Lords of Light Promo Comic- PAC Toys 1984-
PAC Toys Lords of Light Comic
Phoenix or PAC Toys was formed out of the ashes of Mego Corporation by PAC Packaging, a toy industry packaging company that did work for Mego.
Its president Joe Ruzzi had inherited the molds for many of Mego's Micronauts toys and morphed them into a new fantasy-based toy line called "Lords of Light".
The main gimmick of Lords of Light were glow sticks. This is was dreamed up by  Ruzzi on a fishing trip when he noticed his sons playing with the glow sticks like a toy. 
The line had an ambitious TV campaign planned and a gorgeous comic strip drawn by EC Comics legend, Howard Norstrand. Norstrand passed away the same year this was produced (1984), so this may be the last comic story he ever produced.
The PAC Toys Lords of Light Comic tells the story of the planet Izzur (Ruzzi spelled backward) and it's struggle for resources as their twin suns begin to fade.
Issue 4 of Toy-Ventures magazine is now shipping, it's full of cool toys from the 60s, 70s and 80s, get it while it's hot!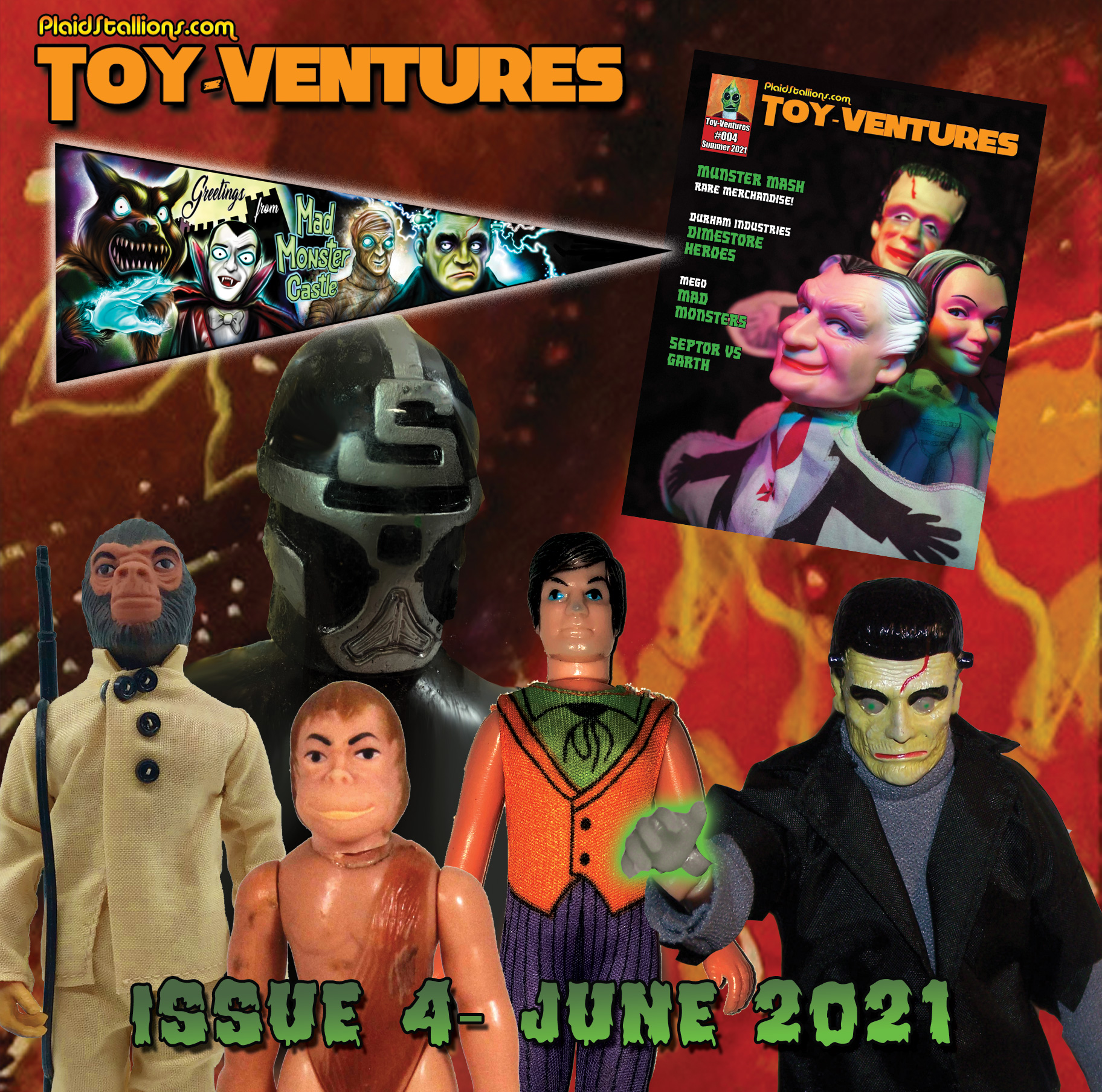 FACEBOOK GROUPS FROM PLAIDSTALLIONS

Pod Stallions is one of the most fun groups on Facebook.

Mego Knock Off Headquarters– The leading group discussing 70s dimestore goodness, we talk vintage toys, not others!
Visit the PlaidStallions Action Figure Archive, we catalog unique toylines from the 70s & 80s including rare Japanese toys and knock-offs, updates done daily.