Kenner Alien, He's a Cutie?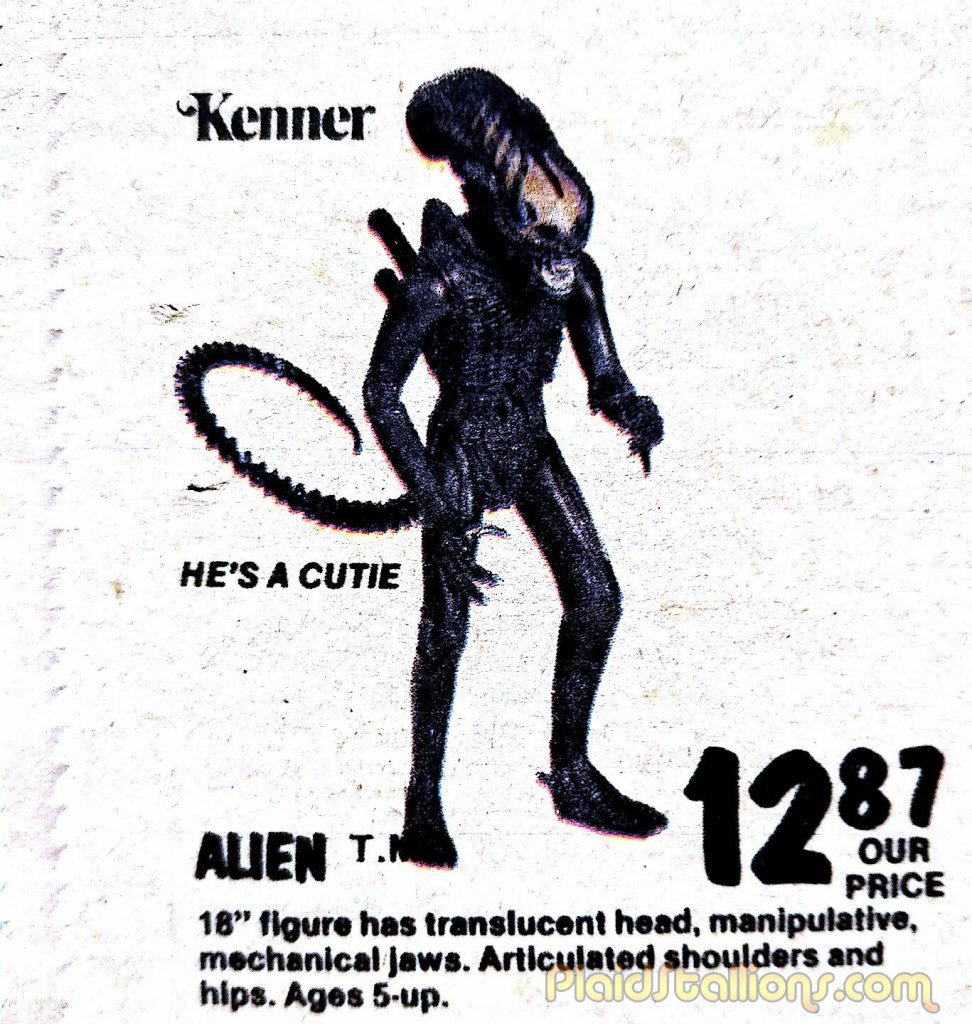 I've desperately trying to scan in a newly acquired Toys R Us Flyer from 1980 for Friday (fingers crossed). I've been so busy with it that I only just noticed the Kenner Alien in there!

Such an iconic and coveted toy just regulated to the corner, it brings you back to the reality that the big chap wasn't really a big hit when he made his toy shelf debut.

Anyway, consider this a Toys R Us tease.
More Kenner Alien: