Imperial Toys Catalog 1986 Delta Force Ninjas Madballs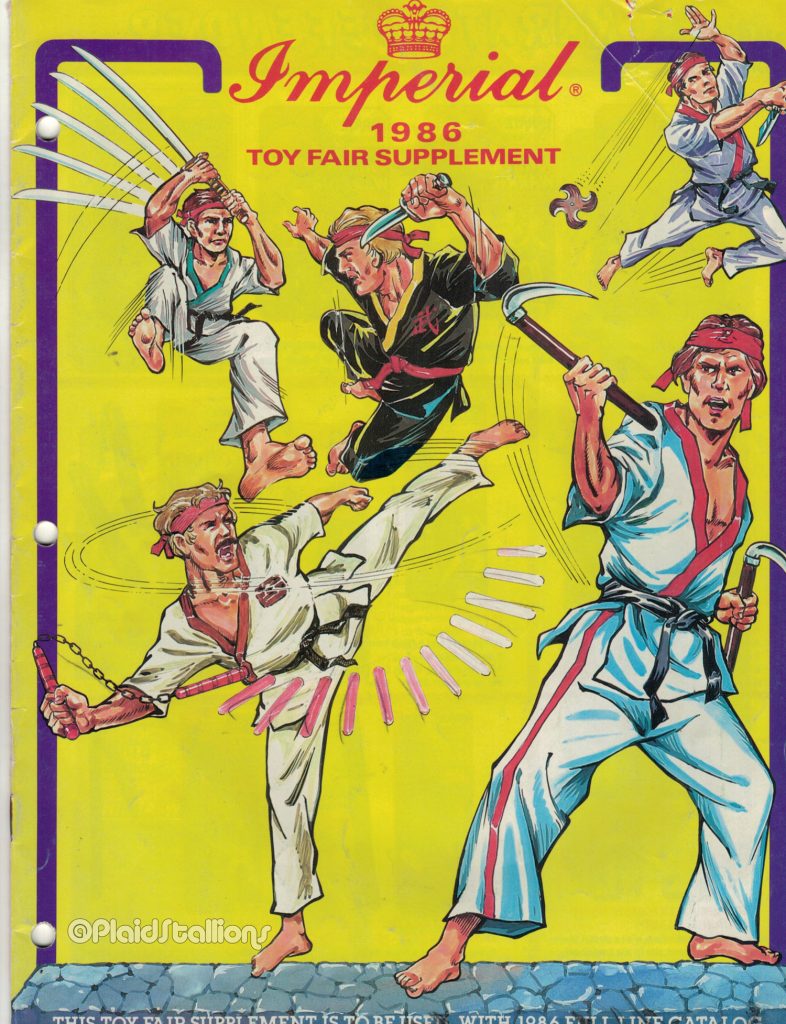 Imperial Toys was one of America's premier producers of lower-cost Rack Toys for over 50 years. The company sadly folded a few years ago, but in the 1980s, they were everywhere with their in-house IP and hot licenses. This supplement catalogue from 1986 is a neat little time capsule of hot toy trends.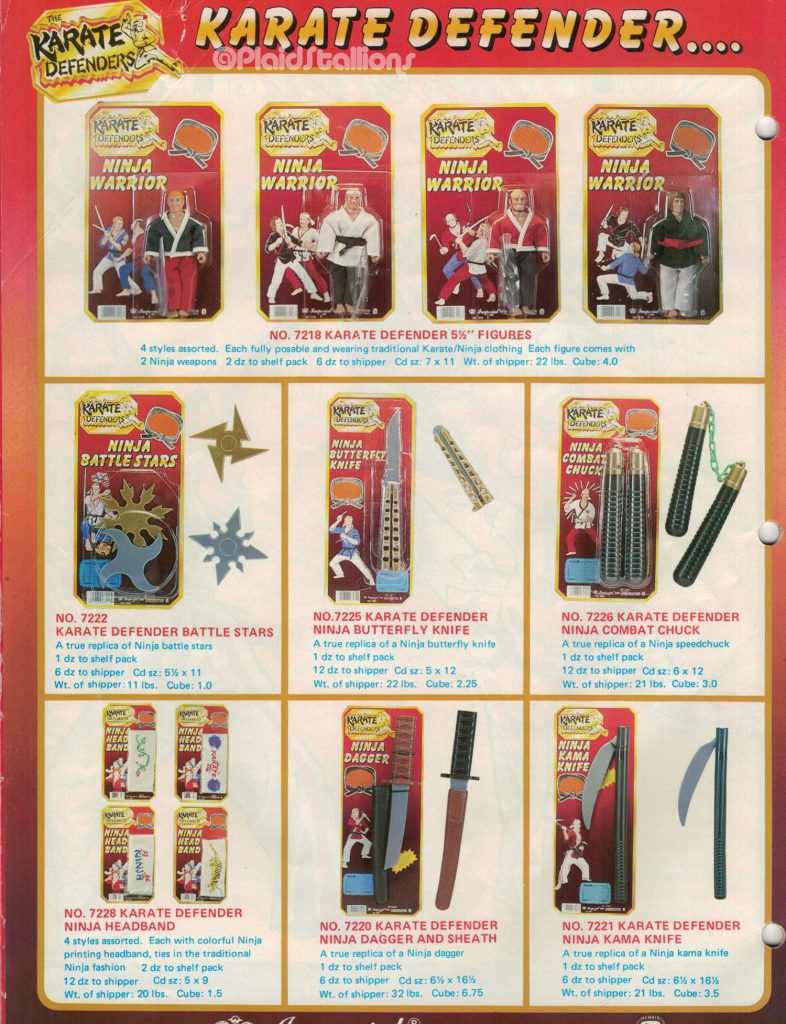 Karate Defenders became all about Ninjas in the middle of "80s Ninja-Mania" on every cartoon and video store.
I spent the entire seventh year trying to figure out how to get some nunchucks and throwing stars.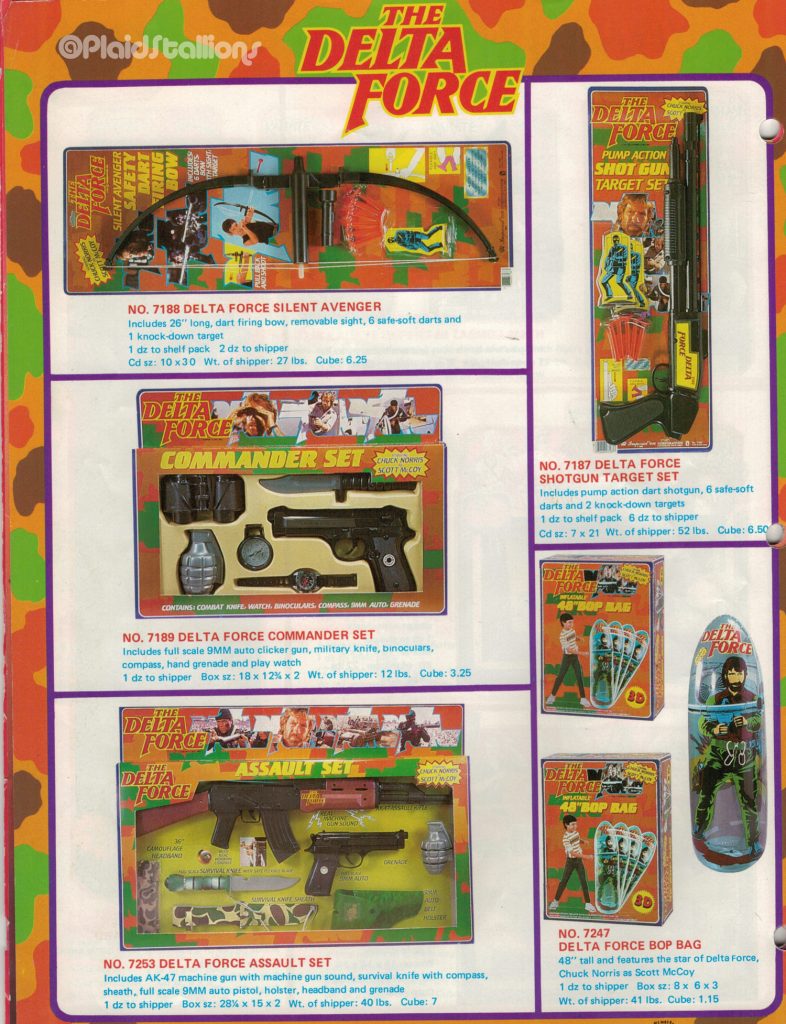 The big license for that year was the Canon Films "The Delta Force" and Imperial unleashed every toy weapon mold they could find. Also a bop bag so you could rain kicks on it's star.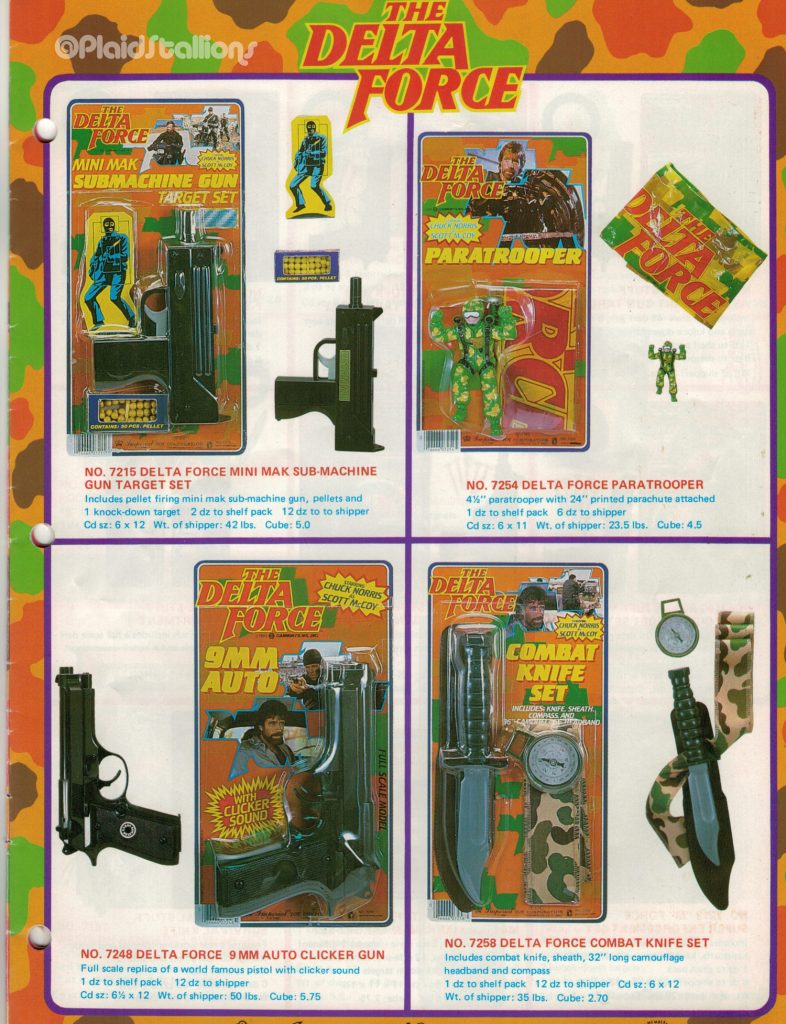 That Delta Force Paratrooper was also used in the James Bond line from "A View to a Kill" just two years earlier.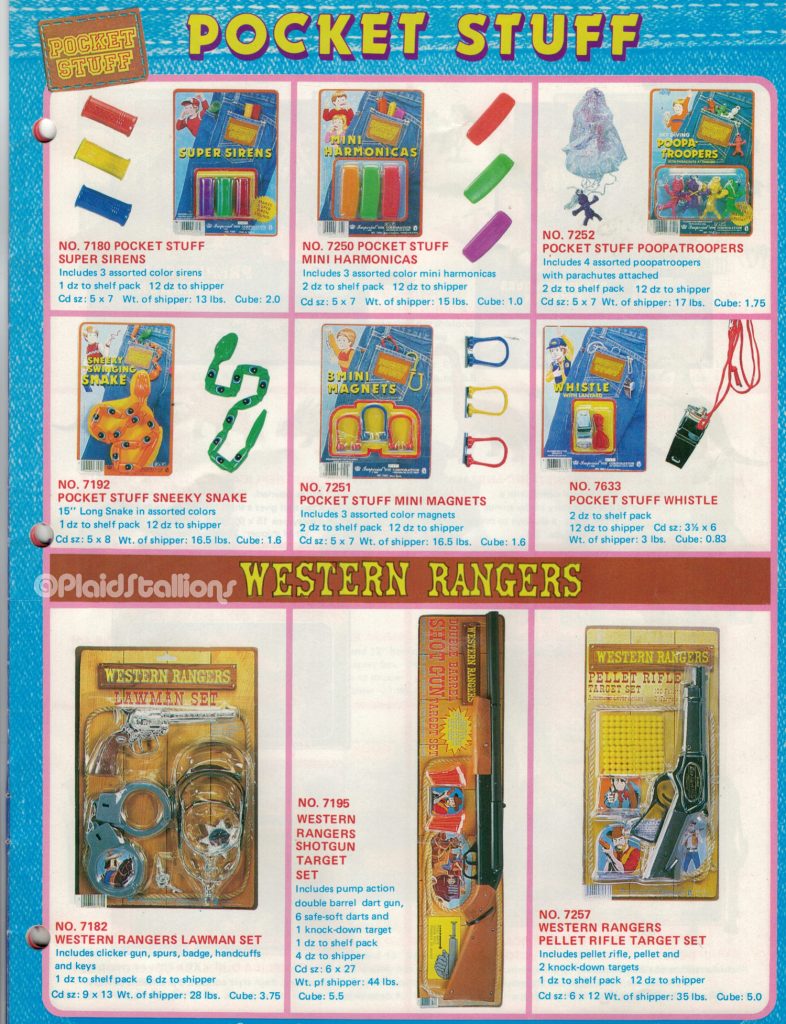 Poop-a-Troopers were still a staple as was Old West merchandise.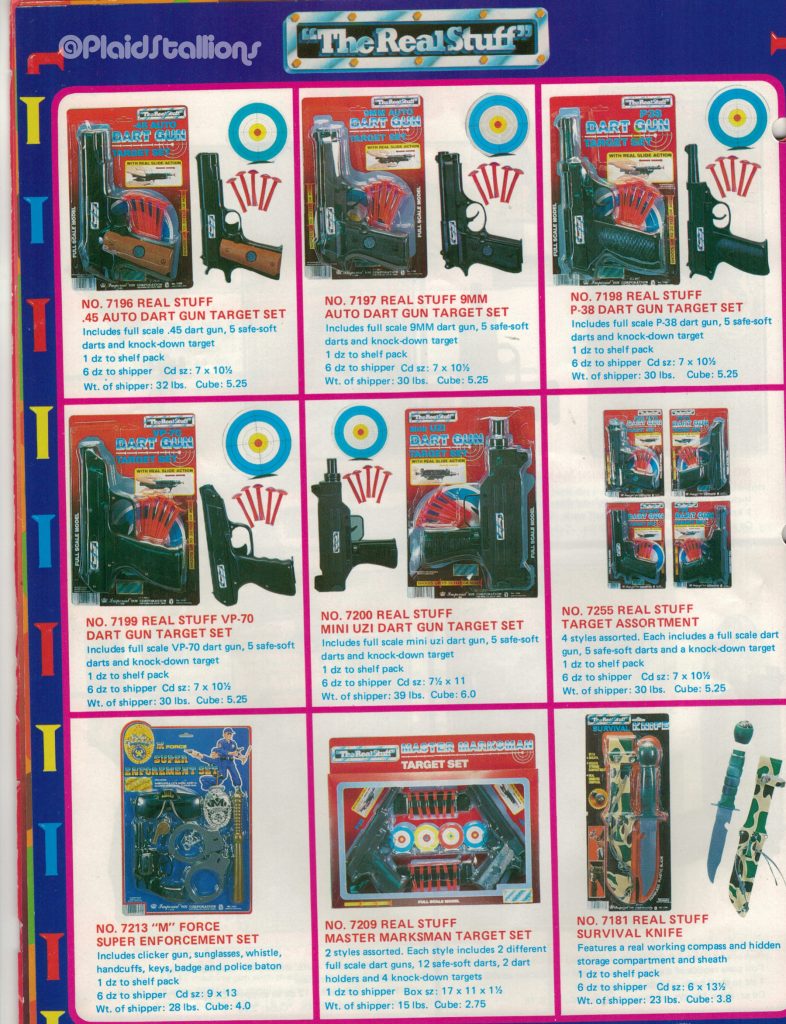 I was disappointed to discover that the Uzi is considered a terrible gun.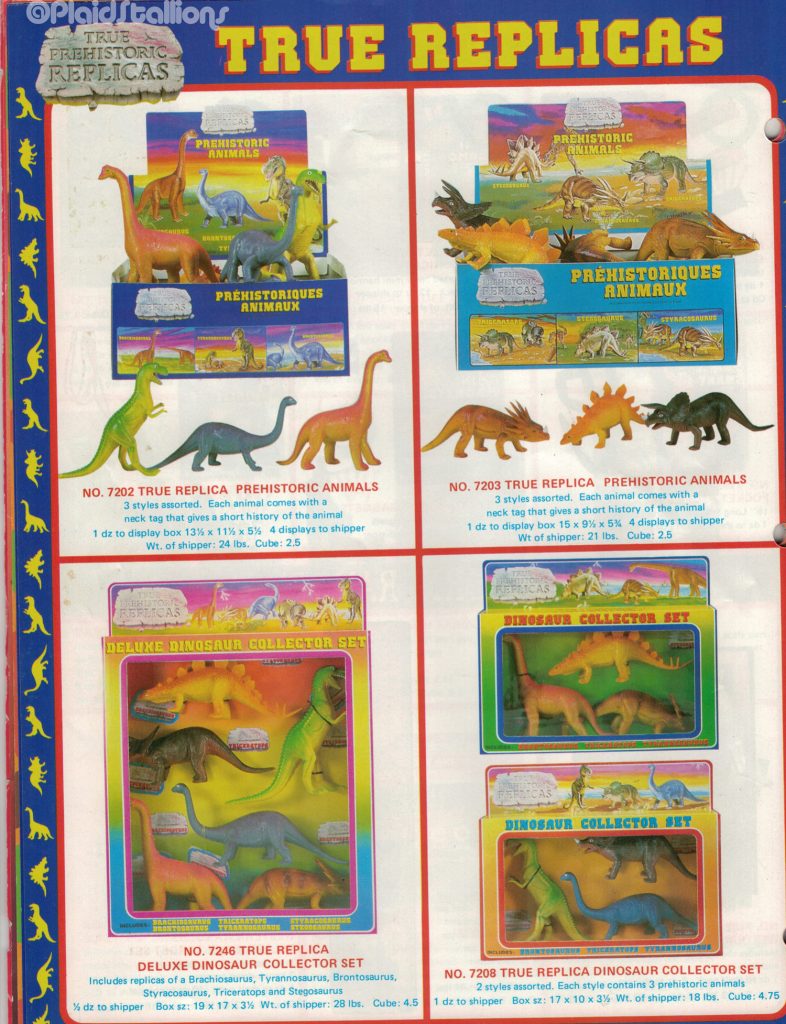 The Imperials PVC Dinosaur game was strong.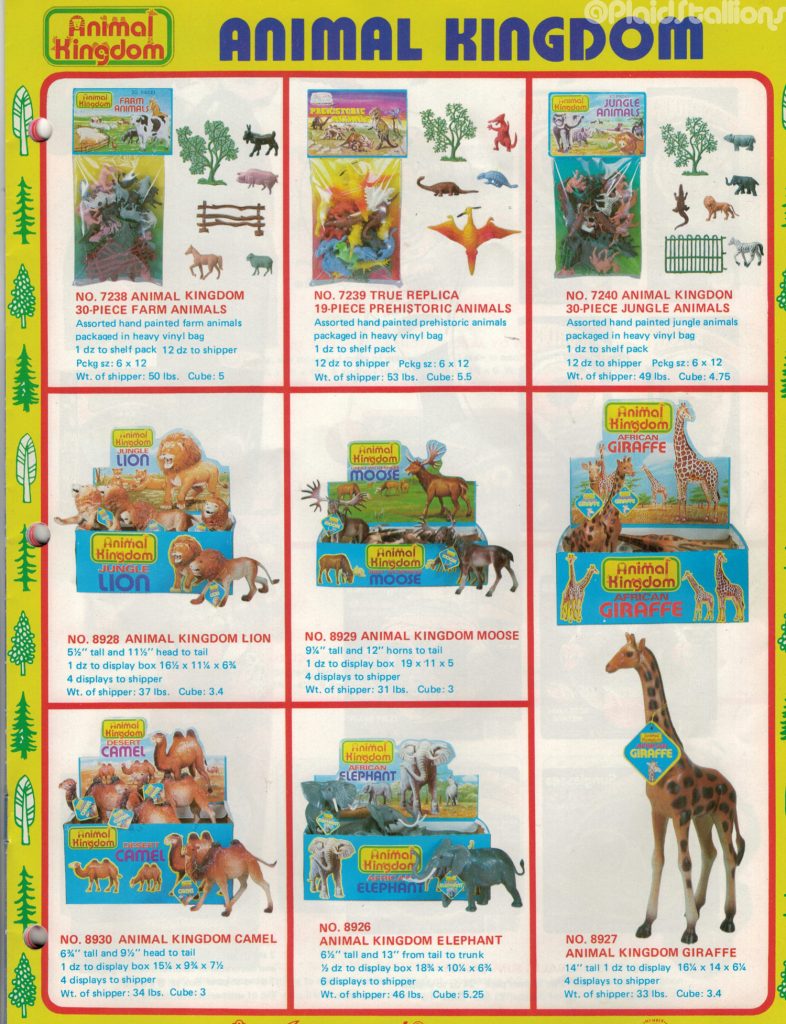 Replica Animals were another big category for Imperial.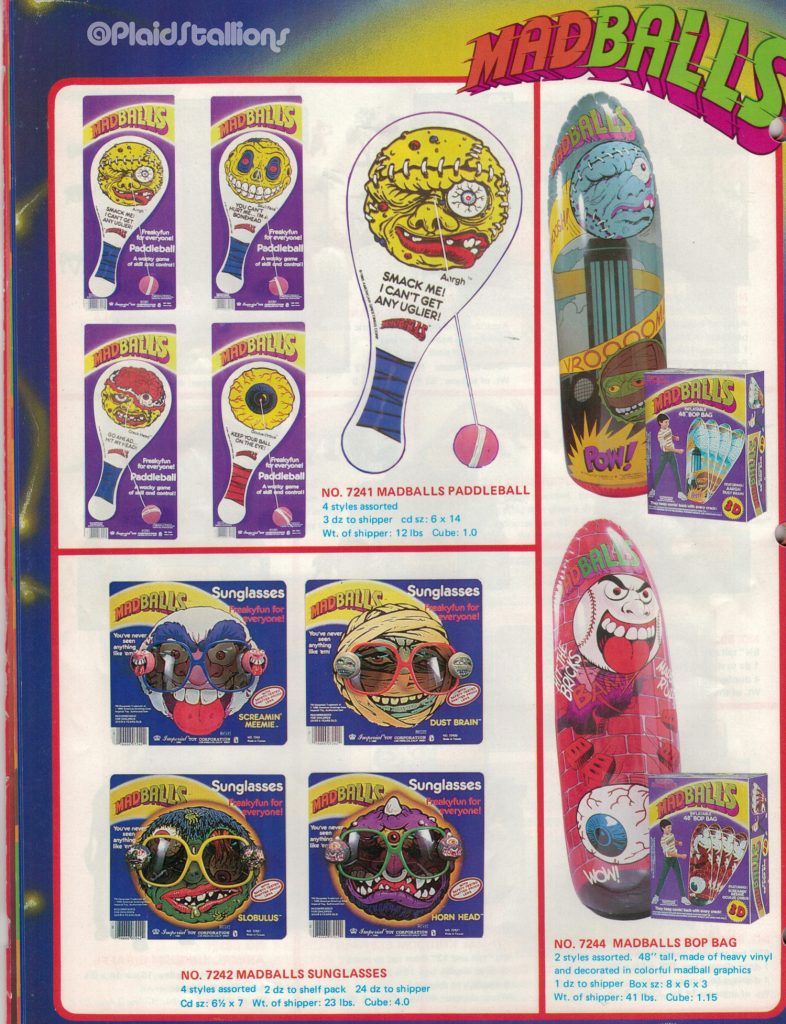 Madballs was another hot license for 1986.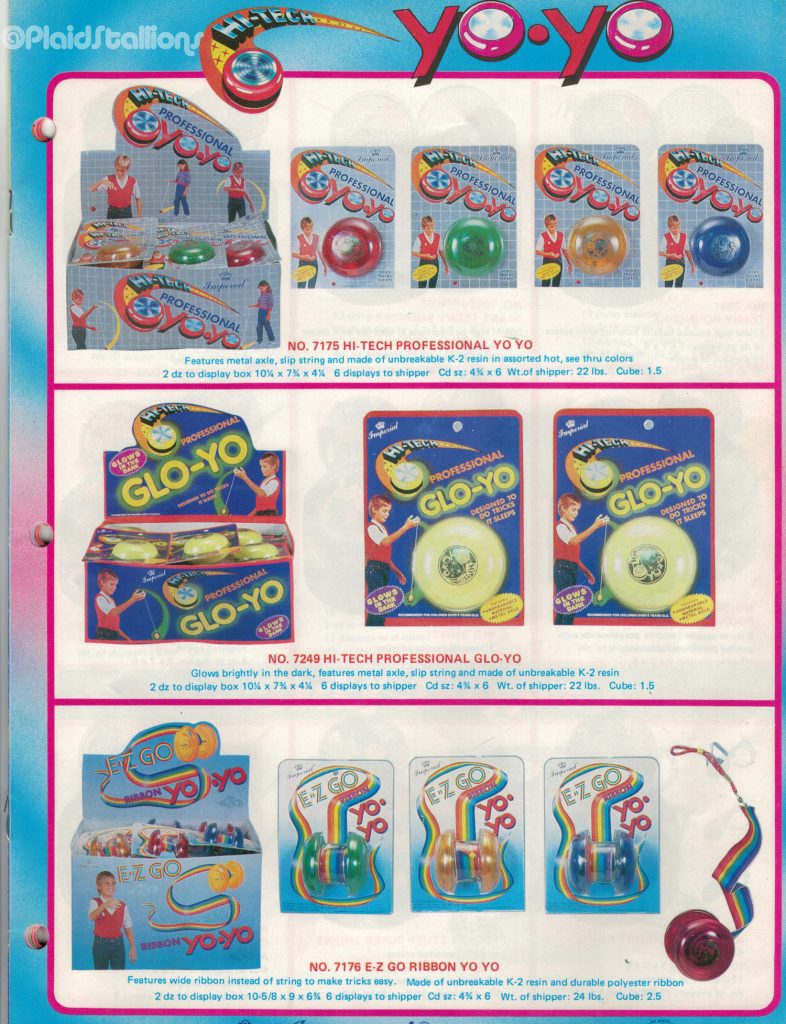 You can still find all of this stuff at dollar stores and arcades.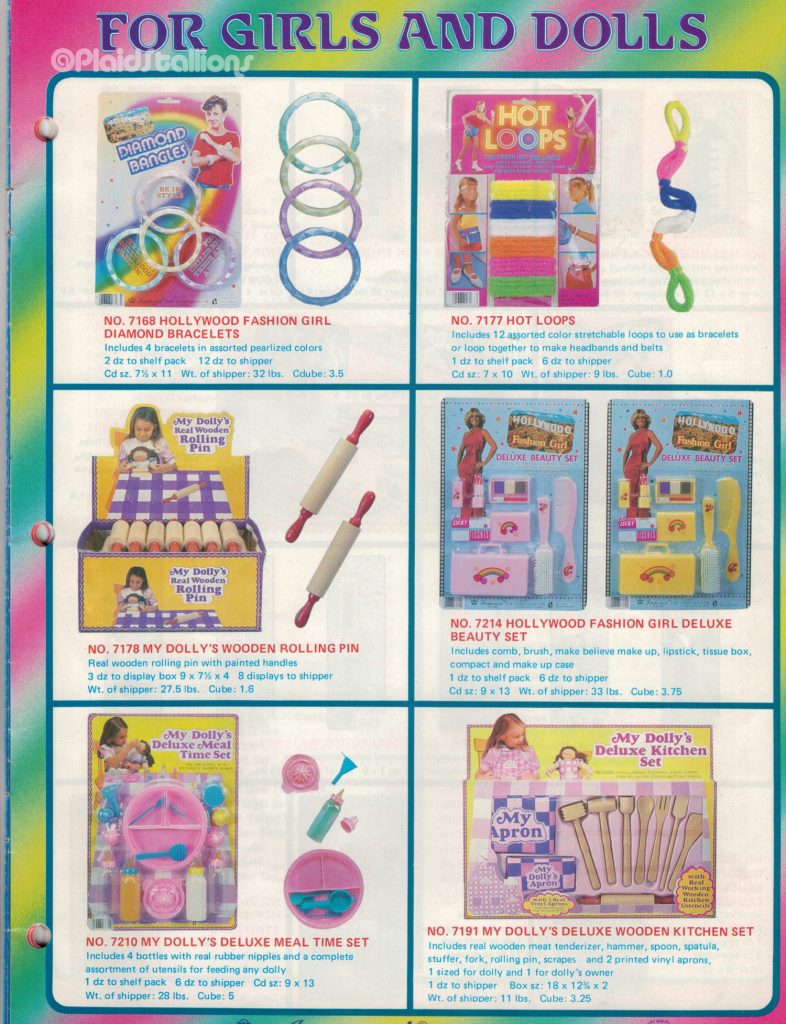 Yeah a lot of Rock bands use Kazoos and Slide Whistles, it's all the rage!
The PlaidStallions Polyester Pals have arrived, and they come in green and orange. Be the first kid in the sandbox with our Podcast mascots!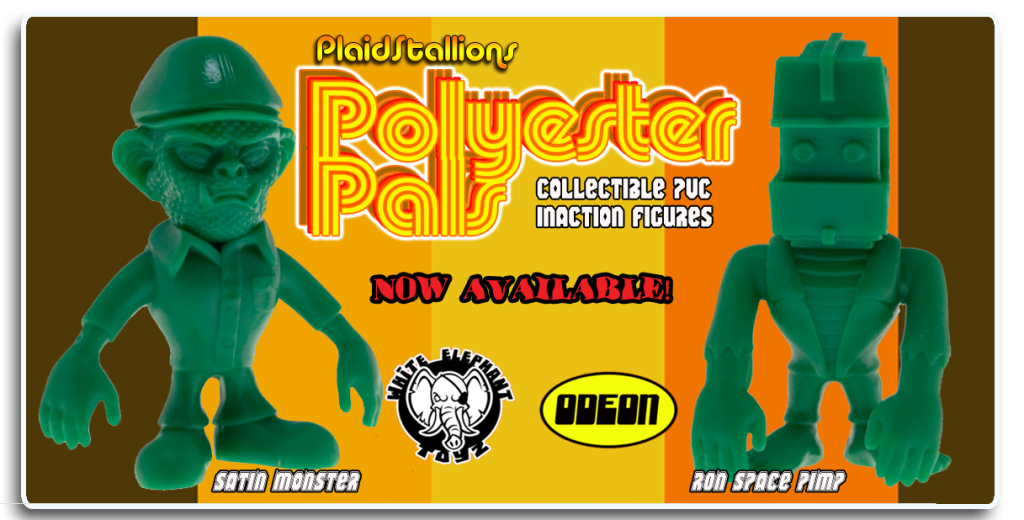 Do you miss toy collector magazines?
That's why we created Toy-Ventures magazine, an old-school print publication dedicated to vintage toys from the 1960s to the 1990s. Each issue is packed with never before seen images and information written by some of the top collectors. We've got 7 issues and climbing; please check our page here or visit our store.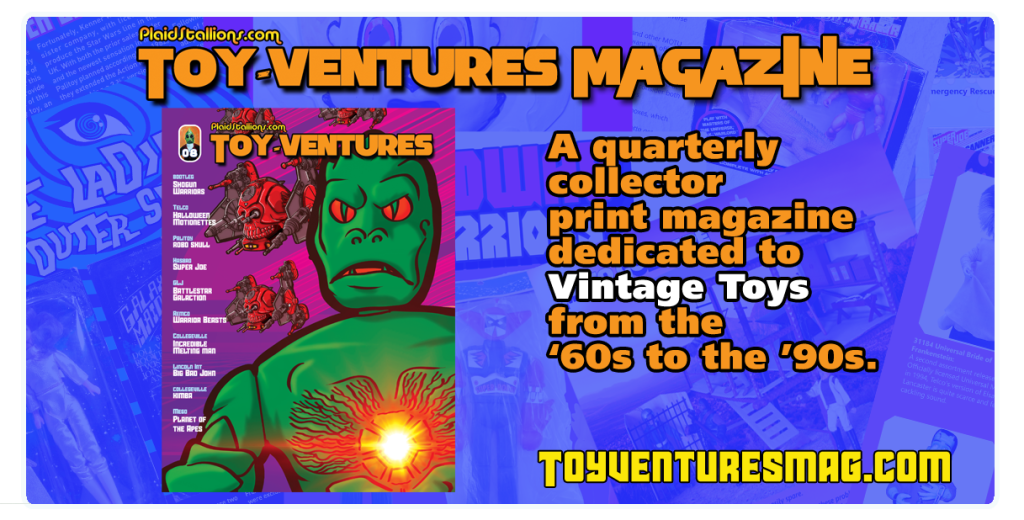 Our latest book is "Knock-Offs: Totally Unauthorized Action Figures" a love letter to cheeky copyright-infringing toys. You can get this new book via the PlaidStallions Shop, On Amazon (Affiliate Link) or eBay (eBay Link)
FACEBOOK GROUPS FROM PLAIDSTALLIONS

Pod Stallions is based on our podcast and is one of the most fun groups on Facebook. Toys, Comics, Movies, TV, it's all up for grabs and remember folks, you keep the glass! If you like our show, then you have found your tribe.

Mego Knock Off Headquarters– The leading group discussing 70s Dime store knock-offs and bootleg action figures, we talk vintage toys and not others. We know the difference between Astro Apes and Action Apeman.  It's a fun group where we talk about Lincoln International, AHI, Mighty Gary, Tomland, Bogi, Demo Man, Mortoys, and other generic greats.
Imperial Toys Catalog 1986 rack toys