Hairy, Scary Monsters from Collegeville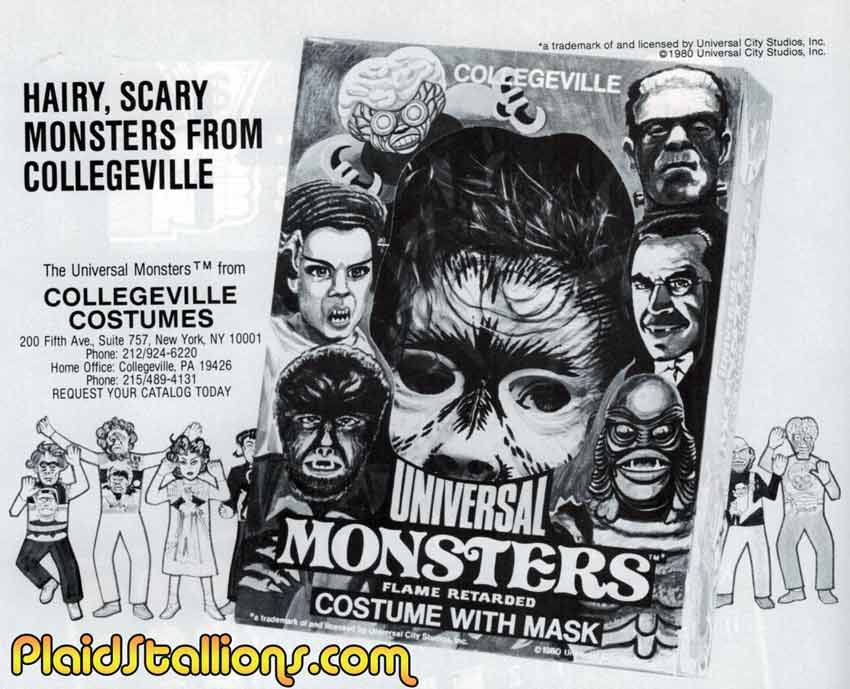 1982 saw the Universal monsters depart Ben Cooper and move over to Collegeville for a glorious rebranding. The monster were all given weaves, gorgeous new packaging and Collegeville even added the Metaluna Mutant to the mix.
This Friday's Pod Stallions is all about Store Bought Costumes of yore, hope you'll check it out.
For more on the Collegeville Universal Monsters, check out the 1983 Collegeville Catalog here.