Giant Sized Fisher Price Sesame Street Clubhouse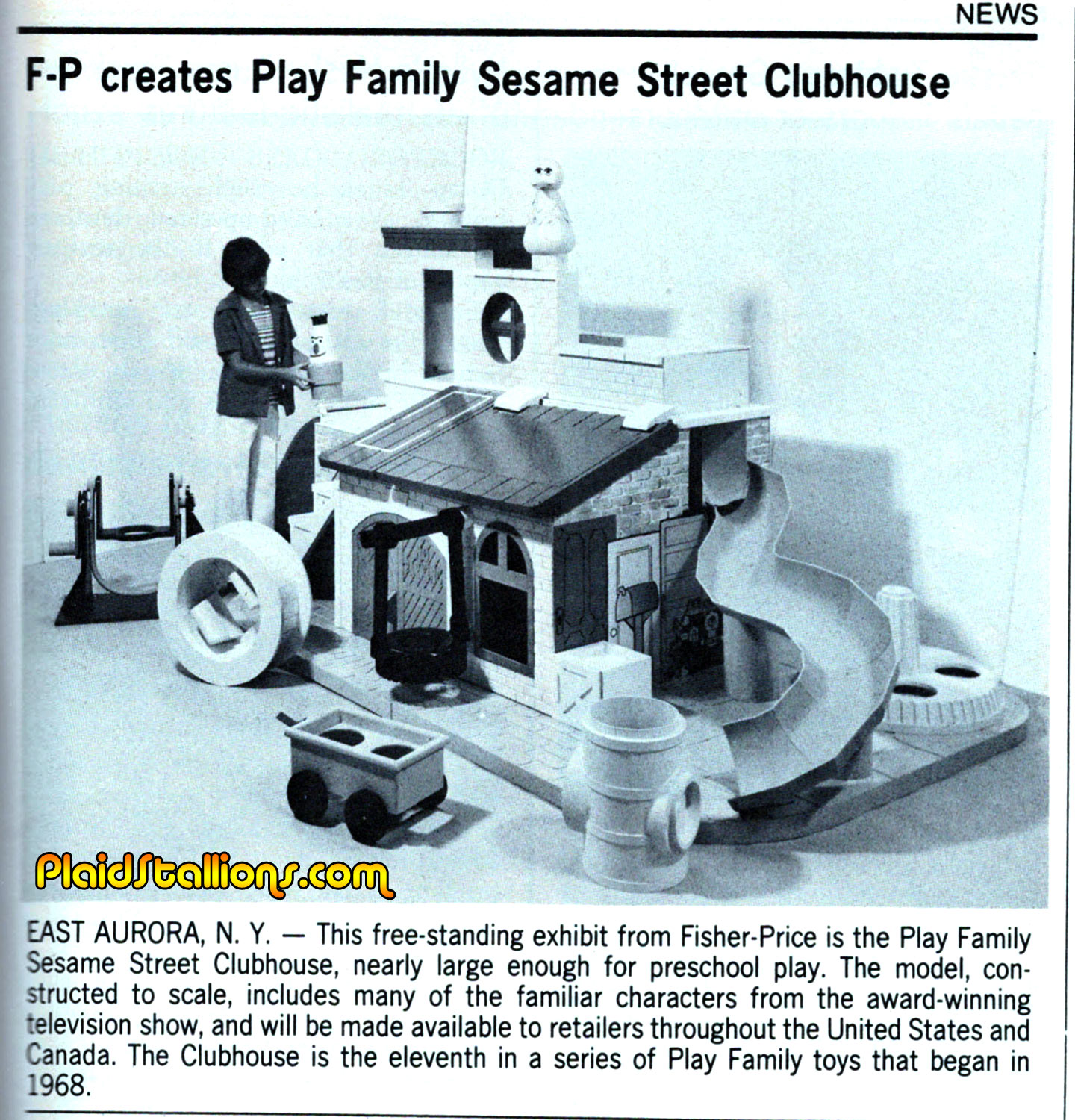 In1977, Fisher Price promoted the Little People Sesame Street Clubhouse by creating a gigantice model of it.


The happy memories I had playing with this toy are only slightly shadowed by the original Sesame Street set by FP. I look at this thing and it cheers me up, always will.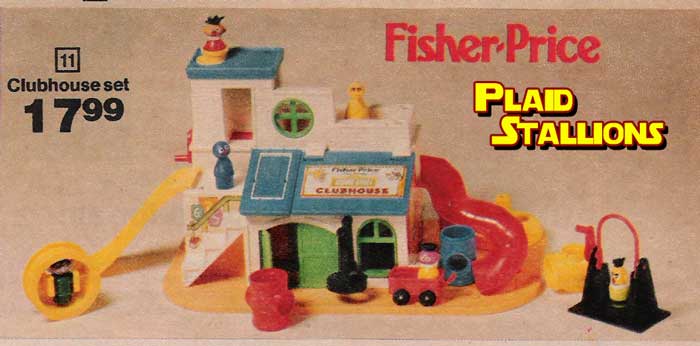 I need to know if this still exists somewhere, come on interwebs do your magic, we tracked down Oscar Goldman's Briefcase in minutes, let's do this! Also, I'm less than two hours away, if this is in somebody's garage or attic, I would kill to come photograph it. Seriously, look at that giant Bert!
More Fisher Price Little People: