Genuine Imitation Brand Fonzie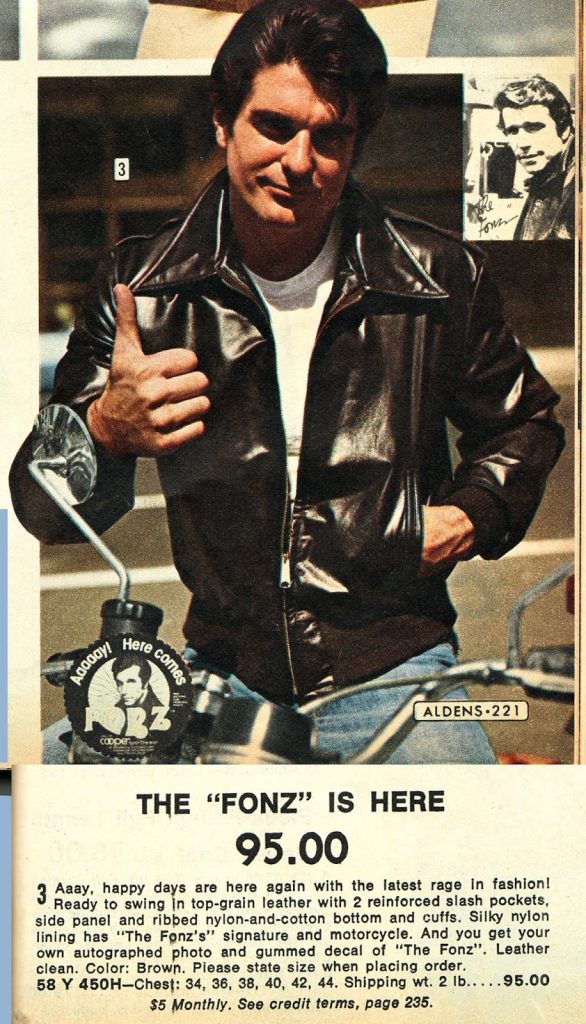 This Official Fonzie Jacket complete with "autographed photo" is the very peak of "Fonziemania" in 1976. I certainly remember being all in on that sort of thing having a shirt, a button, pillowcase and of course the Mego doll.
Now, my kids call Fonzie "that guy on the pillowcase".