Gabriel Lone Ranger Ads from the UK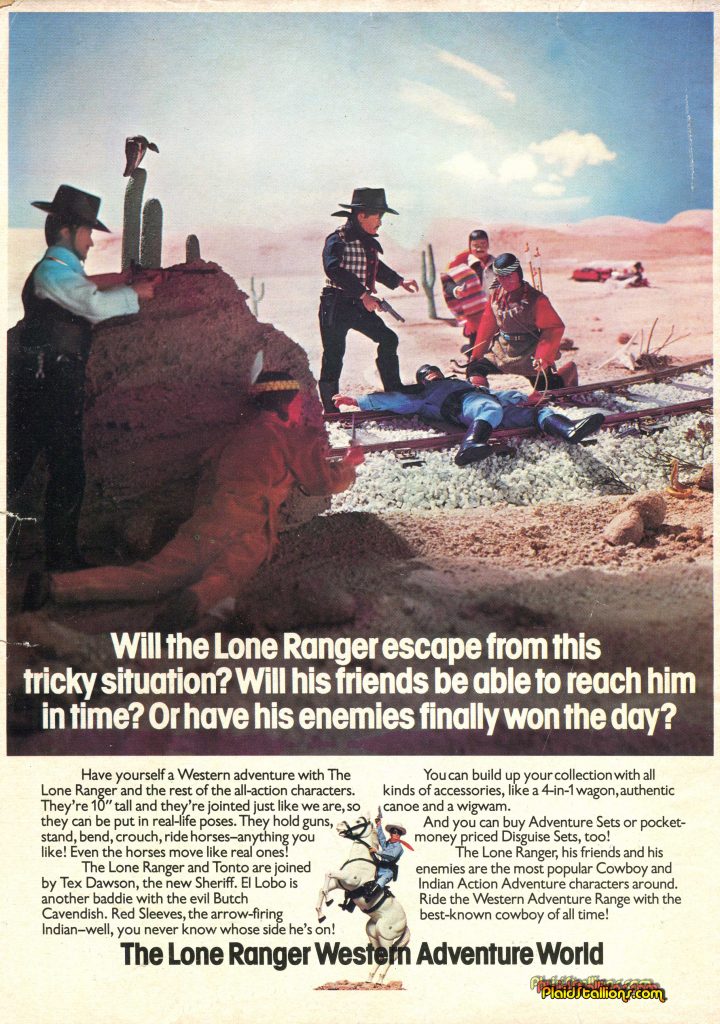 I was sent these wonderful ads for the Iconic Gabriel Lone Ranger Toy line from the United Kingdom (Where the line enjoyed long-lasting success). The craftsmanship that Marx (The UK distributor) put into these is rather joyous. This toyline had a whole universe of characters, horses and outfit sets, it really would be a chore to collect them all.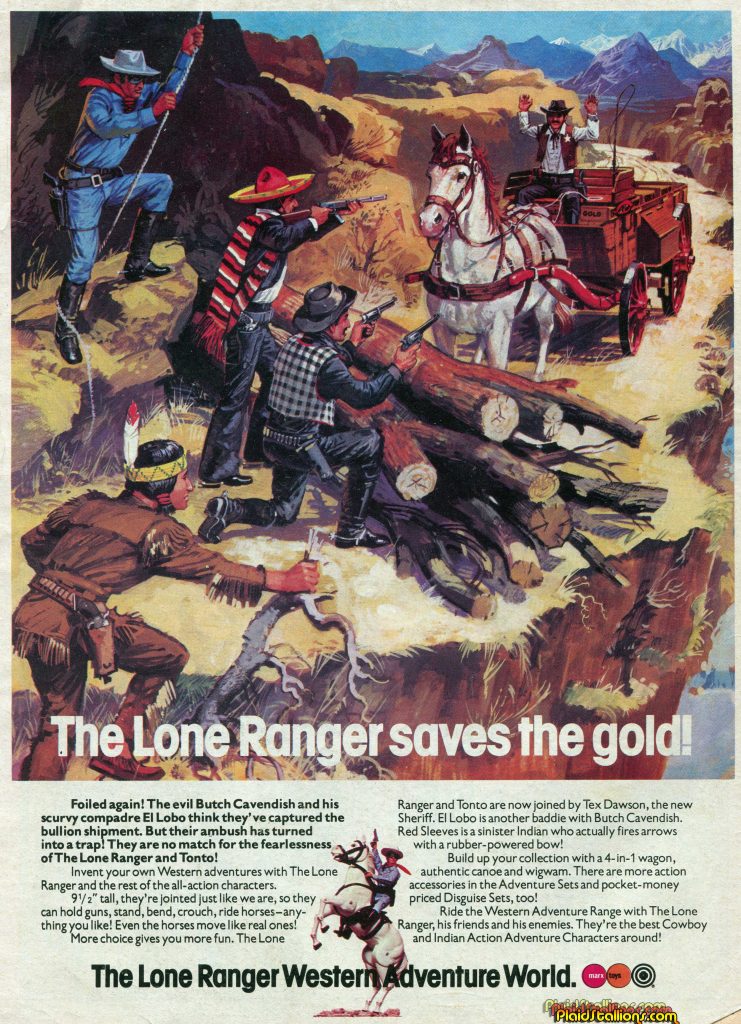 One of the things I love about the Gabriel Lone Ranger line is the villain characters, you got the big bad Butch Cavendish but also "scurvy compadre" El Lobo and the wild card character, Red Sleeves!
Check out the 1977 Gabriel Lone Ranger Catalog here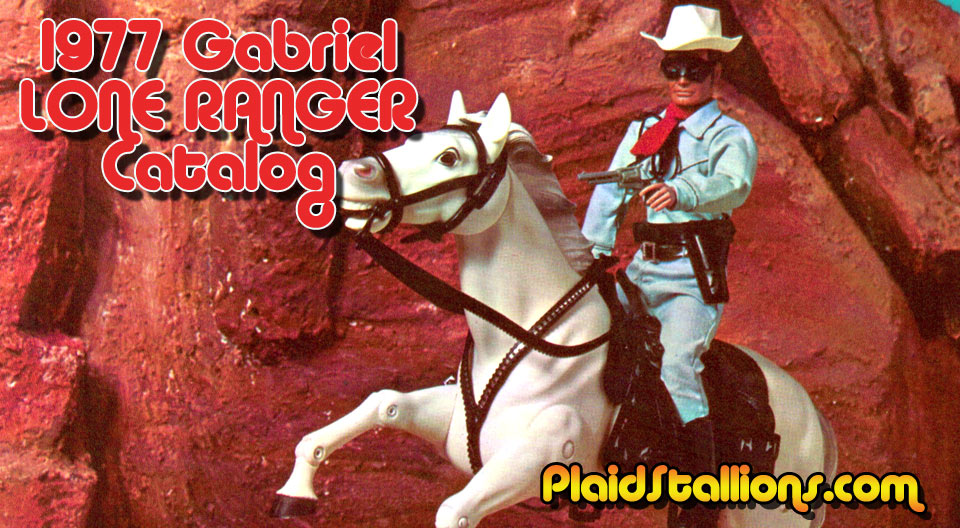 1977 Gabriel Lone Ranger Catalog
Order Rack Toys 2.0 Here►https://amzn.to/3Bkm9z1
Our magazine Toy-Ventures is available to order right now
PS Store: https://plaidstallions.com/reboot/shop/
Follow PlaidStallions on Social Media:
Twitter ► https://bit.ly/2UzxQ5q
Facebook ► https://bit.ly/3mfY73R
Instagram ►https://bit.ly/3yZ3kAV
Website ► https://bit.ly/3yZ3kAV
Toy-Ventures Magazine is our newest creation, an old-school print magazine about vintage toys! Professionally laid out and written, each issue is brimming with obscure and rare toys from companies such as Mego, Kenner, Remco, AHI, and much more. Monsters, Superheroes, Adventurers, Knock Offs, Apes, and so much more, it's in Toy-Ventures.
Toy-Ventures Issue 5 is available now:
Ebay: https://ebay.us/XSS1X7
Plaid Stallions Store: https://plaidstallions.com/reboot/shop/
Amazon:https://amzn.to/3d9Q0AS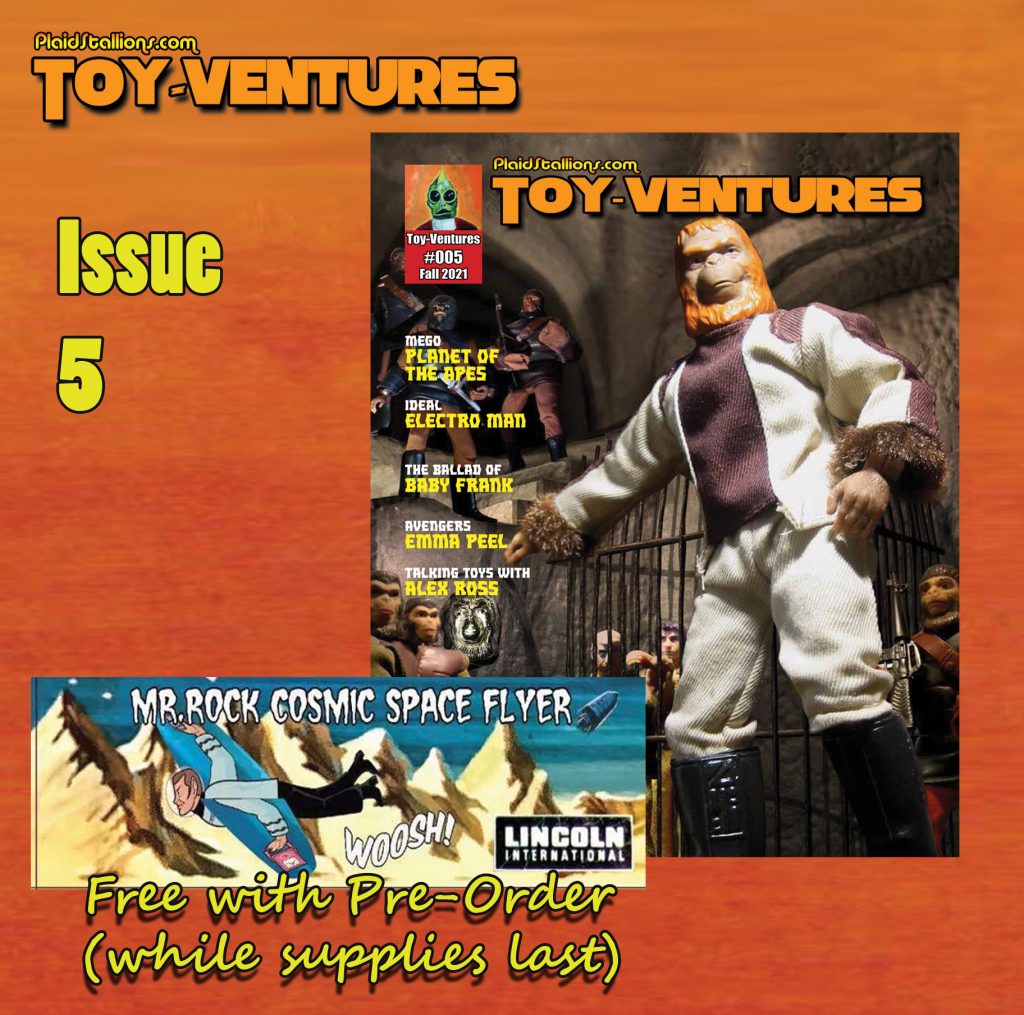 FACEBOOK GROUPS FROM PLAIDSTALLIONS

Pod Stallions is one of the most fun groups on Facebook. Toys, Comics, Movies, TV, it's all up for grabs and remember, you keep the glass!

Mego Knock Off Headquarters– The leading group discussing 70s Dime store knock-offs of Mego action figures, we talk vintage toys and not others. We know the difference between Astro Apes and Action Apeman! It's a really fun group where we talk about Lincoln International, AHI, Tomland, Bogi, Demo Man, Mortoy and other generic greats.