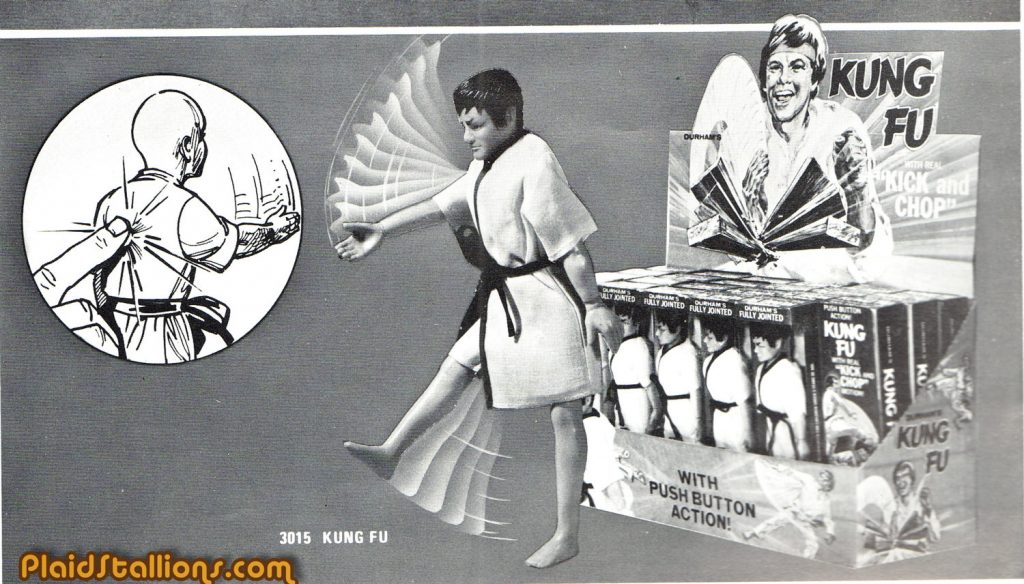 The Durham Kung Fu figure seemed to be everywhere in the early 1970s, not based on the David Carradine series it simply captured the culture's then obsession with martial arts.
I really wanted one of these as a kid but they're pretty cheaply made and I've heard no end of stories about how his hands flew off in mid chop.
Still that display box is pretty sexy,….