Craftmaster Poster Art Sets Catalog from 1979
Poster and marker sets were one of my favourite ways to spend an afternoon as a kid (cause that's about how long the markers would last).
Craftmaster had all the best licenses in the late 70s which included Star Wars and arch-rival Battlestar Galactica, Super hunk John Travolta, Fantasy Island, and the Love Boat.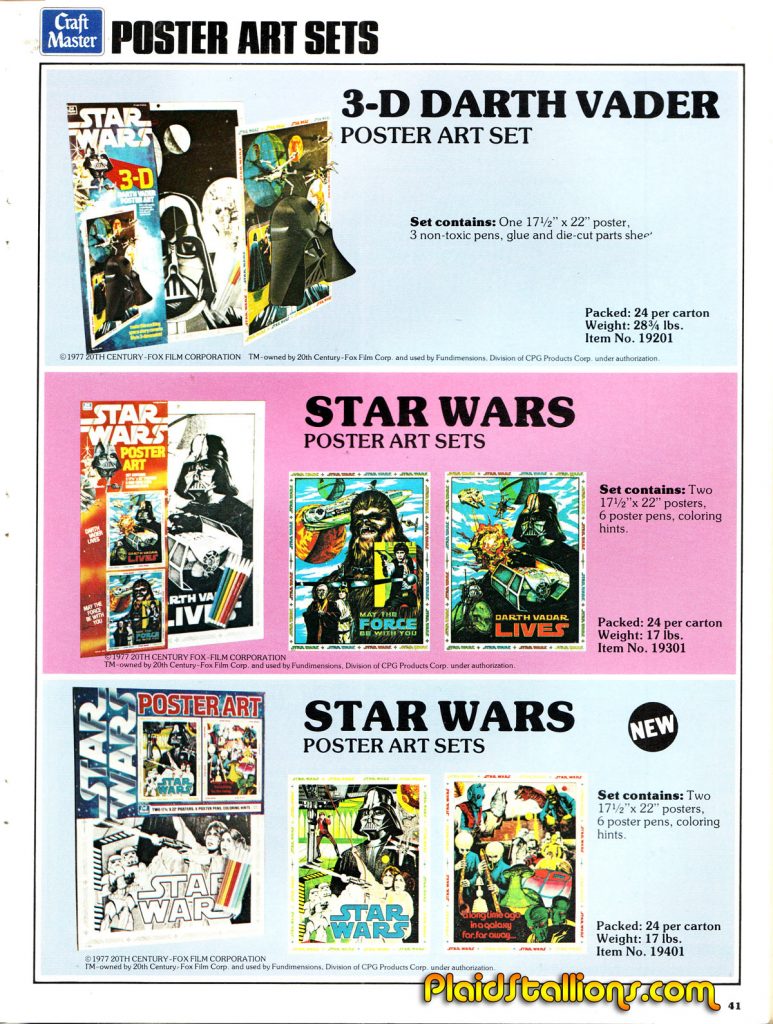 These Star Wars sets got my money more than once and I ruined them with my lack of patience.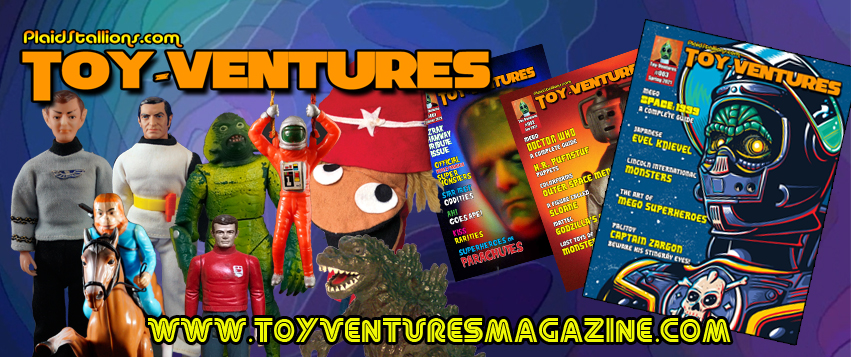 Our Magazine has a Facebook Page!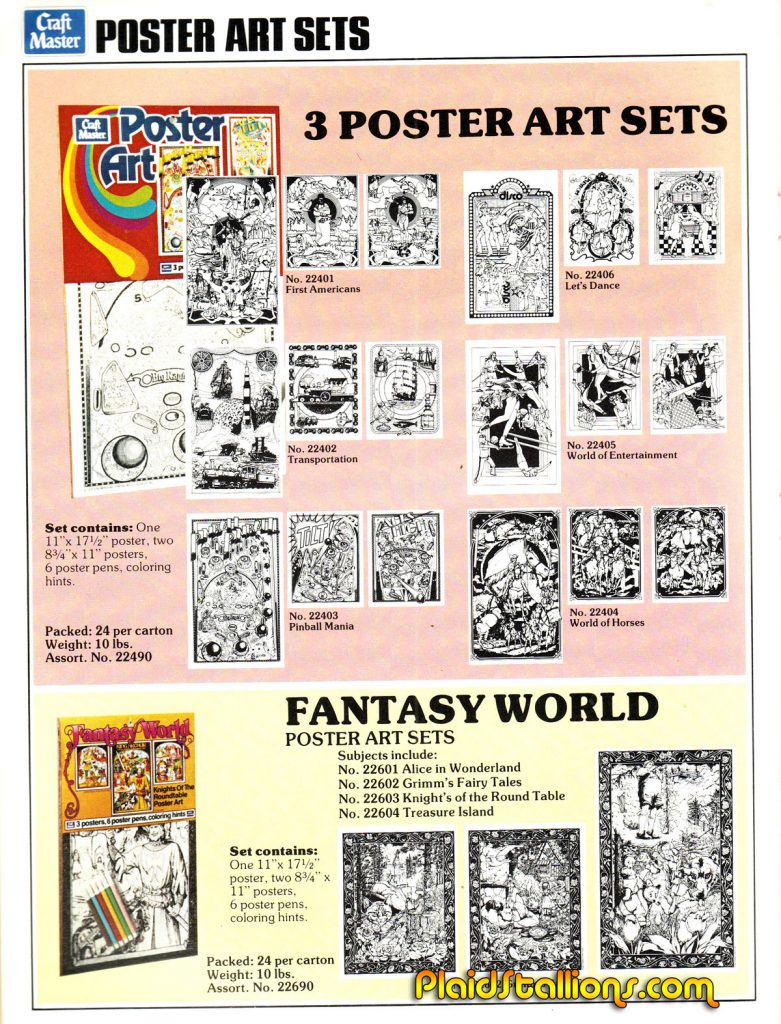 The artistry on these generic sets is pretty amazing.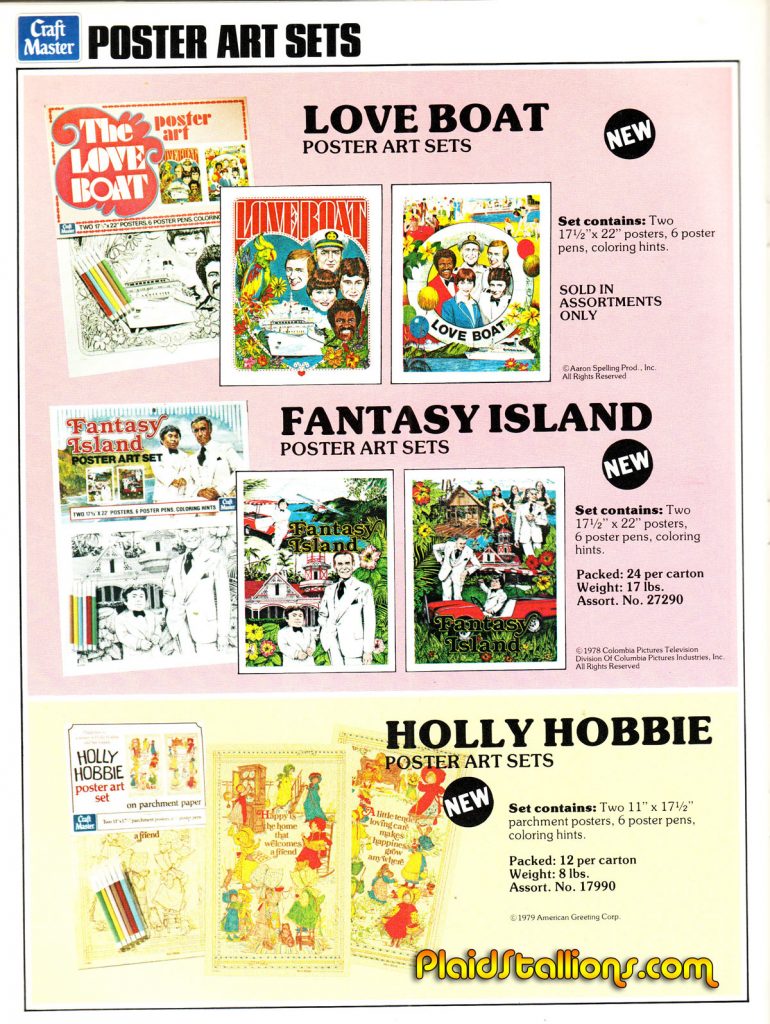 I proudly own the Fantasy Island set, I wouldn't throw the Love Boat set out of bed either.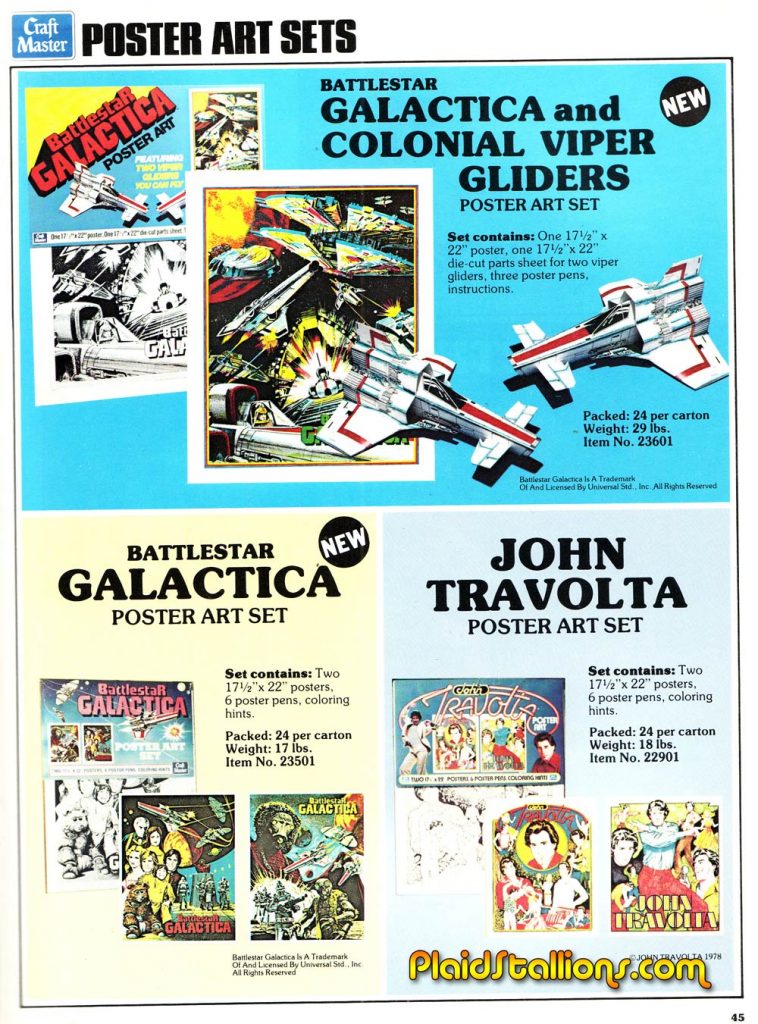 The combination of Poster art and toy gliders is pretty sweet.
Pre-Order Issue 3 of Toy-Ventures here!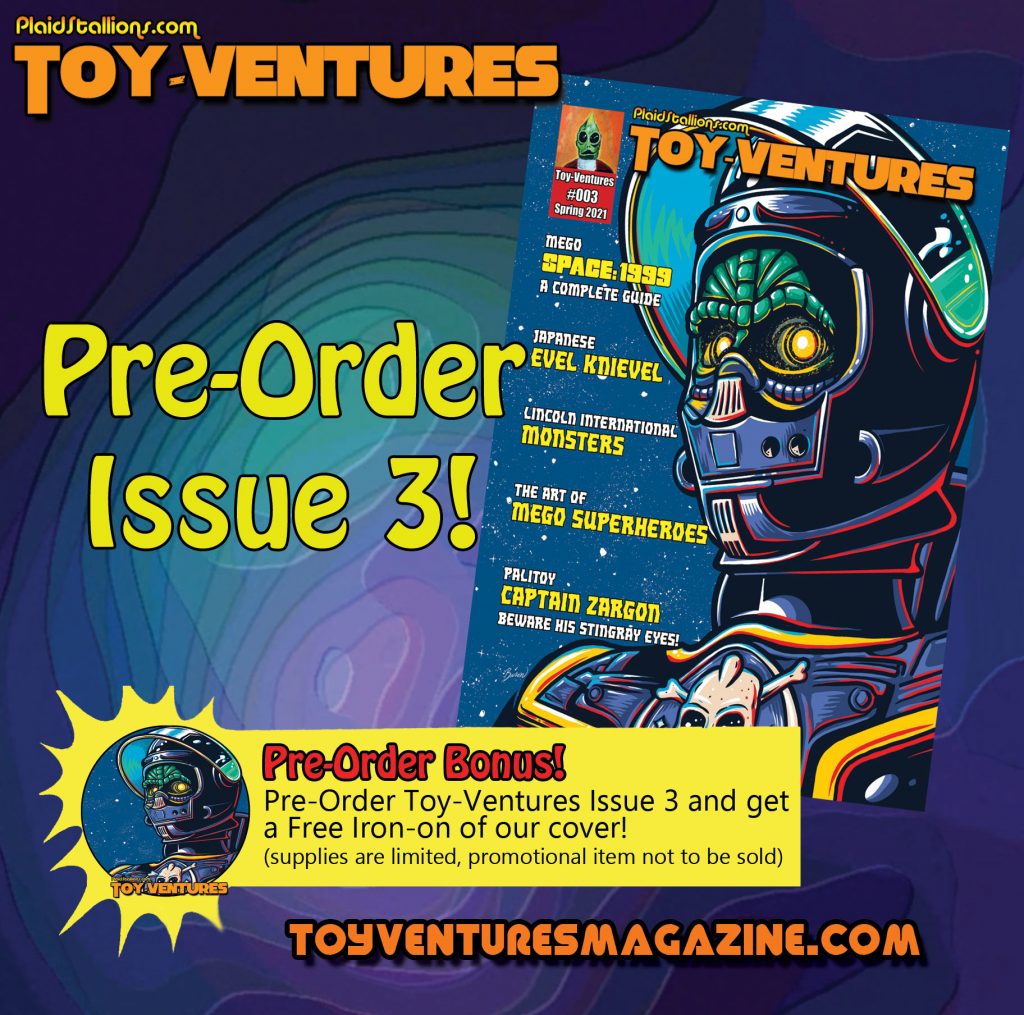 FACEBOOK GROUPS FROM PLAIDSTALLIONS


Pod Stallions is one of the most fun groups on Facebook.

Mego Knock Off Headquarters– The leading group discussing 70s dimestore goodness, we talk vintage toys, not others!