Cool Collections: Kip of the Apes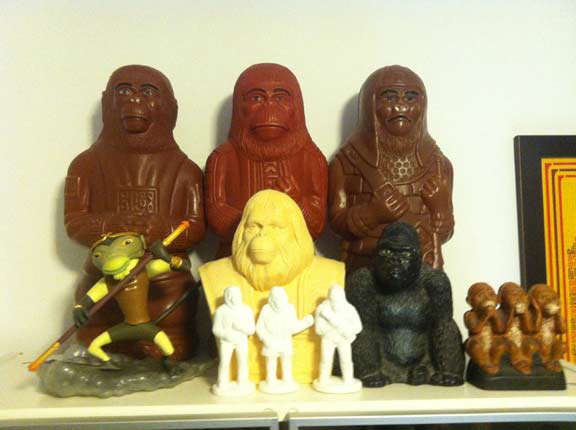 Been really under pressure to put the final touch on Rack Toys this month so i was coming up short with a Friday feature.
Enter Kip and his amazing, newly displayed Ape collection to the rescue! I've seen plenty of Planet of the Apes and King Kong collections in my time but Kip seems to be a big fan of Apes in general.
Apes are such a part of the 1970s, it makes perfect sense to feature it here. See how many famous Simians you can see after the jump: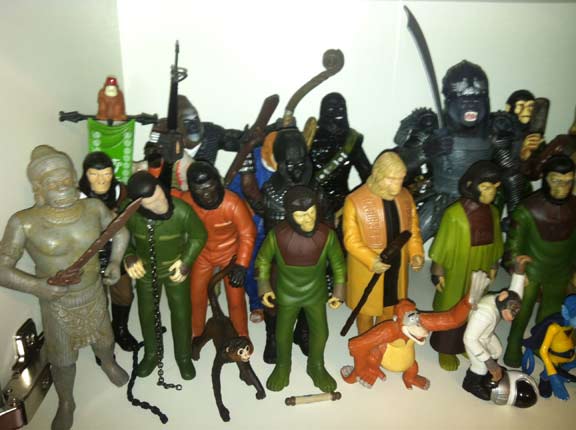 Planet of the Apes of course, features heavily in the collection but as you can see it's a nice variety.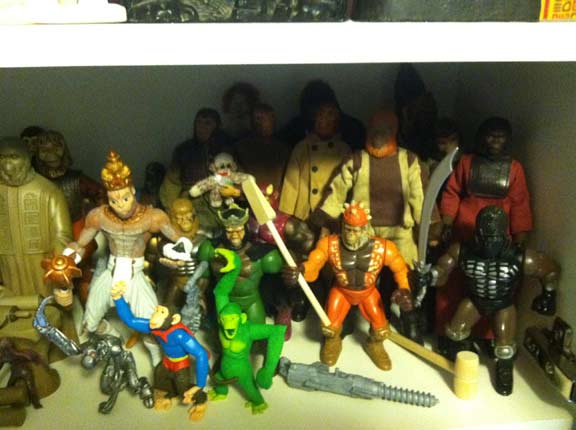 In front of the Mego and Action Apeman figures are some dollar store knock off Ape figures that came out around 2001.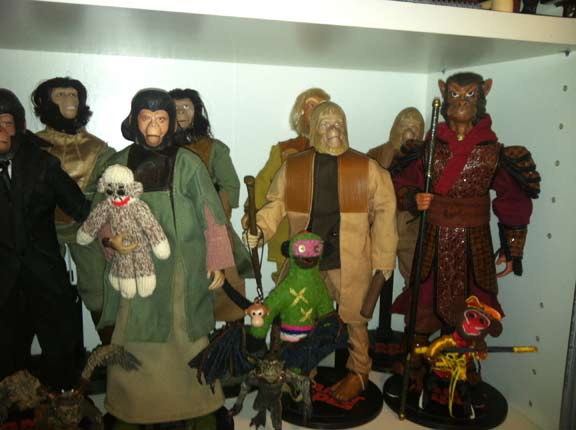 These Sideshow Ape figures tempt me at every Toy Show.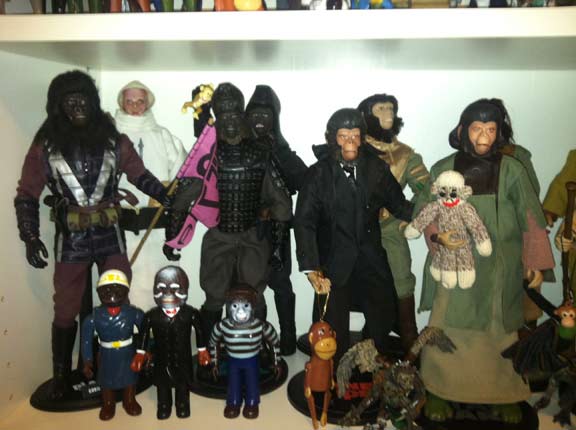 While the custom Cornelius is nice, I am in love with the Japanese "Time of the Apes' figures.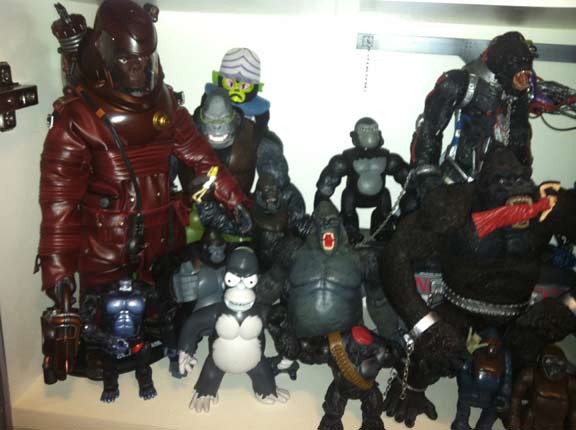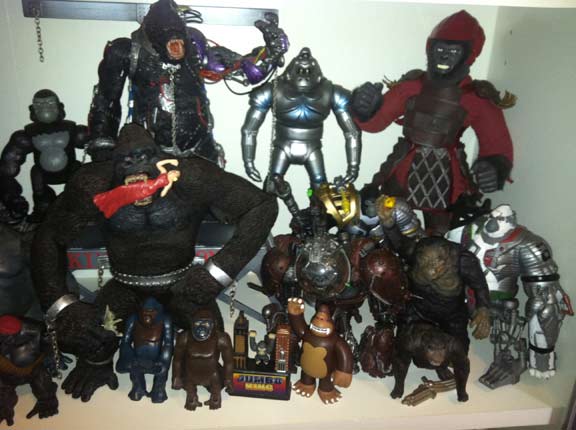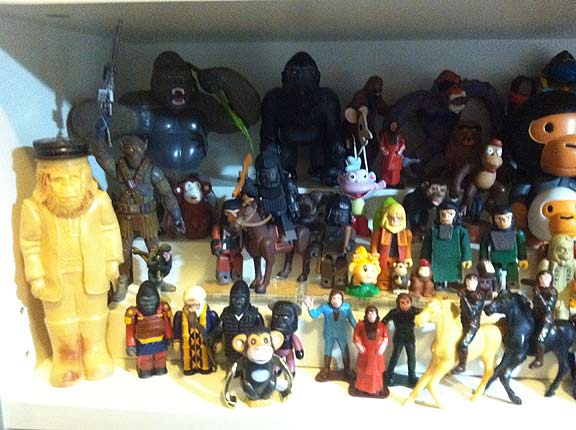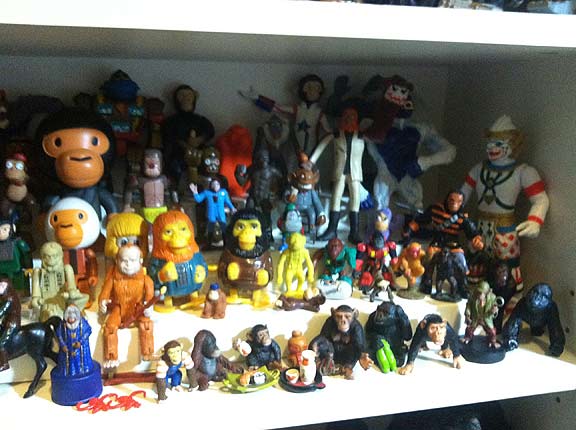 AHI wind up apes, a Mego Bend N Flex of Dr Zaius and I think I see a Comics Spain POTA Soldier Ape in there, this is way too a well rounded collection for me to get them all.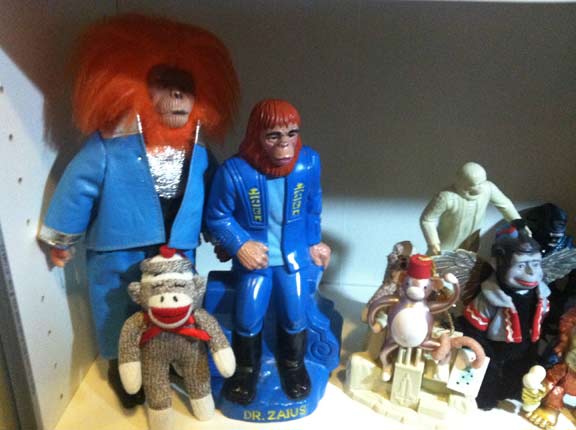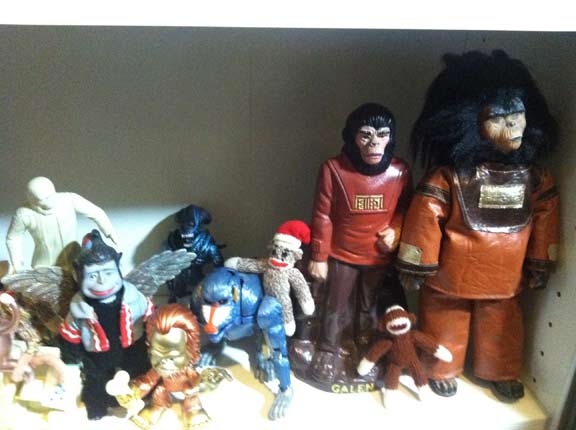 Cornelius and sock monkeys, wonderful.

Thanks for sharing the fun Kip!
Got a cool collection and want to share? Send it on down!
Oh and I've added some new vintage toys to my Ecrater store, check them out and maybe add to your cool collection?