Cool Collections: Frank S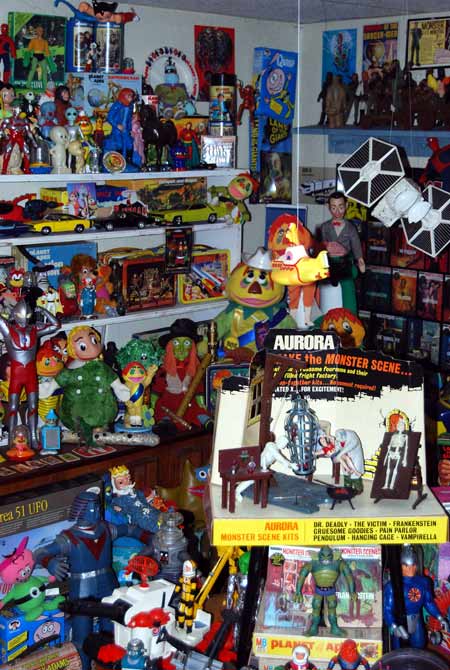 My mailbox got filled a couple of weeks ago with pictures of one of the grooviest toy rooms I've ever seen and I'm happy to share.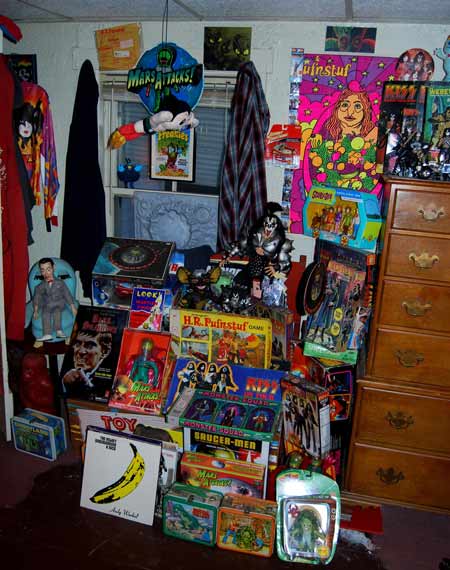 The most awesome thing about Frank's collection is the variety, I wouldn't know what to say he does collect other than the 70s itself. Everywhere you look there's little bits of childhood lurking around.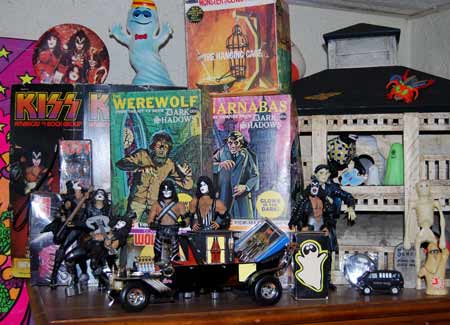 Those Dark Shadows kits are dreamy…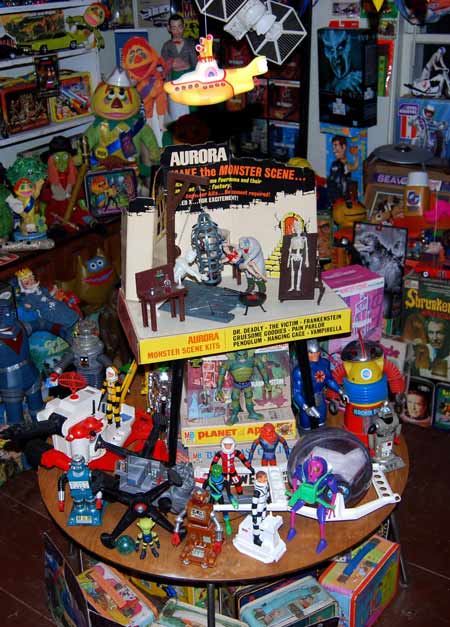 An original Aurora Models store display? Insane.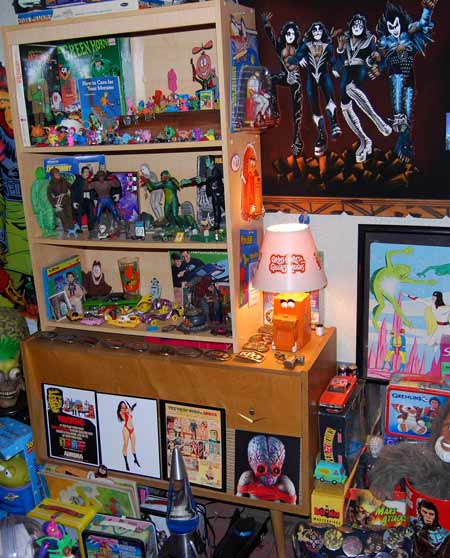 Remco monster figures and Aurora models? Frank has fabulous taste.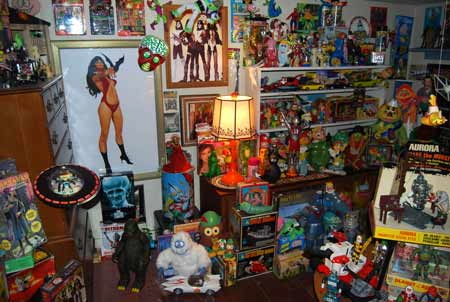 Tell me this isn't cool.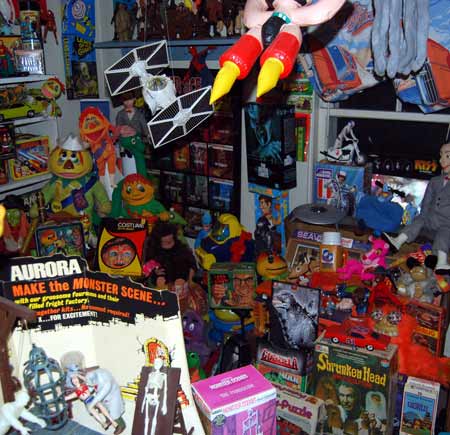 Thanks Frank for sharing, you're a lucky guy….
Next Week Colouring Book Theatre returns with Doctor Who!