Cool Collections: Chris's Apes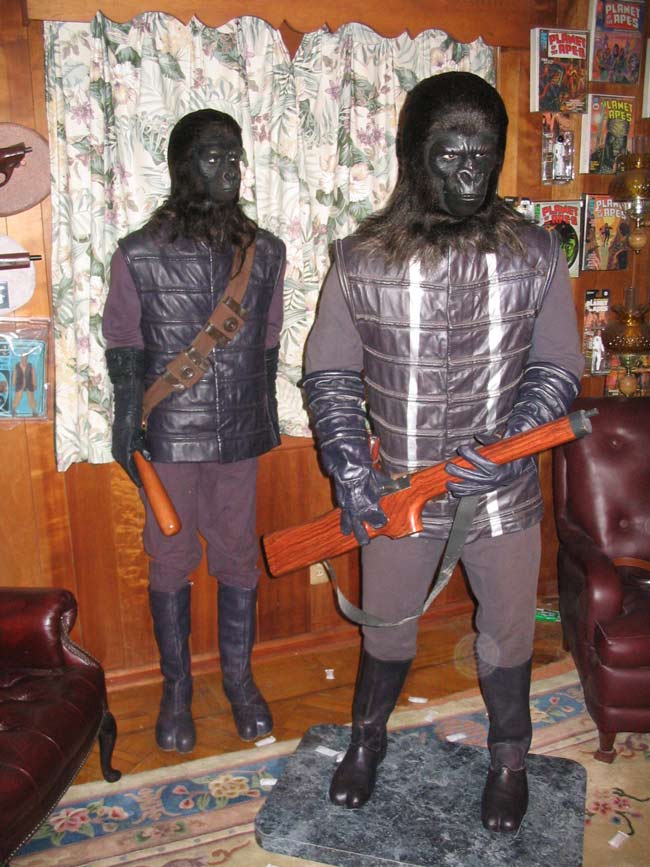 Chris sent in this way cool pic of his Planet of the Apes collection, the centerpieces being these original screen worn soldier ape outfits. The one with the stripe was used in the TV episode "The Horse Race", guess what that was about.
Thanks Chris for sharing, as always I am filled with a nice combination ofawe and envy.