A Toy-Ventures Thank you!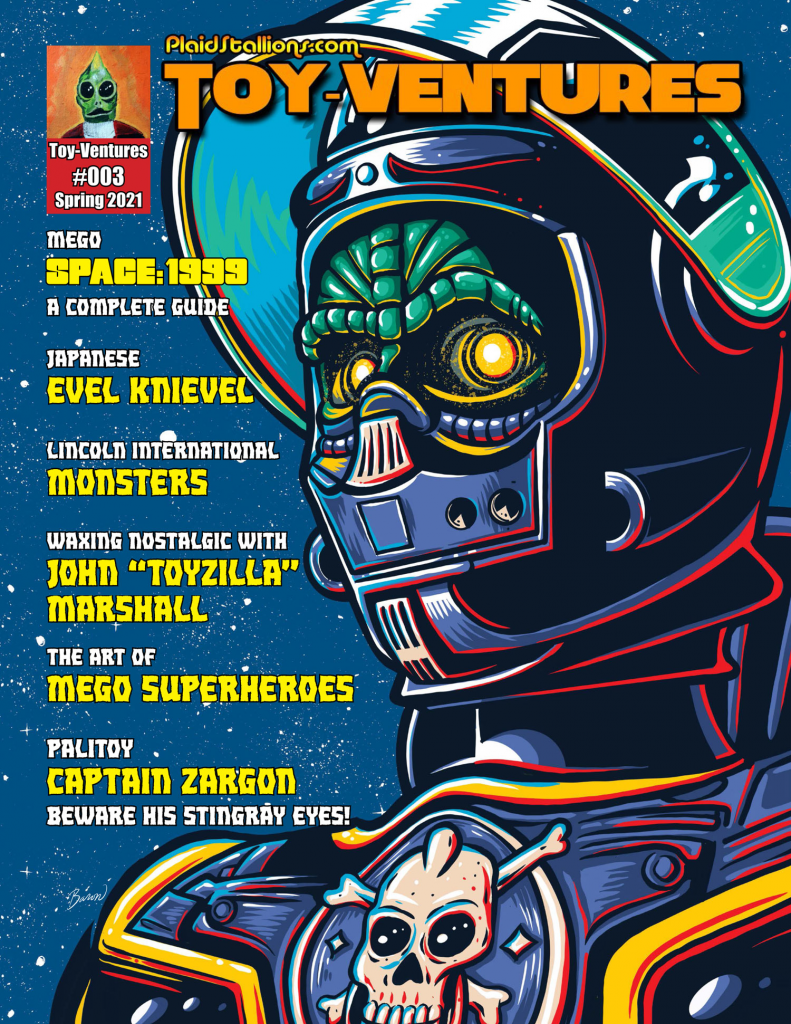 Hello All,
I'm very pleased to announce that issue 3 of Toy-Ventures is now available. I'm so excited to be on our third issue, this has truly been a dream. I mean, our living room is a total disaster and my back is killing me from lugging boxes but I can't complain because the response has been so overwhelmingly positive and it just keeps growing.
This issue fills me with pride, and I wanted to spend this time giving some much-needed attention to the folks that made this issue such a success.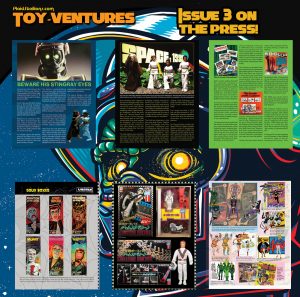 Corey LeChat– Corey wrote and designed the breathtaking Evel Knievel article this issue but he is also responsible for every issue of Toy-Ventures looking as good as it does, without him, I couldn't do this. His art direction on every issue is essential and issue 3 is no exception.
John "Toyzilla" Marshall– John's articles and books were extremely influential to me, he had a wonderful sense of humor in his writing and it definitely influenced me when I started working on websites, it was such a joy to have him be our first collector feature.
Tony Roberts– I'm a big fan of Tony's YouTube channel Analog Toys and I'm happy to call him a friend, his article about Captain Zargon inspired the issue's artistic theme, so along with being highly informative, I'm grateful to him for that incredible inspiration.
Tim Baron– Tim is a brilliant artist who donated his valuable time to this issue and created one of the most striking covers we'll ever have and was also totally down with our Iron-On promotion. Tim's contribution to this issue set us on a whole new level.
Please take a look at the amazing stuff in his Etsy store:
https://www.etsy.com/shop/timbaronart
Chris Franklin– Chris not only delivered a fantastic article about the Mego Superheroes but he laid the whole thing out himself and according to my wife, he did a better job than me! It's truly a milestone for our fledging publication.
Please check out Chris's many fun podcast efforts:
http://fireandwaterpodcast.com/tag/chris-franklin/
Rob Chatlin– Rob is an extraordinary editor and his insight elevates every issue. He generously gives his time to each article and points out my passive voice a whole bunch!
Steve Moore– Steve is a brother from another mother and always catches stuff no one else does.
Murphi Cook– Not being a collector is an advantage, especially when you are this smart, her perspective changed many things this issue.
My Monster pals– Ray, Shannon, Andrew, Seth, Dave, Ian, Trenton, Devlin, Will, thank you for sharing your toys and your knowledge, you're awesome people and have helped out others with your generosity.
Marty Abrams, Paul Clarke and Joel Rosenzweig of Mego Corp. It's great to be able to "go to the source" for information and I'm grateful that they always have time for us.
And lastly, my wonderful wife, Michelle who packed every issue in the last 48 hours, is my rock, without her amazing support (and trust me, she's a patient woman) I could never pull this off.
You can get Toy-Ventures issue 3 at our Ebay Store  or at the Odeon Toys Online Store.
GET Issue 3 of Toy-Ventures here!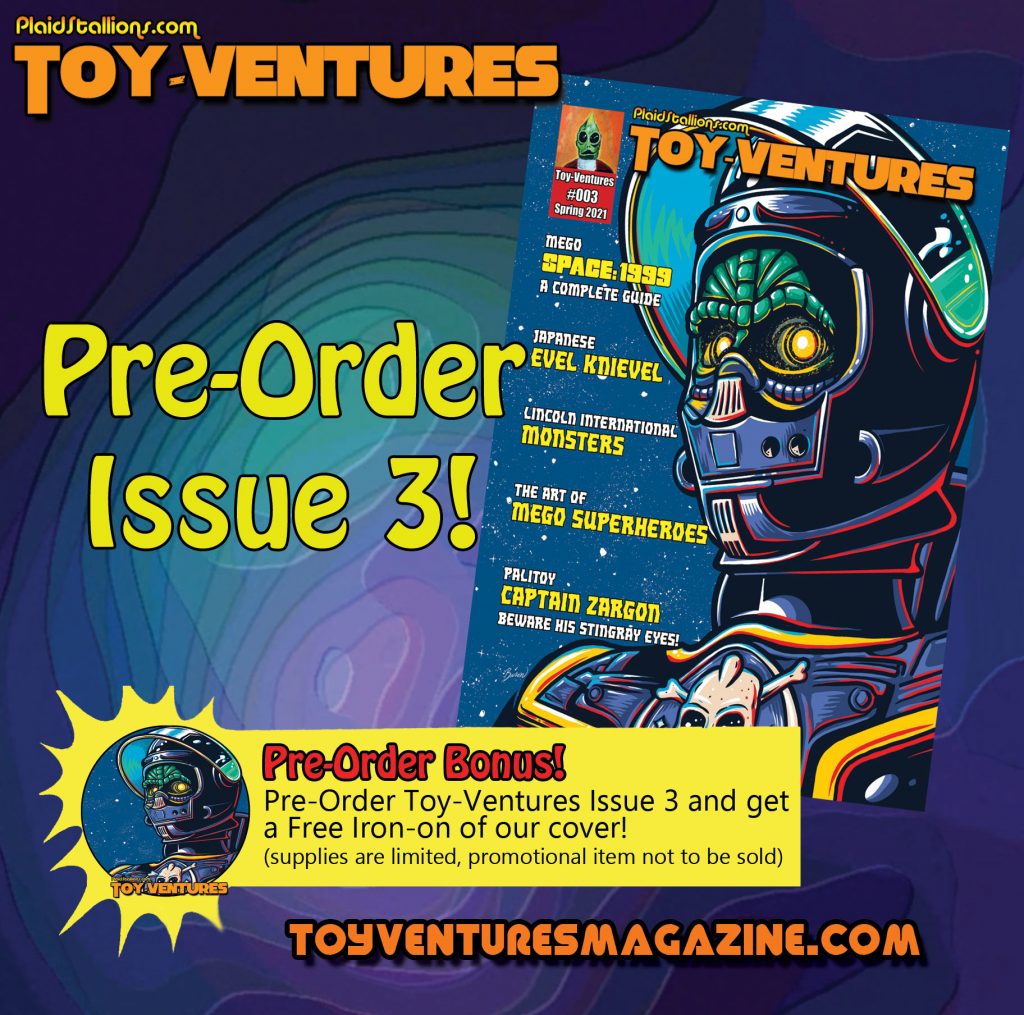 FACEBOOK GROUPS FROM PLAIDSTALLIONS


Pod Stallions is one of the most fun groups on Facebook.

Mego Knock Off Headquarters– The leading group discussing 70s dimestore goodness, we talk vintage toys, not others!