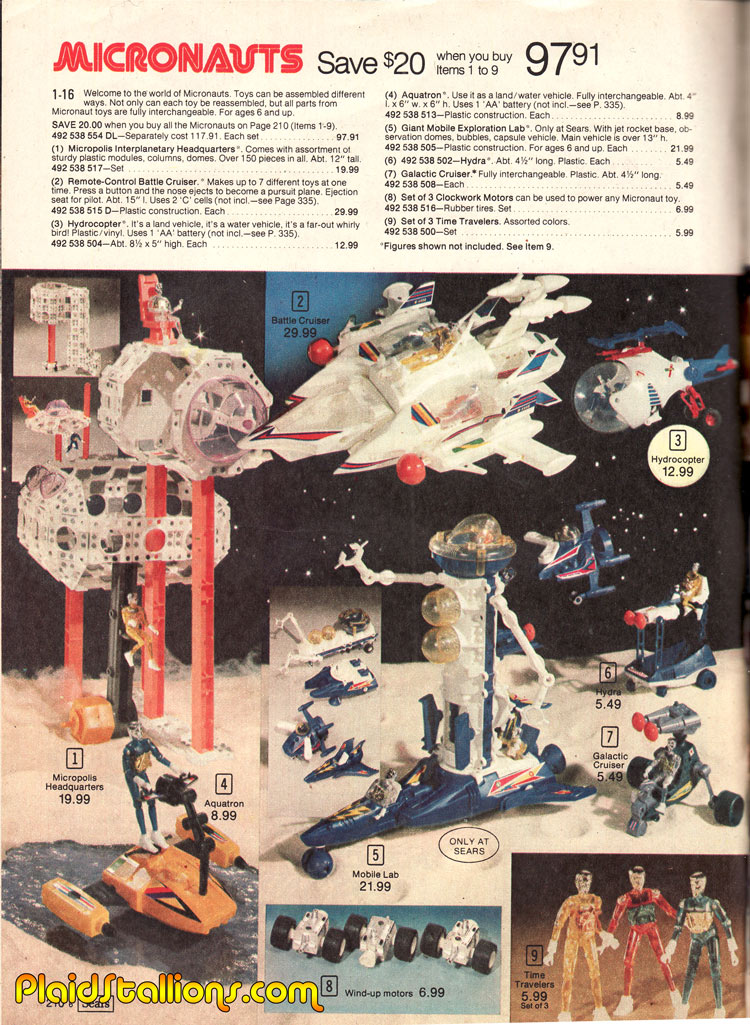 I love old Christmas catalogs, I love Micronauts but the 1979 Sears Canada catalog will always be a favourite of mine as it holds a special place in my heart.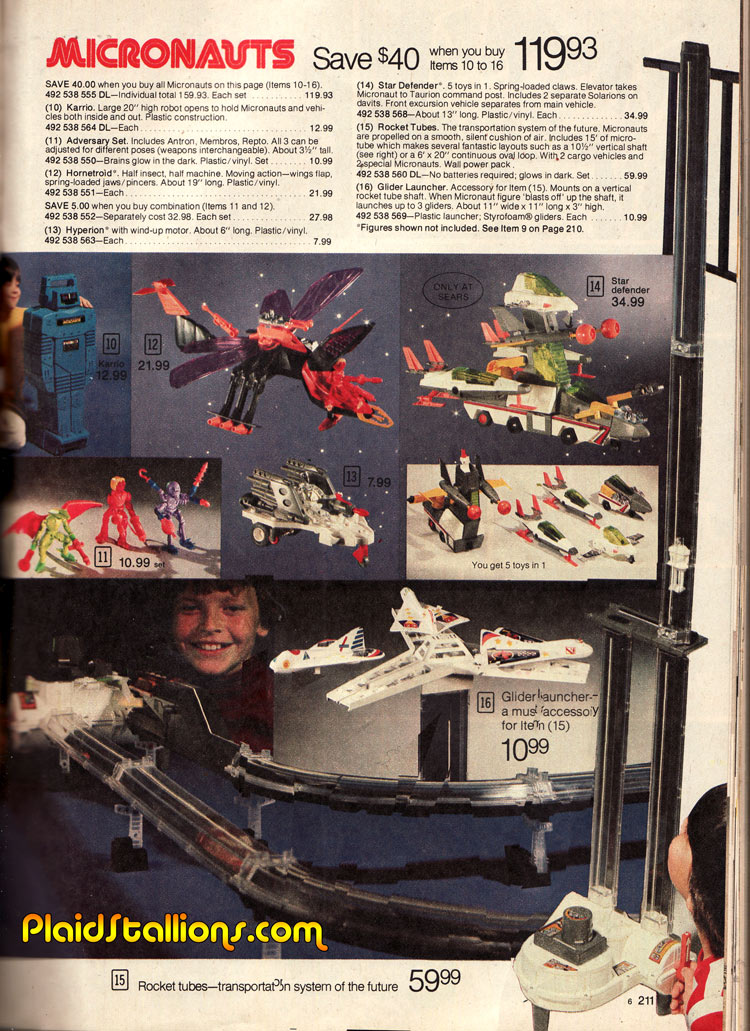 My Micronaut love really piqued in 1979, spurred on by those glow in the dark aliens with gorgeous Ken Kelly package art. However, the real reason I love this catalog is that I used it's graphics for a detailed letter to Santa, probably my last and the only one still in my possession: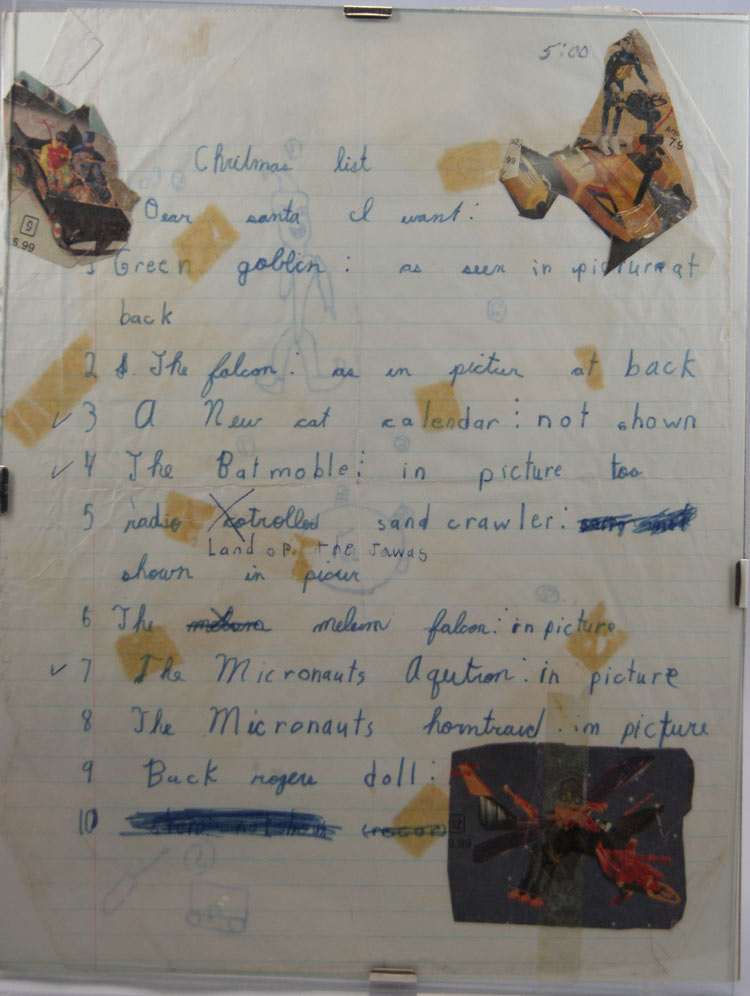 I didn't get everything on that wishlist (although I have most of it now save for the cat calendar and the remote controlled sand crawler.) I clipped a lot of images out of that wishbook but some were lost to time. Whenever I look at this thing, it brings me back to that great time.