5 Awesome Things on eBay this week- Dec 17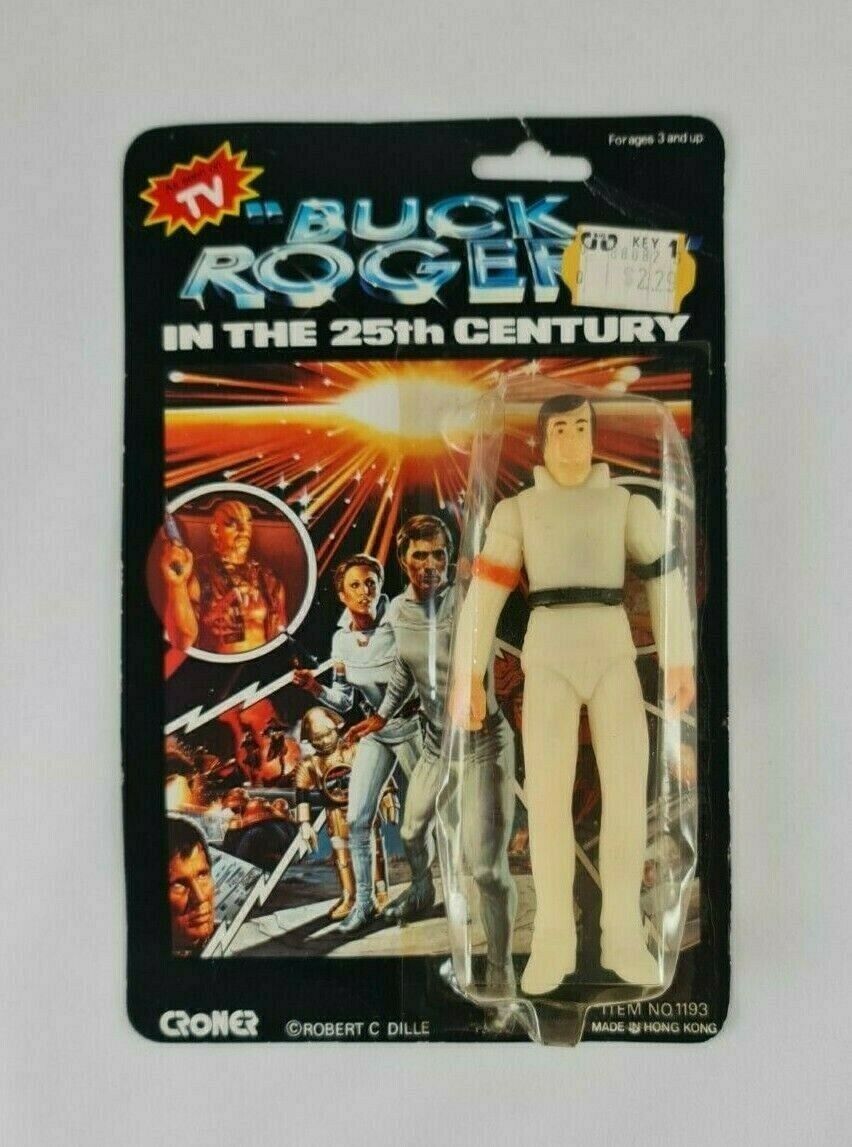 Croner Buck Rogers Figure from Australia
This is one of those items that up until a few years ago, I had never seen. Then, boom! A few have popped up and now they seem to arrive with some sort of frequency. I want this but I've spent my allowance three times over this month, so it's yours! I've done a gallery on the weird Croner Buck Rogers action figures and I hope someday to complete my collection. Below is a video I did on the subject a while back.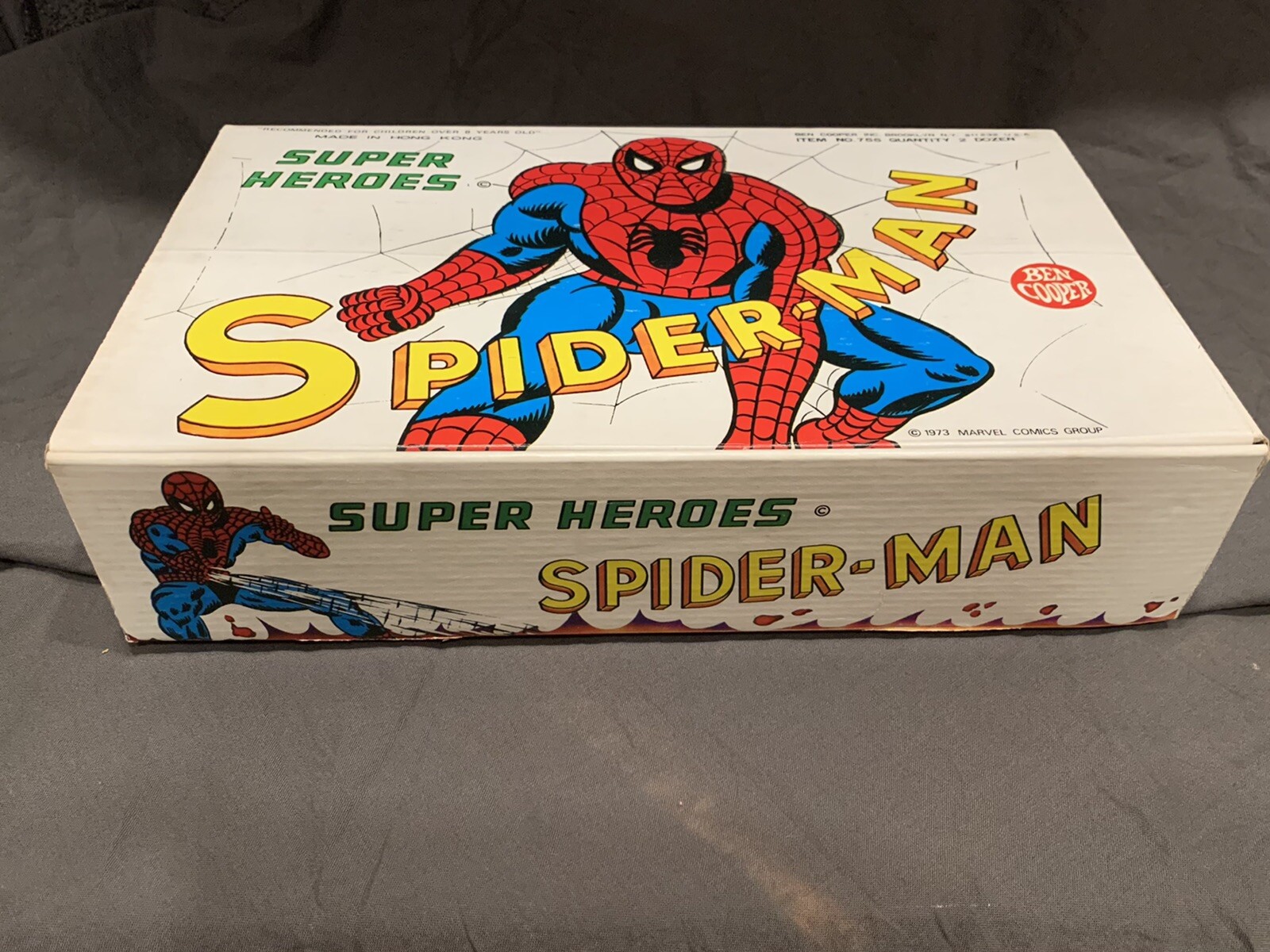 A whole display box of Spider-Man Jigglers by Ben Cooper (eBay Link)- I think store displays like this really hit me in the feels in a good way. Every time I run into stuff like this at a flea market or a show, I grab it with both hands and take it home. Home has the hard reality of a) I do not own a store and b) these things are absolute space killers. I've owned two dozen or more store displays in my lifetime, parting with most of them and I'll do it again people! Just try and stop me!

Airfix Dr. War figure (eBay Link)– There is this wonderful UK line of small action figures called "Airfix All-Stars" or "Airfix Eagles" depending on where you look and nobody really talks about this.  This seller has a whole bunch of figures that he claims were sold as gumball prizes in the US, who knows? Anyway, the figure's name is Dr. War, that is the coolest action figure name this side of Maskatron and well, look at him! He's amazing and he's ten bucks. You deserve this.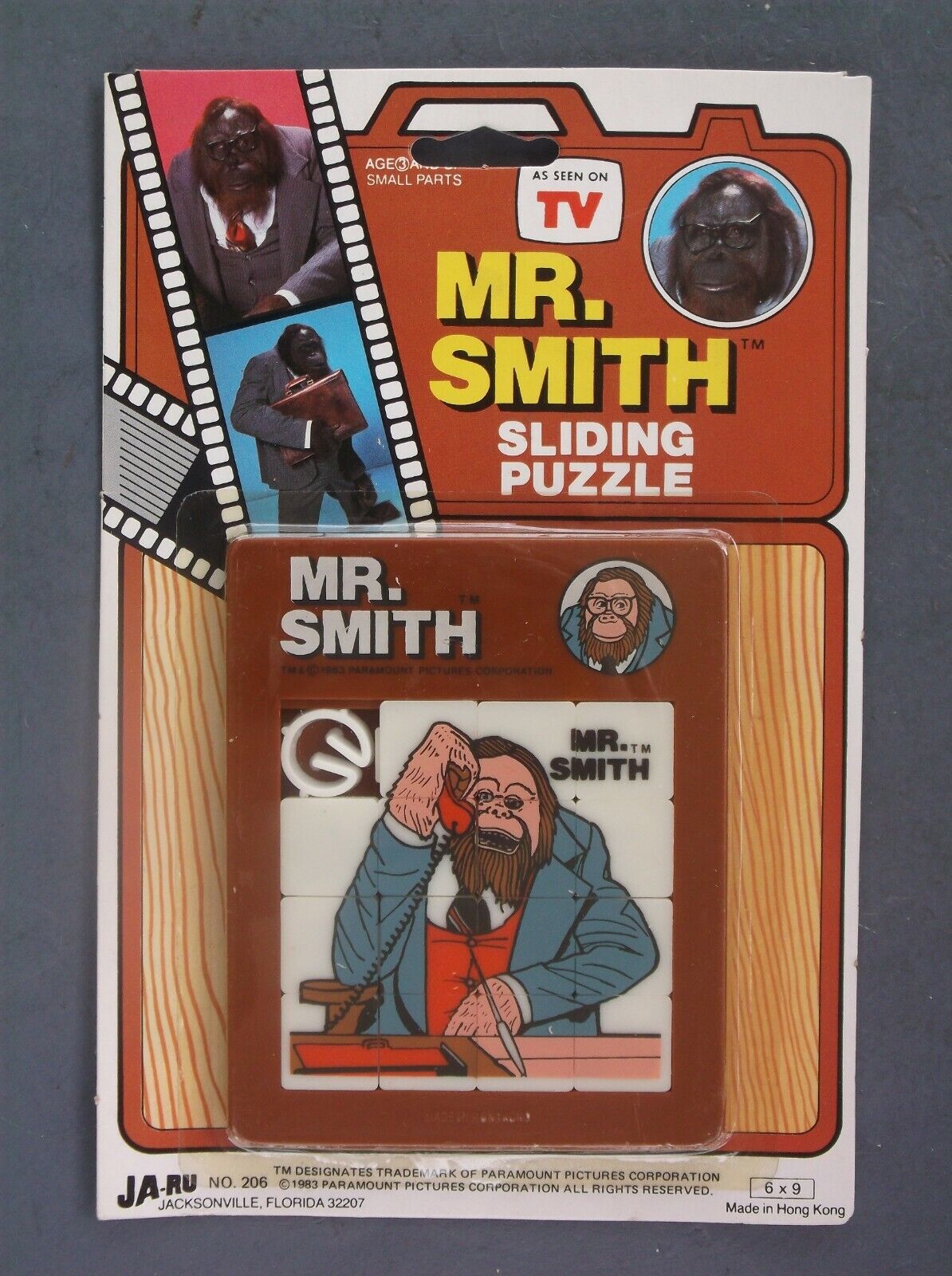 Mr. Smith Ja-Ru Sliding Puzzle (eBay Link)- Mr. Smith was an 80s sitcom that can be best described as "Lancelot Link meets the West Wing". The reviews weren't kind and it was cancelled faster than you can say "Manimal". Yet, it got more merch than Logan's Run. I used to enjoy this show, I was 12 and as I'm discovering, kind of easily pleased.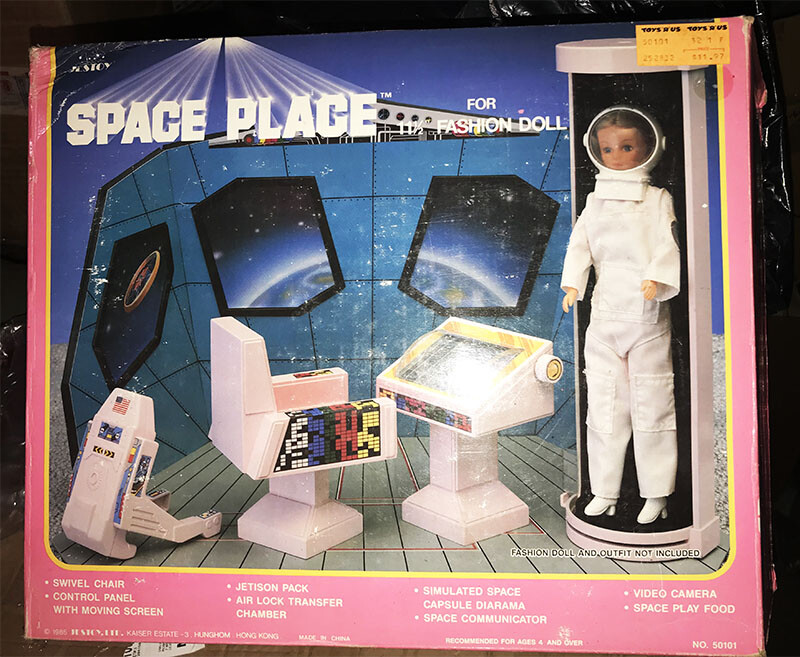 Space Place for fashion dolls by Jestoy inc (eBay Link)- I totally remember this set in my local Toys R Us, I almost bought it. It came out just as I started collecting as a teen and wow, this was the closest thing to a 70s toy you could find. Also, a space playset for a Barbie-type figure, that's forward-thinking!
Oh and I posted an Update on Issue 6 of Toy-Ventures in our newsletter, you can read it here.

We've got a new book coming! Knock-Offs Totally Unauthorized Action Figures is our follow-up to Rack Toys, click here for more info.
Our book Rack Toys, Cheap, Crazed Playthings is now available again! Order through our Affiliate Link
Order Rack Toys 2.0 Here through out Affiliate Link►https://amzn.to/3Bkm9z1
Toy-Ventures Magazine is our newest creation, an old-school print magazine about vintage toys! Professionally laid out and written, each issue is brimming with obscure and rare toys from companies such as Mego, Kenner, Remco, AHI, and much more. Monsters, Superheroes, Adventurers, Knock Offs, Apes, and so much more, it's in Toy-Ventures.
Toy-Ventures Issue 5 is available now:
Ebay: https://ebay.us/XSS1X7
Plaid Stallions Store: https://plaidstallions.com/reboot/shop/
Amazon Affilitate Link:https://amzn.to/3d9Q0AS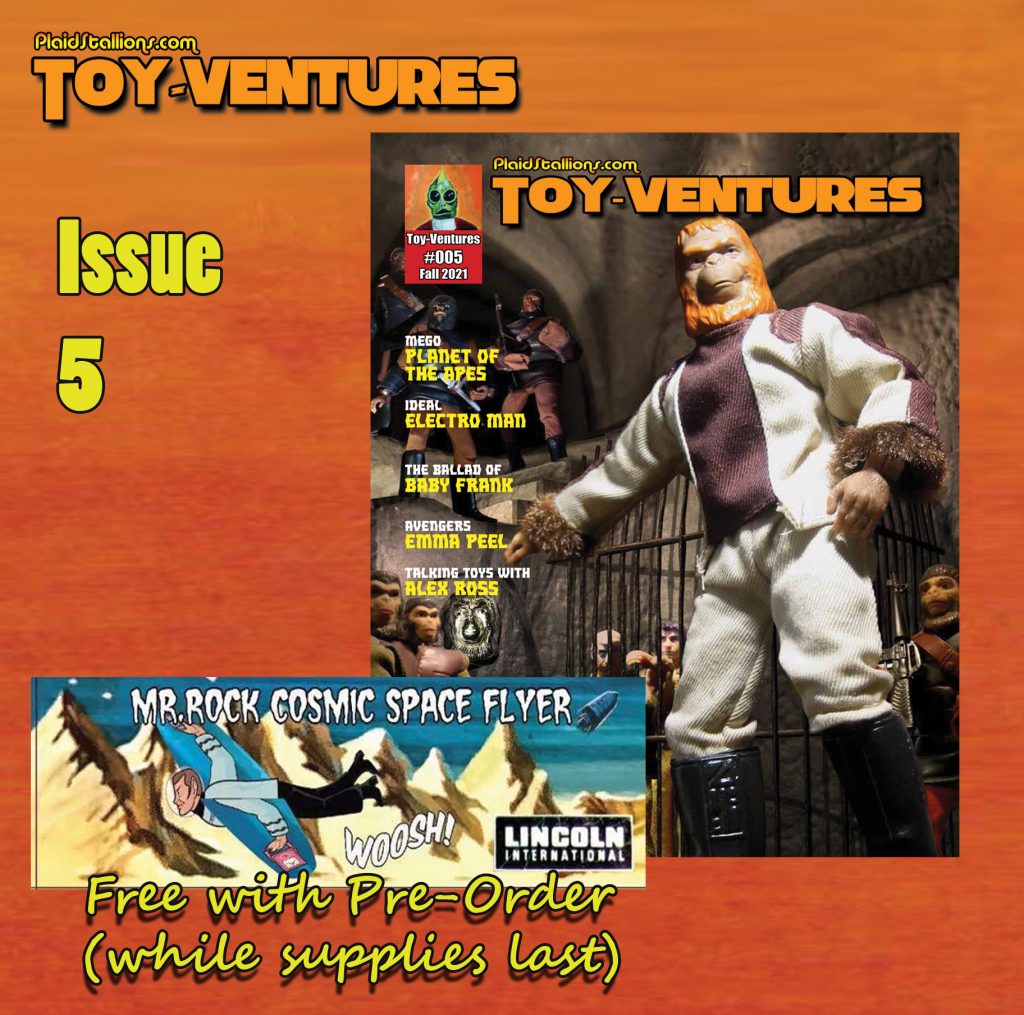 FACEBOOK GROUPS FROM PLAIDSTALLIONS

Pod Stallions is one of the most fun groups on Facebook. Toys, Comics, Movies, TV, it's all up for grabs and remember, you keep the glass!

Mego Knock Off Headquarters– The leading group discussing 70s Dime store knock-offs of Mego action figures, we talk vintage toys and not others. We know the difference between Astro Apes and Action Apeman! It's a really fun group where we talk about Lincoln International, AHI, Tomland, Bogi, Demo Man, Mortoy, and other generic greats.
Get Toy-Ventures Issue 3 here with a comprehensive look at the Lincoln Monster line:
https://plaidstallions.com/reboot/shop/
Join Mego Knock Off Head Quarters Here;
https://www.facebook.com/groups/Megoknockoff
Order our book Rack Toys 2.0 Here through our Amazon Affiliate Link►https://amzn.to/3Bkm9z1
PS Store: https://plaidstallions.com/reboot/shop/
Follow PlaidStallions on Social Media:
Twitter ► https://bit.ly/2UzxQ5q
Facebook ► https://bit.ly/3mfY73R
Instagram ►https://bit.ly/3yZ3kAV
Website ► https://bit.ly/3yZ3kAV