5 Awesome Things on eBay this week- Dec 10
Martin Landau's collection of Space:1999 toys– OK, I don't what kind of pedigree you need but these are Martin Freaking Landau's collection of Space:1999 toys. I have a book from Landau's collection and it's something I will always keep. I can't tell you how cool it would be to own Commander Koenig's Eagles but you probably knew that.
Denys Fisher Cyborg Figure Lot– I totally adore Denys Fisher Cyborg and have done an episode on it recently. This lot is like an instant collection, where you get Cyborg, Muton and the hard to get Android! These are some of the coolest action figures of the 1970s and you need these.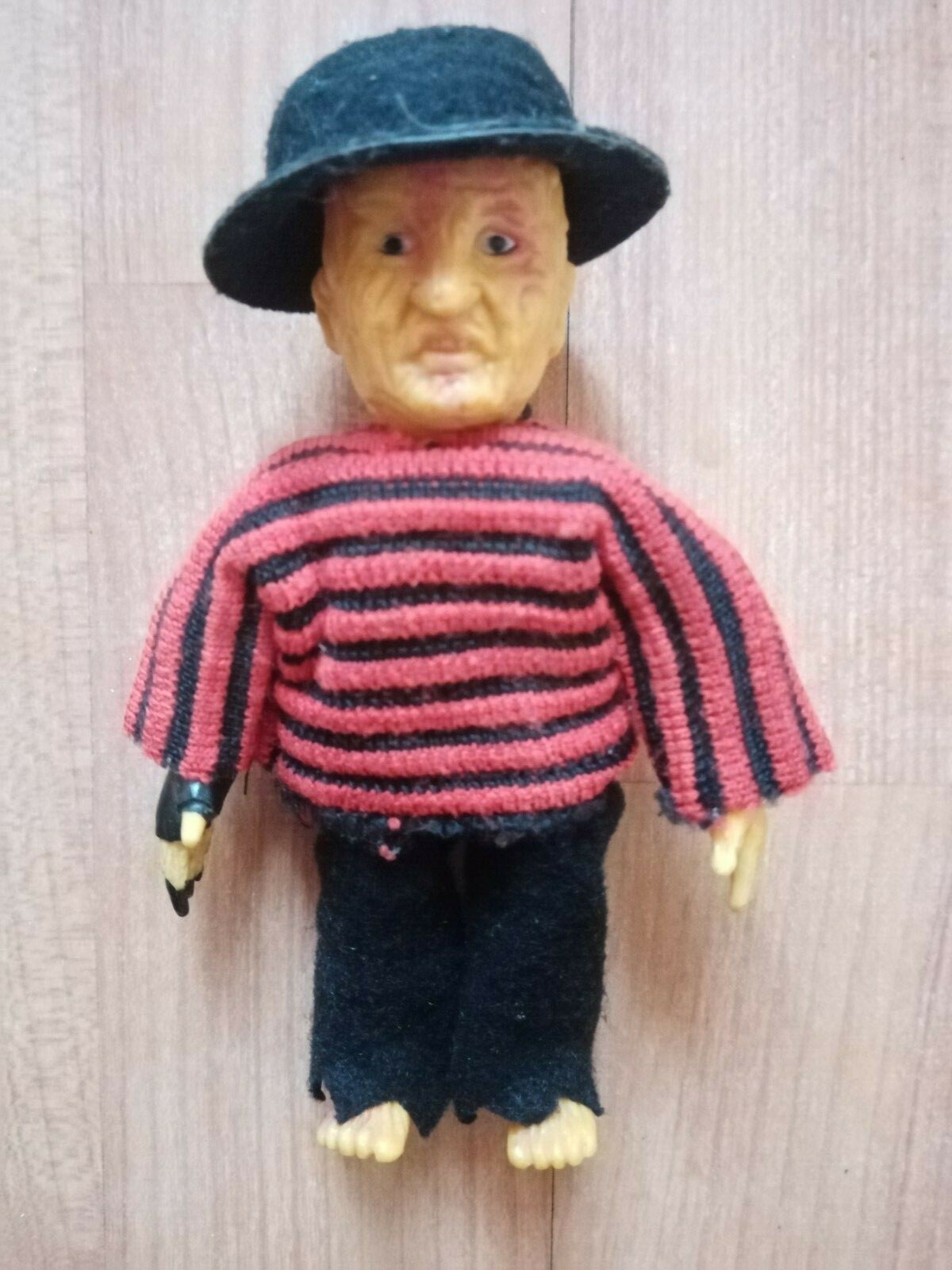 Freddy Kruger Knock Off– I don't know what it is about this thing, not a fan of Freddy Kruger merch but this looks like a cross between him and that little guy from "the Island of Dr. Moreau". You know the guy I'm talking about right? I didn't dream him?
Remco Batman Kite– In 1970, right after the Superhero craze, Remco made this weird series of Kites based on DC Comics characters including the short-lved powerless Wonder Woman. I honestly wasn't sure if these things got made but here they are and this one is realistically priced.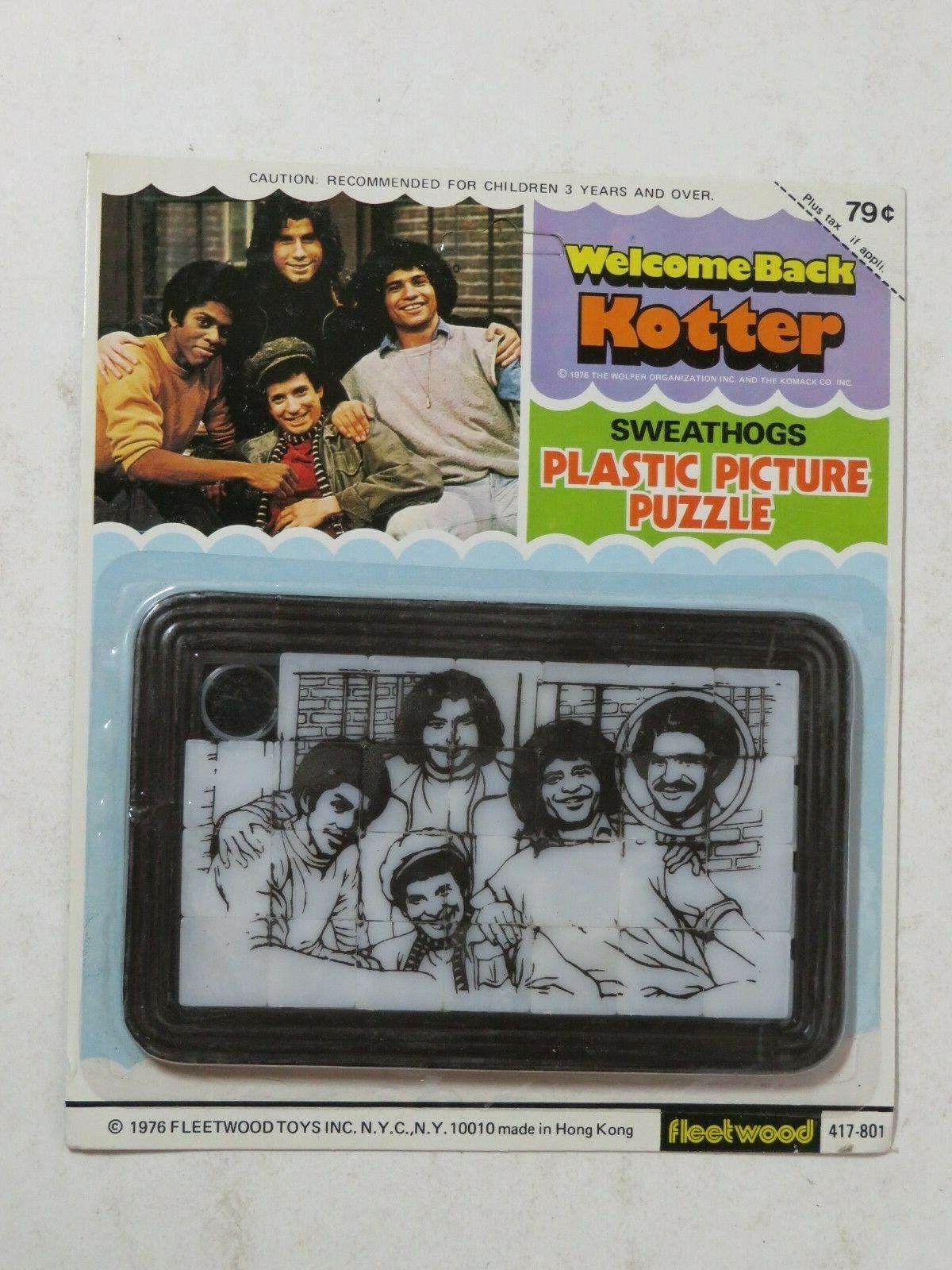 Sweathogs Picture Puzzle- Sweathog Mania, I lived through it, many of us did and it burned brightly but not for a long time, leaving a trail of weird merchandise in it's wake. What I really love about this piece is the obvious insertion of Gabe Kaplan, like he's Gazoo or something. Man, he had some good lawyers….

We've got a new book coming! Knock-Offs Totally Unauthorized Action Figures is our follow-up to Rack Toys, click here for more info.
Our book Rack Toys, Cheap, Crazed Playthings is now available again! Order through our Affiliate Link
Order Rack Toys 2.0 Here through out Affiliate Link►https://amzn.to/3Bkm9z1
Toy-Ventures Magazine is our newest creation, an old-school print magazine about vintage toys! Professionally laid out and written, each issue is brimming with obscure and rare toys from companies such as Mego, Kenner, Remco, AHI, and much more. Monsters, Superheroes, Adventurers, Knock Offs, Apes, and so much more, it's in Toy-Ventures.
Toy-Ventures Issue 5 is available now:
Ebay: https://ebay.us/XSS1X7
Plaid Stallions Store: https://plaidstallions.com/reboot/shop/
Amazon Affilitate Link:https://amzn.to/3d9Q0AS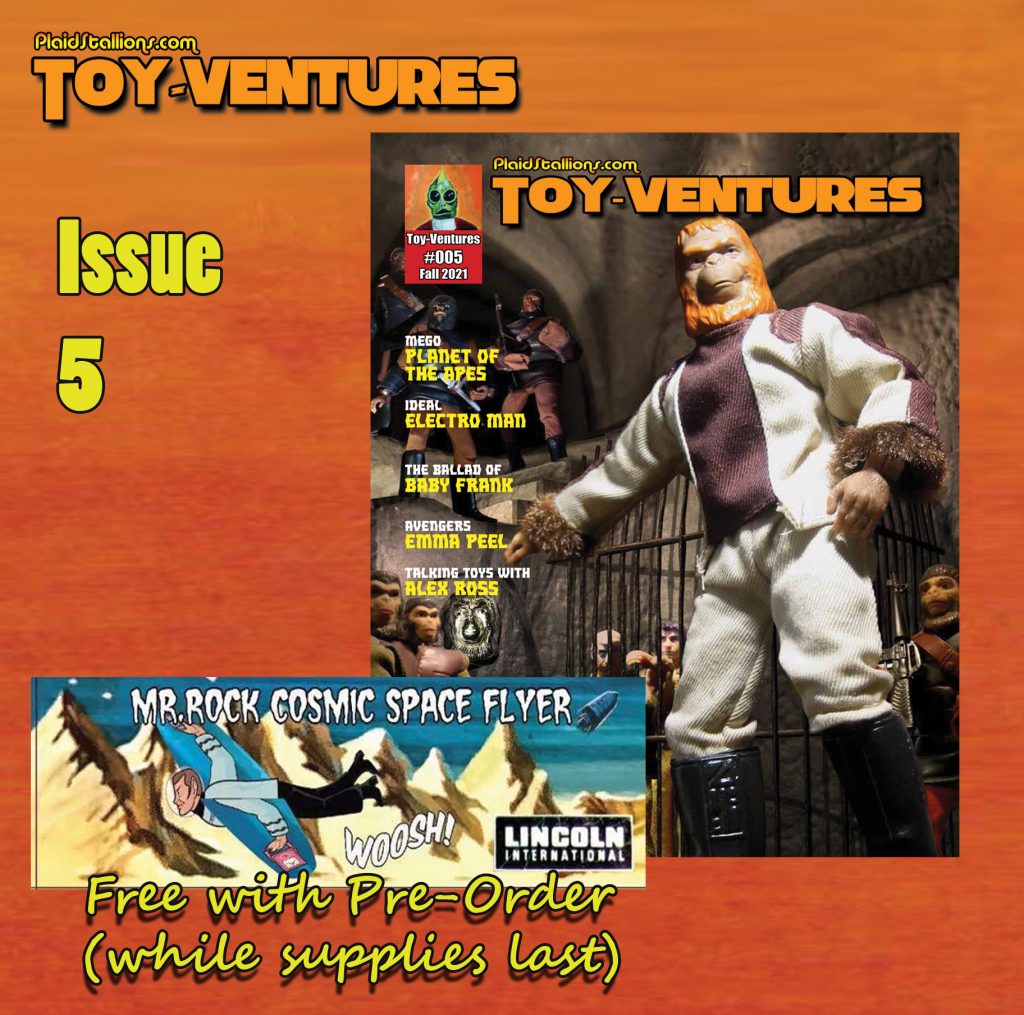 FACEBOOK GROUPS FROM PLAIDSTALLIONS

Pod Stallions is one of the most fun groups on Facebook. Toys, Comics, Movies, TV, it's all up for grabs and remember, you keep the glass!

Mego Knock Off Headquarters– The leading group discussing 70s Dime store knock-offs of Mego action figures, we talk vintage toys and not others. We know the difference between Astro Apes and Action Apeman! It's a really fun group where we talk about Lincoln International, AHI, Tomland, Bogi, Demo Man, Mortoy, and other generic greats.
Get Toy-Ventures Issue 3 here with a comprehensive look at the Lincoln Monster line:
https://plaidstallions.com/reboot/shop/
Join Mego Knock Off Head Quarters Here;
https://www.facebook.com/groups/Megoknockoff
Order our book Rack Toys 2.0 Here through our Amazon Affiliate Link►https://amzn.to/3Bkm9z1
PS Store: https://plaidstallions.com/reboot/shop/
Follow PlaidStallions on Social Media:
Twitter ► https://bit.ly/2UzxQ5q
Facebook ► https://bit.ly/3mfY73R
Instagram ►https://bit.ly/3yZ3kAV
Website ► https://bit.ly/3yZ3kAV