5 Awesome Things on eBay this week
This is the infamous shooting range toy that basically has Batman murdering the Joker and Hoo Doggie; this thing is rare. I don't know if I've ever seen one before in real life. I even contemplated bidding, which doesn't make much sense for me personally, but this thing has an allure. It's also just cartoonishly grotesque, which just makes it better, IMO.
Another wonderful bit of merch from the short-lived theme park in Atlanta. If this had a Sleestak on it, it'd be on it's way to my home.
This seller has a bunch of interesting KISS prototypes photos, I'm not sure if they're original, they sure appear to be legit. This is likely a forgotten REMCO/AHI  RC car but the seller has some other neat ones.
I am pretty sure I still say "Clickety Click- Barba Trick!" once a month to this day.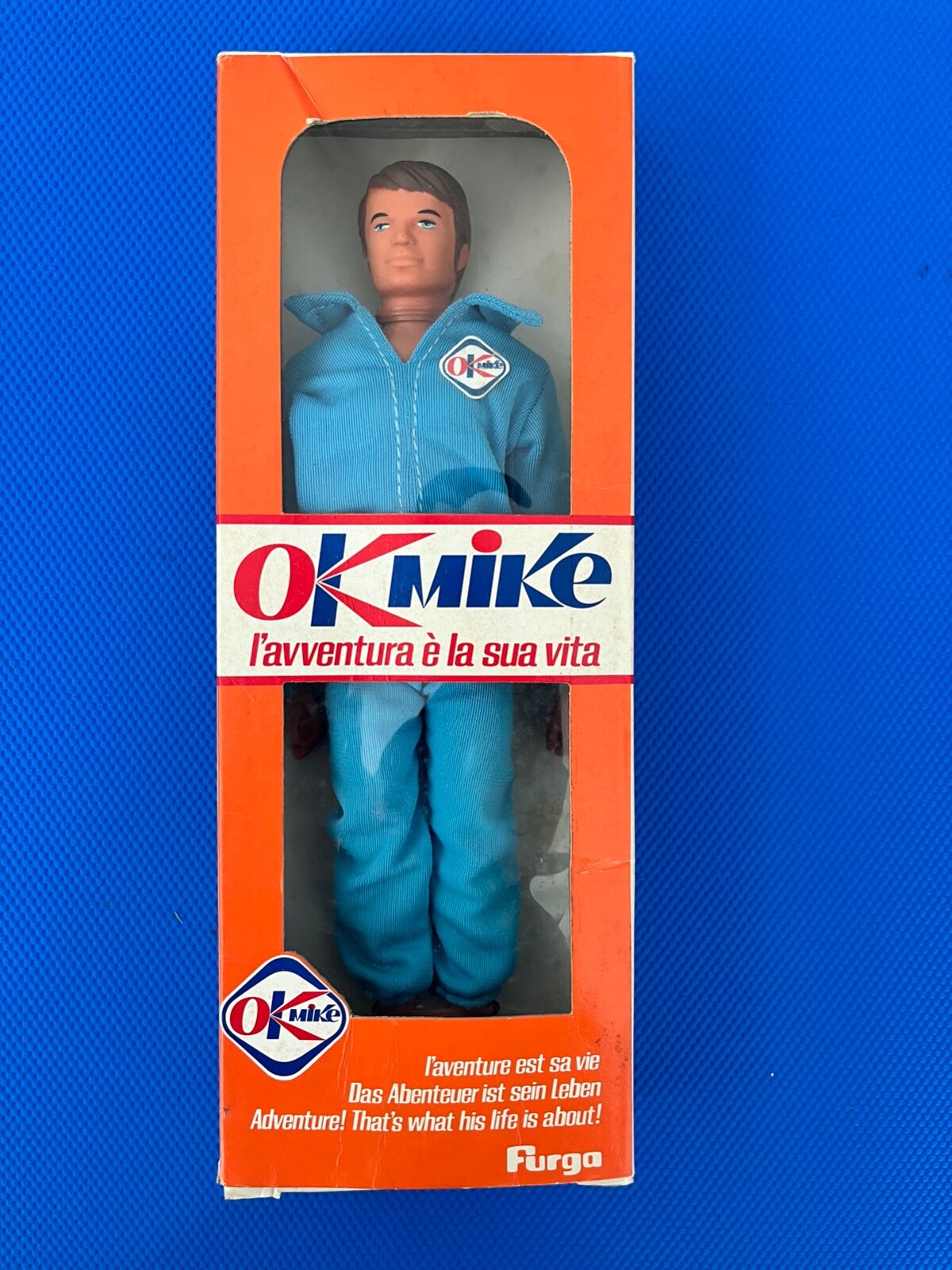 I love knockoffs, especially when they're copying something I already love, like Big Jim. I especially love it when their names don't translate all that well. "OK, Mike" is one of those creations. Mike also comes in Red where he looks a lot like Lee Majors, so he's two things!!!!!
#toyventures #plaidstallions #toyventuresmagazine #toylove #tonka #steelmonsters #madmax #80stoys #postapocalyptic #toyfare #toymagazine
The Super Collector Newsletter combines all the news from Mego Museum and Plaid Stallions and a lot of other fun stuff across the Interwebs. It's got customs, new action figures, vintage finds and a lot of pop culture. Sign Up Here!
Toy-Ventures Magazine Issue 10 is here!
Do you miss print toy magazines? I sure did; that's why I created Toy Ventures. A full-colour print magazine that celebrates toys from the 1960s to the 1980s. It features collector guides, interviews and even some satire. We're on issue 10 now but still have a limited supply of our back issues; please visit our Shop for more information.

We co-produced this amazing action figure with White Elephant Toyz; it's an 8″ Mego Style Officially Licensed Tura Satana figure with a beautiful box by Joeseph Linsner! Get yours while supplies last.

Knock-Offs Totally Unauthorized Action figures is from the demented mind that brought you "Rack Toys: Cheap, Crazed Playthings" and features hundreds of hilarious, charming, copyright infringing toys. Get a signed copy in our shop!
Facebook Groups we enjoy

The official FB group for PlaidStallions, come for the conversation, stay for the chill vibe. Remember, you keep the glass.

Mego Knock Off Headquarters is a group created to discuss bootleg toys and customs. Totally chill vibe for fans of Tomland, Lincoln International, Mego and AHI. It's a super fun group, join Mego-KO-HQ!
Check out the PlaidStallions store for Toy-Ventures magazine, Tura Satana and much more:
www.plaidstallions.com/reboot/shop
Join the fun at Mego Knock Off Headquarters, 1800 members and climbing:
https://www.facebook.com/groups/Megoknockoff
New to the channel? Subscribe! ►https://bit.ly/3D3zxJK
Follow PlaidStallions on Social Media:
Twitter ► https://bit.ly/2UzxQ5q
Facebook ► https://bit.ly/3mfY73R
Instagram ►https://bit.ly/3yZ3kAV
Website ► https://bit.ly/3yZ3kAV
Topic Include 5 Awesome Things on eBay this week, five awesome things, mego, Joker, Vanity Fair,