5 Awesome Things on eBay this week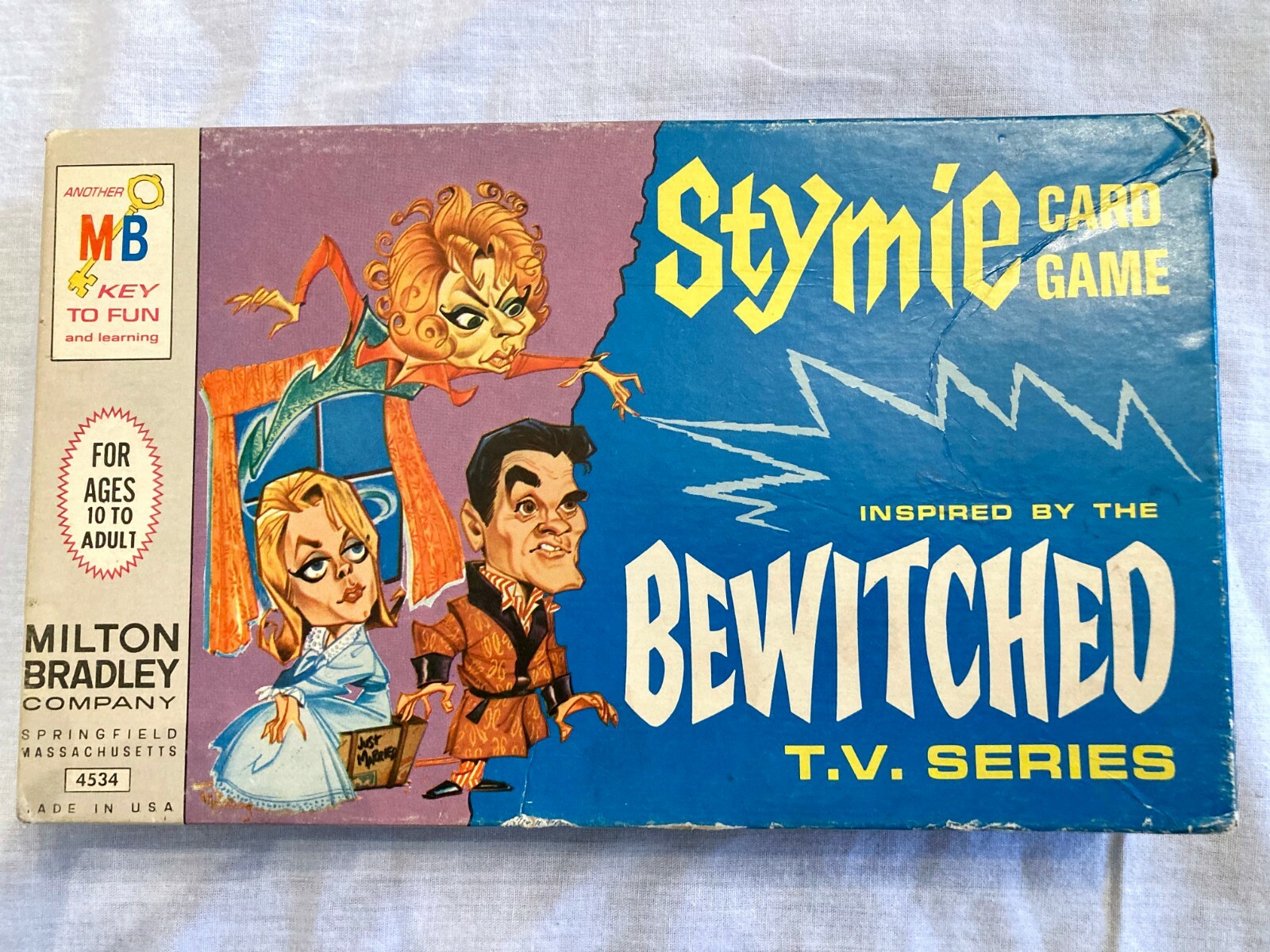 Bewitched Card Game (eBay Link)-   I grew up on this show and well, LOOK AT THAT BOX ART! I love it so much, the artist just gets the actors' caricatures so right. I miss stuff like this.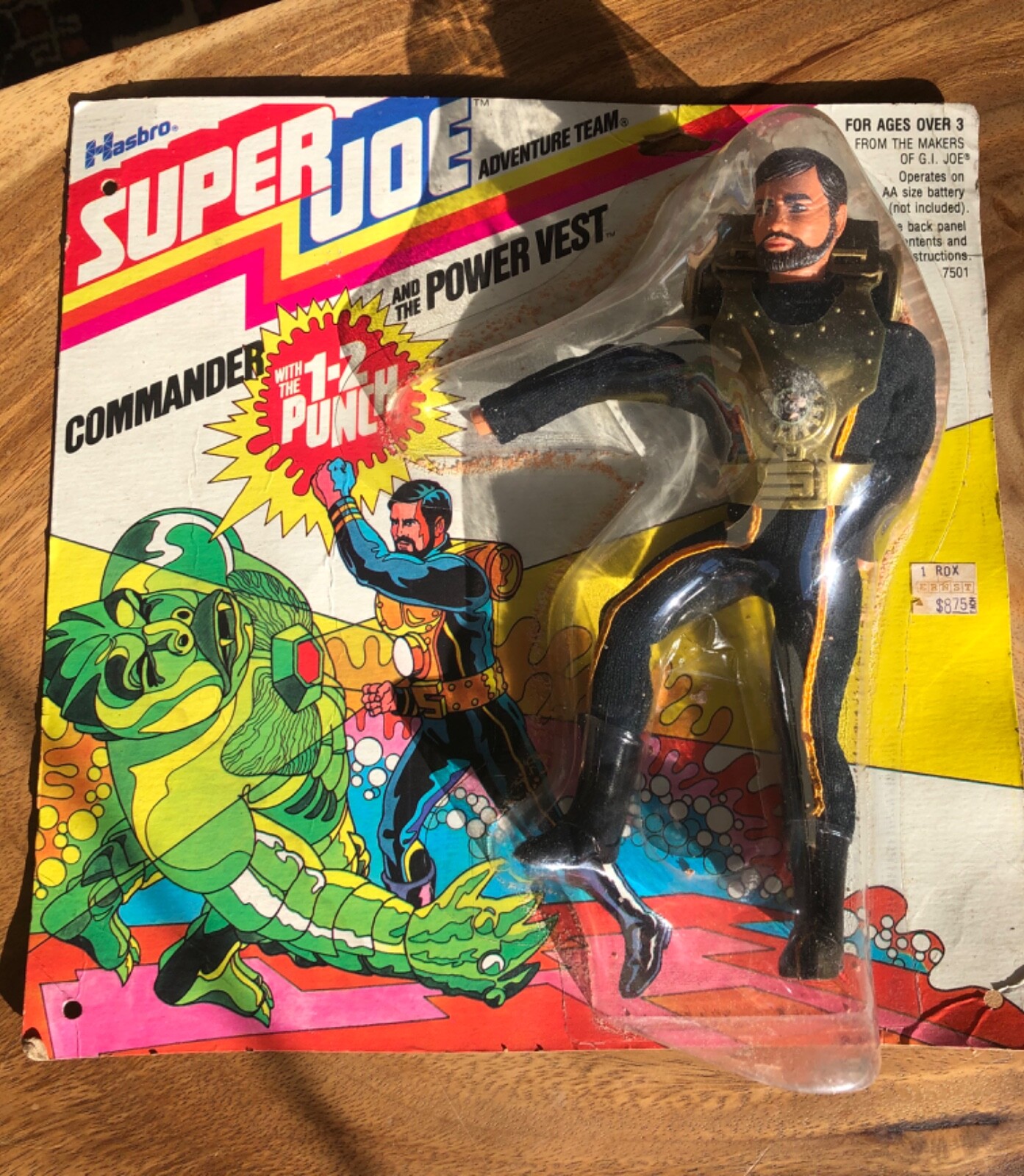 Super Joe Commander Figure (eBay link)- Super Joe by Hasbro was the follow-up to GI Joe, it was Mego sized and it was set in space. I'm totally fascinated by them. Unfortunately, the rubber used in the joints doesn't last, so when you buy a Mint on Card Super Joe, it's usually just a bubble with pieces floating in it. They're depressing and I own a whole bunch. This one isn't terribly priced.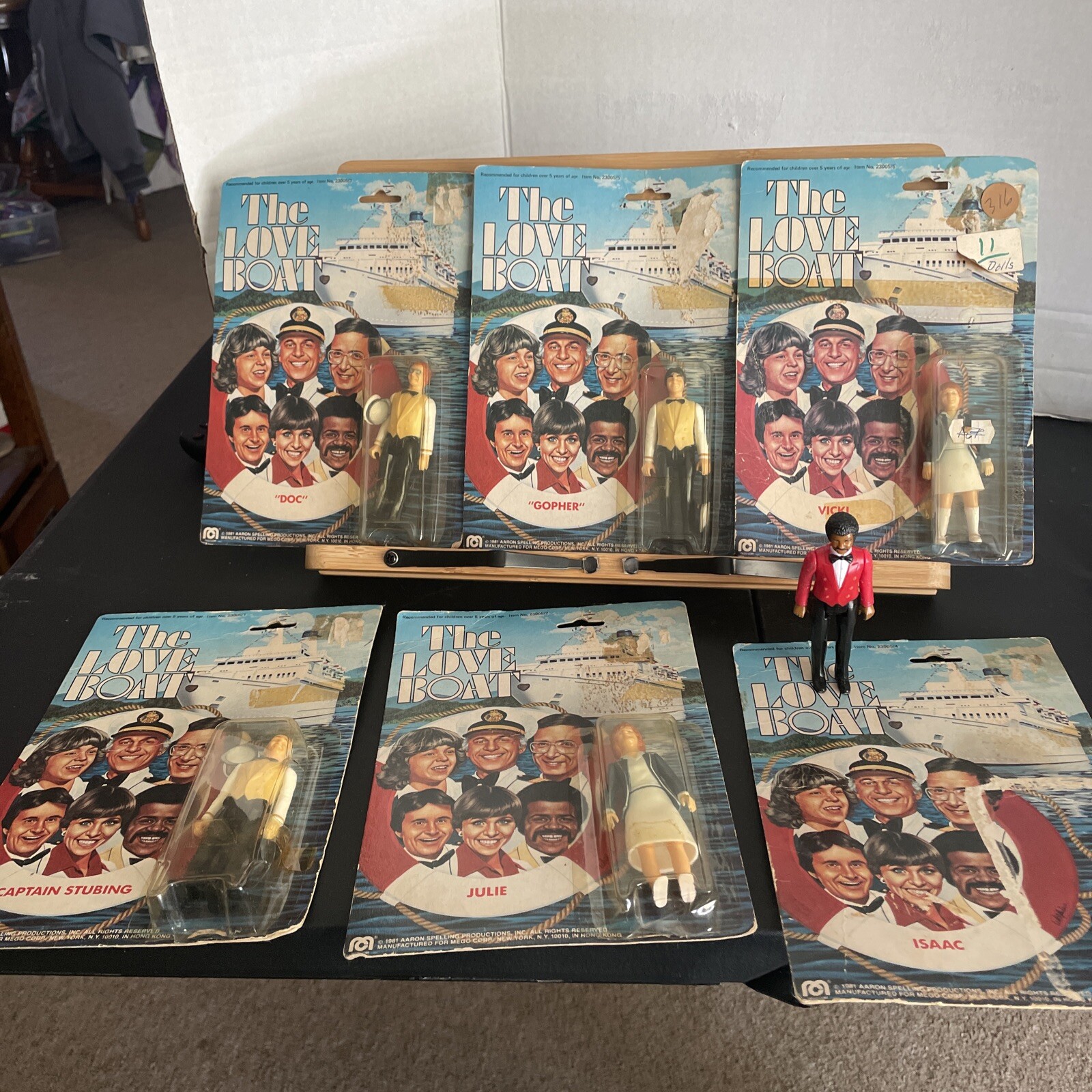 Complete set of Mego Love Boat Figures (eBay Link)– As much as I am a fan of Mego, I really can't defend their decision to make Love Boat Action figures. Fashion dolls? Sure, that I get but I'm not sure why they went Star Wars size with these. My best guess is they were trying to get in with Kenner's Glamor Gals. Anyway, here is a whole set and Isaac is off the card, so you can play with him. Everyone needs an Isaac figure.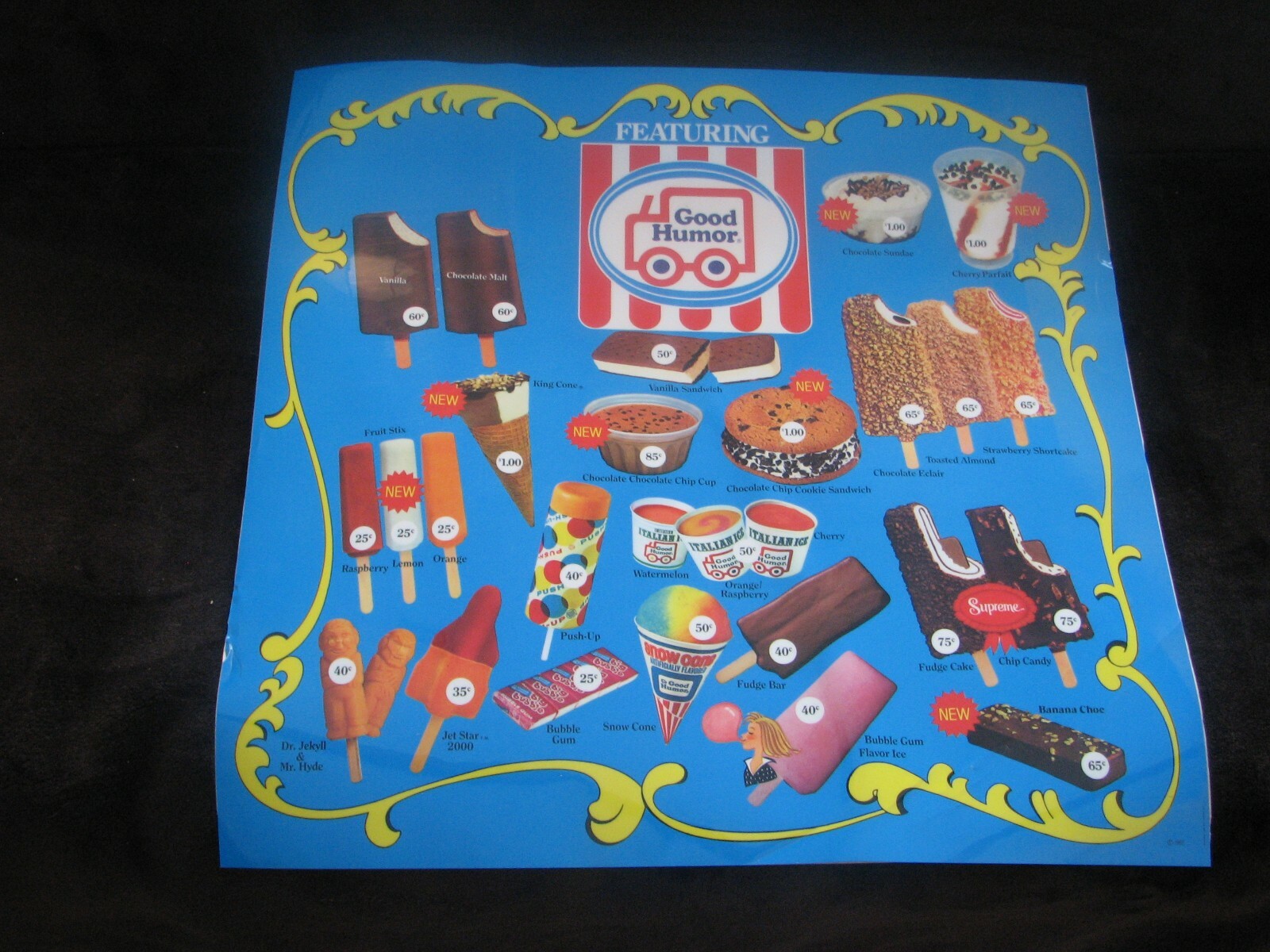 1980s Good Humor Menu (eBay Link)- Finding this today reminded me of the Dickie Dee man, which was a guy on a bike cart that would ring bells through our neighbourhood with ice cream (some guys would also sell you the dry ice). They had this ice cream called "The Dracula Delight" that I would love to find a wrapper for. Stuff like this is magical.
Hasbro Star Trek Paint By Numbers Set (eBay Link)- What better way to spend a snowy winter day than by doing some Star Trek art? It's a good use of your time and you'll have a valuable keepsake to give future generations. This used set is only $35, a bargain!
We have a new book out called "Knock-Offs: Totally Unauthorized Action Figures" it's a 132-page tribute to bootleg toys.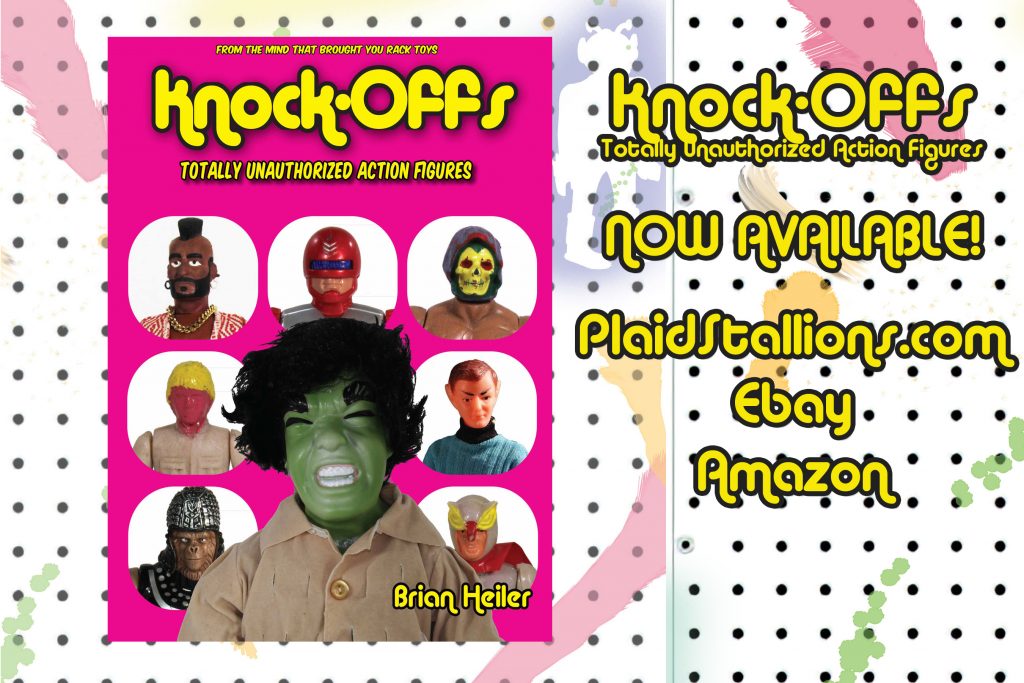 You can get this new book via the PlaidStallions Shop , On Amazon (Affiliate Link) or on eBay (eBay Link)
Our book Rack Toys, Cheap, Crazed Playthings is now available again! Order through our Affiliate Link
Order Rack Toys 2.0 Here through our Affiliate Link►https://amzn.to/3Bkm9z1
Toy-Ventures Magazine is our newest creation, an old-school print magazine about vintage toys! Professionally laid out and written, each issue is brimming with obscure and rare toys from companies such as Mego, Kenner, Remco, AHI, and much more. Monsters, Superheroes, Adventurers, Knock Offs, Apes, and so much more, it's in Toy-Ventures.
Toy-Ventures Issue 5 is available now:
Ebay: https://ebay.us/XSS1X7
Plaid Stallions Store: https://plaidstallions.com/reboot/shop/
Amazon Affilitate Link:https://amzn.to/3d9Q0AS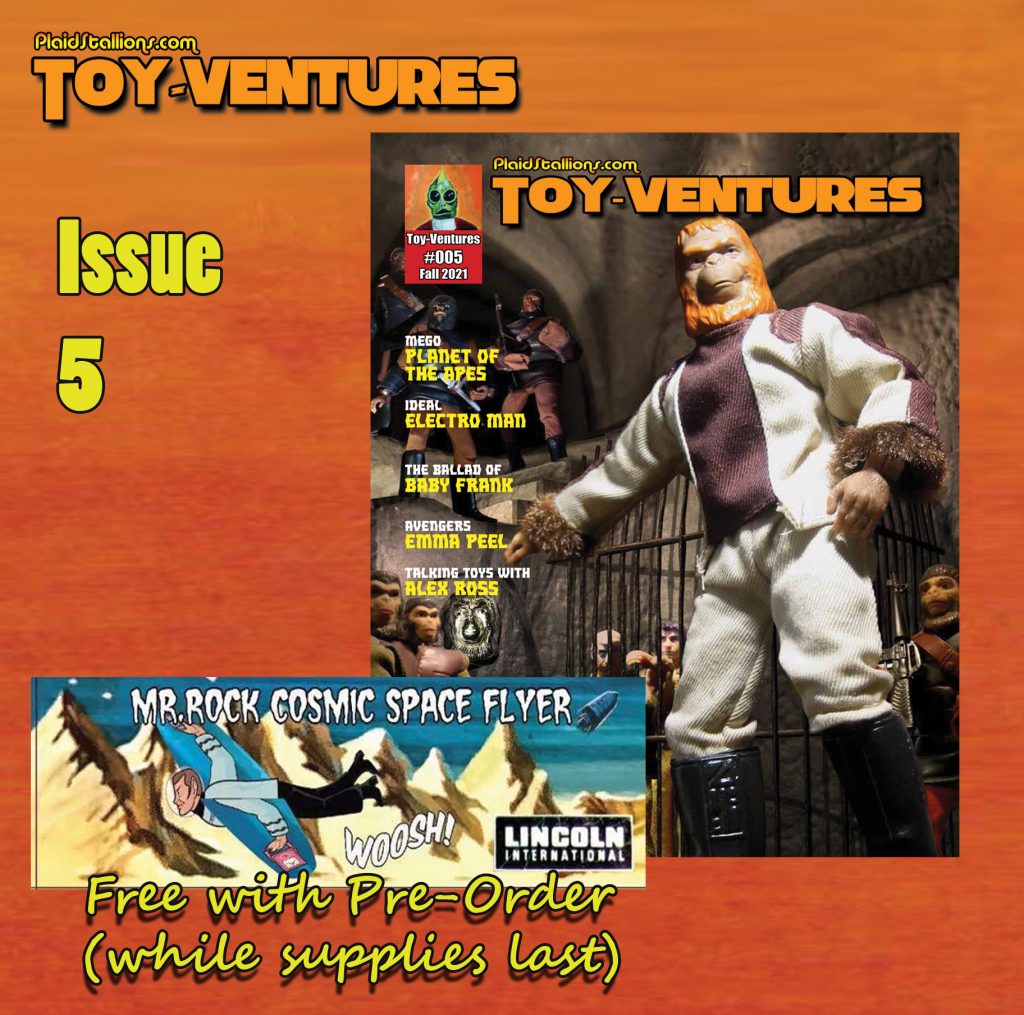 FACEBOOK GROUPS FROM PLAIDSTALLIONS

Pod Stallions is one of the most fun groups on Facebook. Toys, Comics, Movies, TV, it's all up for grabs and remember, you keep the glass!

Mego Knock Off Headquarters– The leading group discussing 70s Dime store knock-offs of Mego action figures, we talk vintage toys and not others. We know the difference between Astro Apes and Action Apeman! It's a really fun group where we talk about Lincoln International, AHI, Tomland, Bogi, Demo Man, Mortoy, and other generic greats.