5 Awesome Things on eBay this week
5 awesome things on eBay this week, come window shop with me.
EBAY LINK Black Hole Soap– I featured Black Hole soap on eBay previously but I've never noticed the Cygnus version of this before.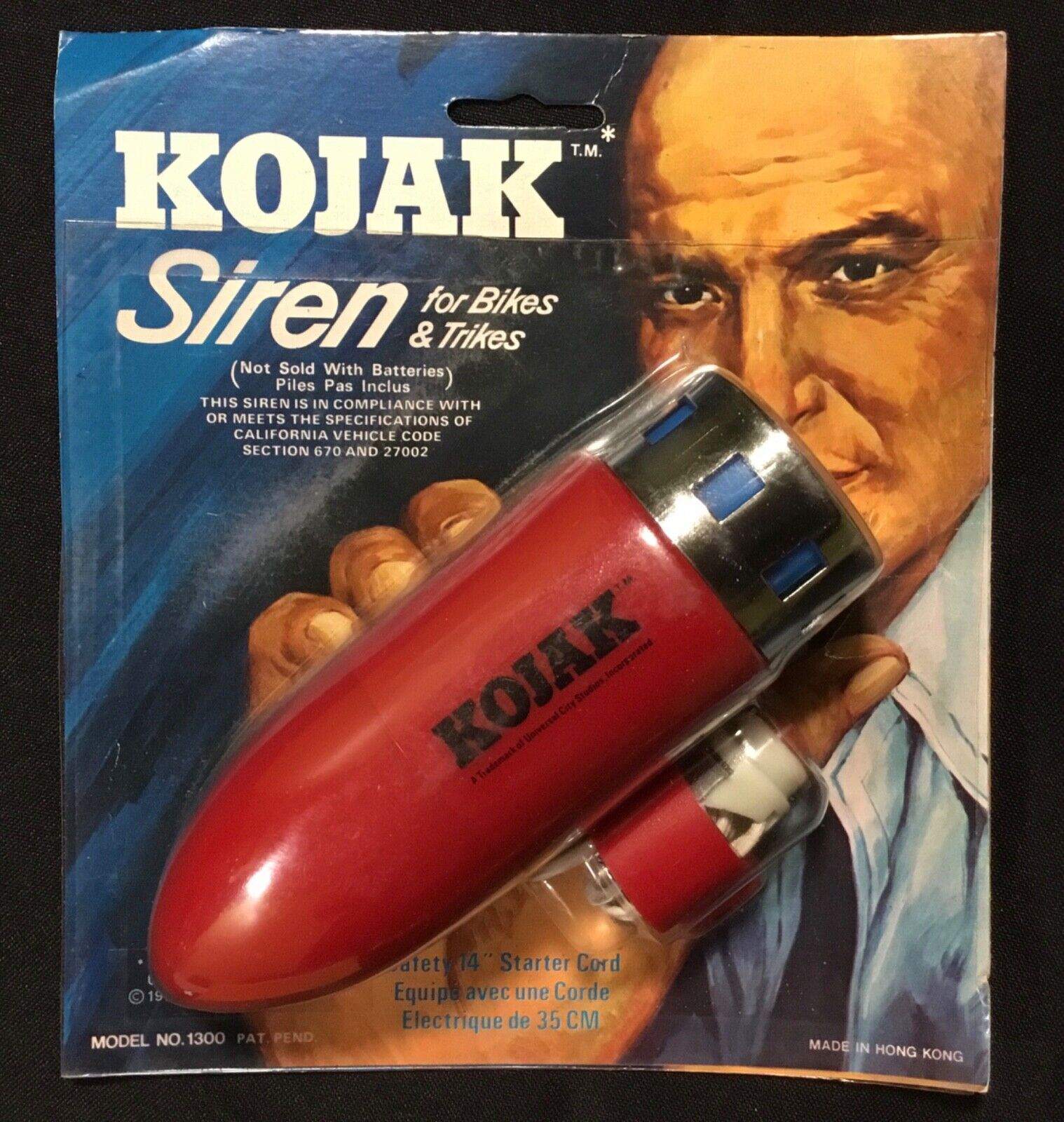 EBAY LINK Kojak Bike Siren– It is my goal on 5 awesome things on eBay to feature every weird bit of Kojak merchandise ever. I was a kid in the 1970s and yes, we knew who Kojak was but we never once, all said "Let's play Kojak!". We played SWAT, Emergency, and even CHiPs (I always ended up Sarge, boo!) but I cannot remember any kid on my cul-de-sac ever saying "who loves you, baby?"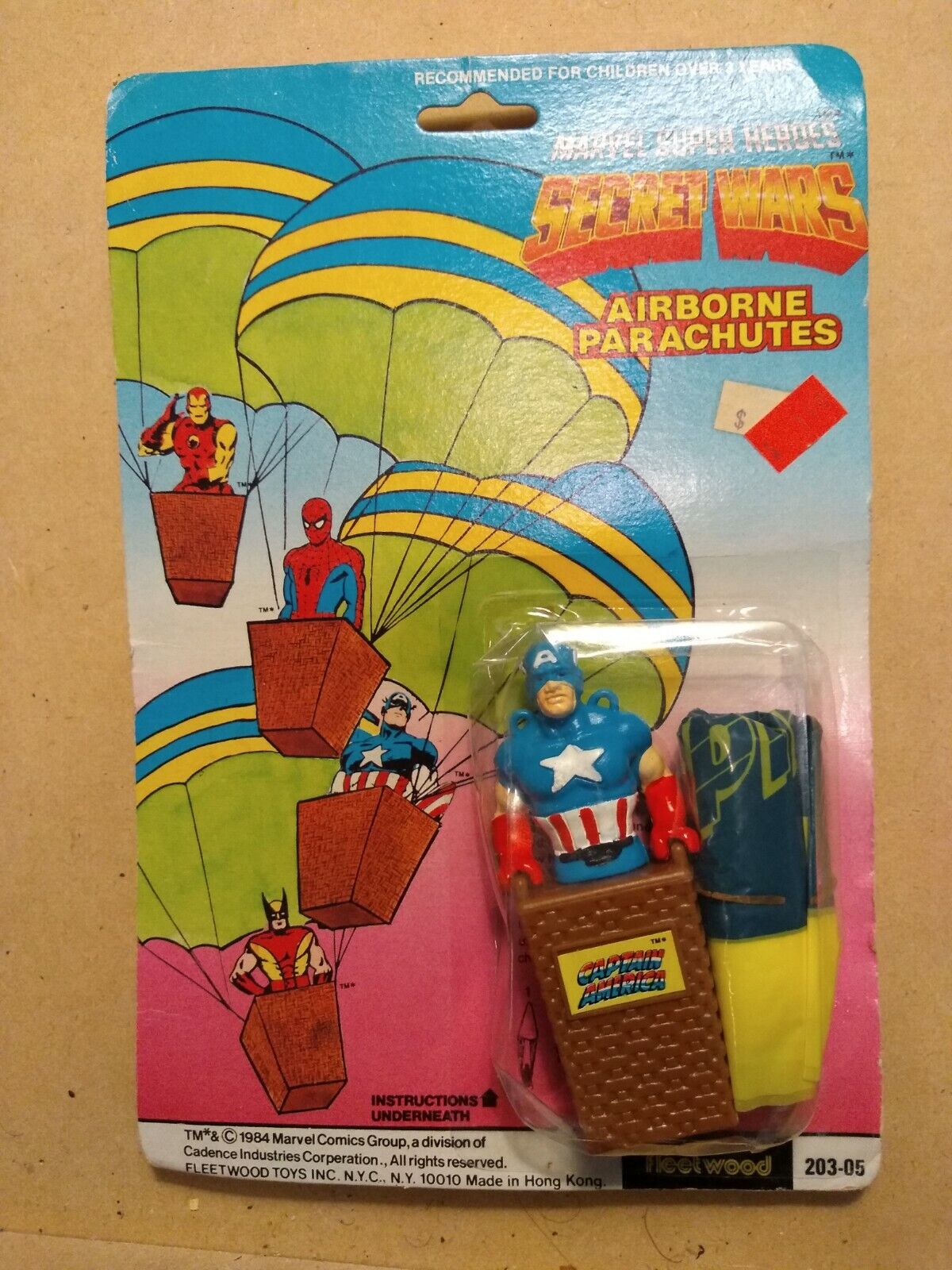 EBAY LINK Secret Wars Captain America Airborn Parachutes by Fleetwood- These seem like the 80s version of the Azrak Hamway parachute figures I obsess about but I can't abide that basket, it's like Cap has gone for a balloon ride, I imagine he's got a nice bottle of Reisling and some brie in there too.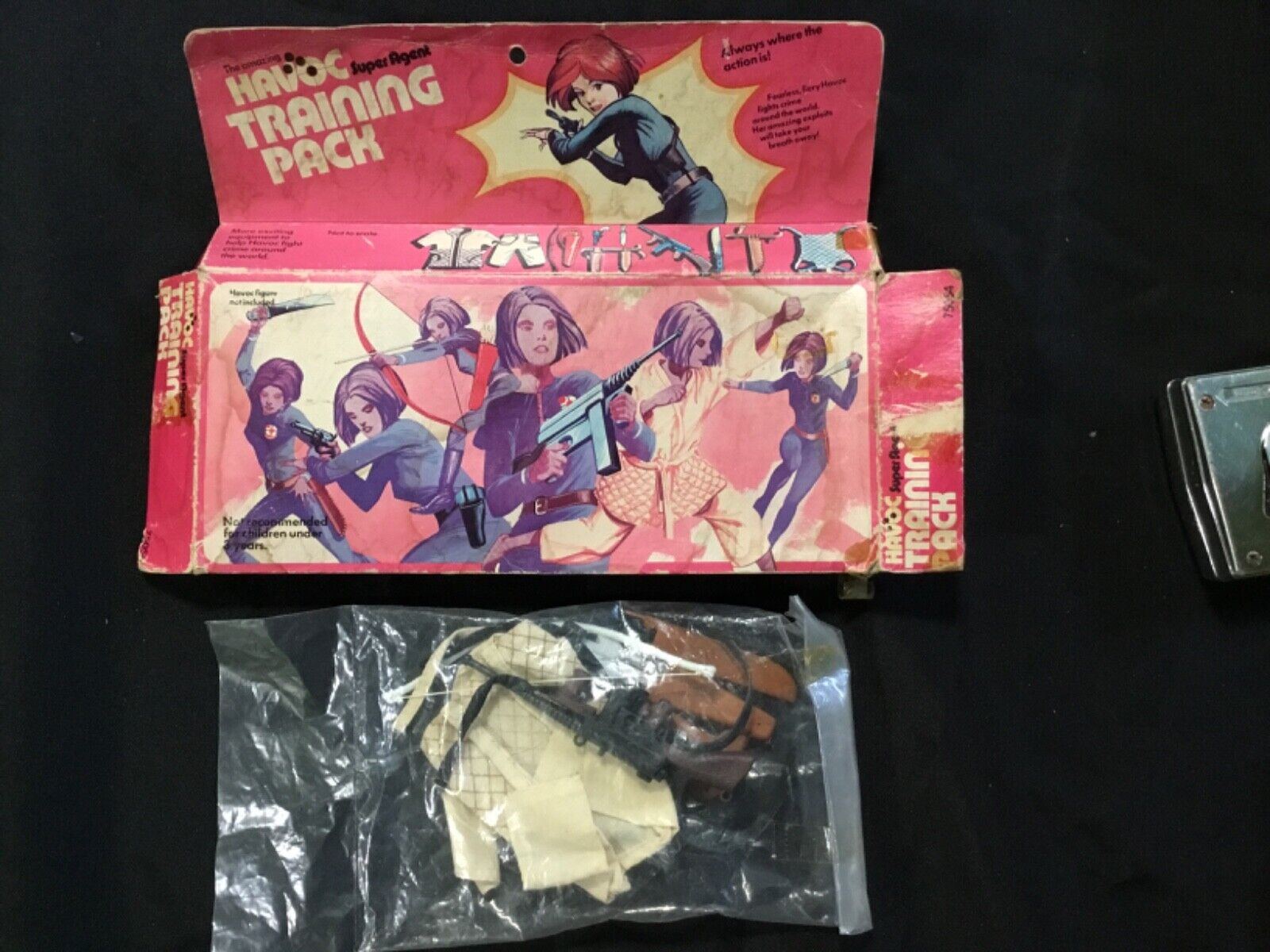 Havoc Super Agent Doll Training Pack Weapons Set- HAVOC is this amazing UK 70s toyline that is basically fashion dolls that are butt-kicking spies, it's really ahead of it's time. The dolls are a little too stylized for my liking but the art on these boxes is wonderful, EBAY LINKseller also has another adventure kit up for grabs. I really need to do a feature in Toy-Ventures on these soon.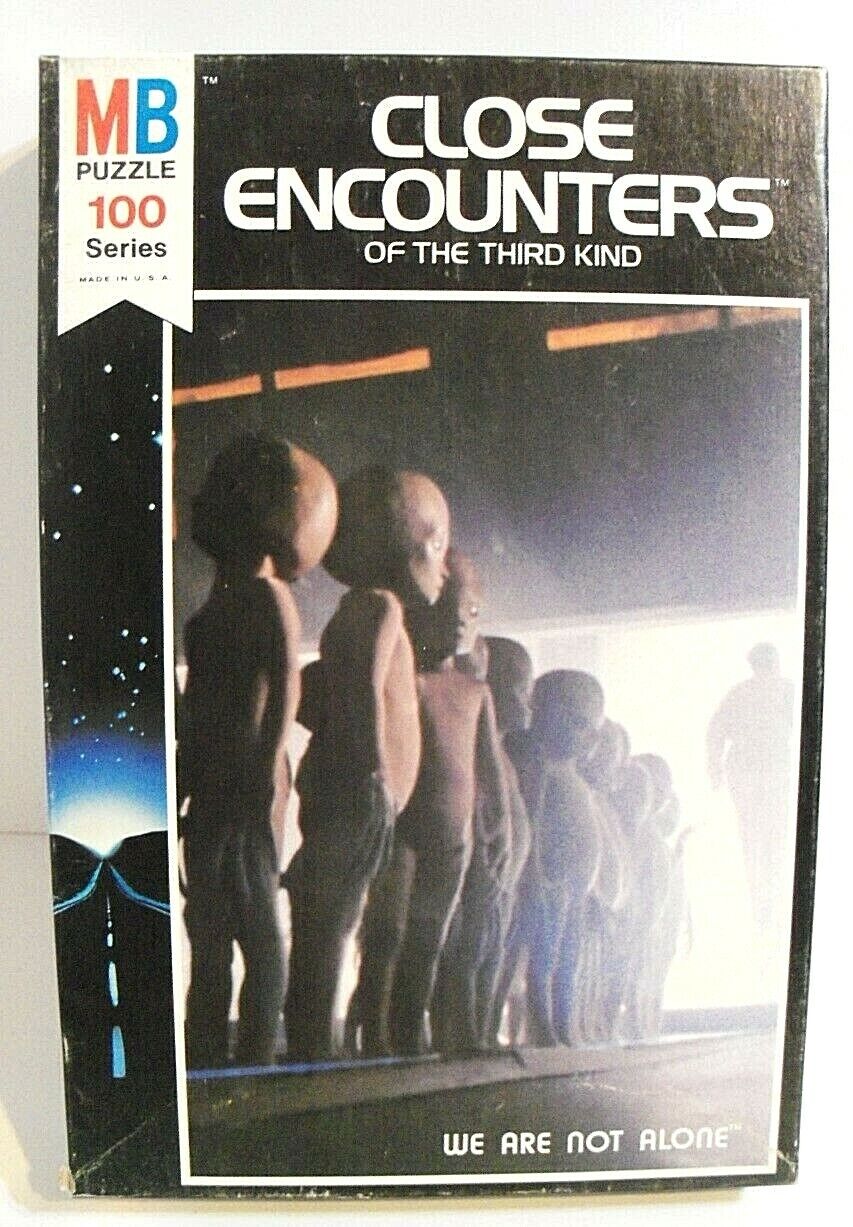 EBAY LINK Close Encounters of the 3rd Kind Puzzle– My friend Dave sent me this with the note "Don't you want a puzzle of naked space children?" and yeah, this is probably one of the reasons that Star Wars merch sold better.
Previous Installments of five awesome things on eBay here.
If you like vintage toys from the 60s to the 80s, please check out our publication,  Toy-Ventures magazine. Issue 4 is shipping this month and it's loaded with cool toys and information.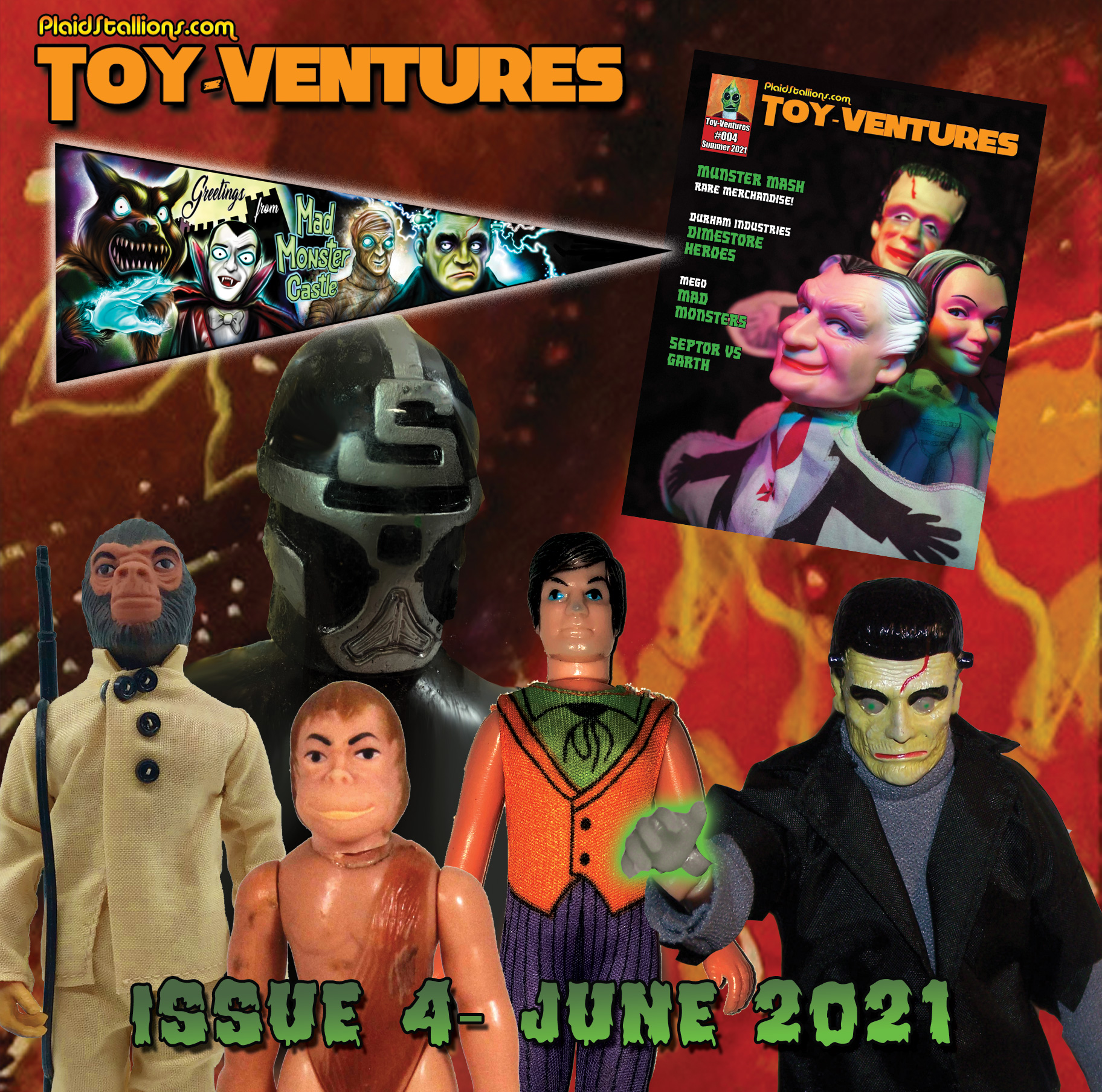 FACEBOOK GROUPS FROM PLAIDSTALLIONS

Pod Stallions is one of the most fun groups on Facebook. Join us for our all-day breakfast bar on Sundays and remember, you keep the glass!

Mego Knock Off Headquarters– The leading group discussing 70s dimestore goodness like Lincoln International, AHI, Tomland, Durham, you get the picture. Whether you like Mr. Rock or are more of an Astro Apes person, this is the group you need to be in.