Toy-Ventures Magazine is actively seeking submissions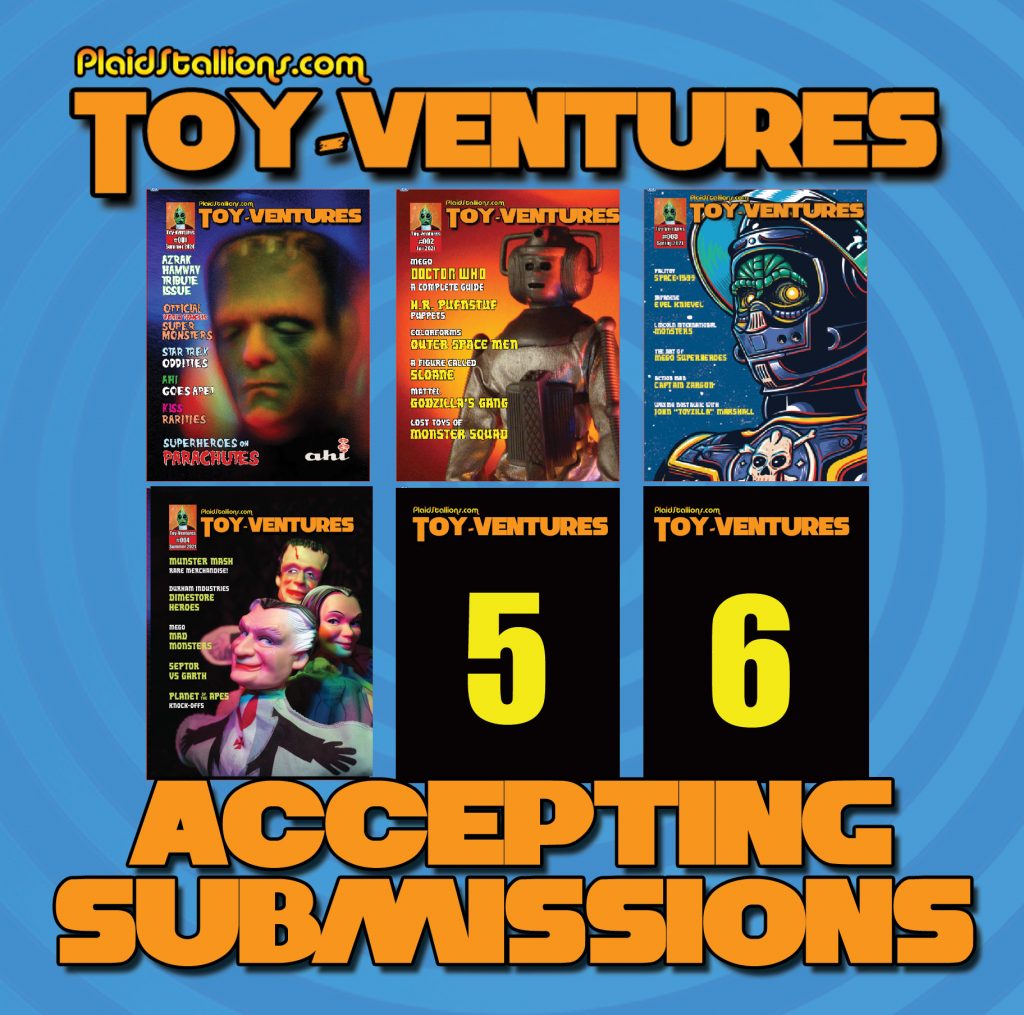 As we send issue 4 of Toy-Ventures magazine to the printers, this is a good time to mention that our door is always open to reader submissions.
Some of our best articles in the past four issues came from people sharing with us, it's always been the goal of this publication to seek out the people who know best, the fans,  because, heck, we don't know everything.
If you are passionate about a toy line from the 1960s to the 1980s and would like to share your knowledge, we'd be interested in hearing your pitch. Is your collection truly unique and worth sharing? Let us know.  Did you work on a classic toy line and would like to share your experiences? We'd love to hear from you. Do you own a prototype for a never-produced toy and want to share it? drop us a line. We can't guarantee a place but we'll open-mindedly consider all submissions and pitches.
We like deep dives into the stuff nobody talks about, the weird toy lines, the foreign items, the knock-offs just as much we love the officially licensed stuff. Our goal is to spread some love and shed a little light on our favourite playthings.
If you have article ideas, hit us up through our contact page. Prefer is you use "Article Idea" in the subject line if possible.
Thanks for reading!
BrAiN
 Toy-Ventures magazine Issue 4 is shipping this month to pre-order customers and it's loaded with cool toys and information. Issue 4 is set to launch next week and it's our best yet, we just keep climbing with this and I hope you'll support it.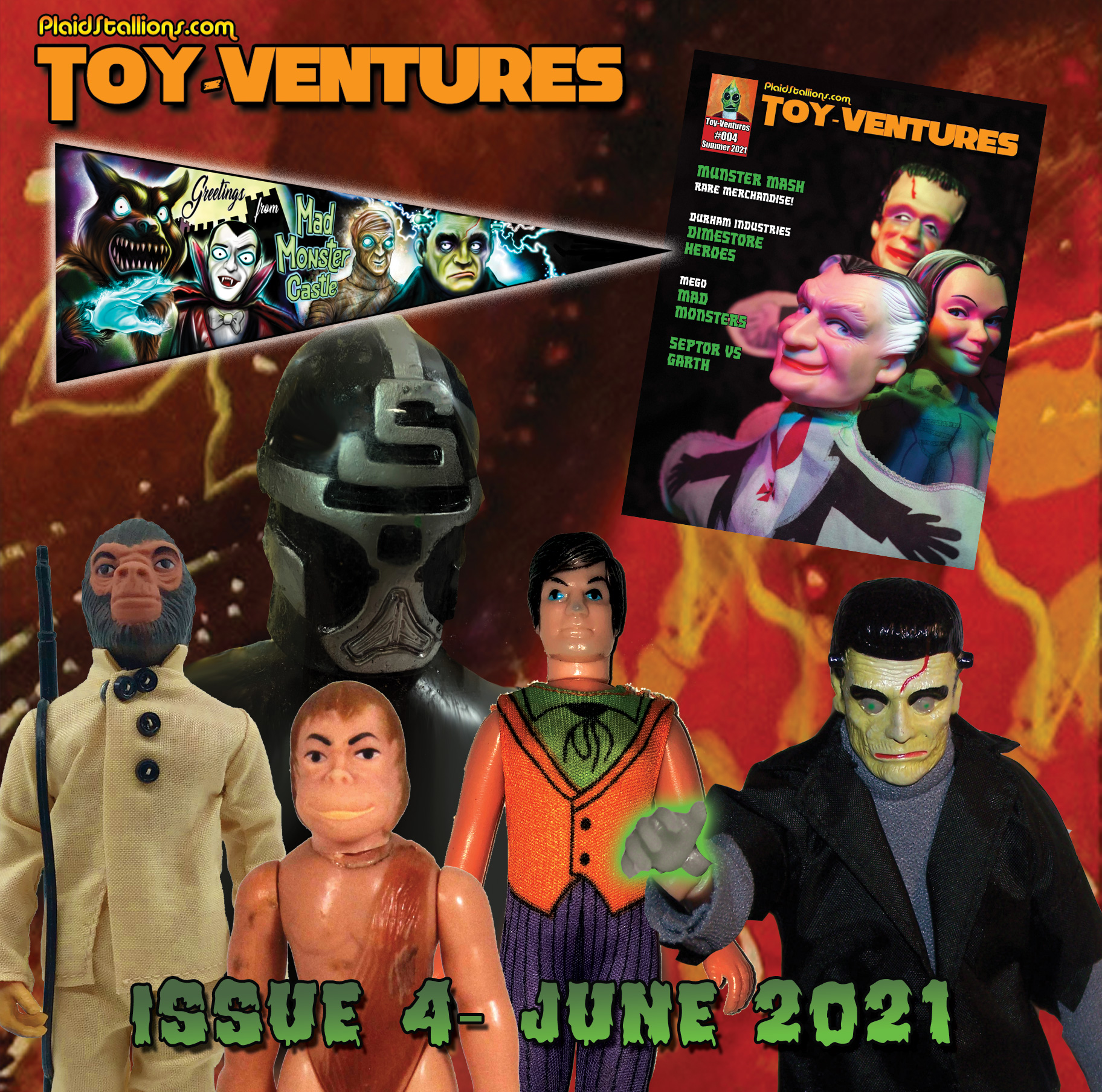 FACEBOOK GROUPS FROM PLAIDSTALLIONS

Pod Stallions is one of the most fun groups on Facebook. Join us for our all-day breakfast bar on Sundays and remember, you keep the glass!

Mego Knock Off Headquarters– The leading group discussing 70s dimestore goodness like Lincoln International, AHI, Tomland, Durham, you get the picture. Whether you like Mr. Rock or are more of an Astro Apes person, this is the group you need to be in. Just toy talk, no BS.