5 Awesome Things on eBay this week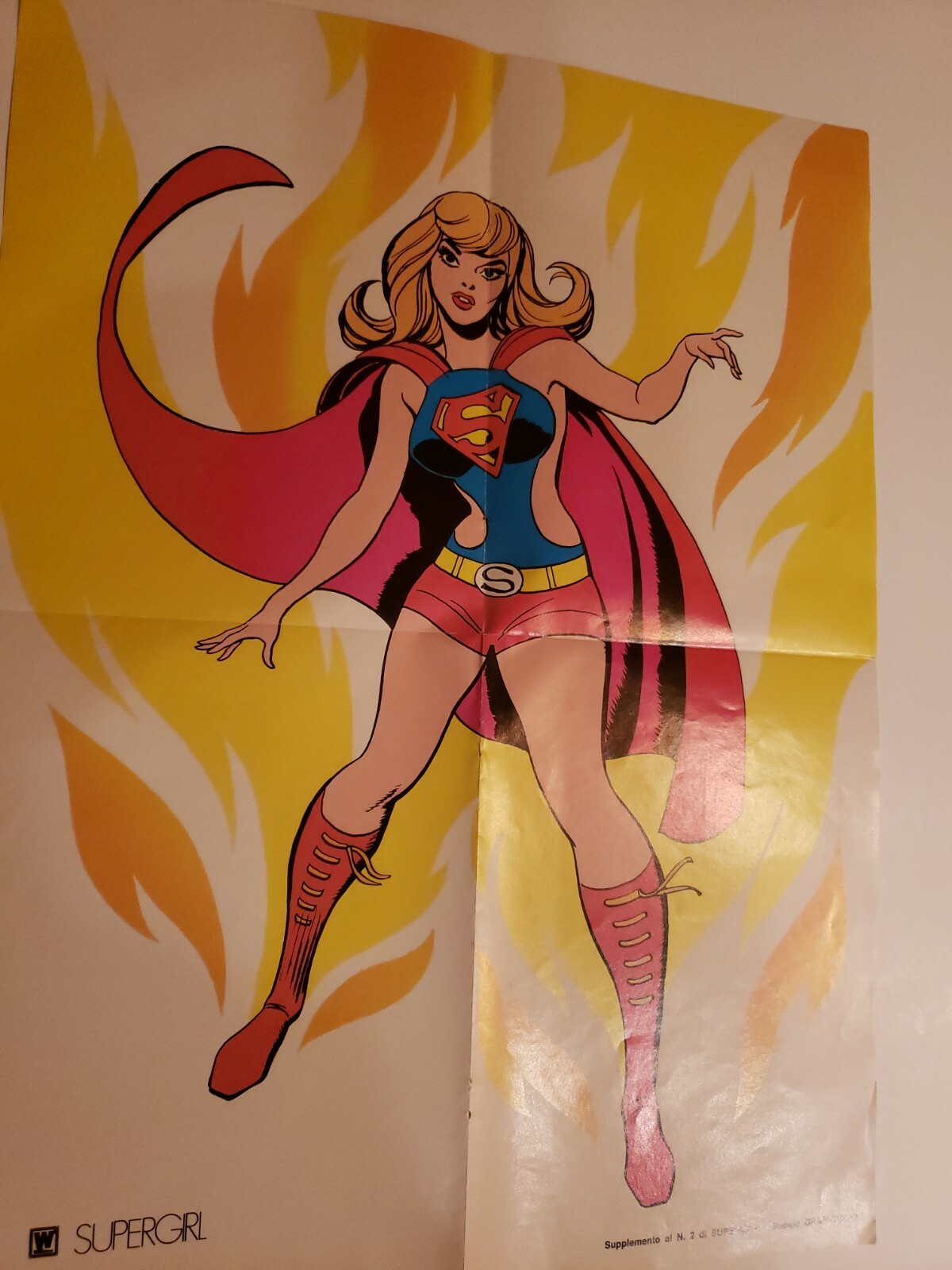 70s Supergirl Poster- I have no idea where this originates from although it is definitely from a Spanish speaking country but I'm very smitten with it's gorgeous design and take on Superman's cousin. 
Durham Gunslingers Wild Bill Hickock– Durham Industries made some crazy action figures in the 1970s and these were the staple of stores like Woolworth or Ben Franklin.  A lot of them had an action feature (which would become more popular in the 1980s) and well, they're weird looking and I think they're awesome.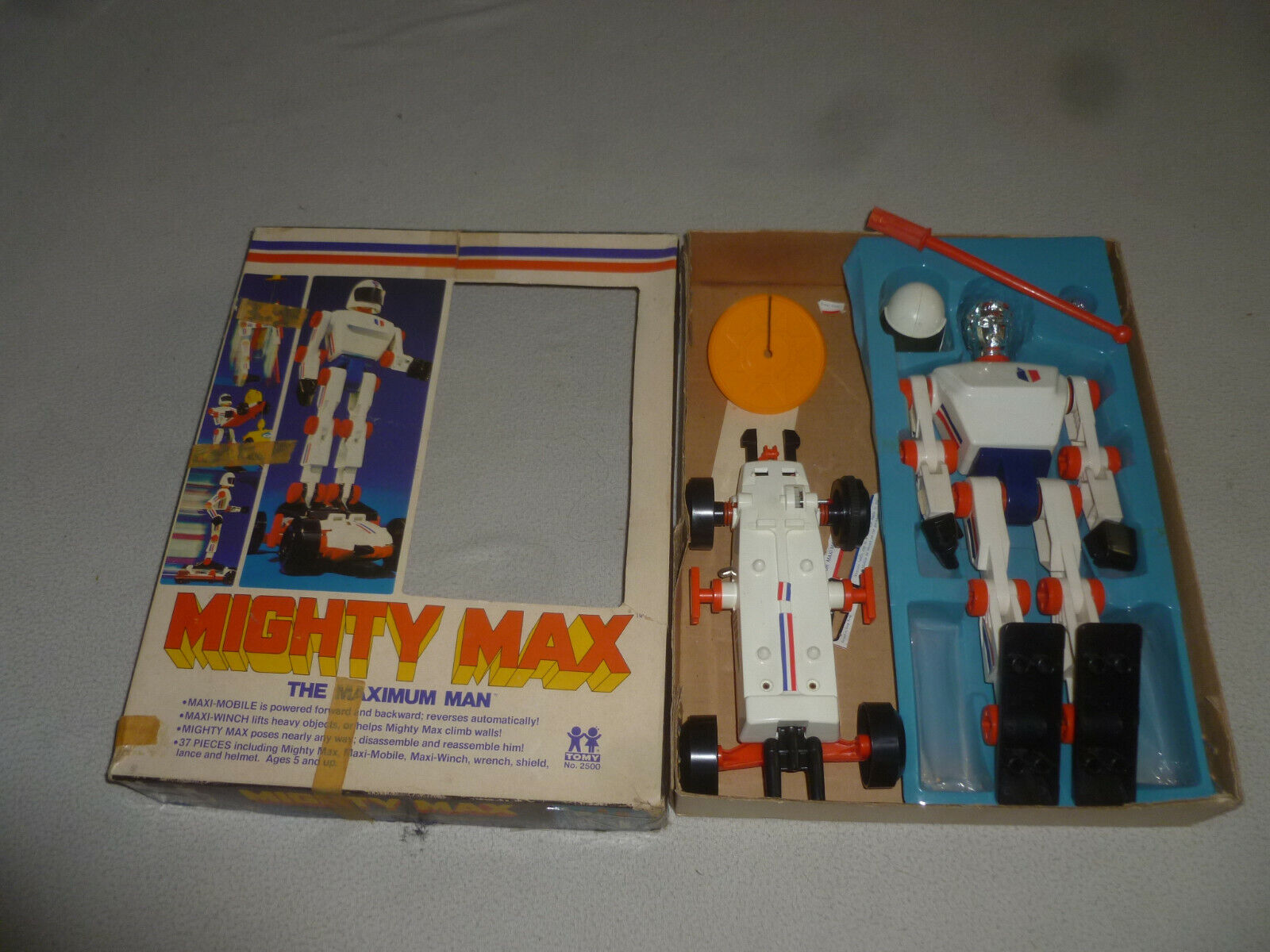 TOMY MIGHT MAX- THE MAXIMUM MAN: Tomy released this guy in 1977 and well, everybody now thinks he was a Micronaut of some sort of another. Mighty Max didn't become a household word, in fact a lot of people write me trying to remember his name, that's a shame, Max is kinda badass.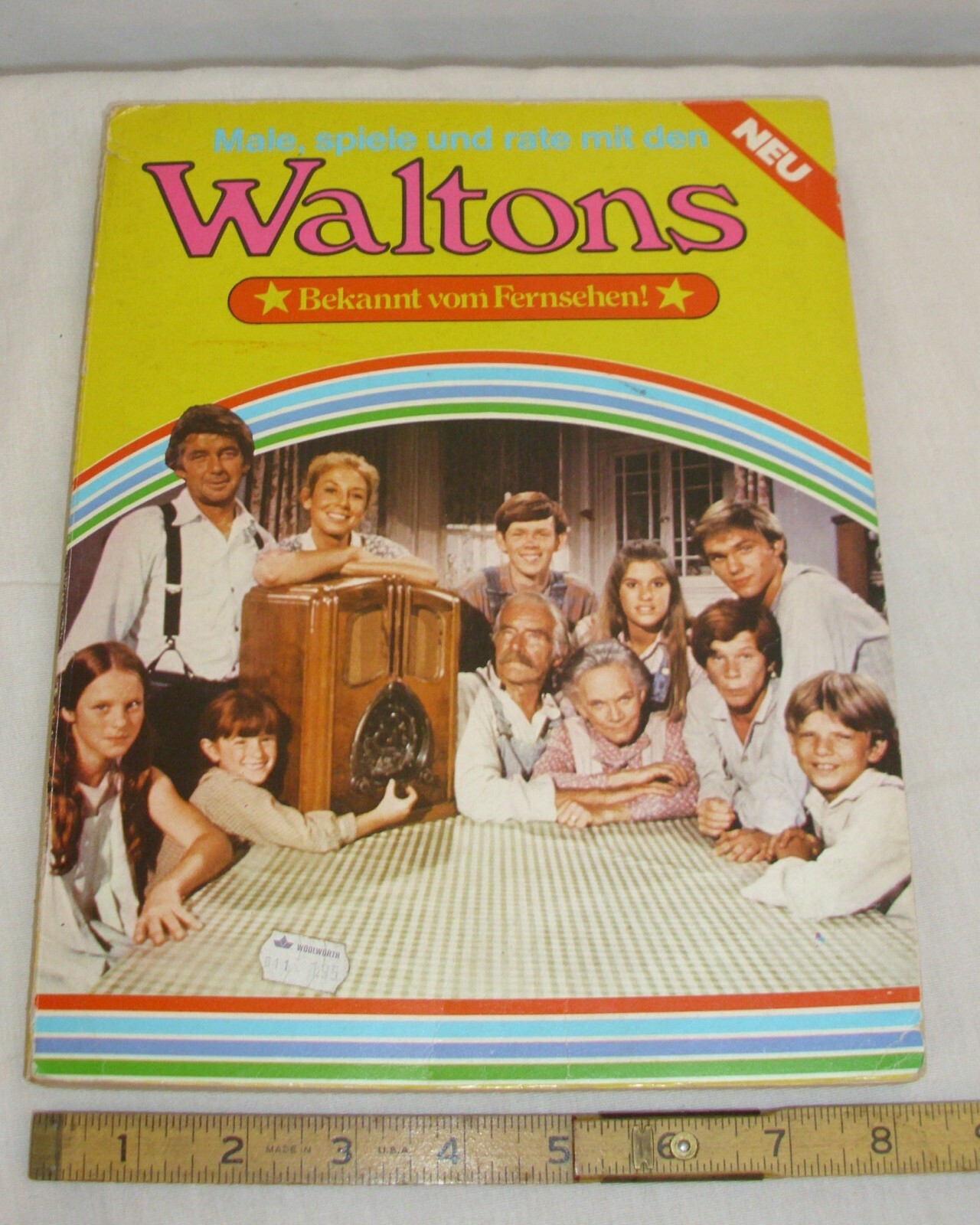 The Waltons Coloring Book– Warning this is in German (the show was big there) so you won't be able to follow the complicated plot.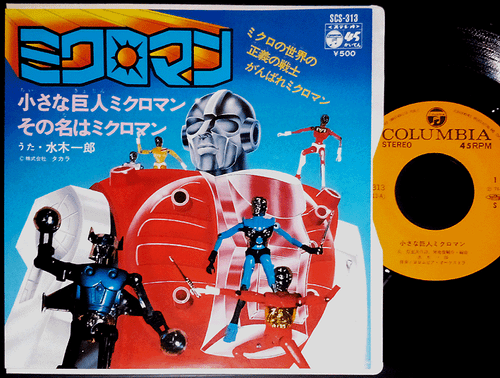 Microman record- Ok, I admit, I was just mashing words together to see what would happen and yeah, they released a Microman soundtrack record. I need this in my life now.
PlaidStallions Toy-Ventures Magazine #2 is now available and it's been called "not only an entertaining read, but it's also an impeccable work of reference" by PopCult.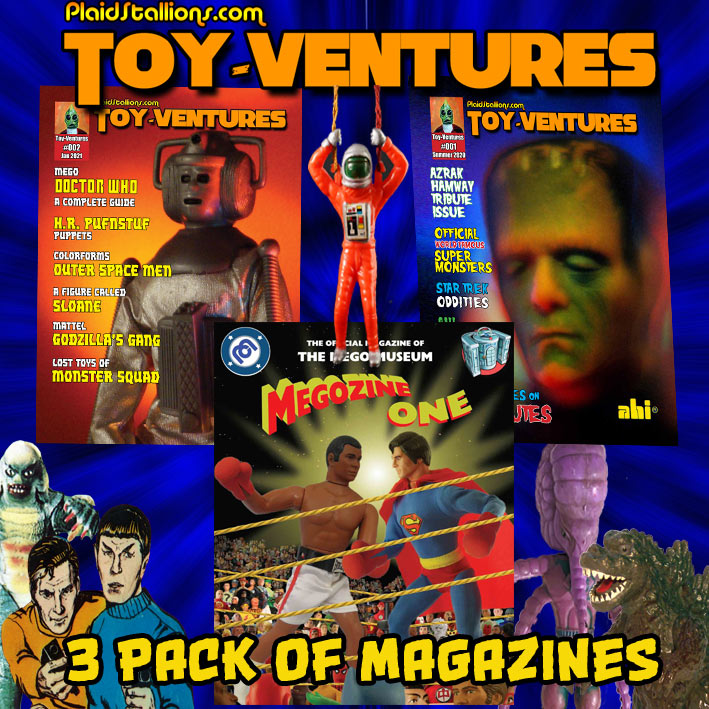 FACEBOOK GROUPS FROM PLAIDSTALLIONS


Pod Stallions is one of the most fun groups on Facebook.

Mego Knock Off Headquarters– The leading group discussing 70s dimestore goodness, we talk vintage toys, not others!