5 Awesome Things on eBay this Week
5 Awesome Things on eBay this week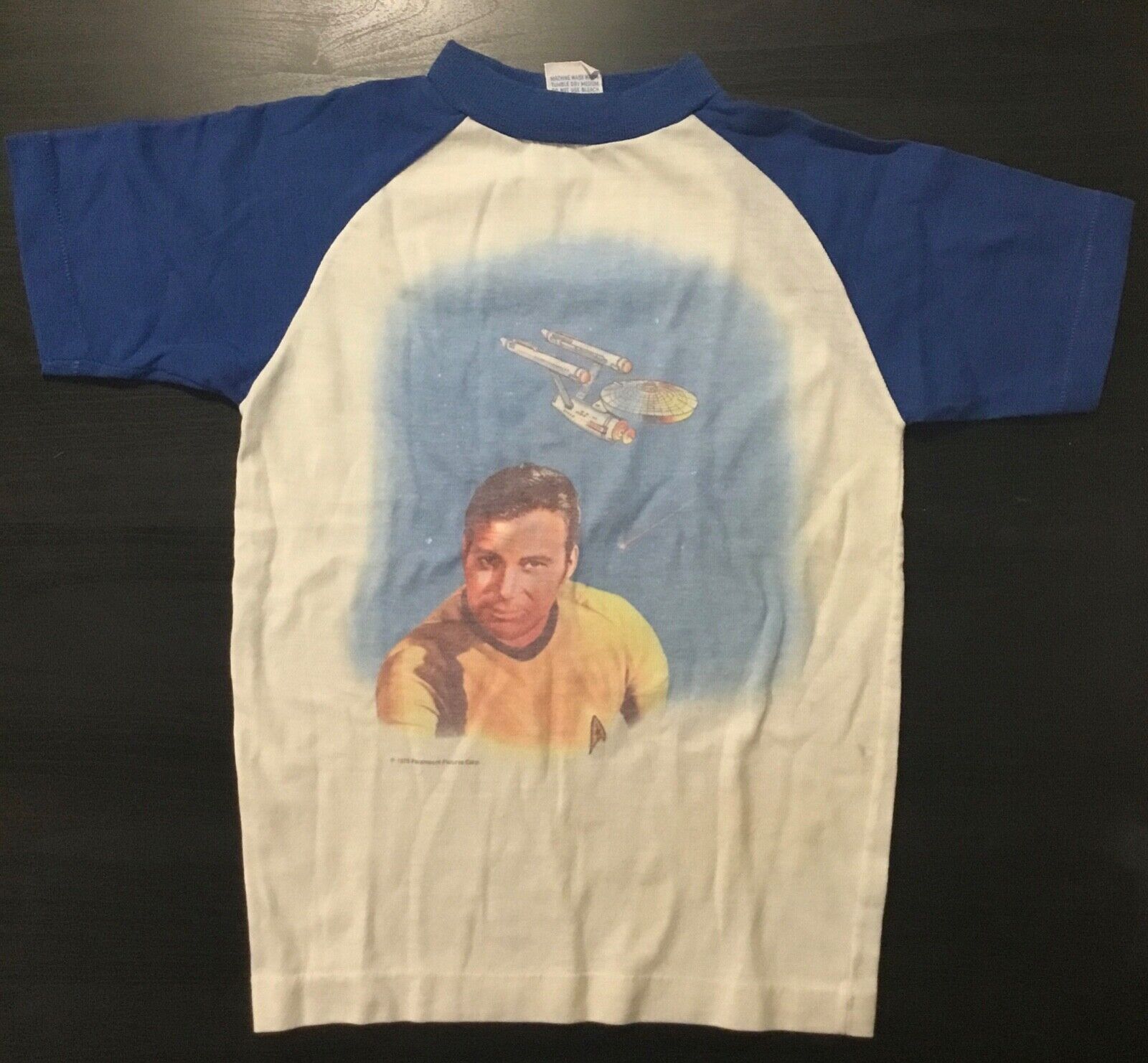 Donmoor Captain Kirk Pajamas (eBay Link) I know I drone on and on about the Star Trek clothing produced by Donmoor but I don't care, it's awesome and I wish I had this stuff as a kid. No boogie man would screw with a kid wearing that smug Shat on his chest, he looks like he's just about to sing!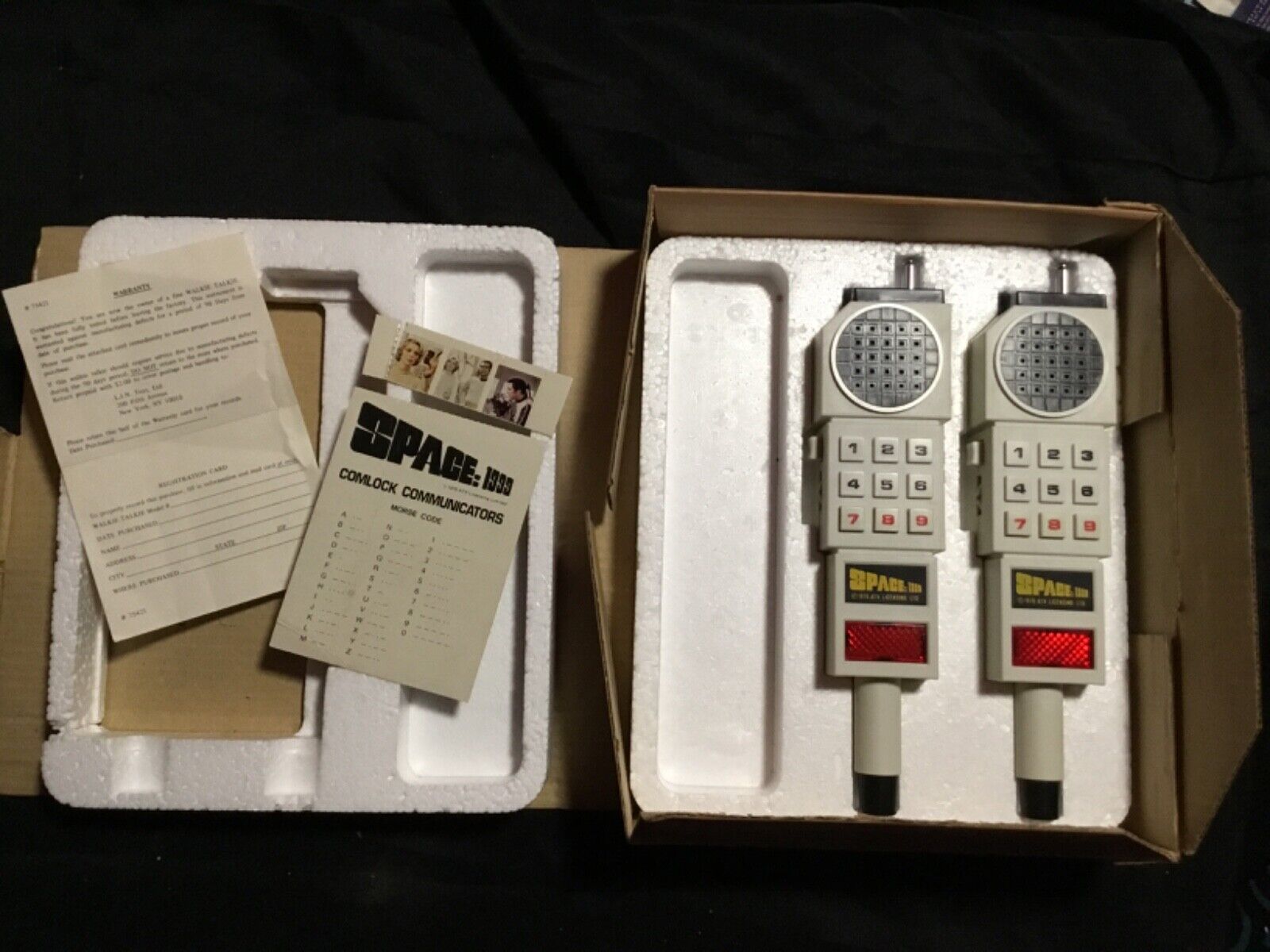 LJN Space:1999 Commlinks (eBay Link) These portable walkie-talkies by LJN were actually rather well done for the time. The viewscreen included cardboard black and white photos so you can facetime with Commander Koenig. I remember buying a set of these in 1987 from a collector, she said to me "Can you imagine people wearing a phone on their belt like that? Stupid?". I really wanted to find her number in the late 1990s.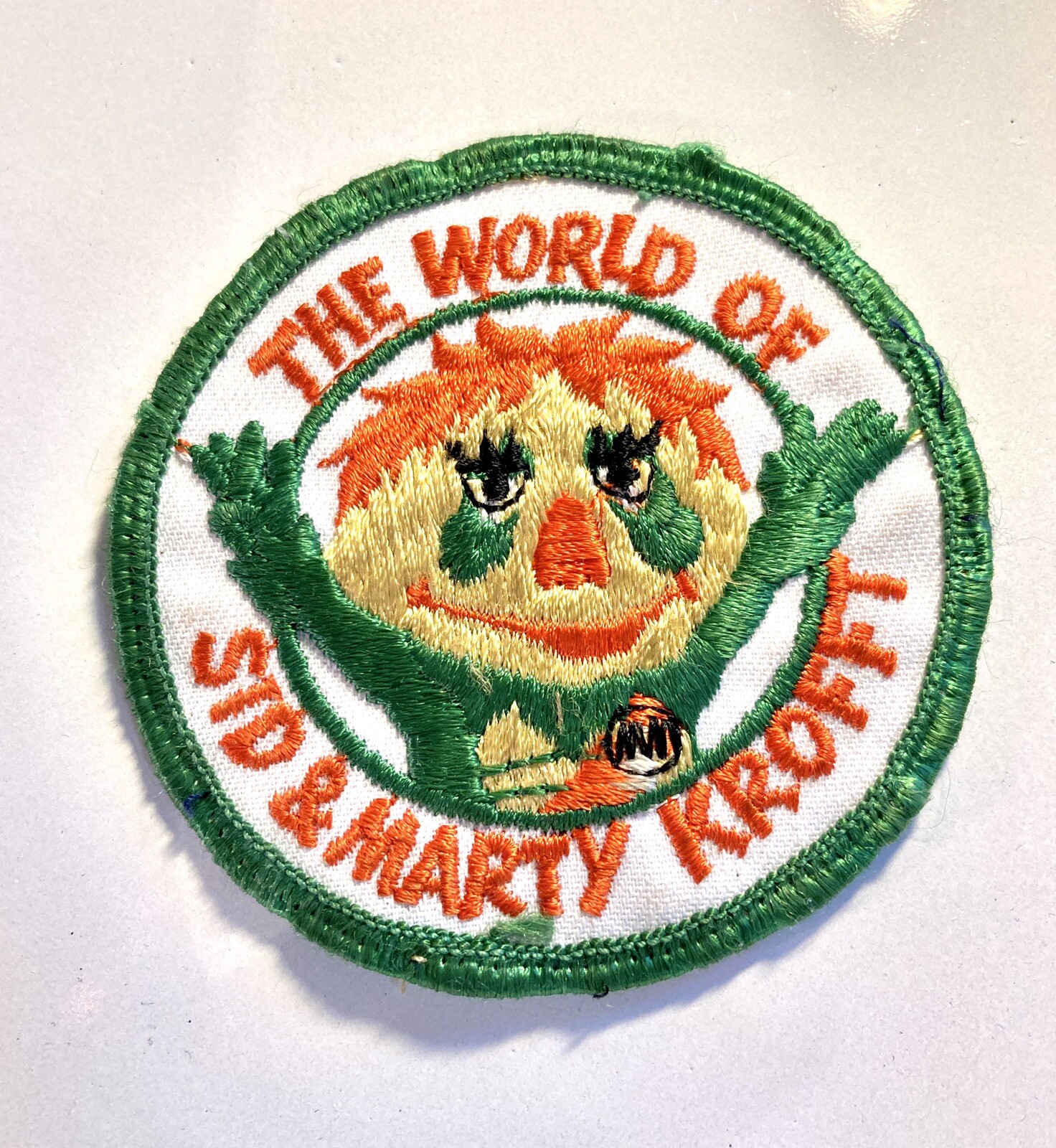 World of Sid and Marty Krofft theme park badge (eBay Link)- So sometime in the mid-seventies, Sid and Marty Krofft got their own indoor amusement park in Atlanta Georgia. You can actually see a little of it in the opening credits to the Krofft Super Show. Honestly, I would have given my college fund to go there as a kid and I just realized, my family was in Atlanta in 1977, Aghhhhh! Anyway, this patch is one of the few souvenirs I've ever seen. I'm praying there is a Sleestak one.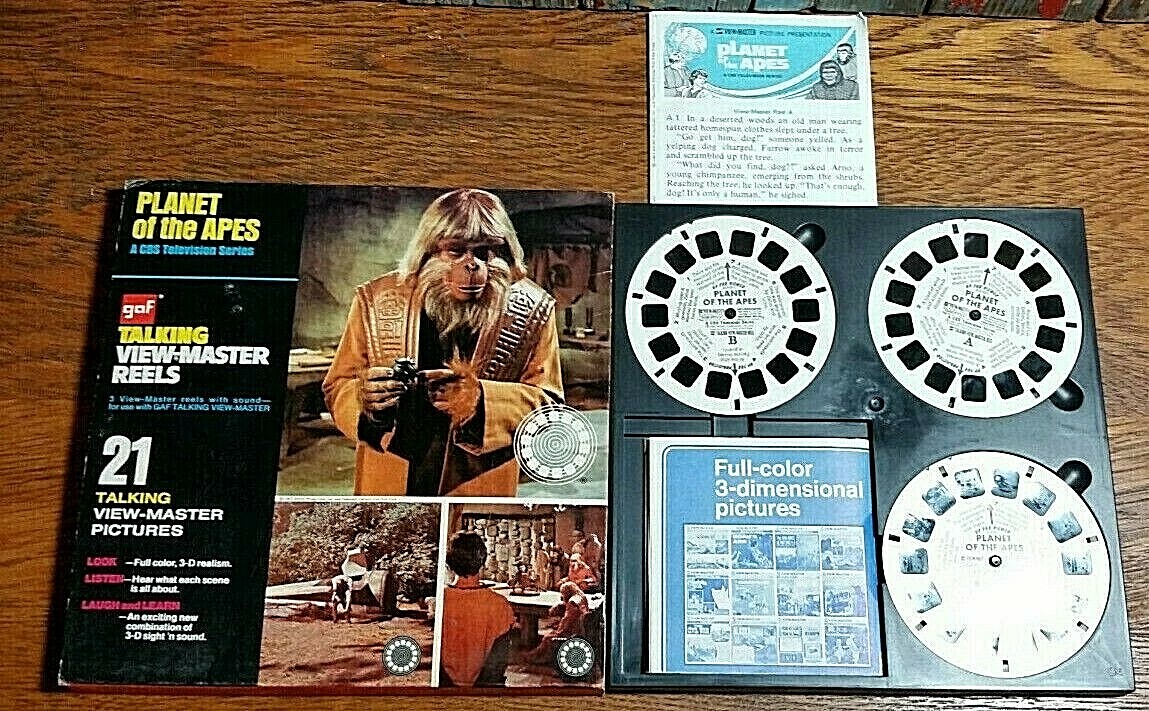 Planet of the Apes Talking Viewmasters (eBay Link)- Confession time, I have never experienced talking view masters. My cousin had them but she didn't have any batteries and she didn't have any cool sets anyway. I think the coolest thing she owned was Caspar. I want this set badly.
Rocky Bubble Fun (eBay Link)- These toys didn't sell well because the scene where Rocky blew bubbles at Apollo Creed's funeral was deemed "Nonsensical" and "Insensitive" by the stuck-up test audiences.

We've got a new book coming! Knock-Offs Totally Unauthorized Action Figures is our follow-up to Rack Toys, click here for more info.
Our book Rack Toys, Cheap, Crazed Playthings is now available again! Order through our Affiliate Link
Order Rack Toys 2.0 Here through out Affiliate Link►https://amzn.to/3Bkm9z1
Toy-Ventures Magazine is our newest creation, an old-school print magazine about vintage toys! Professionally laid out and written, each issue is brimming with obscure and rare toys from companies such as Mego, Kenner, Remco, AHI, and much more. Monsters, Superheroes, Adventurers, Knock Offs, Apes, and so much more, it's in Toy-Ventures.
Toy-Ventures Issue 5 is available now:
Ebay: https://ebay.us/XSS1X7
Plaid Stallions Store: https://plaidstallions.com/reboot/shop/
Amazon Affilitate Link:https://amzn.to/3d9Q0AS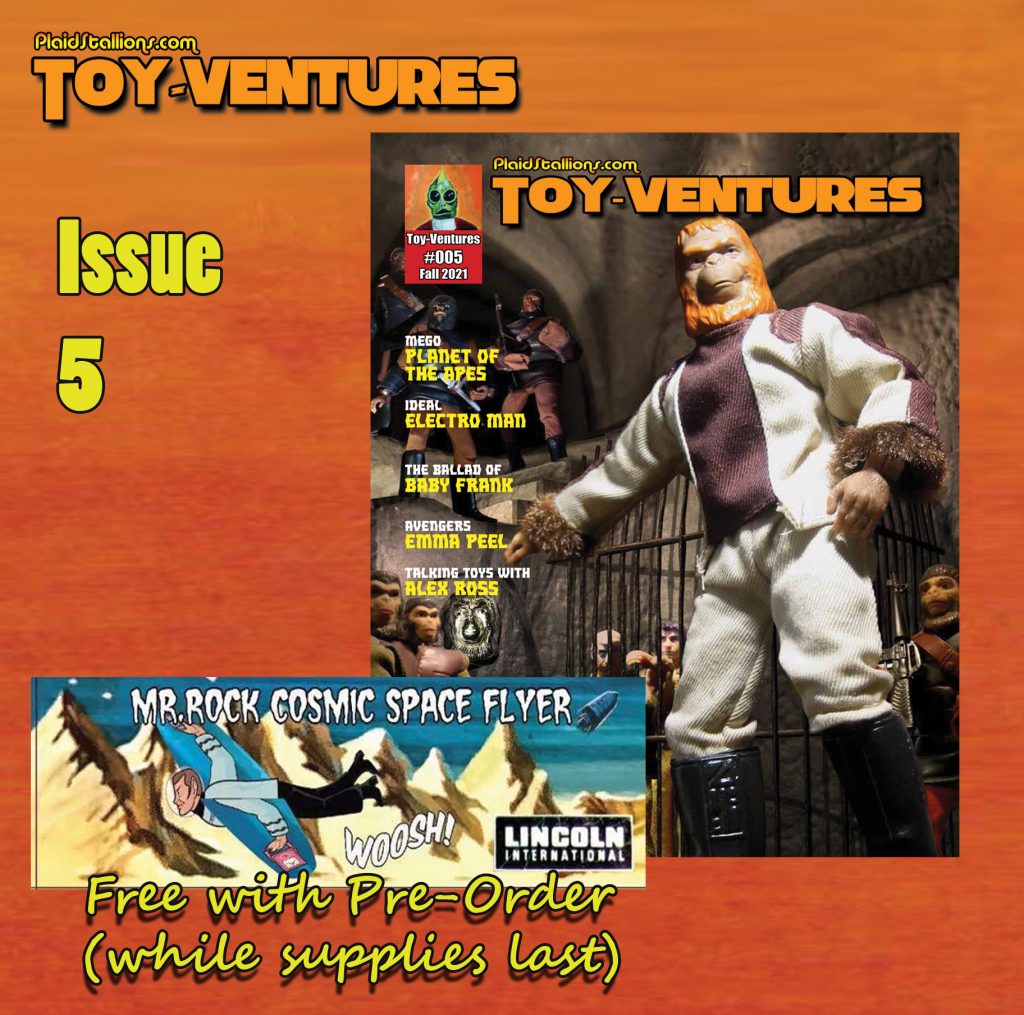 FACEBOOK GROUPS FROM PLAIDSTALLIONS

Pod Stallions is one of the most fun groups on Facebook. Toys, Comics, Movies, TV, it's all up for grabs and remember, you keep the glass!

Mego Knock Off Headquarters– The leading group discussing 70s Dime store knock-offs of Mego action figures, we talk vintage toys and not others. We know the difference between Astro Apes and Action Apeman! It's a really fun group where we talk about Lincoln International, AHI, Tomland, Bogi, Demo Man, Mortoy, and other generic greats.
Get Toy-Ventures Issue 3 here with a comprehensive look at the Lincoln Monster line:
https://plaidstallions.com/reboot/shop/
Join Mego Knock Off Head Quarters Here;
https://www.facebook.com/groups/Megoknockoff
Order our book Rack Toys 2.0 Here through our Amazon Affiliate Link►https://amzn.to/3Bkm9z1
PS Store: https://plaidstallions.com/reboot/shop/
Follow PlaidStallions on Social Media:
Twitter ► https://bit.ly/2UzxQ5q
Facebook ► https://bit.ly/3mfY73R
Instagram ►https://bit.ly/3yZ3kAV
Website ► https://bit.ly/3yZ3kAV