5 Awesome Things on eBay this week
5 Awesome Things on eBay this week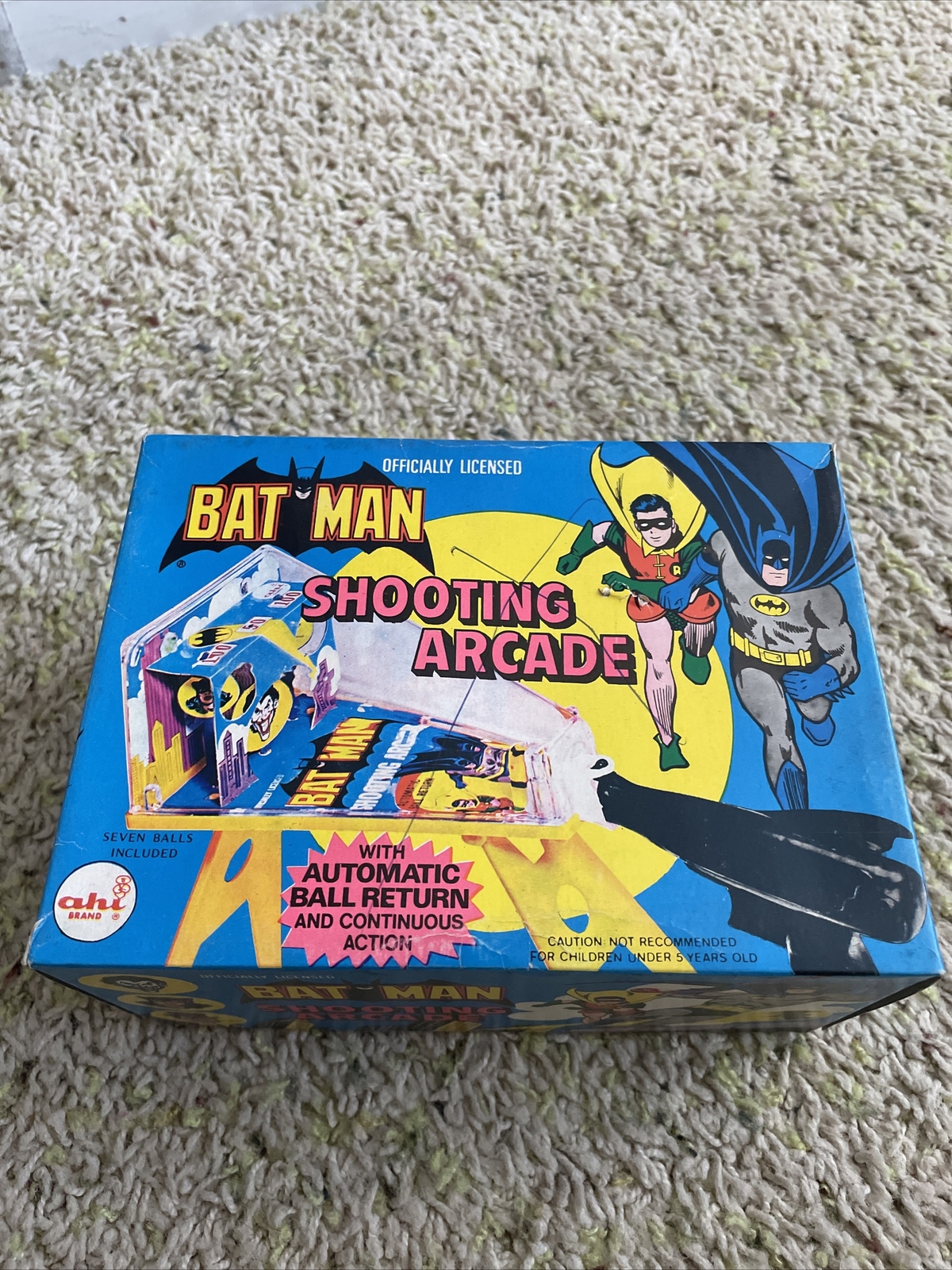 This toy makes sense because, as we all know, Batman loves shooting the Joker in the face.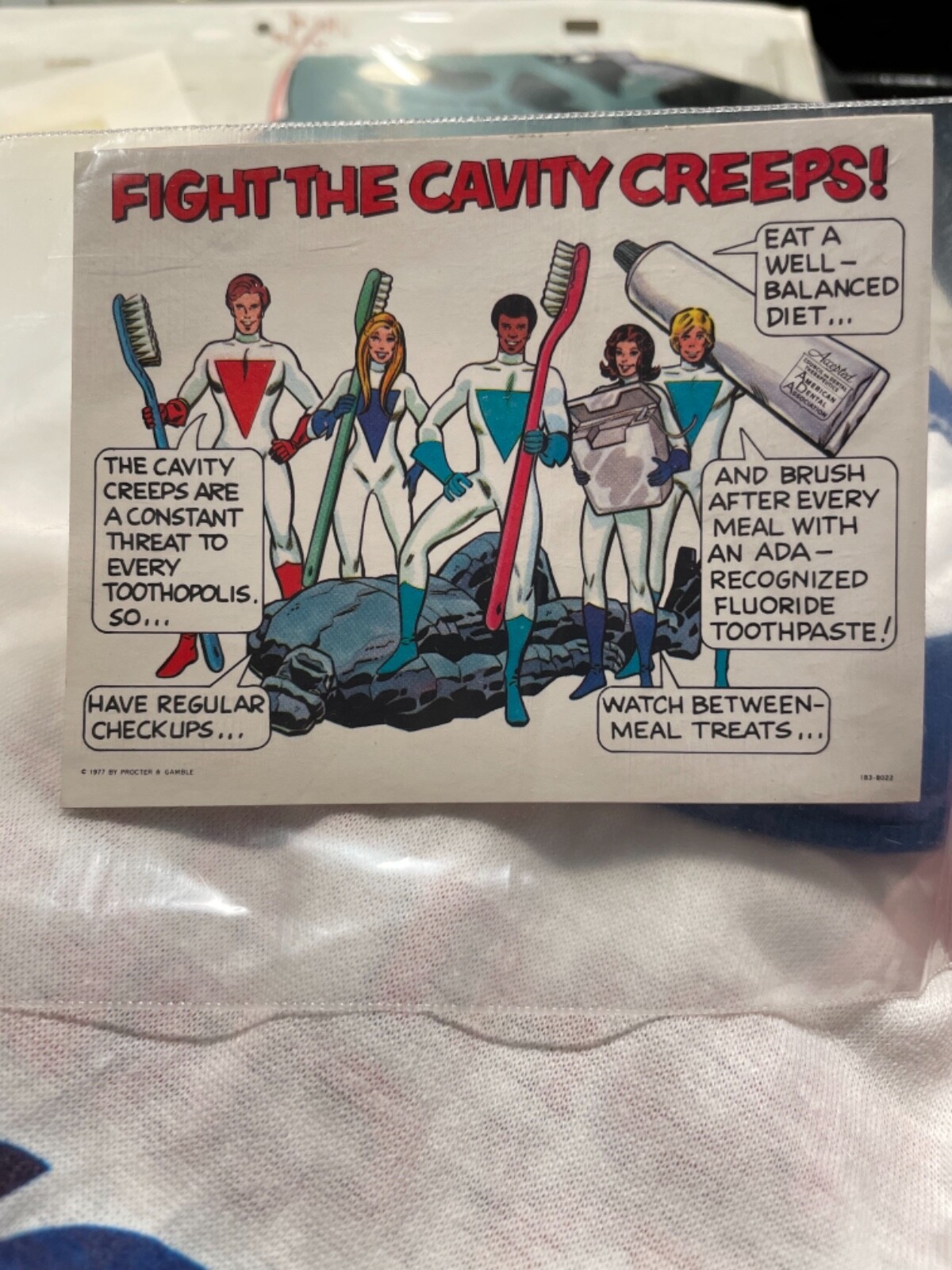 This stuff is incredible as those commercials were dynamite. I never knew they were all designed by Herb Trimpe. That's so cool.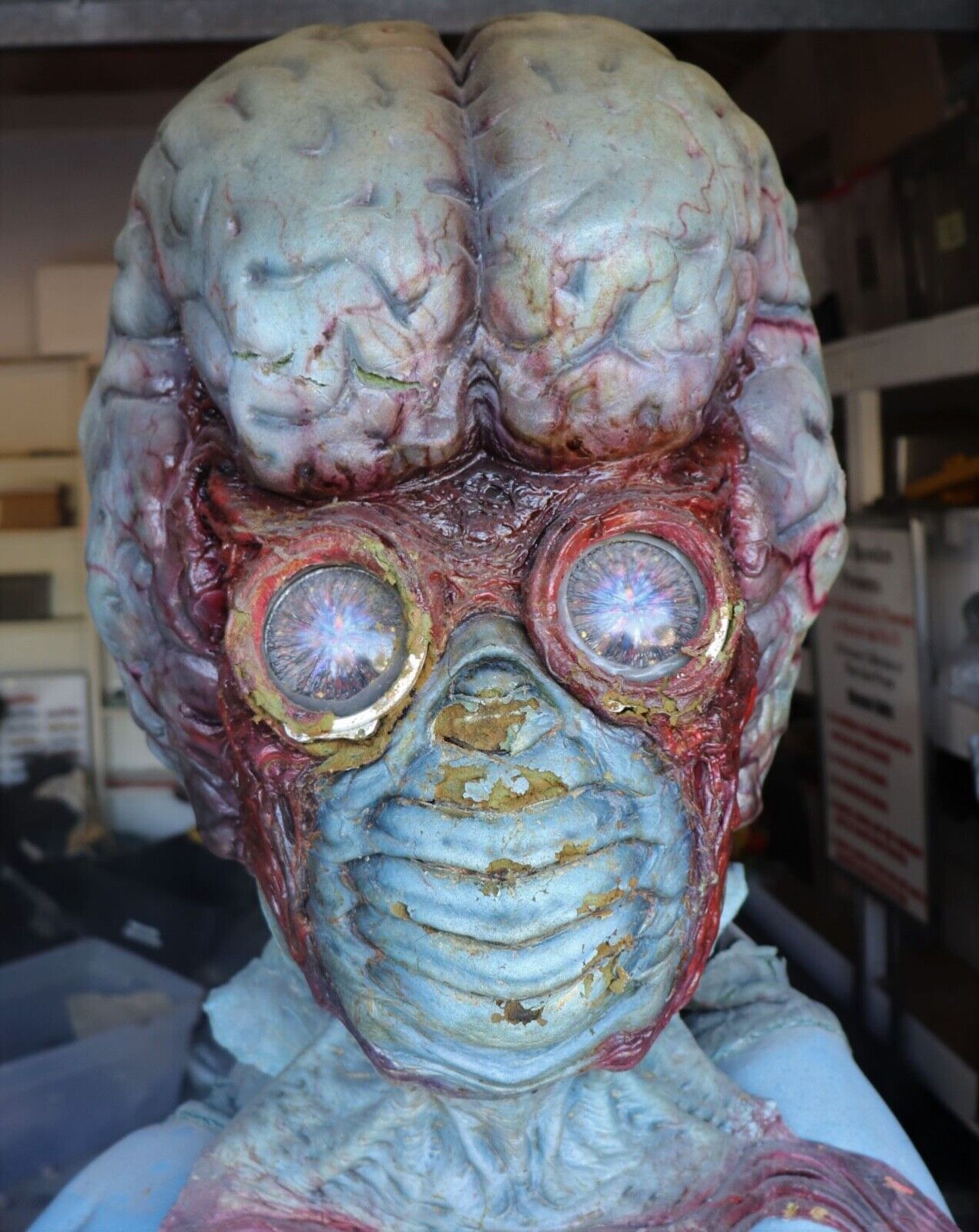 Now this wasn't in "This Island Earth" but "Looney Tunes Back in Action." The film recreated a lot of classic science fiction characters (because….Joe Dante), and while it's not the screen history you'd hope for, that likely makes it pretty affordable too.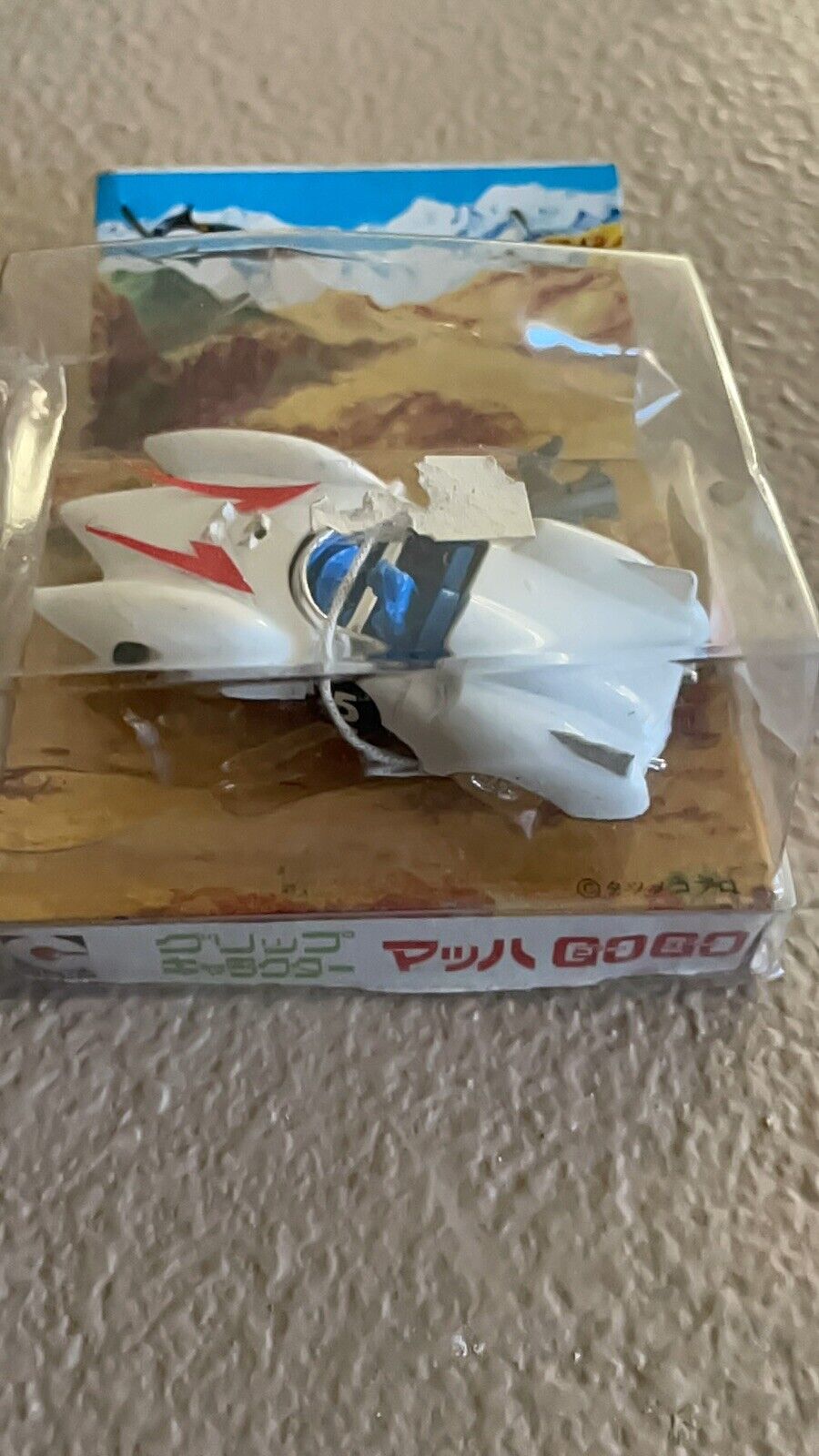 Edai Grip is a Japanese toy company that makes excellent diecast cars and vehicles from TV and movies. I don't have much affection for diecast vehicles or Speed Racer, but look at how wonderful this is.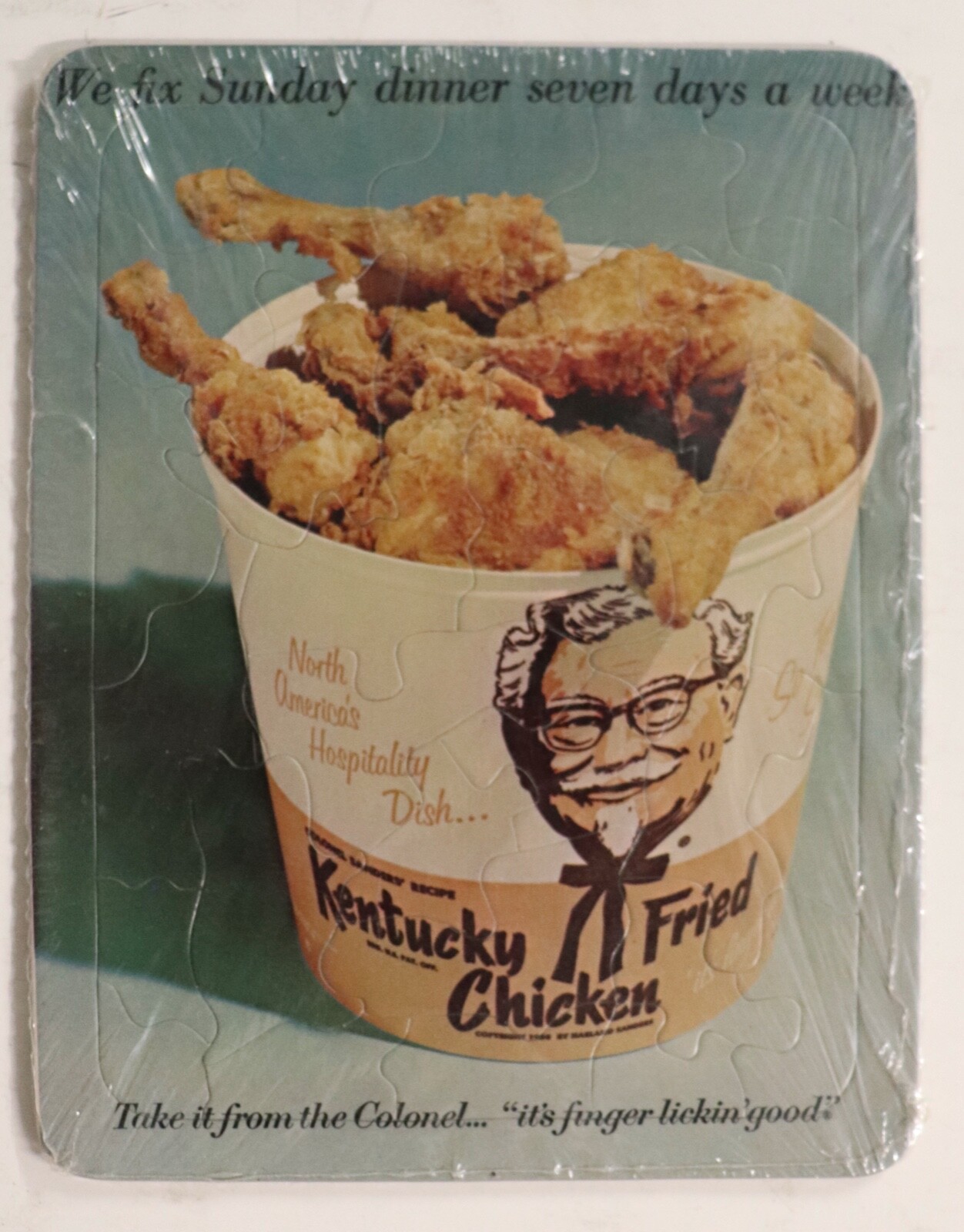 I would love to own this, but I'd never stop licking it. Yeah, I have issues with "dirty bird." Our relationship is tumultuous and often ends with regret, but that white-suited Southern gent has my number. His smile mocks me.
You can now subscribe to Toy-Ventures magazine, never miss an issue and be insured a pre-order premium every time.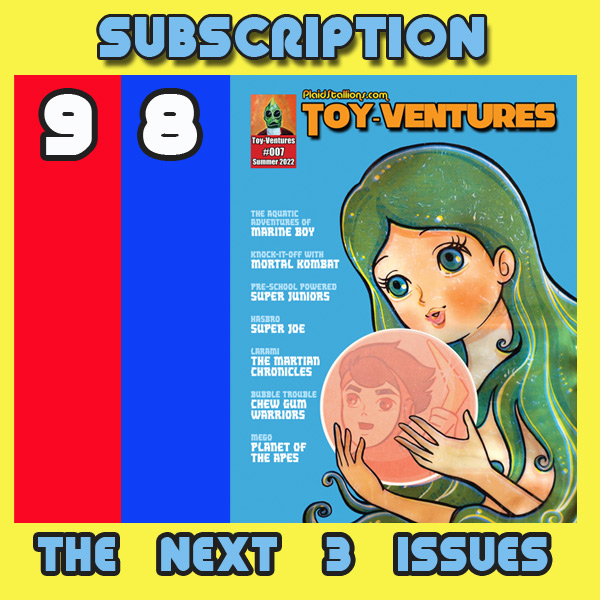 Our newest book "Knock-Offs: Totally, Unauthorized Action Figures," is now available. It's 130 pages of bootleg goodness.
You can get this new book via the PlaidStallions Shop , On Amazon (Affiliate Link) or on eBay (eBay Link)
Our book Rack Toys, Cheap, Crazed Playthings is now available again! Order through our Affiliate Link
Order Rack Toys 2.0 Here through our Affiliate Link►https://amzn.to/3Bkm9z1
FACEBOOK GROUPS FROM PLAIDSTALLIONS

Pod Stallions is based on our podcast and is one of the most fun groups on Facebook. Toys, Comics, Movies, TV, it's all up for grabs and remember, you keep the glass! If you like our show, then you have found your tribe.

Mego Knock Off Headquarters– The leading group discussing 70s Dime store knock-offs and bootleg action figures, we talk vintage toys and not others. We know the difference between Astro Apes and Action Apeman.  It's a fun group where we talk about Lincoln International, AHI, Mighty Gary, Tomland, Bogi, Demo Man, Mortoys, and other generic greats.

5 Awesome Things on eBay this week