5 Awesome Things on eBay this New Years Eve
5 Awesome Things on eBay this New Years Eve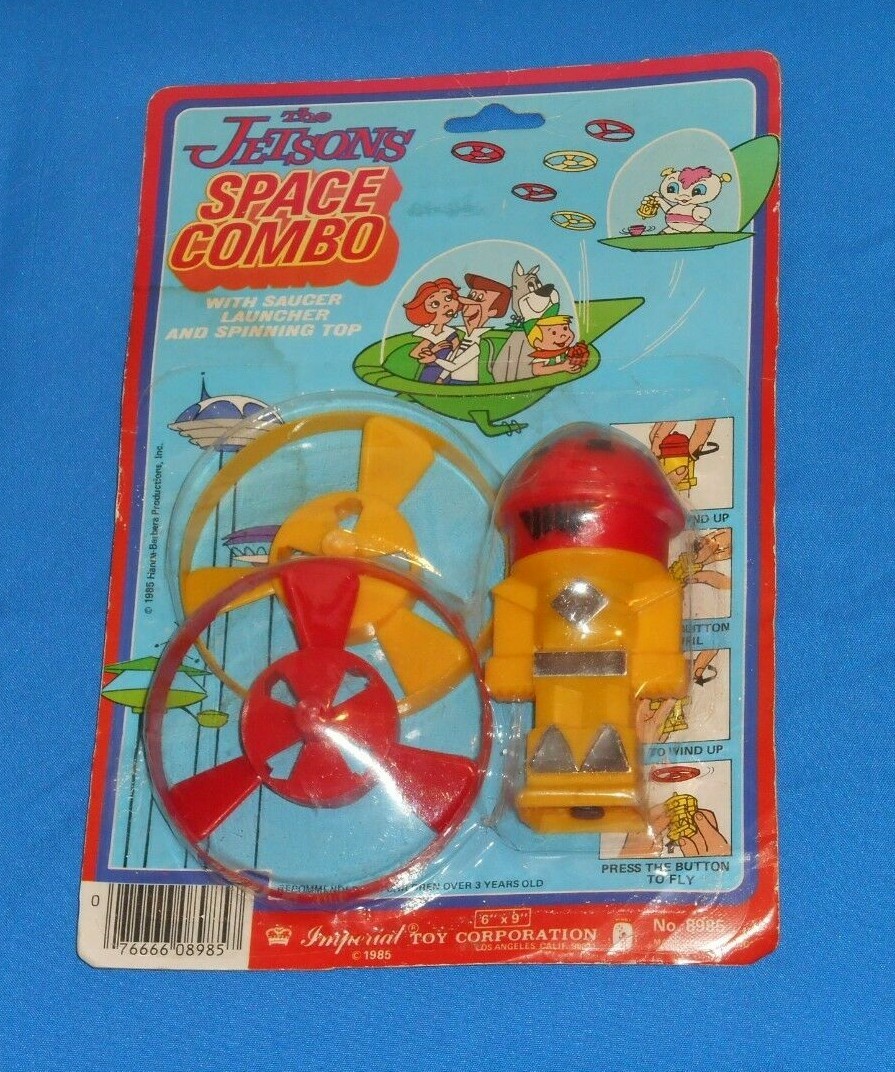 Jetsons Shogun Warriors Rack Toy (eBay Link)- I am not a big fan of the Jetson's but I do love Shogun Warriors and that's what this toy used to be. Mattel marketed these as "Shogun Warriors Rocket Tops" in the late 1970s, how they ended up at Imperial, I do not know.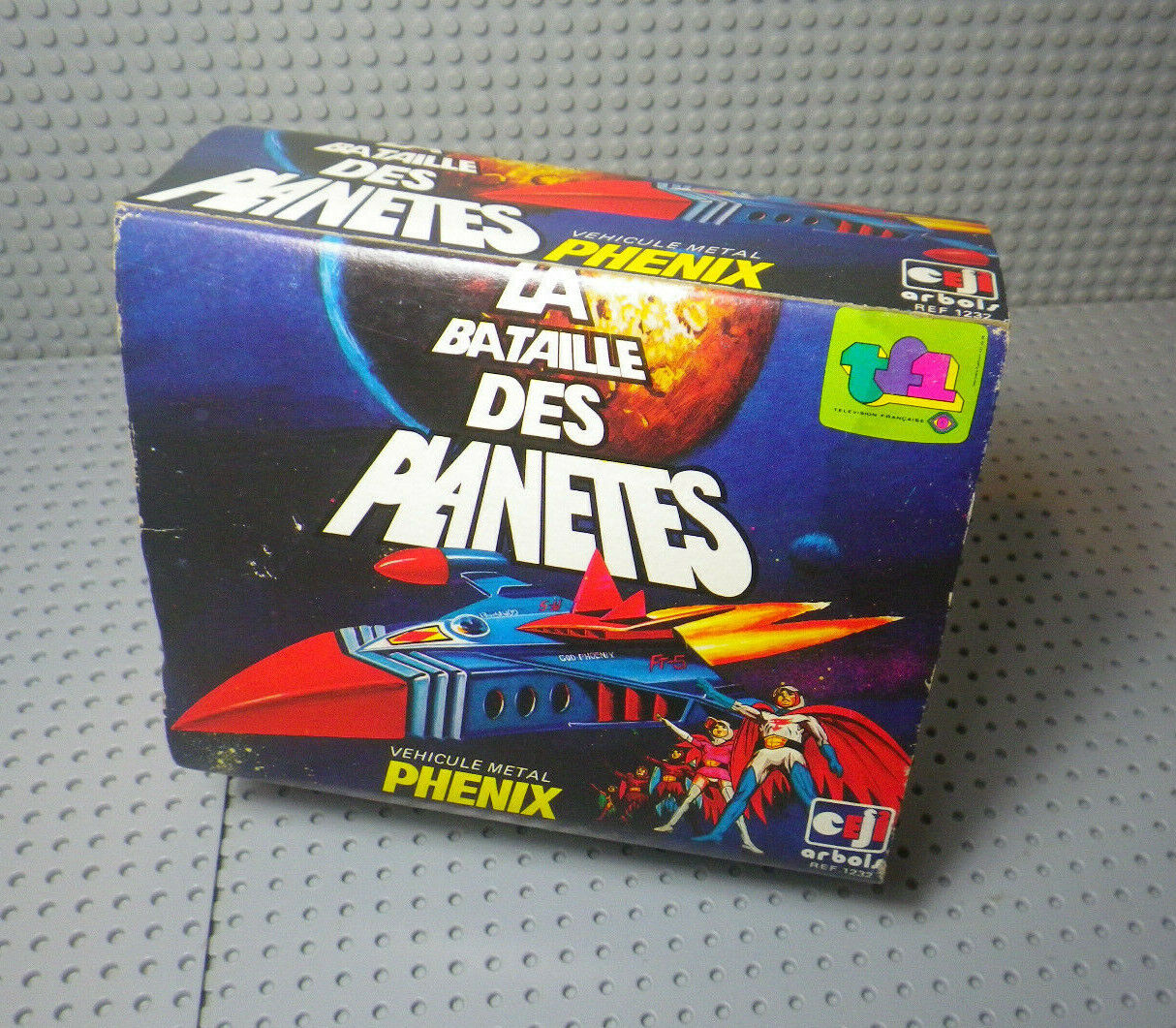 Battle of the Planets Phoenix toy from Ceji Arbois (eBay Link) I'm not sure if I've featured this toy before but it's worth a second look. This toy is from France and I would have given a kidney as a kid to own this.
Fat Albert Wrist Viewer (eBay Link)– This serves two purposes, you can watch Fat Albert on your wrist and hopefully call Dick Tracy?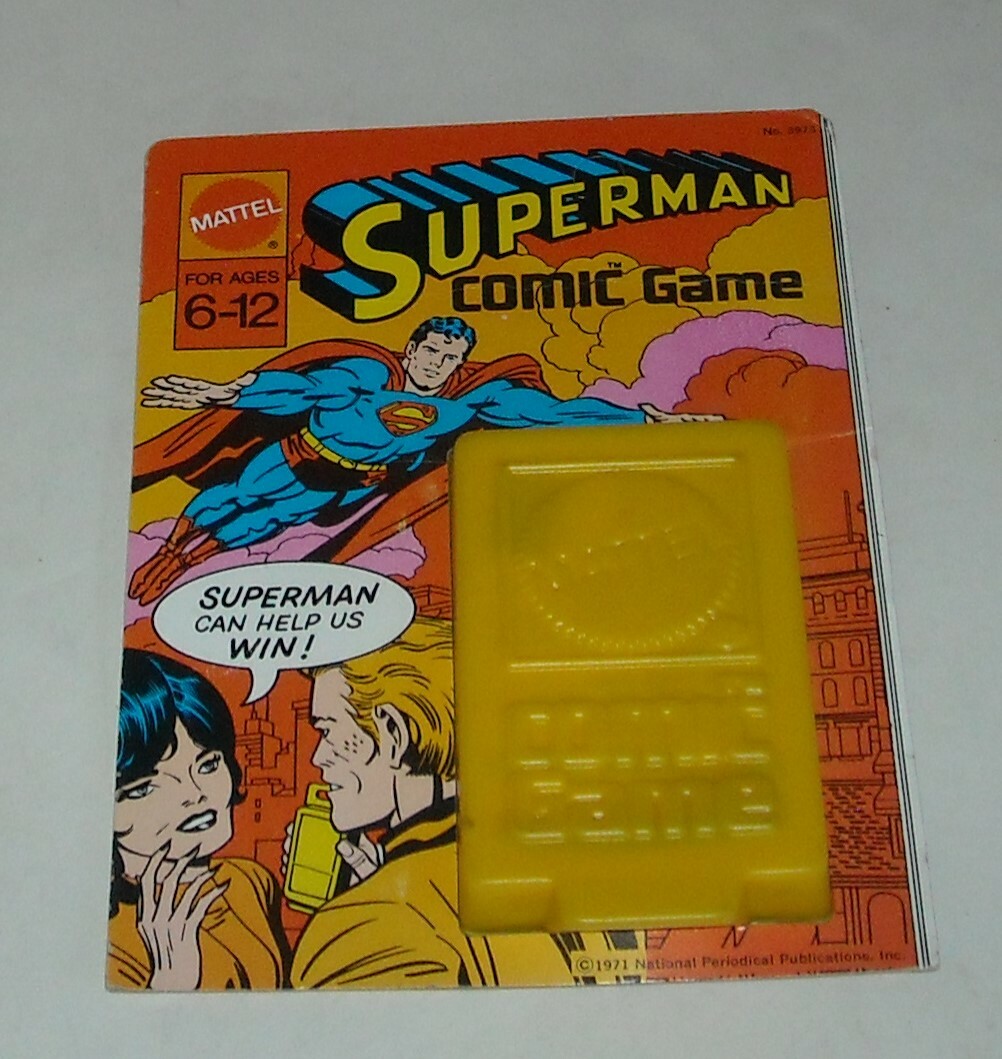 Mattel Superman Card Game with Jack Kirby art (eBay Link)– For a very brief time Mattel utilized Jack Kirby to do some toy packages like Big Jim and these licensed card games. This really should have happened more. I do wonder if the folks at DC had Kurt Swan "fix" the Superman face on this card though.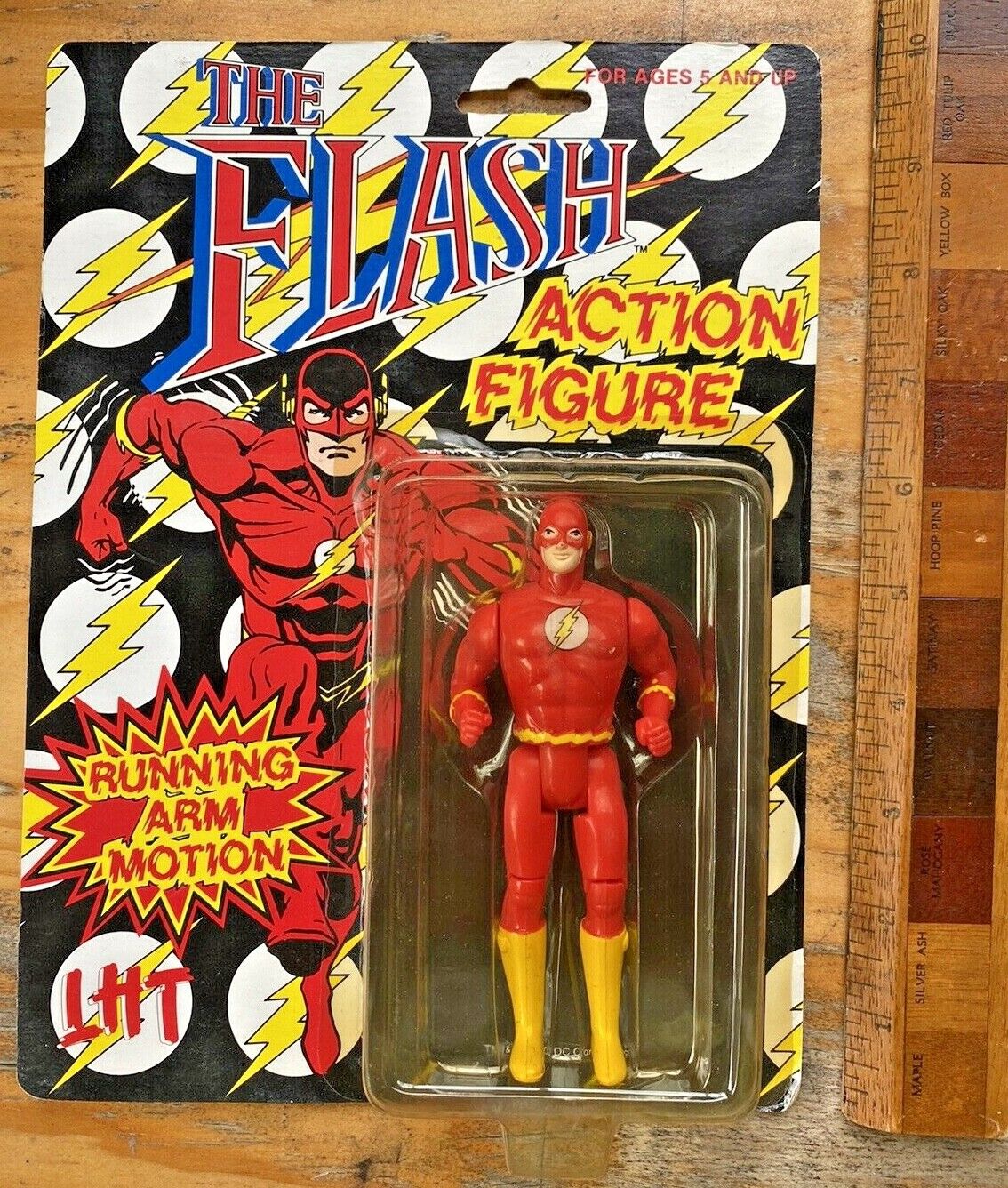 Australian Flash Figure (eBay Link)– I totally forgot about this ToyBiz figure which was released on its own in Australia with a drawing made to look like John Wesley Shipp to capitalize on the short-lived TV series. The LHT stands for Len Hunter Toys and they made some really neat stuff.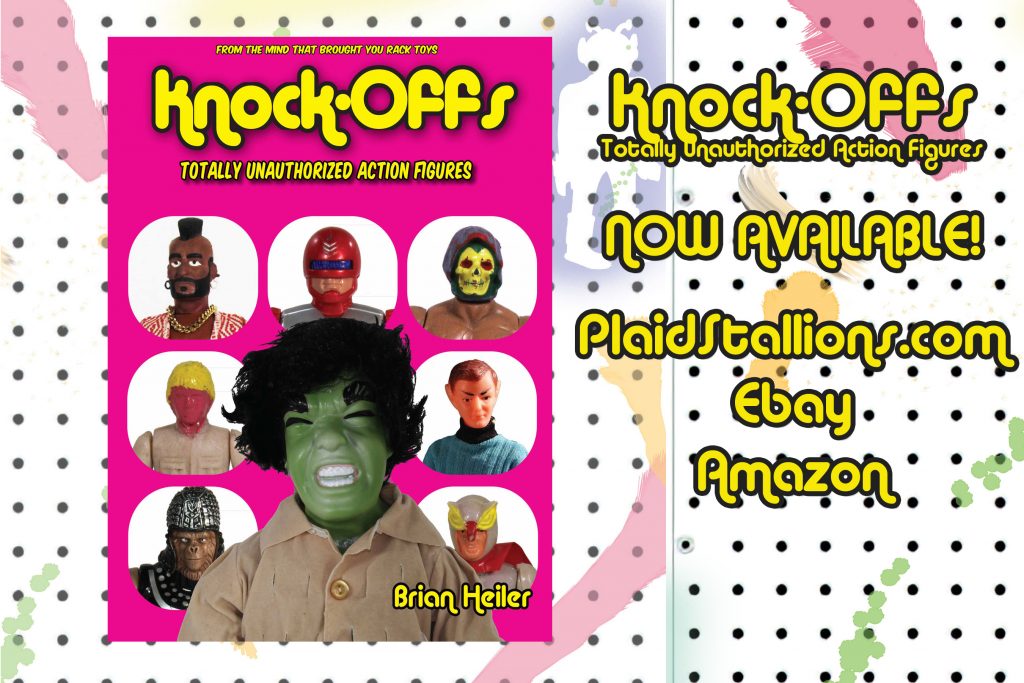 Knock-Offs: Totally Unauthorized Action Figures is our latest book and it's available right now through the PlaidStallions Store, Amazon or on eBay.
Our book Rack Toys, Cheap, Crazed Playthings is now available again! Order through our Affiliate Link
Order Rack Toys 2.0 Here through out Affiliate Link►https://amzn.to/3Bkm9z1
Toy-Ventures Magazine is our newest creation, an old-school print magazine about vintage toys! Professionally laid out and written, each issue is brimming with obscure and rare toys from companies such as Mego, Kenner, Remco, AHI, and much more. Monsters, Superheroes, Adventurers, Knock Offs, Apes, and so much more, it's in Toy-Ventures.
Toy-Ventures Issue 5 is available now:
Ebay: https://ebay.us/XSS1X7
Plaid Stallions Store: https://plaidstallions.com/reboot/shop/
Amazon Affilitate Link:https://amzn.to/3d9Q0AS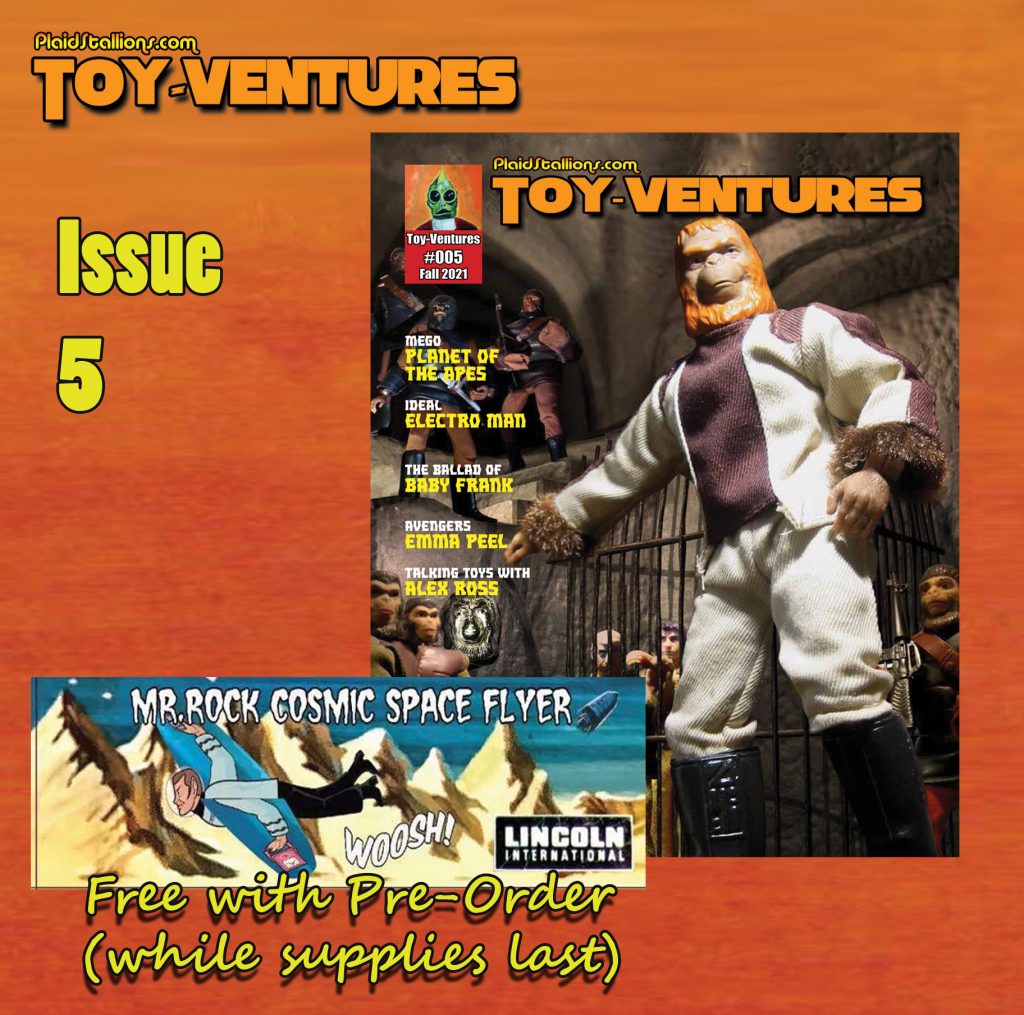 FACEBOOK GROUPS FROM PLAIDSTALLIONS

Pod Stallions is one of the most fun groups on Facebook. Toys, Comics, Movies, TV, it's all up for grabs and remember, you keep the glass!

Mego Knock Off Headquarters– The leading group discussing 70s Dime store knock-offs of Mego action figures, we talk vintage toys and not others. We know the difference between Astro Apes and Action Apeman! It's a really fun group where we talk about Lincoln International, AHI, Tomland, Bogi, Demo Man, Kojak Toys and other generic greats.
Get Toy-Ventures Issue 3 here with a comprehensive look at the Lincoln Monster line:
https://plaidstallions.com/reboot/shop/
Join Mego Knock Off Head Quarters Here;
https://www.facebook.com/groups/Megoknockoff
Order our book Rack Toys 2.0 Here through our Amazon Affiliate Link►https://amzn.to/3Bkm9z1
PS Store: https://plaidstallions.com/reboot/shop/
Follow PlaidStallions on Social Media:
Twitter ► https://bit.ly/2UzxQ5q
Facebook ► https://bit.ly/3mfY73R
Instagram ►https://bit.ly/3yZ3kAV
Website ► https://bit.ly/3yZ3kAV