5 Awesome Sci-Fi Things on eBay this week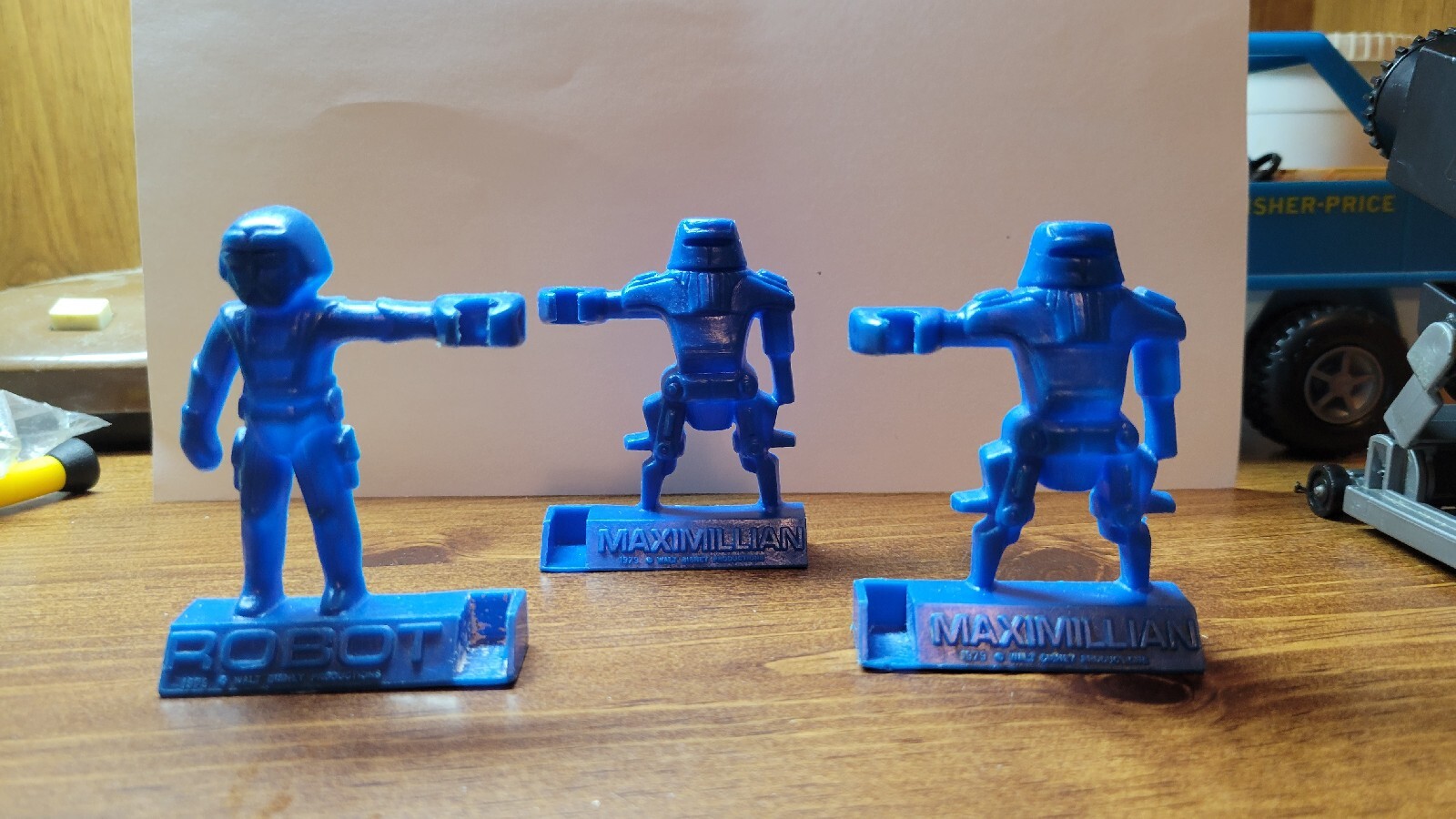 I don't think it's a secret I'm obsessed with these. A Canadian Cereal premium that celebrated the Black Hole's True stars. I have complete sets but always buy them when I find them. Check out my video about these here.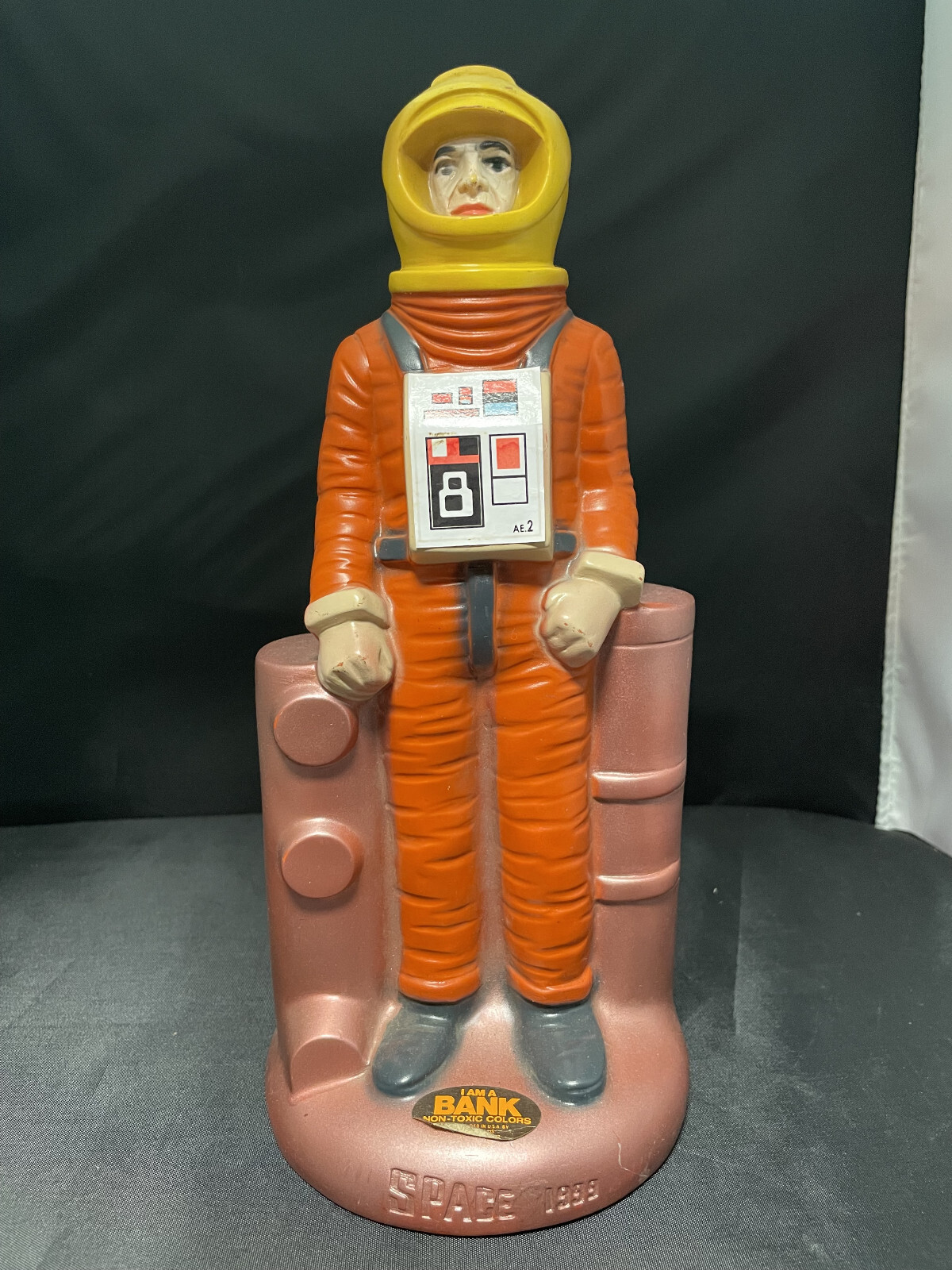 These 70s figural banks are amazing, I have the Apes ones but still need a Commander Koenig. The seller also has some amazing Space:1999 rack toys as well, worth checking out.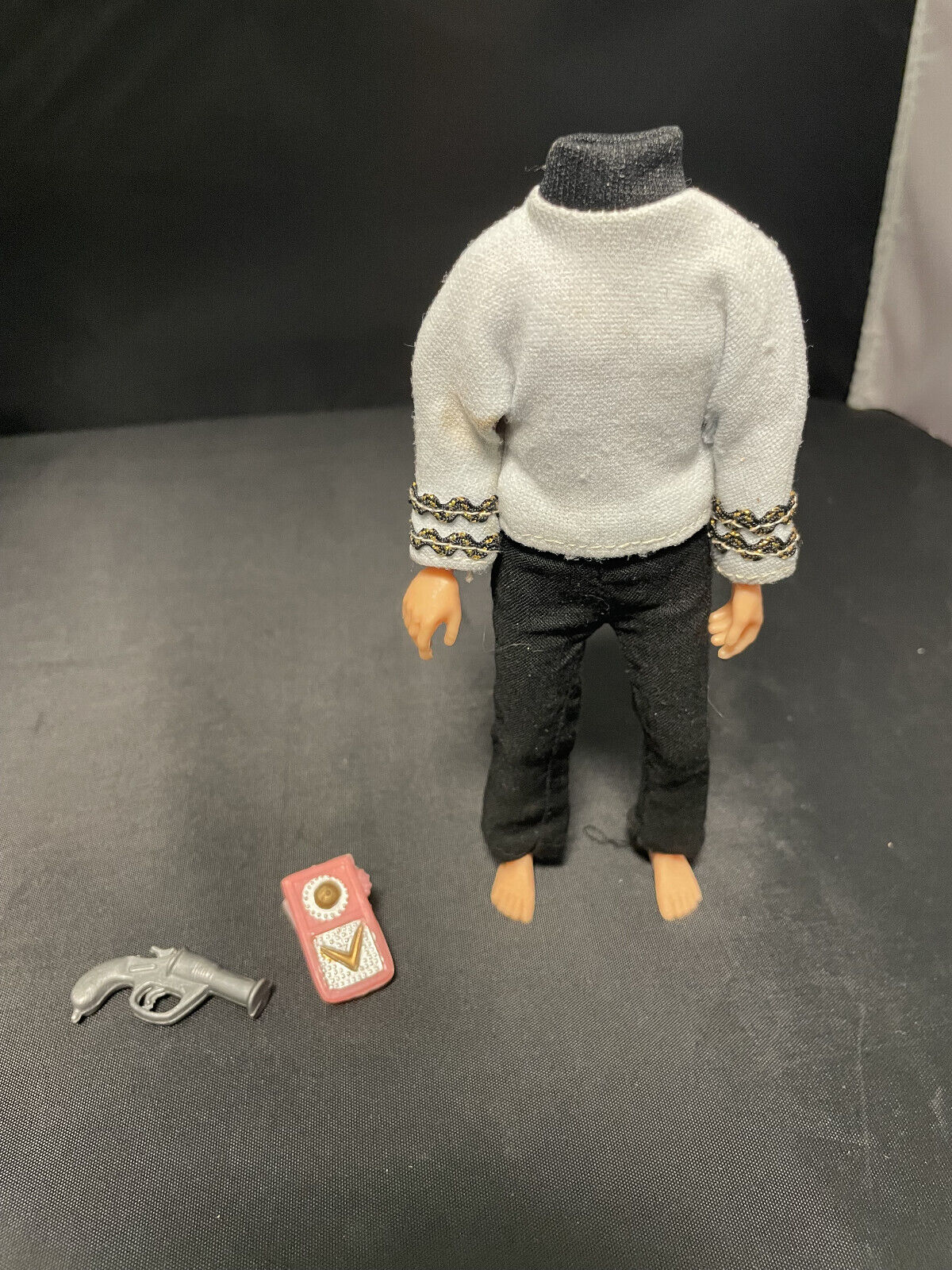 I know this isn't a complete figure by any means but Mr. Rock is the rolls royce of Knock-Off action figures and well this is tough stuff. Also, if you win this, let me help you in tracking down a reproduction head. I probably know a guy…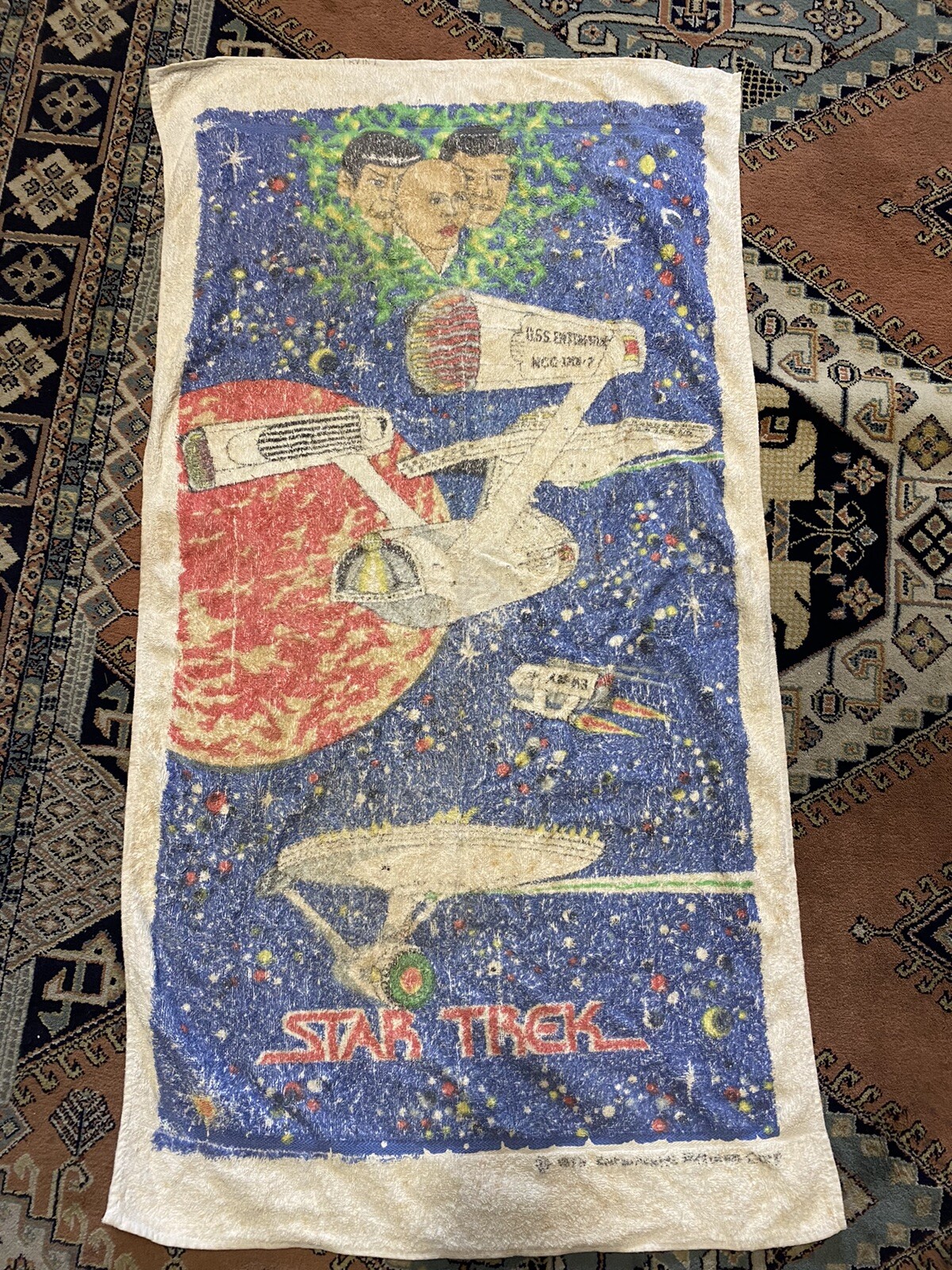 My good friend Corey sent this to me, and while I'm no stranger to Star Trek towels, this one is hypnotic in its strangeness. It looks like a Ugandan movie poster; I mean that as a compliment.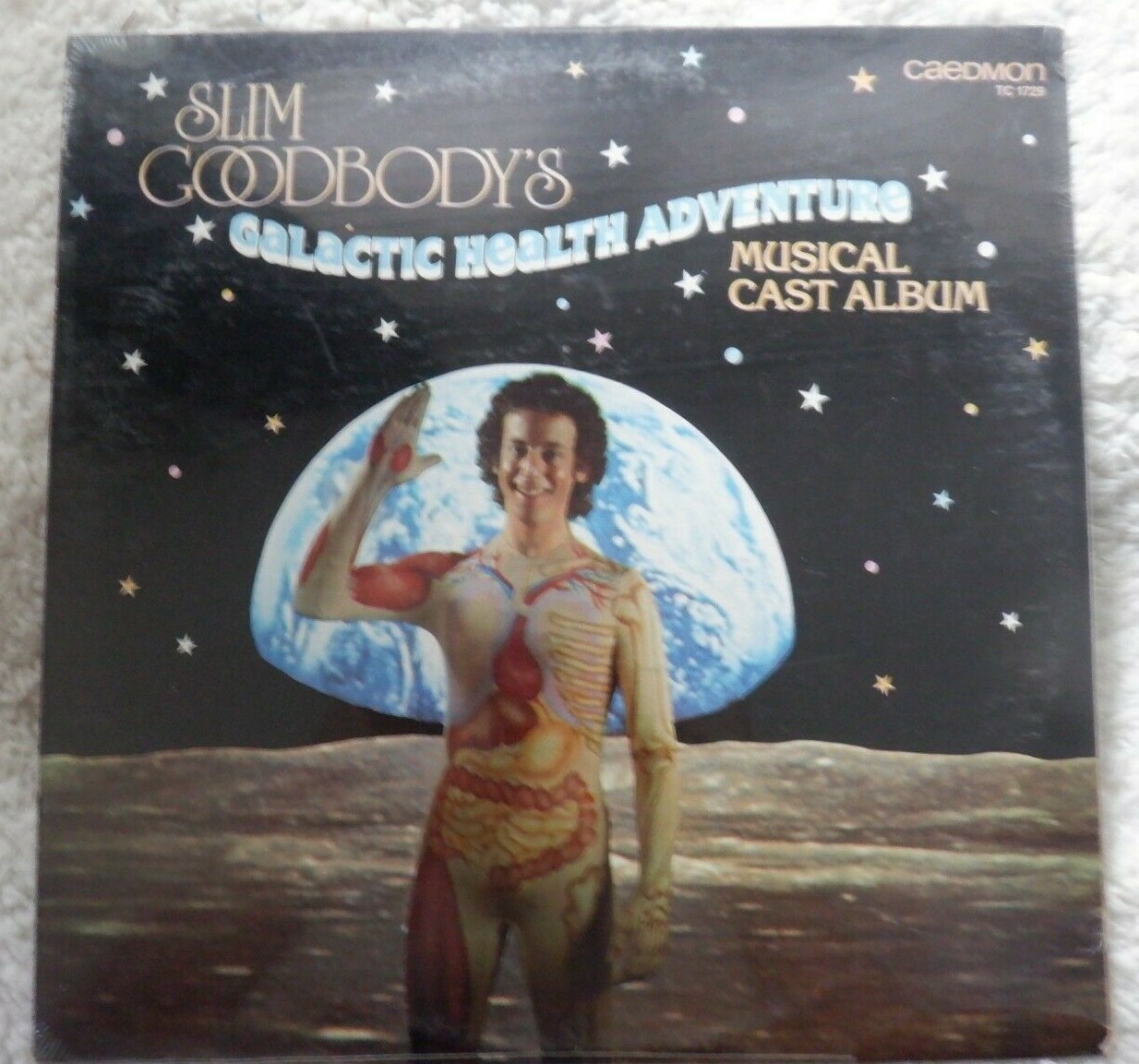 Full confession, as a kid, I was so starved for Superheroes for a brief while I regularly tuned into Slim Goodbody episodes. It never once motivated me to eat celery but I love him unironically. I'm stupid enough to try and license an action figure too, try and stop me!
Hey next week I'm going to be at Power-Con in the Mego Meet area. I'll also be giving a panel with some other toy magazine and book publishers. It would be really great if you're in the area to stop in and say hi. I'll be in the Mego Meet area.
Mego Meet 2023 will become part of Power-Con August 11-13 in Columbus, Ohio. Greater Columbus Convention Center
400 North High Street
Columbus, Ohio 43215
USA Tickets can be purchased here:
https://thepower-con.com/tickets-exclusives/
The Super Collector Newsletter combines all the news from Mego Museum and Plaid Stallions and a lot of other fun stuff across the Interwebs. It's got customs, new action figures, vintage finds and a lot of pop culture. Sign Up Here!
Toy-Ventures Magazine Issue 10 is here!
Do you miss print toy magazines? I sure did; that's why I created Toy Ventures. A full-colour print magazine that celebrates toys from the 1960s to the 1980s. It features collector guides, interviews and even some satire. We're on issue 10 now but still have a limited supply of our back issues; please visit our Shop for more information.

We co-produced this amazing action figure with White Elephant Toyz; it's an 8″ Mego Style Officially Licensed Tura Satana figure with a beautiful box by Joeseph Linsner! Get yours while supplies last.

Knock-Offs Totally Unauthorized Action figures is from the demented mind that brought you "Rack Toys: Cheap, Crazed Playthings" and features hundreds of hilarious, charming, copyright infringing toys. Get a signed copy in our shop!
Facebook Groups we enjoy

The official FB group for PlaidStallions, come for the conversation, stay for the chill vibe. Remember, you keep the glass.

Mego Knock Off Headquarters is a group created to discuss bootleg toys and customs. Totally chill vibe for fans of Tomland, Lincoln International, Mego and AHI. It's a super fun group, join the Mego-KO-HQ!
5 Awesome Sci-Fi Things on eBay this week
#knockoffs #startrek #mego #space1999