1983 LJN TV Super Stars Catalog- Magnum PI – CHiPs
LJN toys had a long tradition of picking up cool cop shows like SWAT and The Rookies and that tradition carried on in the 1983 LJN catalog where they hoped to continue for toymaker Mego (who shut it's doors that year) left off by continuing the CHiPs line. However, it's not likely any LJN branded CHiPs merchandise was ever produced, as the series ended it's six year run that year and the store shelves had ample quantity of the Mego products.
Also offered this year was Magnum PI using what appears to be a retooled Mego Dukes of Hazzard body. While I've never seen any LJN branded chips figures, the Magnum playset is now a sought-after collectible. The carded figure has never been seen on the collectors market and I doubt it was produced.
Other LJN Action Figures on PlaidStallions: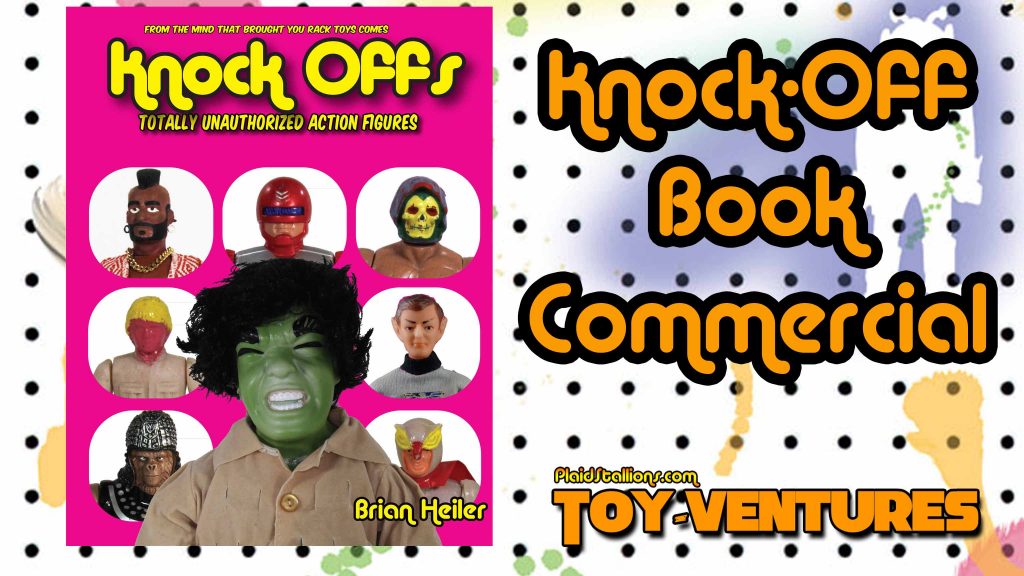 We've got a new book coming! Knock-Offs Totally Unauthorized Action Figures is our follow-up to Rack Toys, click here for more info.
Our book Rack Toys, Cheap, Crazed Playthings is now available again! Order through our Affiliate Link
Order Rack Toys 2.0 Here through out Affiliate Link►https://amzn.to/3Bkm9z1
Toy-Ventures Magazine is our newest creation, an old-school print magazine about vintage toys! Professionally laid out and written, each issue is brimming with obscure and rare toys from companies such as Mego, Kenner, Remco, AHI, and much more. Monsters, Superheroes, Adventurers, Knock Offs, Apes, and so much more, it's in Toy-Ventures.
Toy-Ventures Issue 5 is available now:
Ebay: https://ebay.us/XSS1X7
Plaid Stallions Store: https://plaidstallions.com/reboot/shop/
Amazon Affilitate Link:https://amzn.to/3d9Q0AS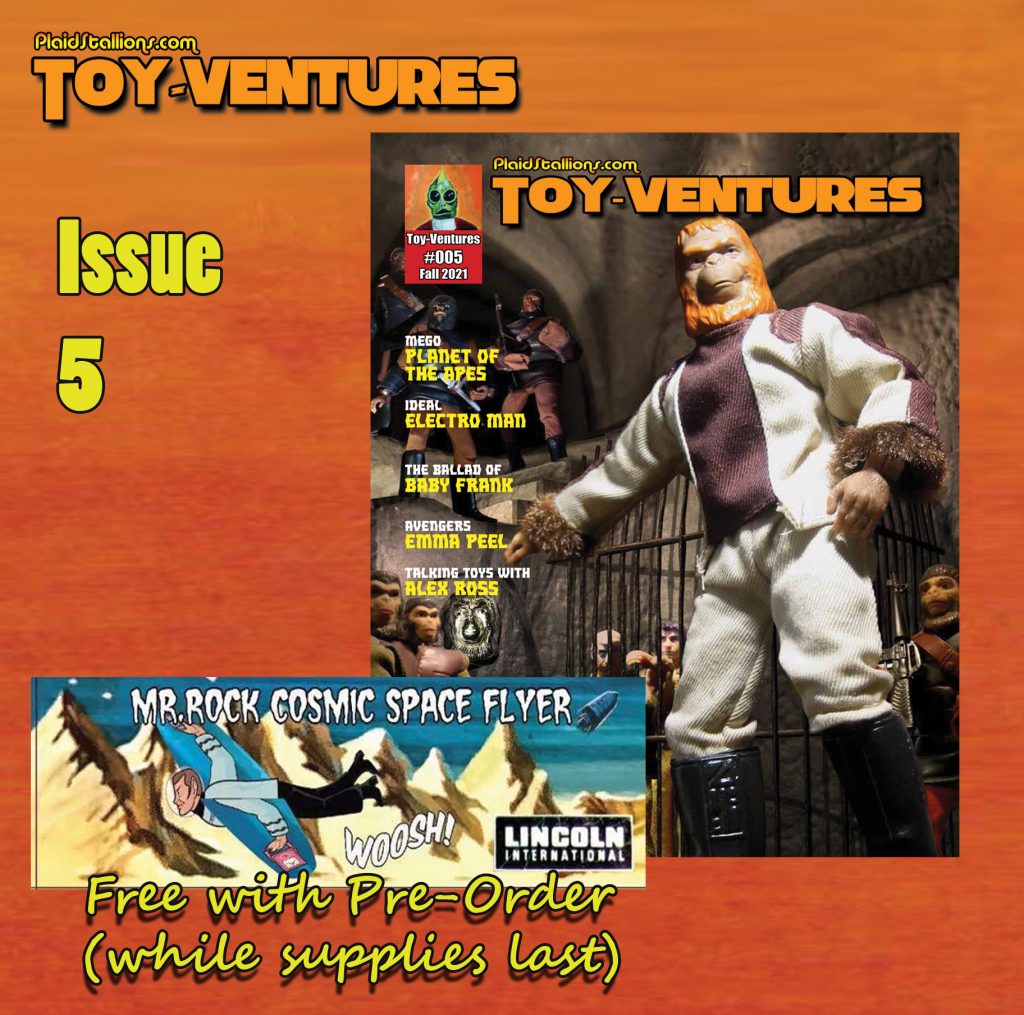 FACEBOOK GROUPS FROM PLAIDSTALLIONS

Pod Stallions is one of the most fun groups on Facebook. Toys, Comics, Movies, TV, it's all up for grabs and remember, you keep the glass!

Mego Knock Off Headquarters– The leading group discussing 70s Dime store knock-offs of Mego action figures, we talk vintage toys and not others. We know the difference between Astro Apes and Action Apeman! It's a really fun group where we talk about Lincoln International, AHI, Tomland, Bogi, Demo Man, Mortoy, and other generic greats.