1979 Kidco Catalog- Silver Warriors- Space Defenders
Kidco (a pretty logical name for a toy company) made some pretty unassuming toys during the 1970s, the most interesting items they produced in 1979 are not one but two different lines of Shogun Warriors inspired toys.
Sliver Warriors and Space Defenders are the things you find at toy shows or in lots and have no idea as to what they are. Hopefully, this catalog solves some childhood and/or toy collector mysteries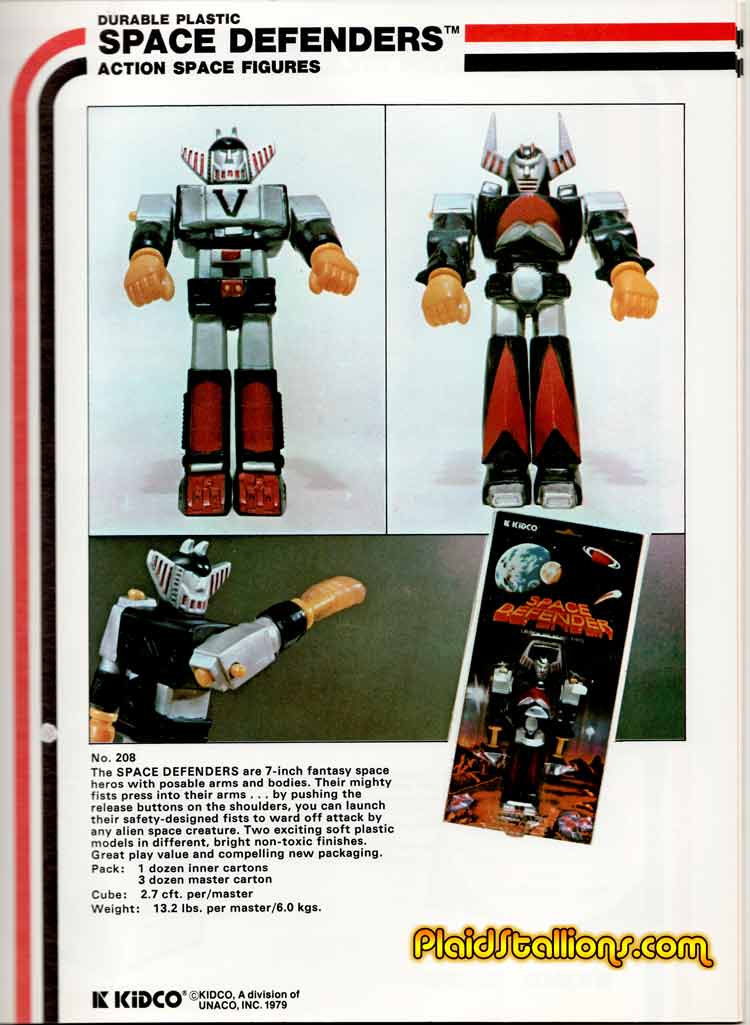 At 7 inches, the Space Defenders would tower over most action figures in 1979, save for Mego Superheroes.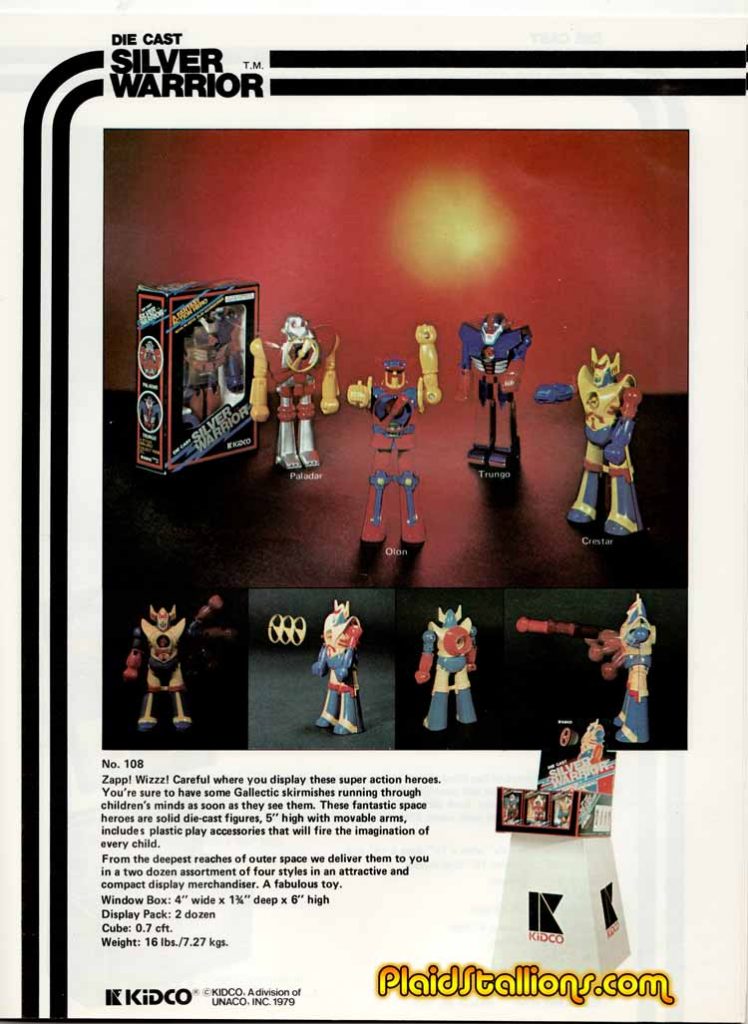 The diecast five-inch Silver Warriors (an inspired name) would slip in quite easily with your SHOGUN Warriors.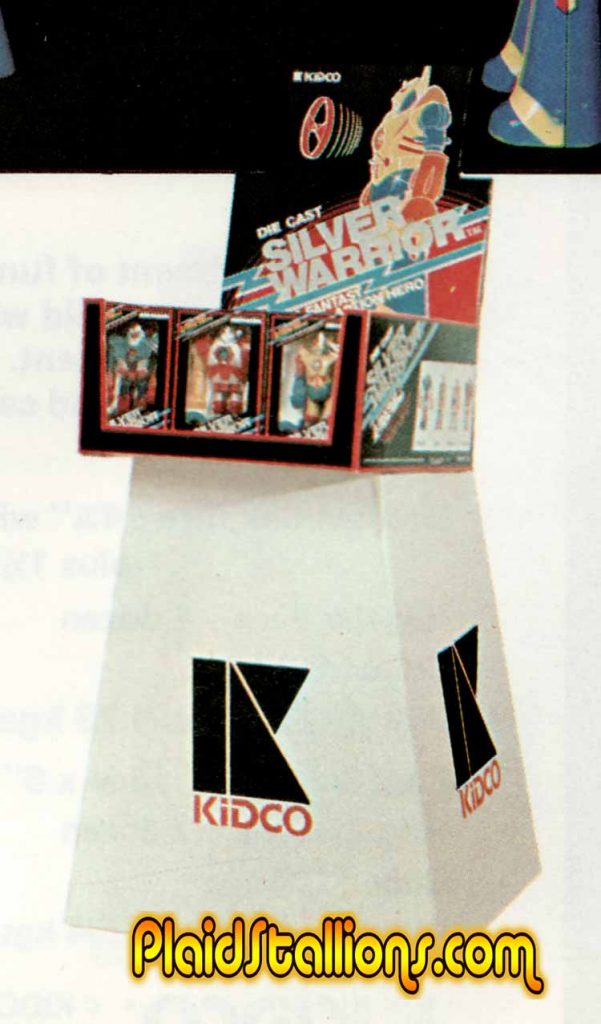 Close up of a Silver Warriors display bin, probably found in Woolworth type stores.
PlaidStallions Toy-Ventures Magazine #2 is now available and it's been called "not only an entertaining read, but it's also an impeccable work of reference" by PopCult.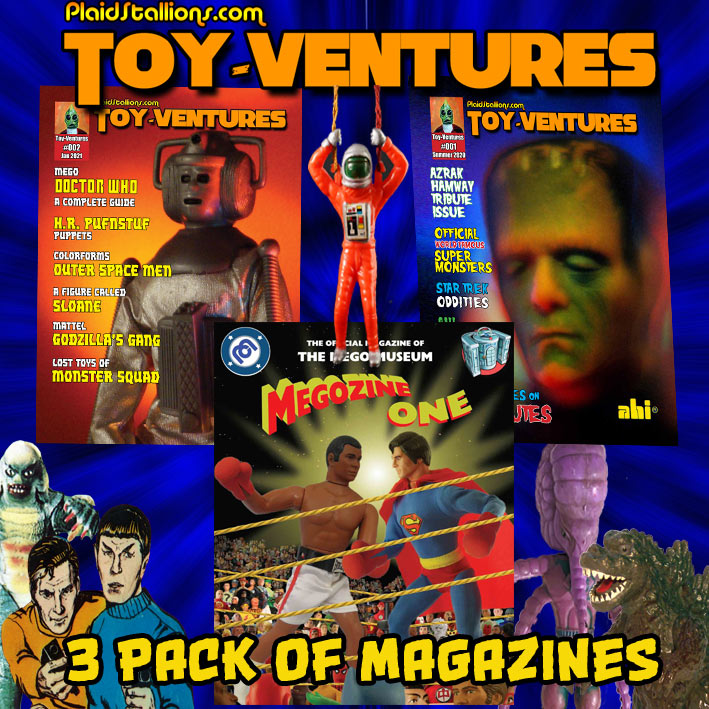 FACEBOOK GROUPS FROM PLAIDSTALLIONS


Pod Stallions is one of the most fun groups on Facebook.

Mego Knock Off Headquarters– The leading group discussing 70s dimestore goodness, we talk vintage toys, not others!