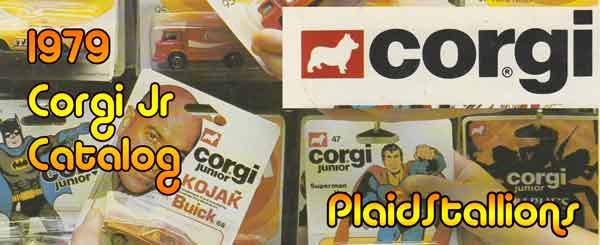 One of the biggest names when it comes to diecast cars in the world has to be Corgi and in the 1970s they were a licensing machine! If it was hot with kids and involved vehicles then it was likely a Corgi product.
Everybody from Kojak to Batman to James Bond even the rebels from Blake's 7 are representing in the

1979 Corgi Jr Catalog

.