1978 Parker Brothers Electronics Catalog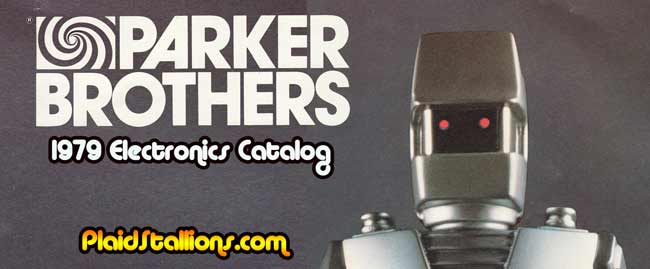 Parker Brothers was already a household name for board games and in the 1970s, like a lot of other toy manufactureres, they were attempting to the name in the growing electronic game market.
Competition was fierce but Parker in 1979 had some memorable concepts like Merlin and Wild fire Pinball. While ROM: Spaceknight was a cool concept (and an even better comic book) it didn't get the sales it probably deserved. Click on the pages for a better view of the 1979 Parker Brothers Electronics Catalog.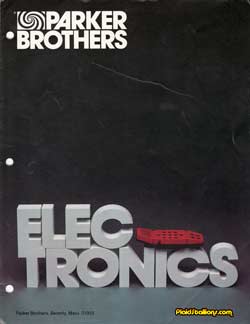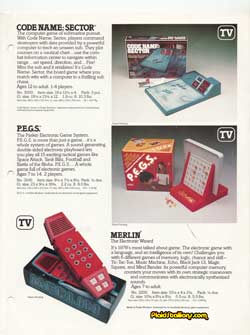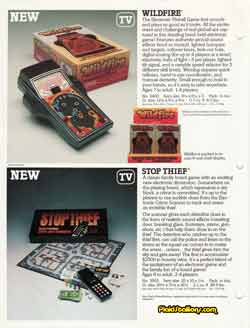 Other Fun Links: