1978 Kenner SSP Catalog-Star Wars-Monsters
1978 Kenner SSP Catalog
SSP stood for "Super Sonic Power" and it was one of Kenner's flagship brands in the 1970s, mostly because of the popularity of "Smash-Up Derby" a toy that combined boys love of cars with their desire to wreck stuff (Genius).
1978 saw a lot of goodness with the introduction of Monsters, Vans and Star Wars to the line, such a cool brew of fun.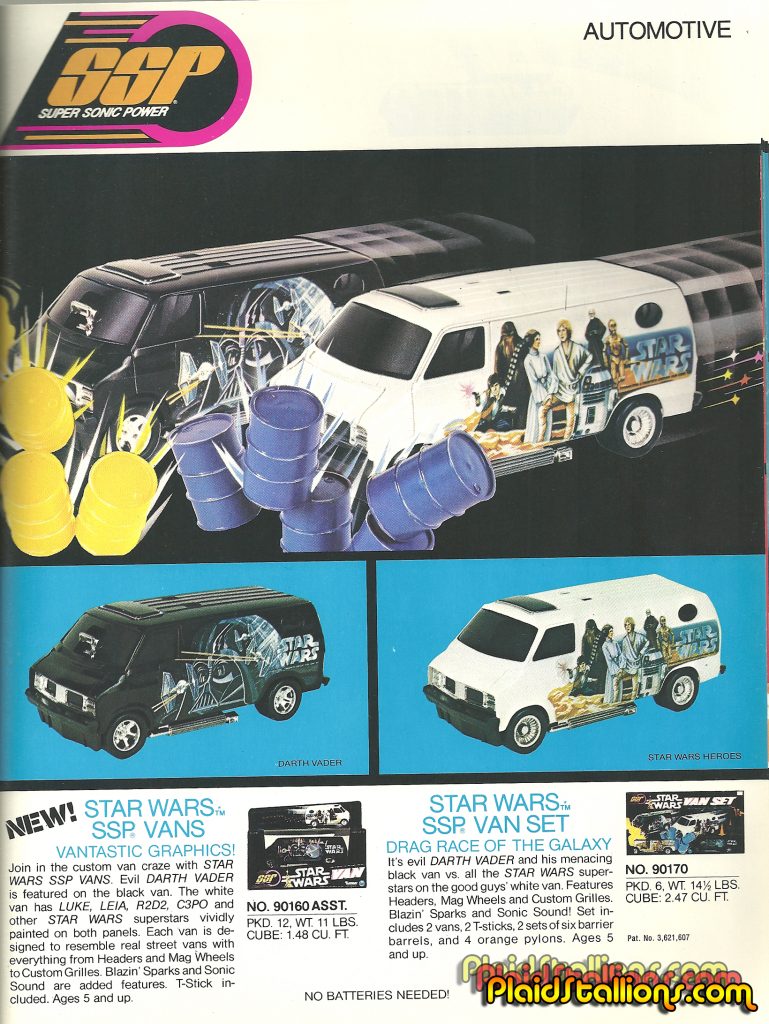 Kenner's SSP Star Wars vans were a great example of a label slap, where you decal an existing toy with a license. This was probably due to Kenner wanting to get as much Star Wars merch out as possible at the time. The Drag Race of the Galaxy set does look pretty bad ass. I wonder if anybody has a real van that looks like these? That has to exist right?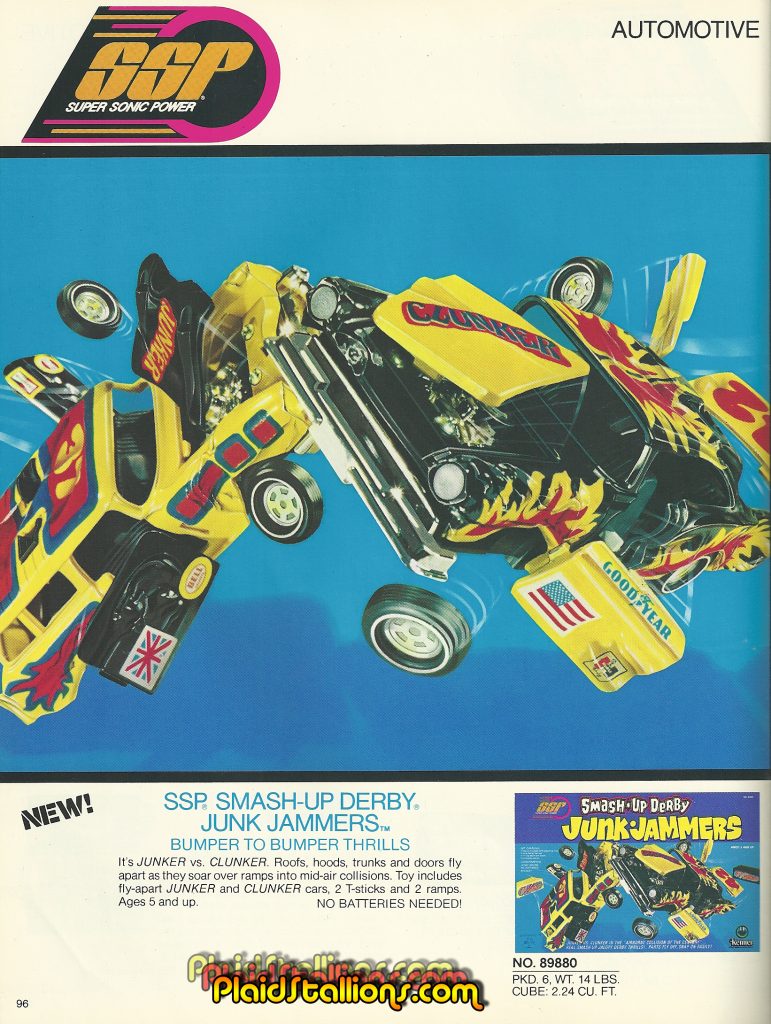 Kenner SSP Smash Up Derby was an ever-green toy for the company, these junk yard cars got redecorated every so often but were insanely popular when I was growing up. Heck, I had a set, which wasn't much fun when you don't have a sibling close in age.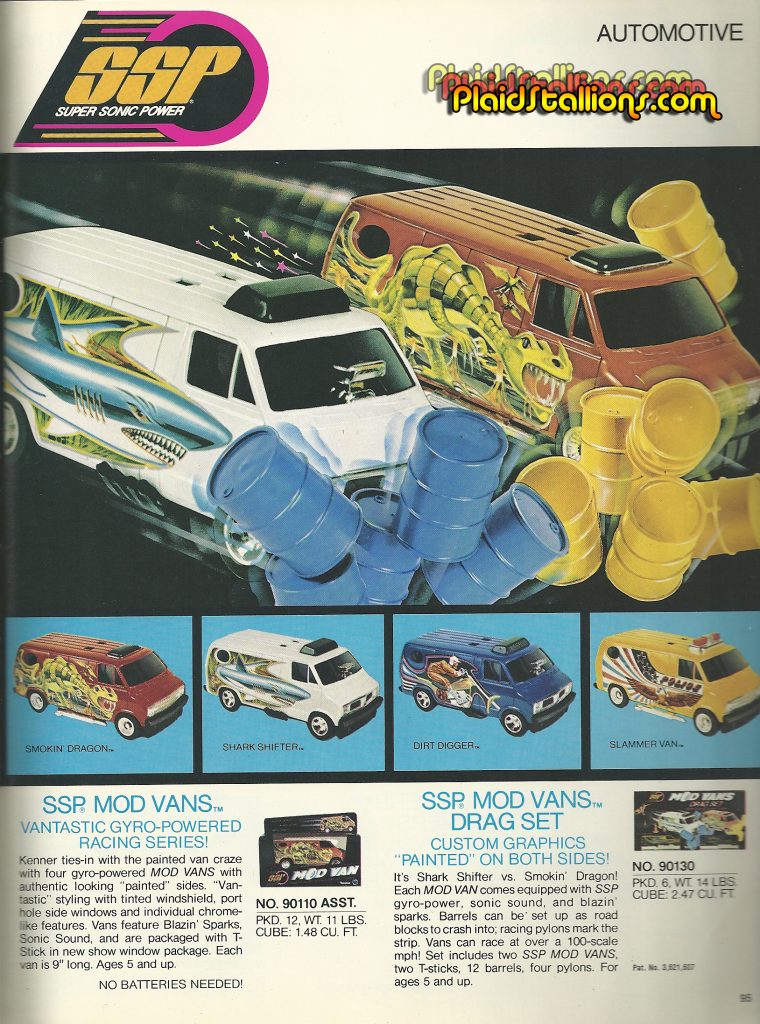 Aw yeah, the 1970s were ALL ABOUT Van culture, which I sorely miss. These things look amazing, I especially love the Jaws-inspired shark.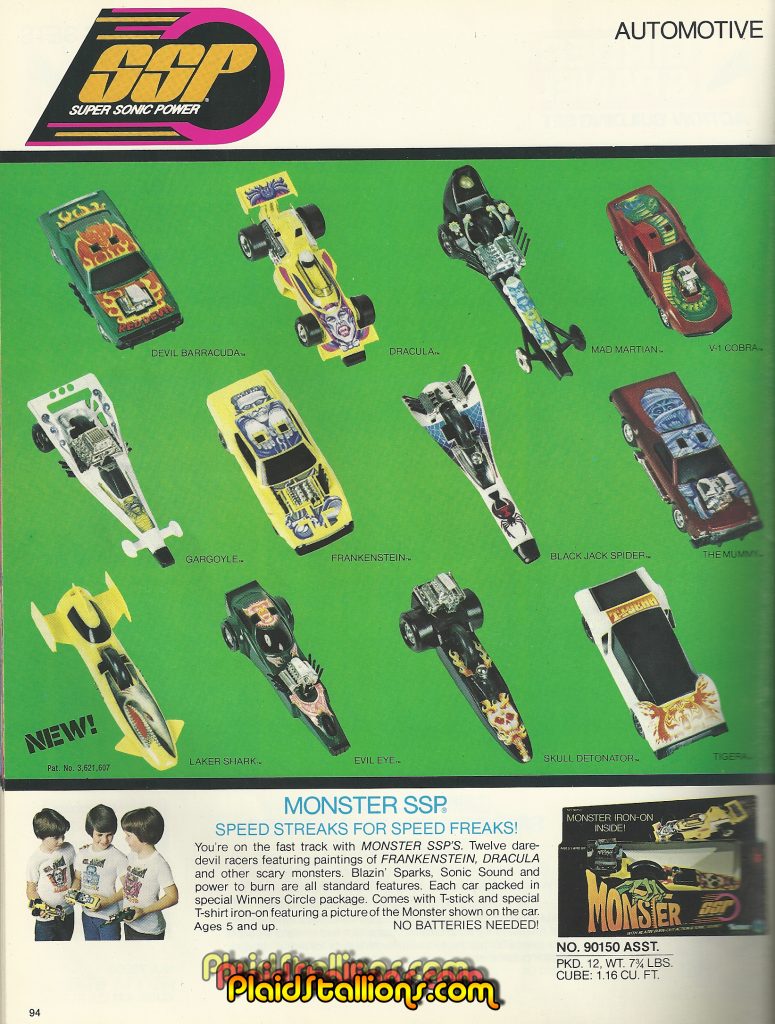 These Monster SSP cars are amazing, each came with a T-Shirt Iron-On too, just because it was 1978. I don't collect cars but I'd love that Frankenstein and excuse but doesn't the Gargoyle look like a certain someone from the black lagoon?
We have a new book out called "Knock-Offs: Totally Unauthorized Action Figures" it's a 132-page tribute to bootleg toys.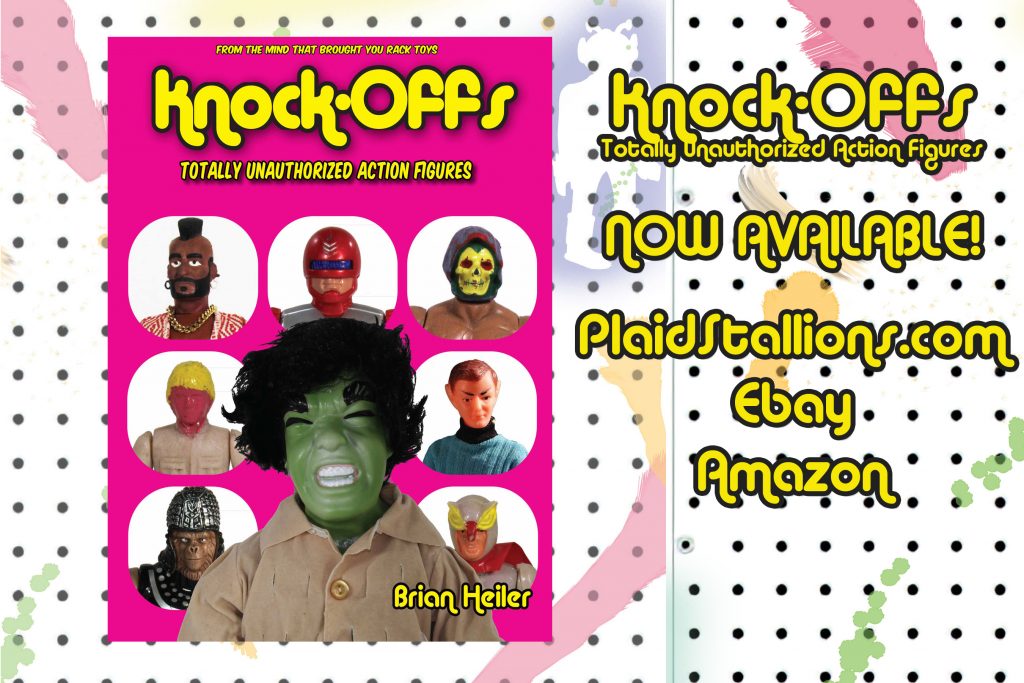 You can get this new book via the PlaidStallions Shop , On Amazon (Affiliate Link) or on eBay (eBay Link)
Our book Rack Toys, Cheap, Crazed Playthings is now available again! Order through our Affiliate Link
Order Rack Toys 2.0 Here through our Affiliate Link►https://amzn.to/3Bkm9z1
Toy-Ventures Magazine is our newest creation, an old-school print magazine about vintage toys! Professionally laid out and written, each issue is brimming with obscure and rare toys from companies such as Mego, Kenner, Remco, AHI, and much more. Monsters, Superheroes, Adventurers, Knock Offs, Apes, and so much more, it's in Toy-Ventures.
Toy-Ventures Issue 5 is available now:
Ebay: https://ebay.us/XSS1X7
Plaid Stallions Store: https://plaidstallions.com/reboot/shop/
Amazon Affilitate Link:https://amzn.to/3d9Q0AS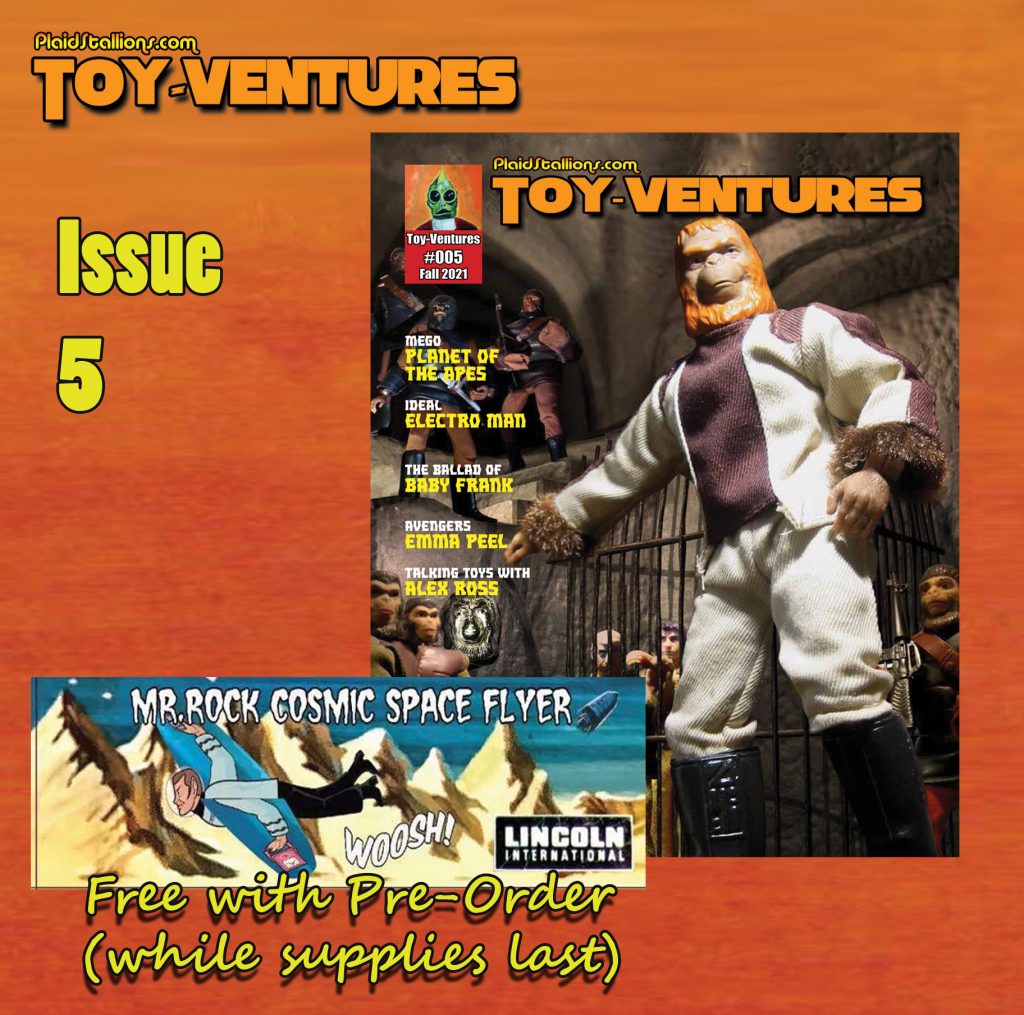 FACEBOOK GROUPS FROM PLAIDSTALLIONS

Pod Stallions is one of the most fun groups on Facebook. Toys, Comics, Movies, TV, it's all up for grabs and remember, you keep the glass!

Mego Knock Off Headquarters– The leading group discussing 70s Dime store knock-offs of Mego action figures, we talk vintage toys and not others. We know the difference between Astro Apes and Action Apeman! It's a really fun group where we talk about Lincoln International, AHI, Tomland, Bogi, Demo Man, Mortoy, and other generic greats.