1978 Father's Day Catalog –
What better way to celebrate the day of the dad than with this 1978 Father's Day Catalog from Eatons?
Escape with me to a time when dads had bushy mustaches and a strong scent of pipe tobacco and Old Spice.
This catalog has everything a 70's dad could want, it's got all the ties, underwear, and cigarettes he can drink. Let's dive in, shall we?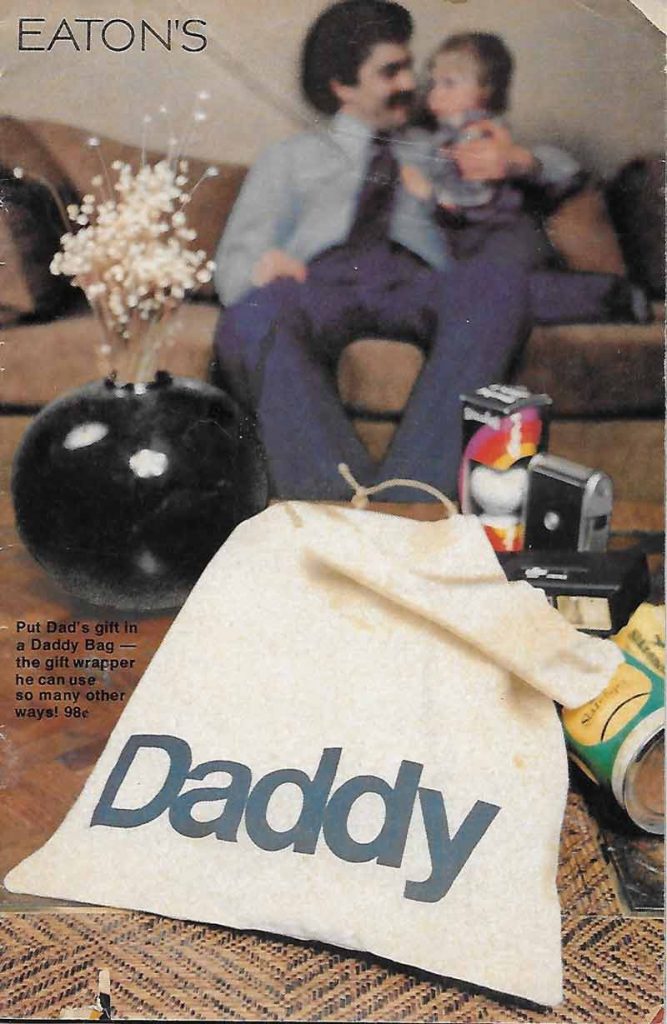 The Promotion this year was a "Daddy Bag" you could wrap his gifts in, my family has one of these. In hindsight, "Daddy Bag" may be the worst name for something ever and I don't think any of us ever wanted to be seen in public with this thing, it's probably still in the hall closet.
You had to expect a page of ties.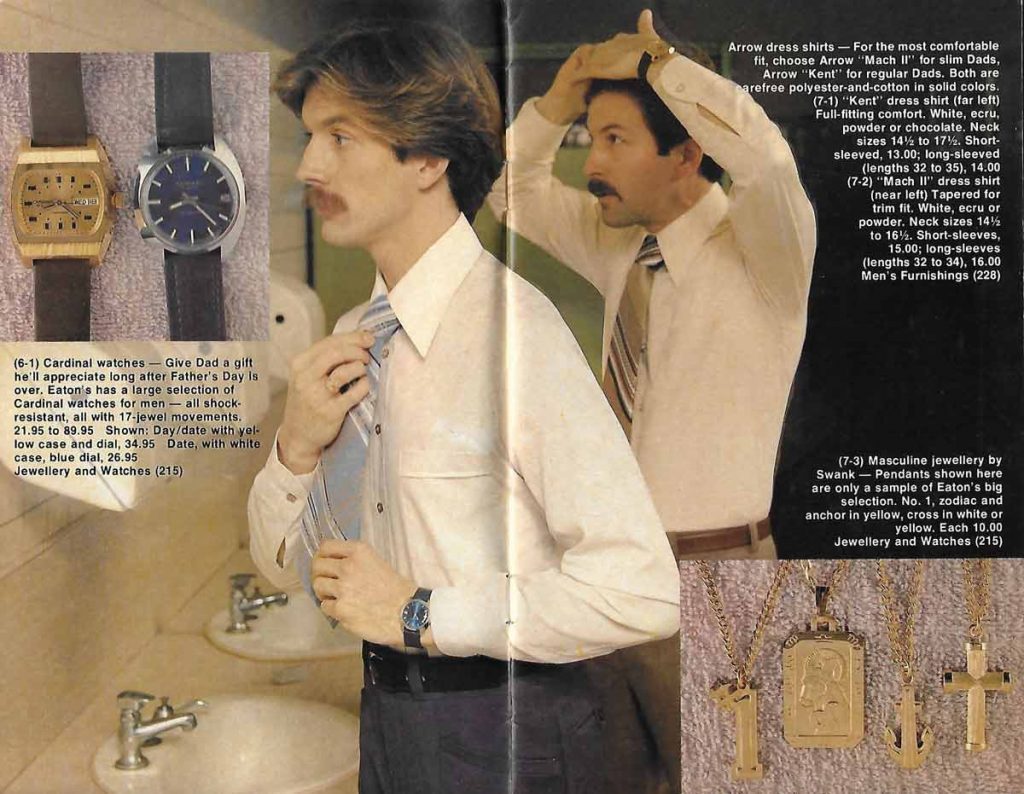 Masculine Jewelry by Swank, it's nice when a 3rd rate Hustler clone branches out into merchandise like this.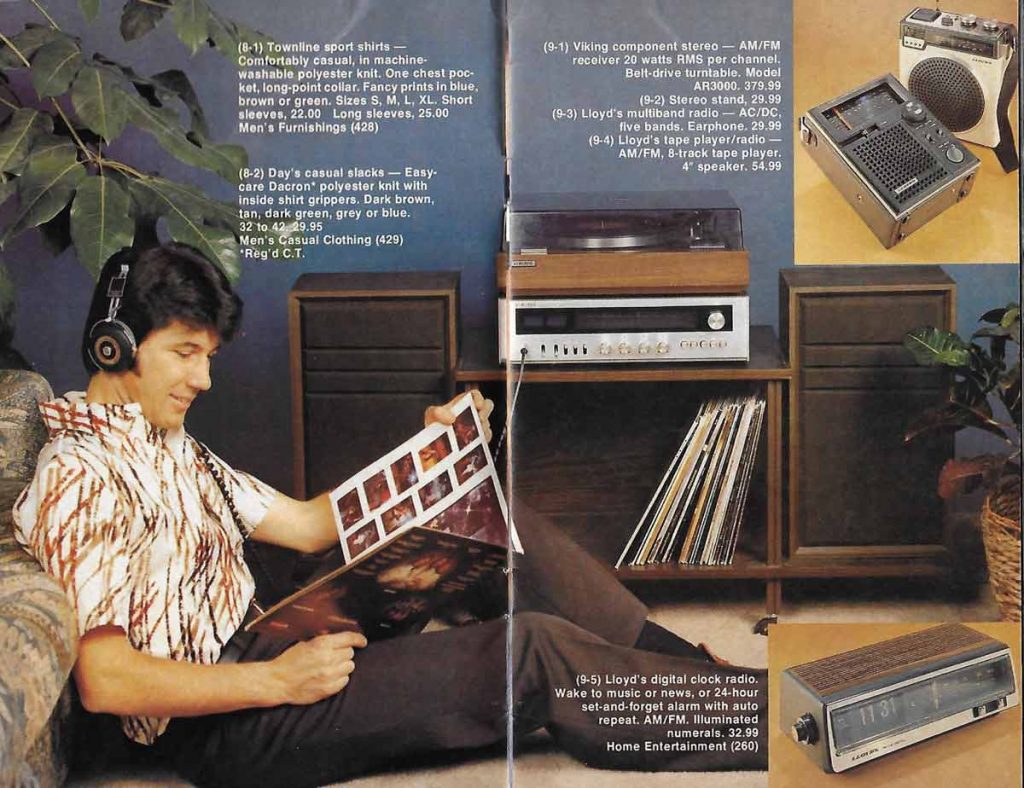 Lloyd's Stereos were kind of a "Dad brand".
Get dad a classy ashtray!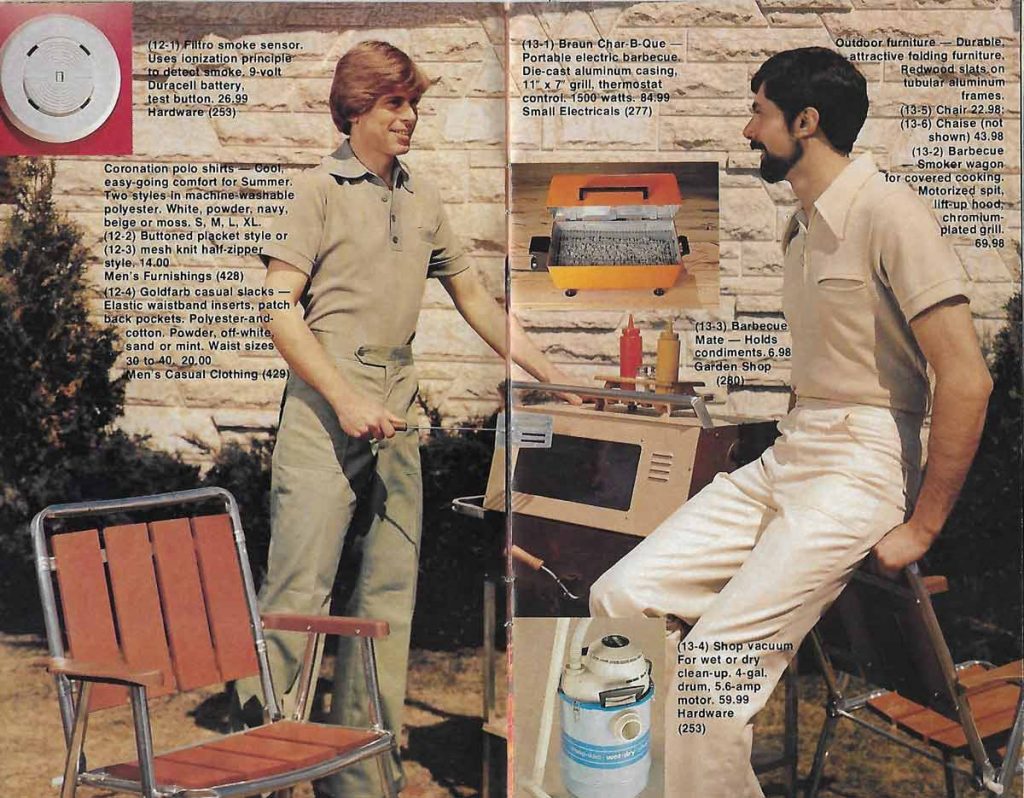 Elastic waist band pants? I'm in.
Getting dad a mower on Father's Day is the male equivalent of getting mom a frying pan on Mother's day.
Time to musk up boys!
I really wanted to make a joke about how the guy in the middle is Ray Buktenica but that may be the most dated reference I've ever created.
Old man brand recliners, I swear that every house on my block was issued one of these.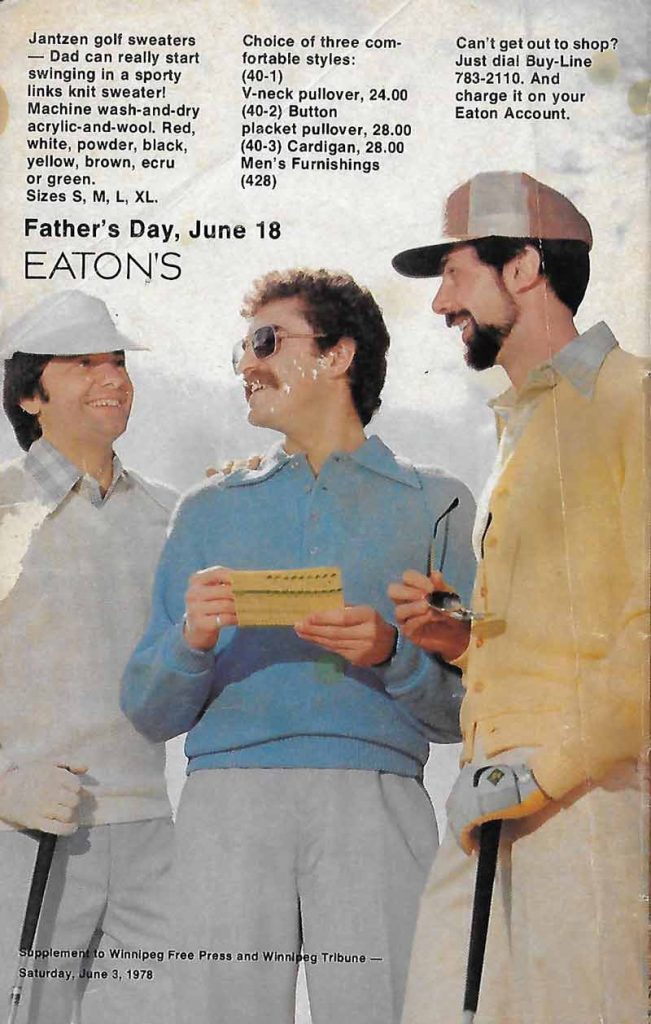 Happy Father's Day!
If you like vintage toys from the 60s to the 80s, please check out our publication,  Toy-Ventures magazine. Issue 4 is shipping this month and it's loaded with cool toys and information.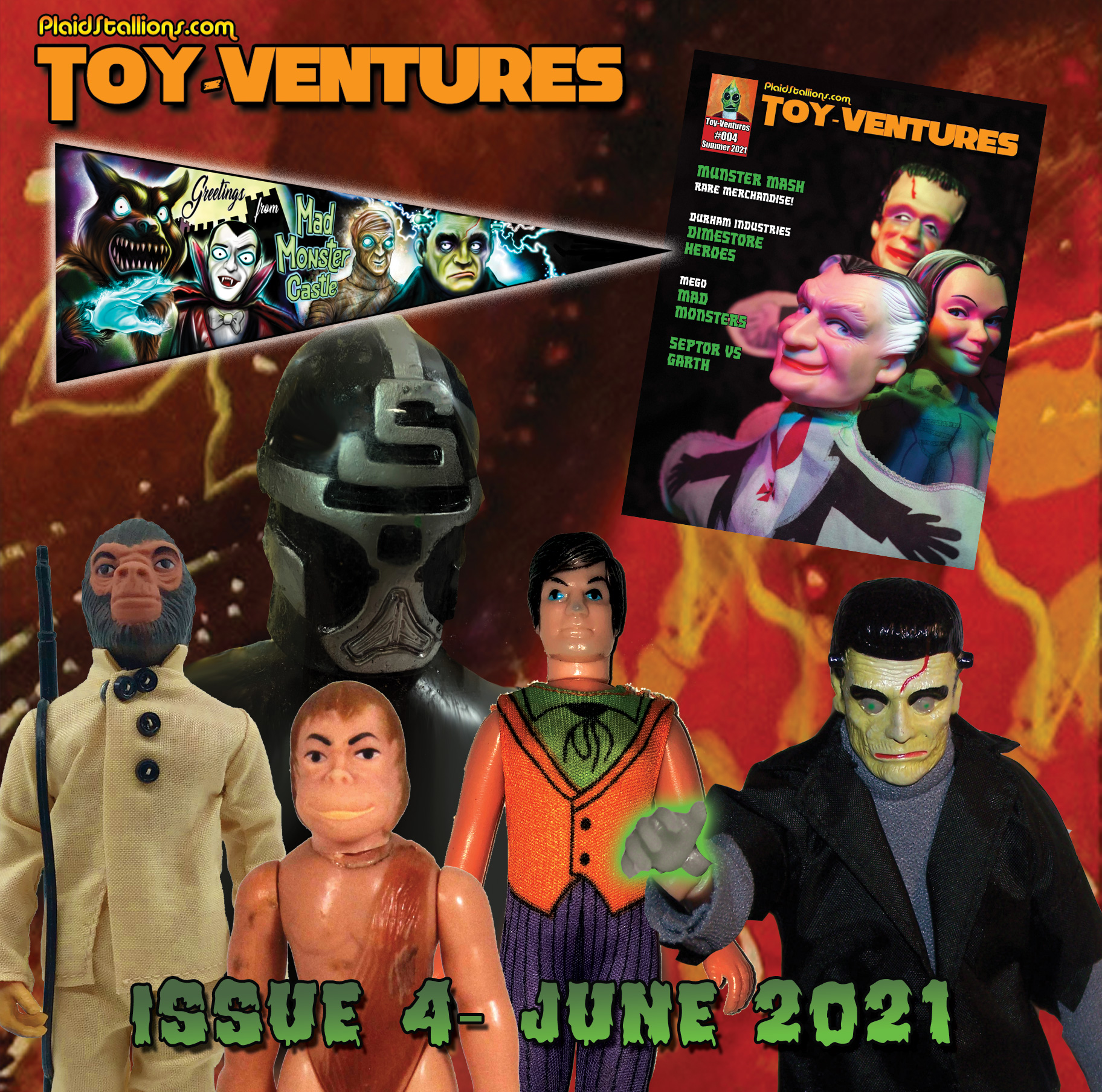 FACEBOOK GROUPS FROM PLAIDSTALLIONS

Pod Stallions is one of the most fun groups on Facebook. Join us for our all-day breakfast bar on Sundays and remember, you keep the glass!

Mego Knock Off Headquarters– The leading group discussing 70s dimestore goodness like Lincoln International, AHI, Tomland, Durham, you get the picture. Whether you like Mr. Rock or are more of an Astro Apes person, this is the group you need to be in.