1978 Dejay Record Player Catalog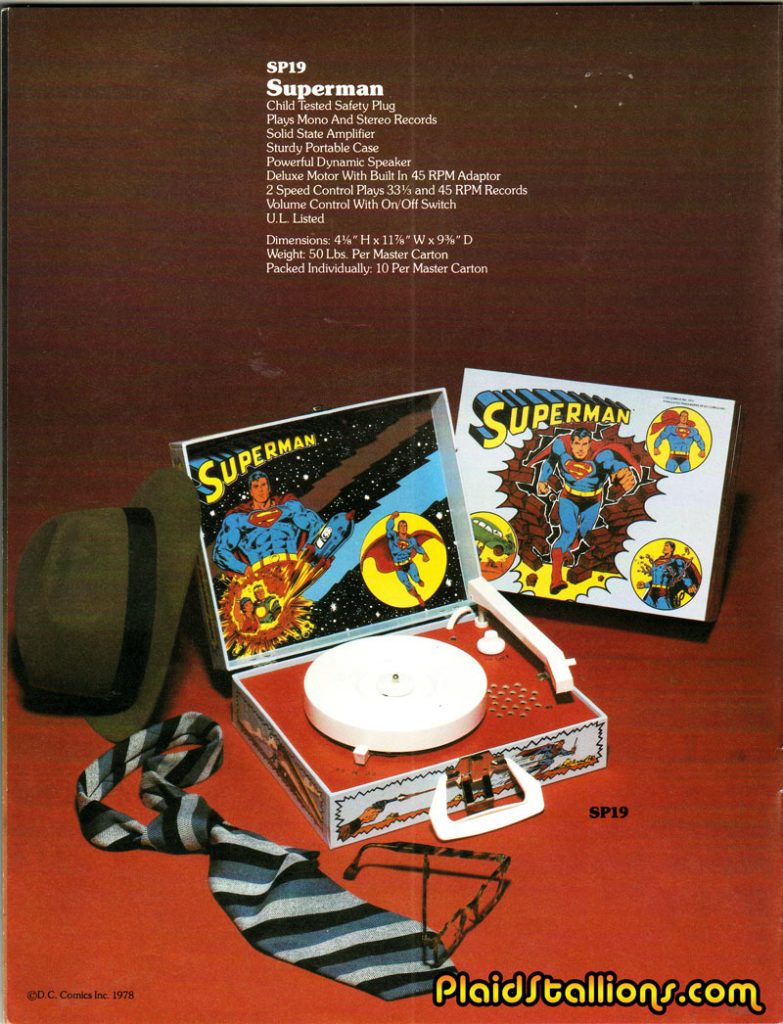 I'm really happy vinyl is back in what few record stores I can find these days, that's why I love this 1978 catalog from Dejay featuring a variety of licensed children's record players.


Disco, Holly Hobbie and the Superfriends, it's a grouping that won't happen in any other decade….


Check out the 1978 Dejay Catalog here.
More Superhero Stuff!