1977 Hasbro Charlies Angels Catalog
1977 Hasbro Charlie's Angels Catalog
The 1976 TV debut of Charlie's Angels was somewhat reviled by TV critics but a runaway hit with the audience which not only included men but young girls who saw the crime-fighting trio as role models. This lead to merchandising and in 1977 "Angel Mania" hit toy shelves, Farrah Fawcett and Jaclyn Smith signed their likeness to Mego for celebrity fashion dolls (such a clever workaround) but the main event was the Hasbro line of 9″ figures based on the series.
Toy fair 1977 saw the launch of the Hasbro Charlie's Angels toy line, the line would grow in 1978 and actually include cast member changes.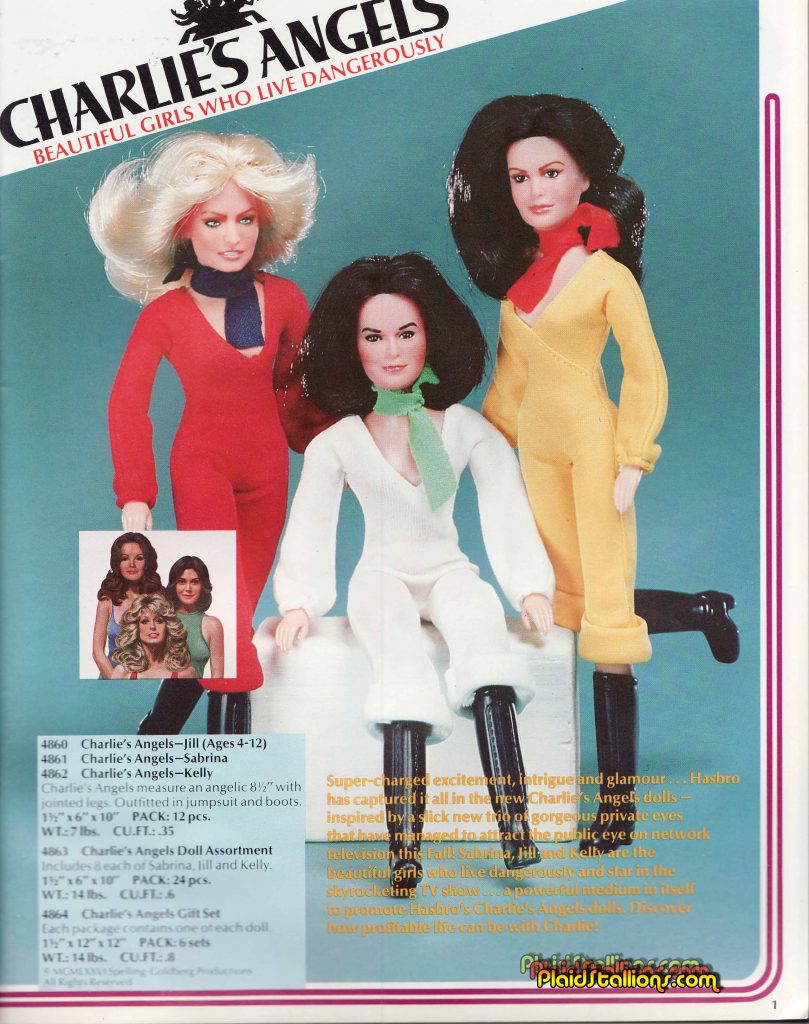 Hasbro gave Angel's jumpsuits and neckerchiefs, which is something ABC should have done.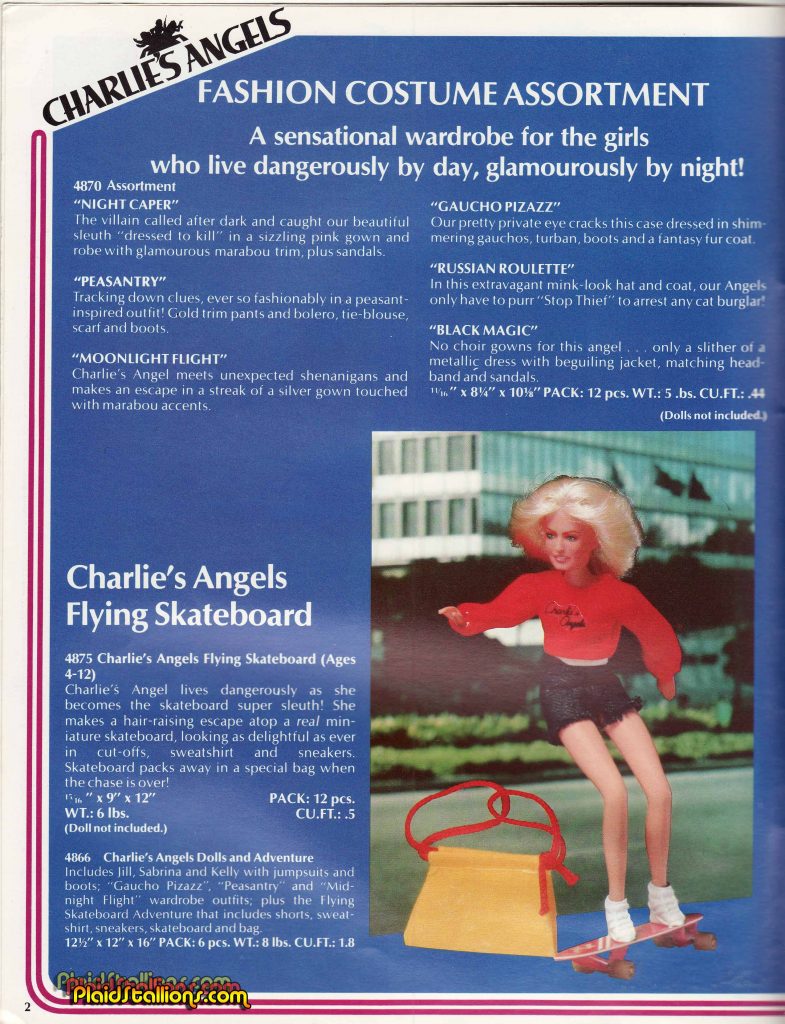 Predictably, the Hasbro Charlies Angels concept was to sell costumes, disguises and flying skateboards?.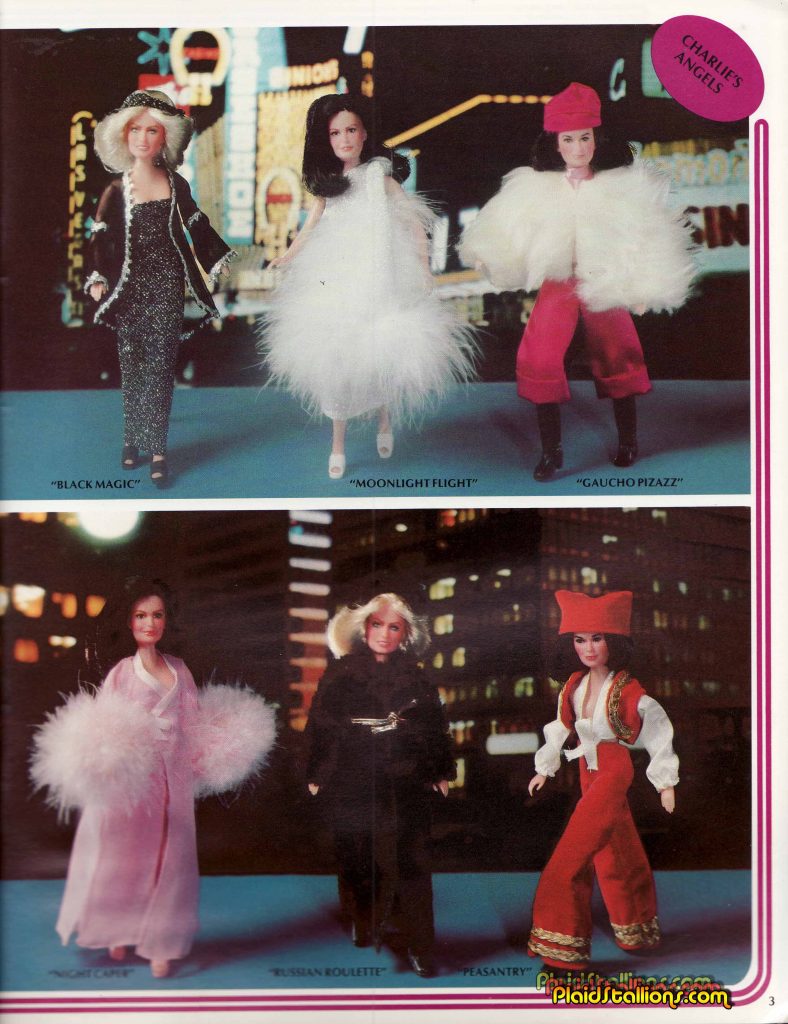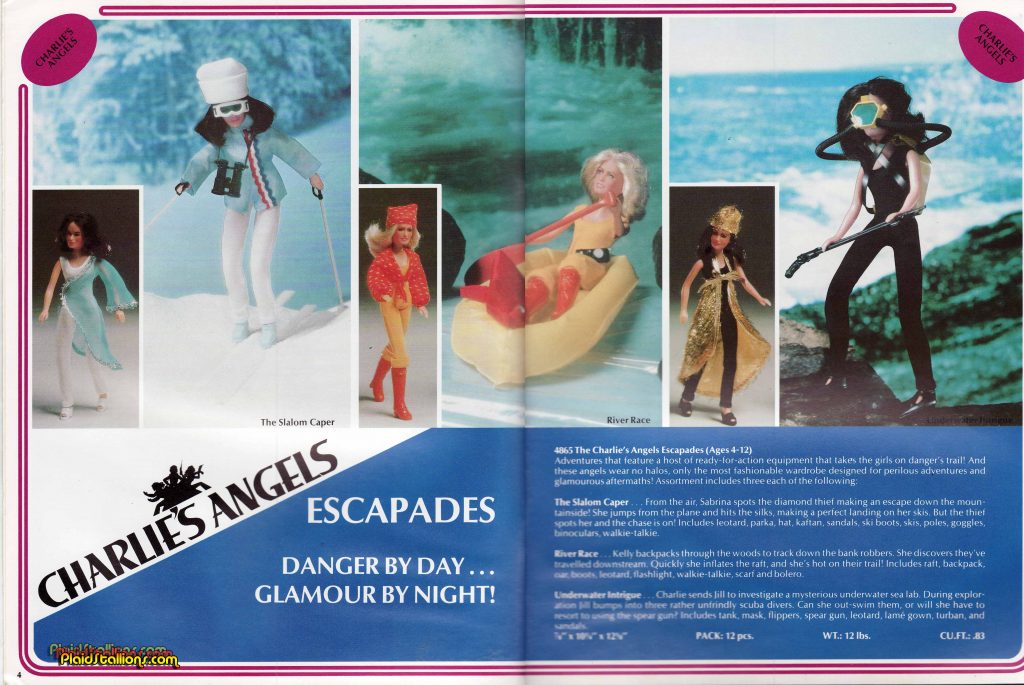 Some of this stuff was also sold for Superjoe the same year..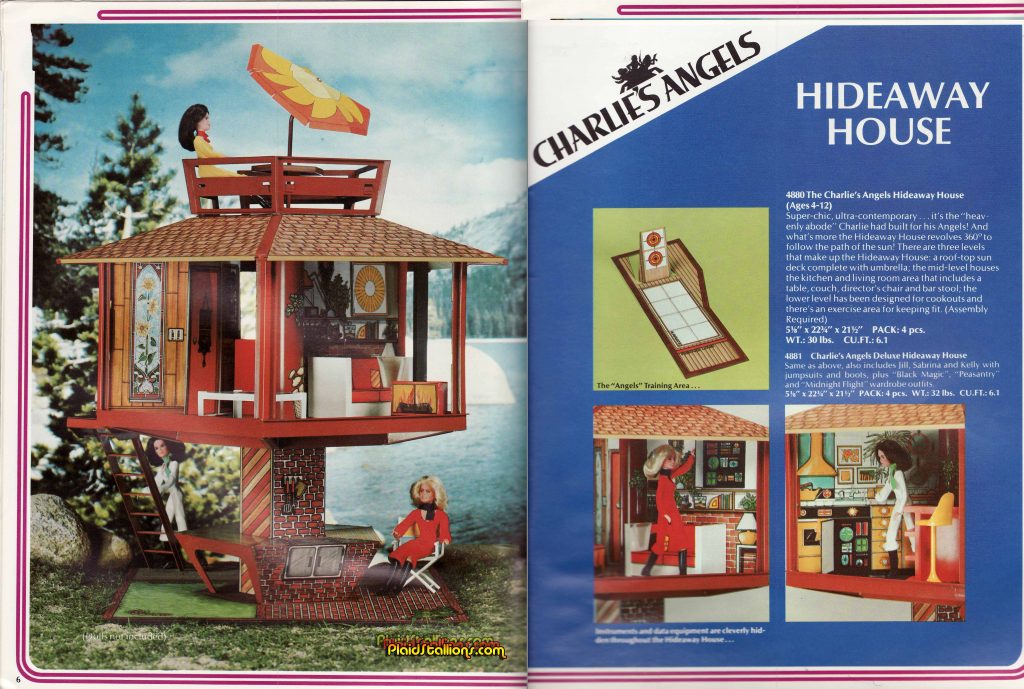 The Hasbro Charlies Angels Hideaway House is the typical dollhouse/playset that I wish was more common these days. Bosely not included, you'll have to use your Mego Friar Tuck.
Toy-Ventures Magazine is our newest creation, an old-school print magazine about vintage toys! Professionally laid out and written, each issue is brimming with obscure and rare toys from companies such as Mego, Kenner, Remco, AHI, and much more. Monsters, Superheroes, Adventurers, Knock Offs, Apes, and so much more, it's in Toy-Ventures.
Toy-Ventures Issue 4 is available now:
Ebay: https://ebay.us/XSS1X7
Plaid Stallions Store: https://plaidstallions.com/reboot/shop/
Amazon:https://amzn.to/3d9Q0AS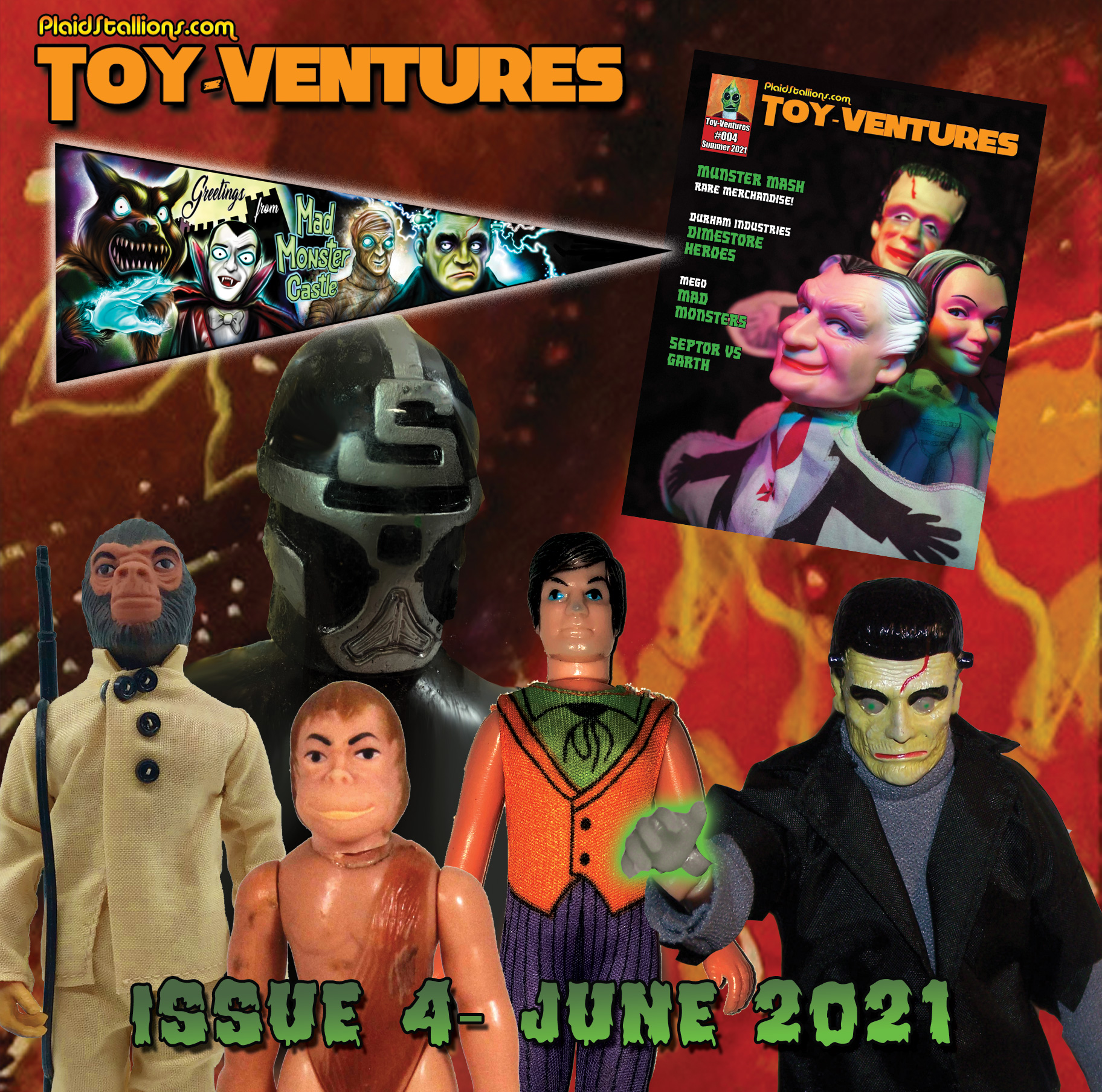 FACEBOOK GROUPS FROM PLAIDSTALLIONS

Pod Stallions is one of the most fun groups on Facebook. Toys, Comics, Movies, TV, it's all up for grabs and remember, you keep the glass!

Mego Knock Off Headquarters– The leading group discussing 70s Dime store knock-offs of Mego action figures, we talk vintage toys, not others. It's a fun group where we talk about Lincoln International, AHI, Tomland, and all those companies that never thought to put their name on things because….lawyers.