1976 Mattel Sunshine Family Catalog
I've been quite open about the fact that the Mattel Sunshine Family dolls kind of freaked me out as a kid, it's the blank eyes, sedate expression and well, even their name sounds like a Grindhouse horror movie.
The Sunshine Family was devised in the mid-seventies by Mattel and seems to be grown-up hippies now starting young families.
Much of the play is centred around crafts which is really of the era. The family owns a hobby store and later on they would create what looked like a commune. Unfortunately, we didn't get to see the Sunshine family abandon their values and become yuppies in the eighties as the line was cancelled in 1978. Mattel regrettably recycled their rather a doll simple bodies into lines such as Space:1999, Welcome Back Kotter and Mork and Mindy.
Click on the images below to see larger pages with descriptions: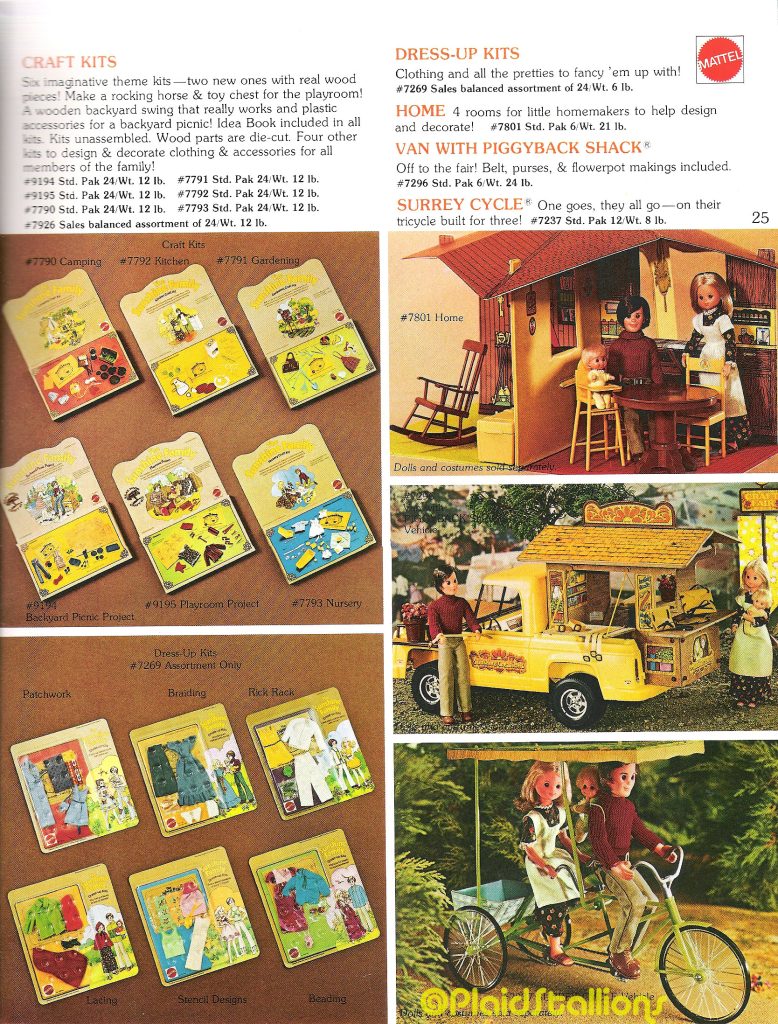 The Sunshine and Happy Families had quite a brood when you included the Grand Parents, it would have been fun if Mattel included the "other" set of in-laws, you know the one with the crew cut father-in-law who was always yelling at the dad to get real jobs and cut his hair?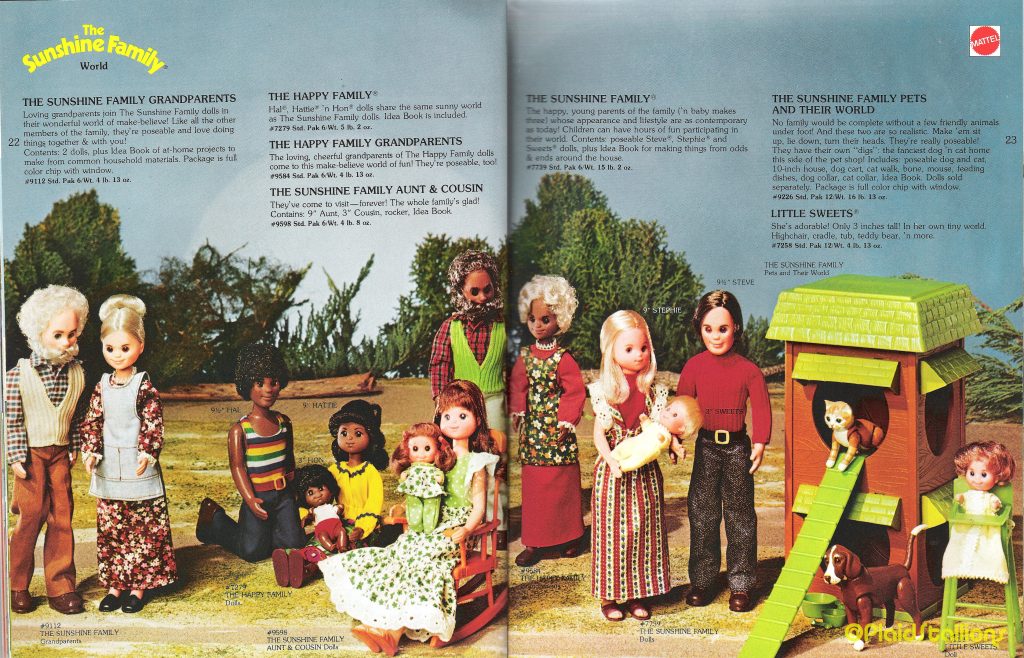 The Sunshine Family Craft Store looks like one those places your mom would drag you to in the middle of nowhere to buy butter tarts and a macrame plant holder. Ok, that may have unlocked a memory.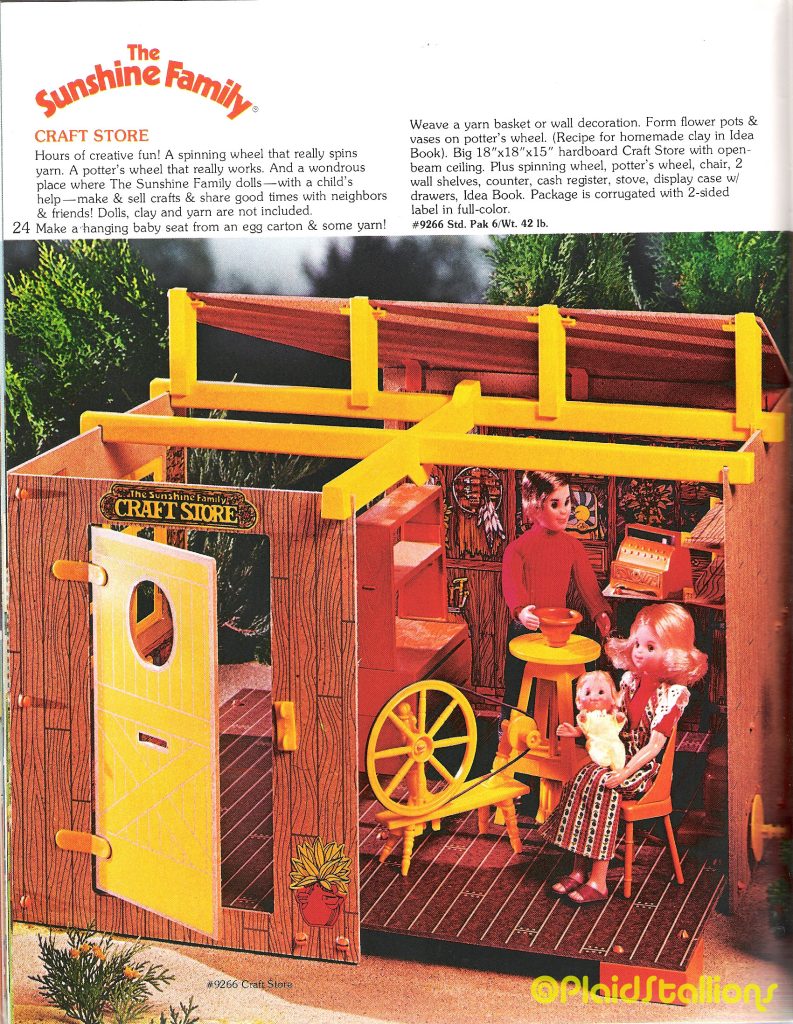 When not in the country store the Sunshine Family would get in their pick up truck and sell stuff at country fairs and flea markets, I know a lot of people like this. That bicycle sat next to a "Korg 7000 BC" game in my local variety store until about 1990. Almost twenty years of being reminded that the Sunshine Family was a thing.
Issue 6 of Toy-Ventures ships next week, order now from our shop and get a free Star Team Poster by legendary artist Dave Waugh!
Our newest book "Knock-Offs: Totally, Unauthorized Action Figures" is now available. It's 130 pages of bootleg goodness.
You can get this new book via the PlaidStallions Shop , On Amazon (Affiliate Link) or on eBay (eBay Link)
Our book Rack Toys, Cheap, Crazed Playthings is now available again! Order through our Affiliate Link
Order Rack Toys 2.0 Here through our Affiliate Link►https://amzn.to/3Bkm9z1
FACEBOOK GROUPS FROM PLAIDSTALLIONS

Pod Stallions is one of the most fun groups on Facebook. Toys, Comics, Movies, TV, it's all up for grabs and remember, you keep the glass!

Mego Knock Off Headquarters– The leading group discussing 70s Dime store knock-offs of Mego action figures, we talk vintage toys and not others. We know the difference between Astro Apes and Action Apeman! It's a really fun group where we talk about Lincoln International, AHI, Tomland, Bogi, Demo Man, Mortoy, and other generic greats.