1975 Rapco Catalog- Universal Monsters Hobby Kits- Famous Monsters

One of the bigger explosions in the seventies was the rise of the homemade craft kit, which no doubt was brought about by the hippie movement of the 60's..
Children across America were making macrame (guilty!), rug hooking (guilty!) and happily making Christmas tree Candles (My father must have worried about me).
One of the bigger players in all of this was a company known as Rapco, who had the good sense to create licensed Candle sets of the Universal monsters, who wouldn't want a Frankenstein or a creature candle? I want one right now!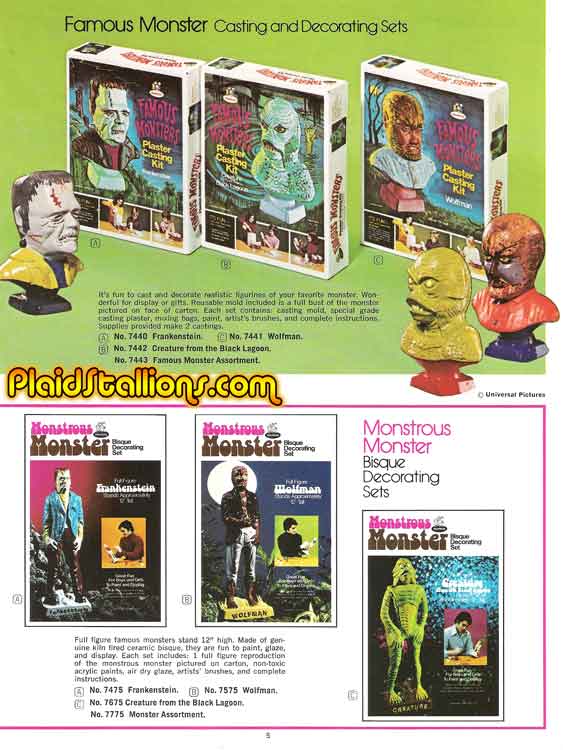 I think the Frankenstein bust looks a lot like Glenn Strange. Like anybody who collects monster goodies, I would love to own these….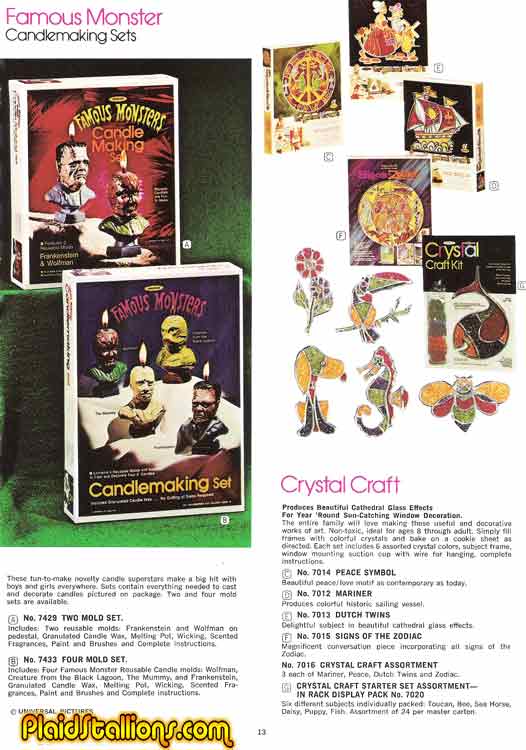 Famous Monsters candles, now that's some manly candle making. I wonder if anyone sells copies of these? I'd love to grab a bunch. Note that you got a bonus Monster in the form of the Mummy in the four-pack. My four favorite monsters all in one set, sweet.
Spin Art and the Rain Gardens.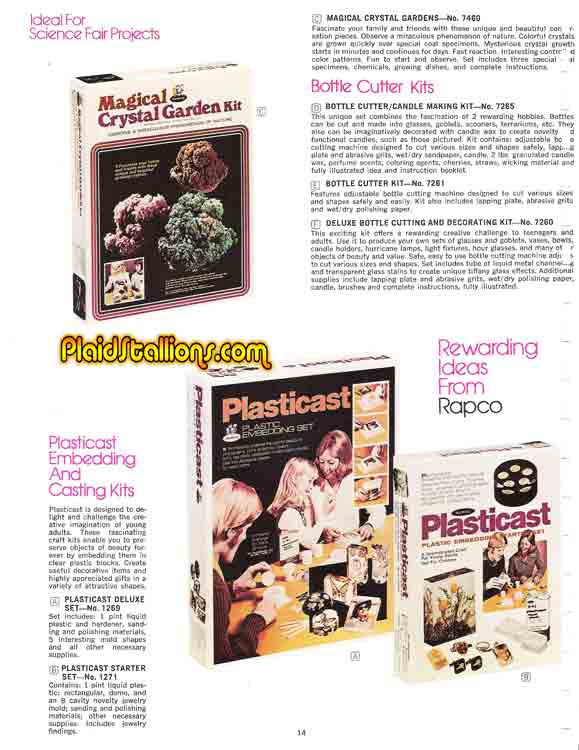 The infamous Plasticast! Just like Cynthia used on Jimi Hendrix!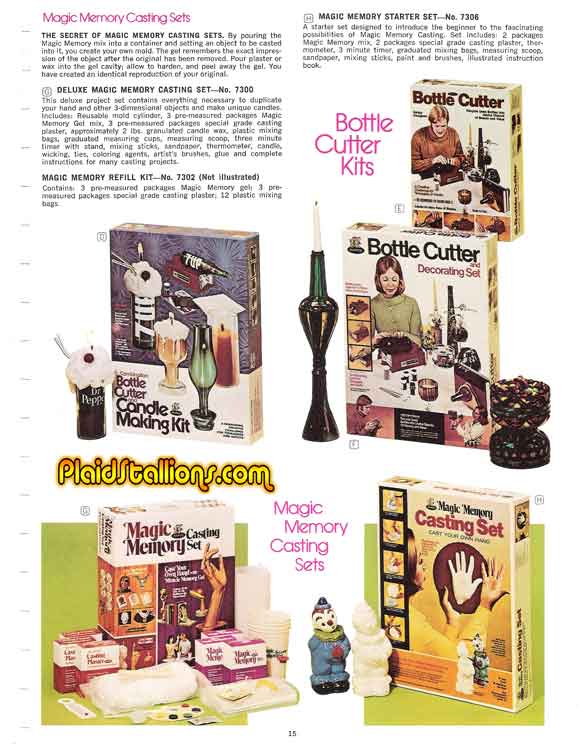 Interest in bottle cutting probably waned around the same time we all started using plastic, not as much fun and no damnded good at holding a candle…..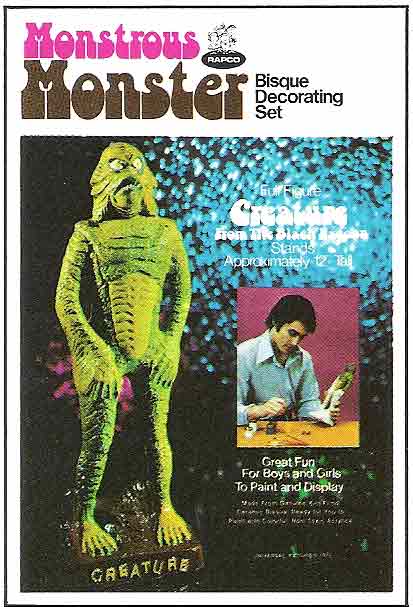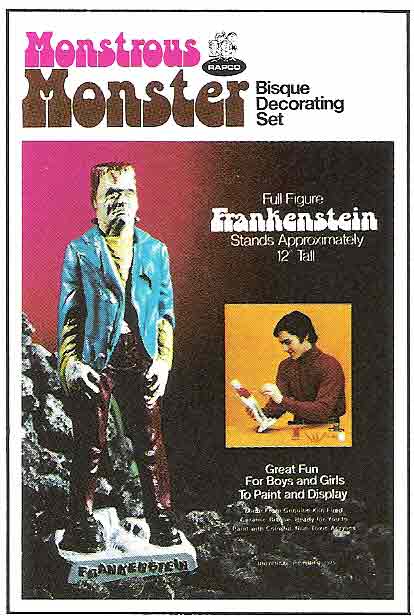 PlaidStallions Toy-Ventures Magazine #1 is now available and it's been called "not only an entertaining read, but it's also an impeccable work of reference" by PopCult.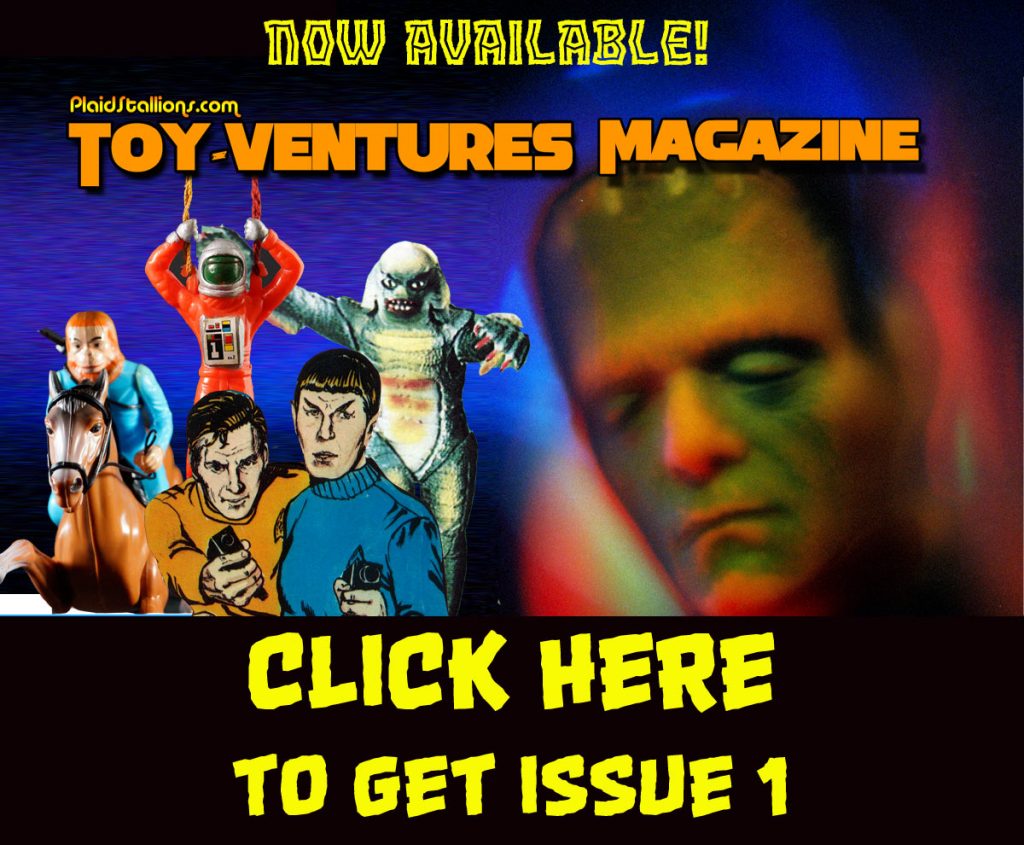 Join the Mego Knock Offs Facebook Group!