1975 Matchbox MAC Catalog- Mobile Action Command
1975 Matchbox MAC Catalogue
Matchbox MAC or "Mobile Action Command" is one of the 1970s most forgotten toy lines.
That's a shame because of how wonderful they really are. A series of quasi-futuristic vehicles that come with a nameless driver (I always pretended he was a robot), this series would run for years and was a good use of two bucks!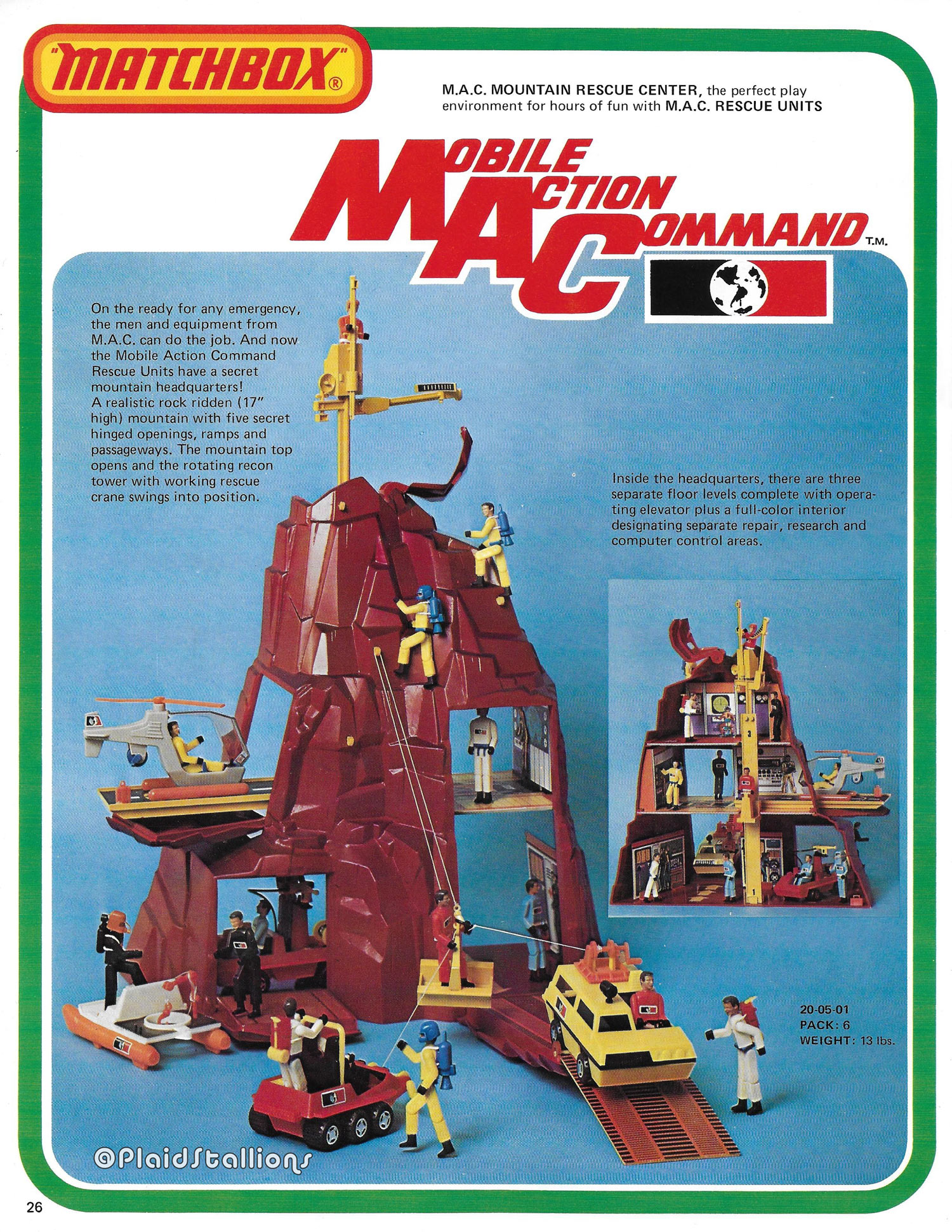 The Matchbox MAC toy line seemed to be taking some cues here from the Hasbro GI Joe Adventure team line. A group of jumpsuited men that were primarily interested in rescuing people, it also feels a little bit like the Thunderbirds as well. Their mountain base was the big "Christmas" item for the line and would appear in more than one Department Store wish book.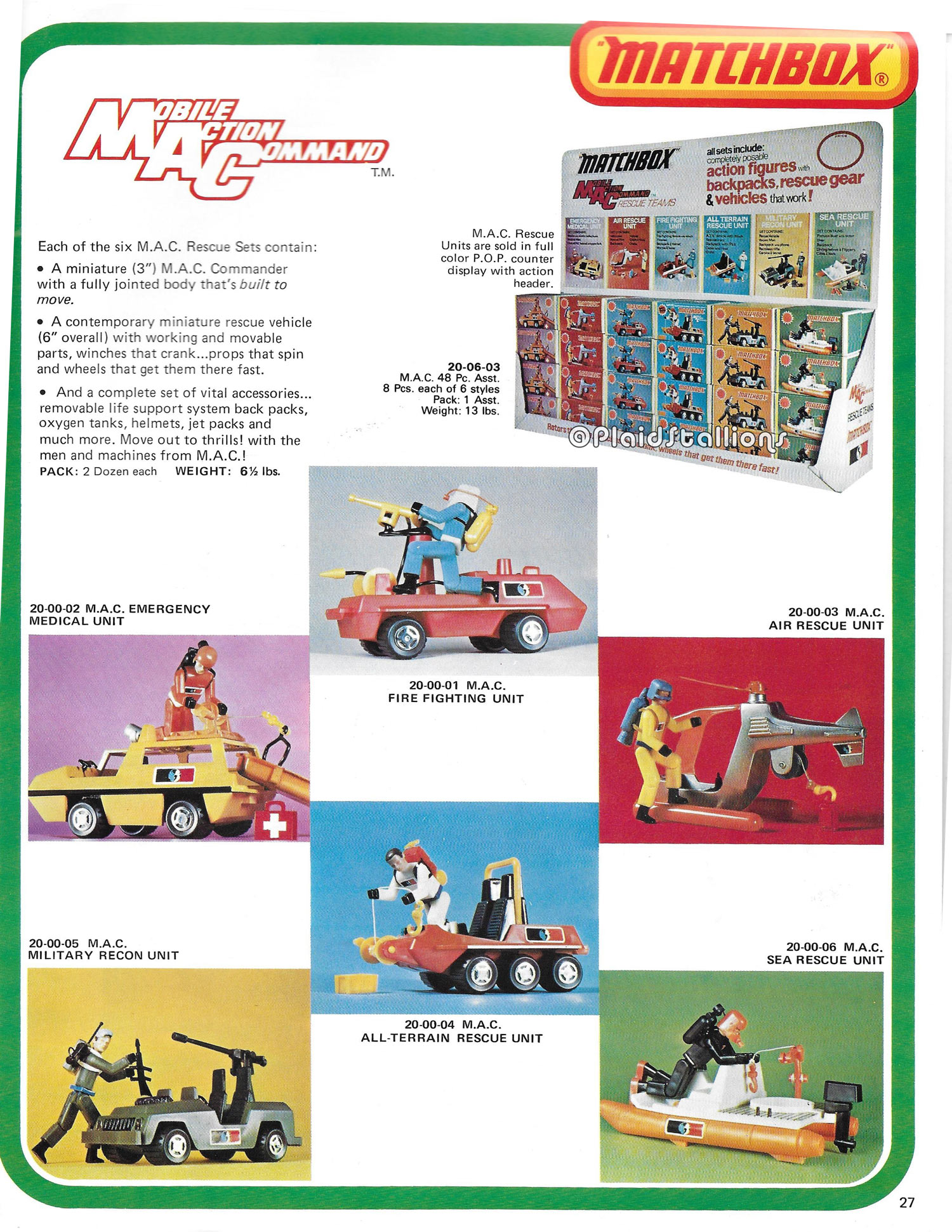 The Matchbox MAC line would see a major transformation in 1976. The figures would receive taller and bulkier figures meant to be more realistic (but some would argue didn't fit the vehicles as well). Also, the boxes would be abandoned for blister cards, which greatly helped their sales appeal.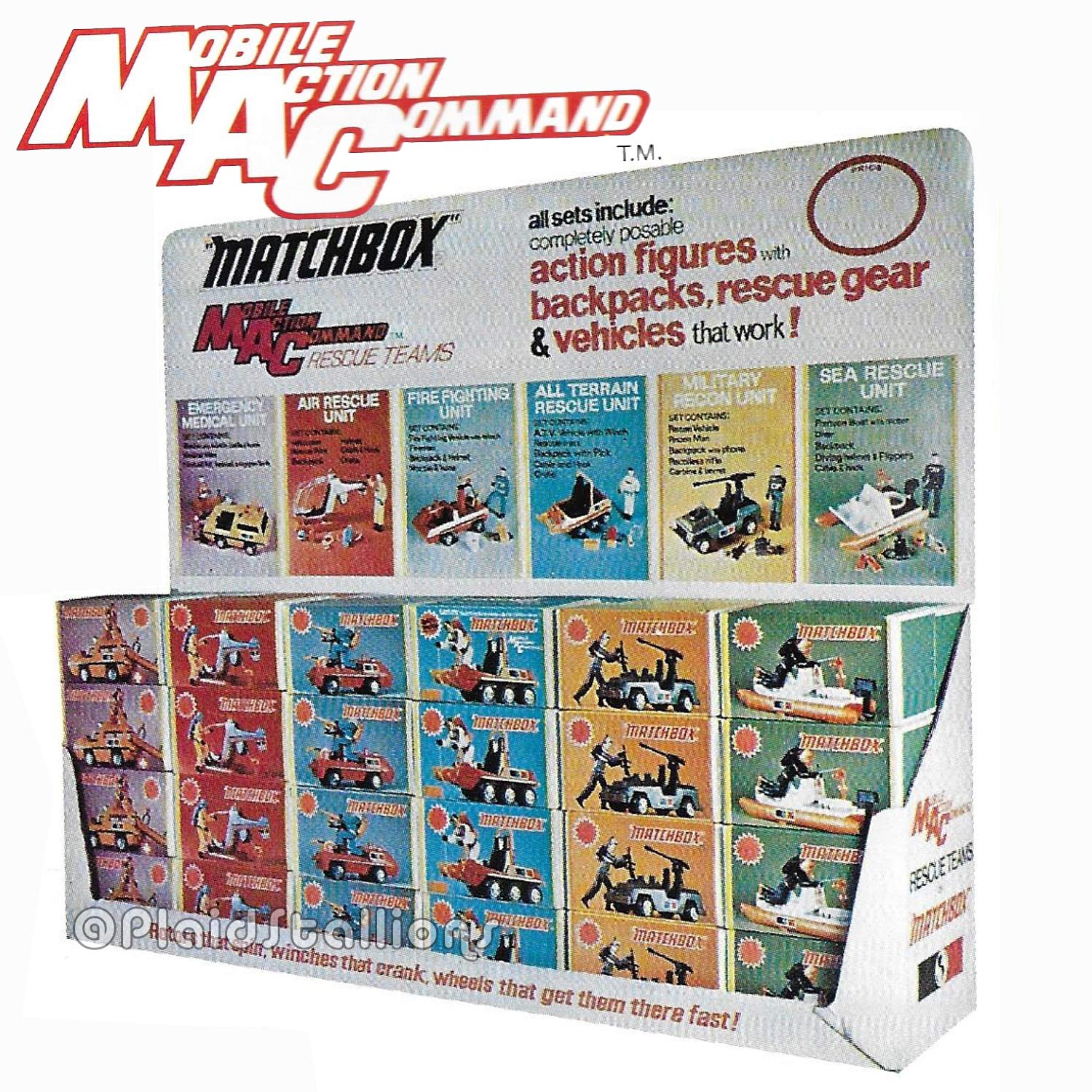 We've done an episode on Matchbox MAC for Toy-Ventures.
Do you miss toy magazines?
That's why we created Toy-Ventures magazine, an old-school print publication dedicated to vintage toys from the 1960s to the 1990s. Each issue is packed with never before seen images and information written by some of the top collectors. We've got six issues and climbing; please check our page here or visit our store.

Our newest book "Knock-Offs: Totally, Unauthorized Action Figures," is now available. It's 130 pages of bootleg goodness.
You can get this new book via the PlaidStallions Shop , On Amazon (Affiliate Link) or on eBay (eBay Link)
Our book Rack Toys, Cheap, Crazed Playthings is now available again! Order through our Affiliate Link
Order Rack Toys 2.0 Here through our Affiliate Link►https://amzn.to/3Bkm9z1
FACEBOOK GROUPS FROM PLAIDSTALLIONS

Pod Stallions is based on our podcast and is one of the most fun groups on Facebook. Toys, Comics, Movies, TV, it's all up for grabs and remember, you keep the glass! If you like our show, then you have found your tribe.

Mego Knock Off Headquarters– The leading group discussing 70s Dime store knock-offs and bootleg action figures, we talk vintage toys and not others. We know the difference between Astro Apes and Action Apeman.  It's a fun group where we talk about Lincoln International, AHI, Mighty Gary, Tomland, Bogi, Demo Man, Mortoys, and other generic greats.
5 Awesome Things on eBay this week