1977 Matchbox MAC (Mobile Action Command) Catalog
Matchbox MAC or "Mobile Action Command"  is one of the most underrated action figure lines of the 1970s.
The concept is centered on the nameless men of MAC, an international rescue operation similar to the Thunderbirds, each man has his own quasi-futuristic vehicle. The combination of a 2″ figure and attractively priced vehicle lured me many times and the lack of a back story intrigued me and millions of other children worldwide. The thing I hear most about MAC these days from collectors is "I had that but never knew what they were called!"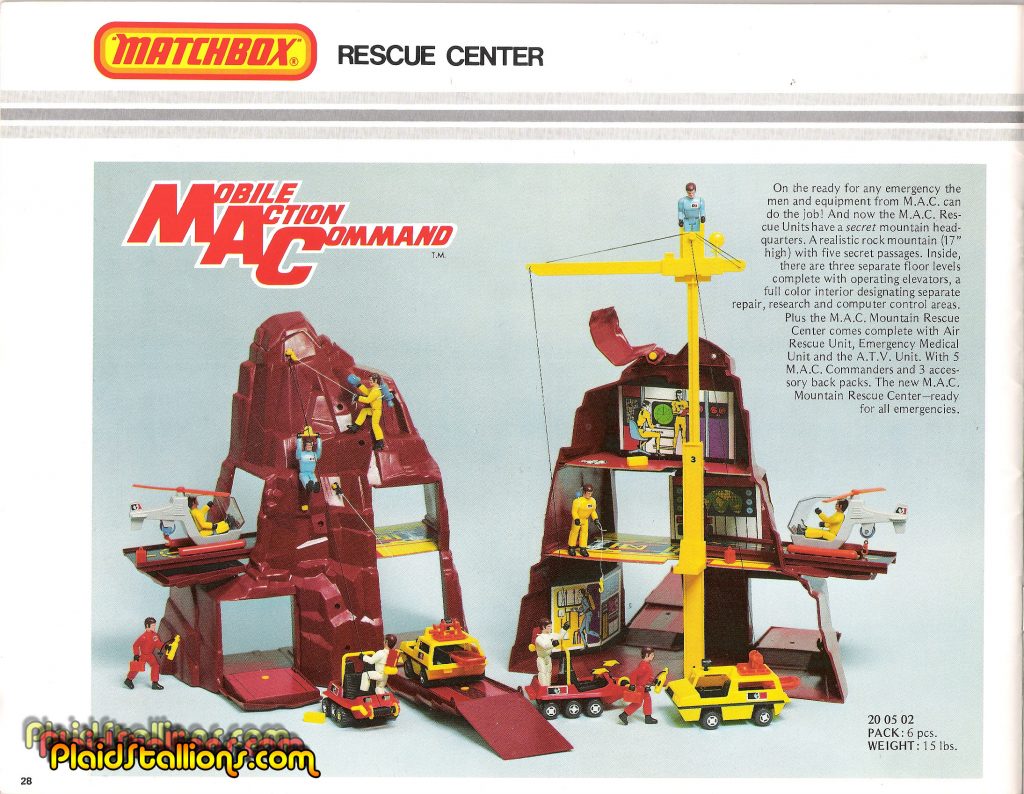 The men of Matchbox MAC were based in a secret mountain fortress complete with three vehicles and three Mobile Action Command agents. This playset was the most expensive piece in the MAC arsenal and today it's not uncommon to find this piece in a department store mailer box.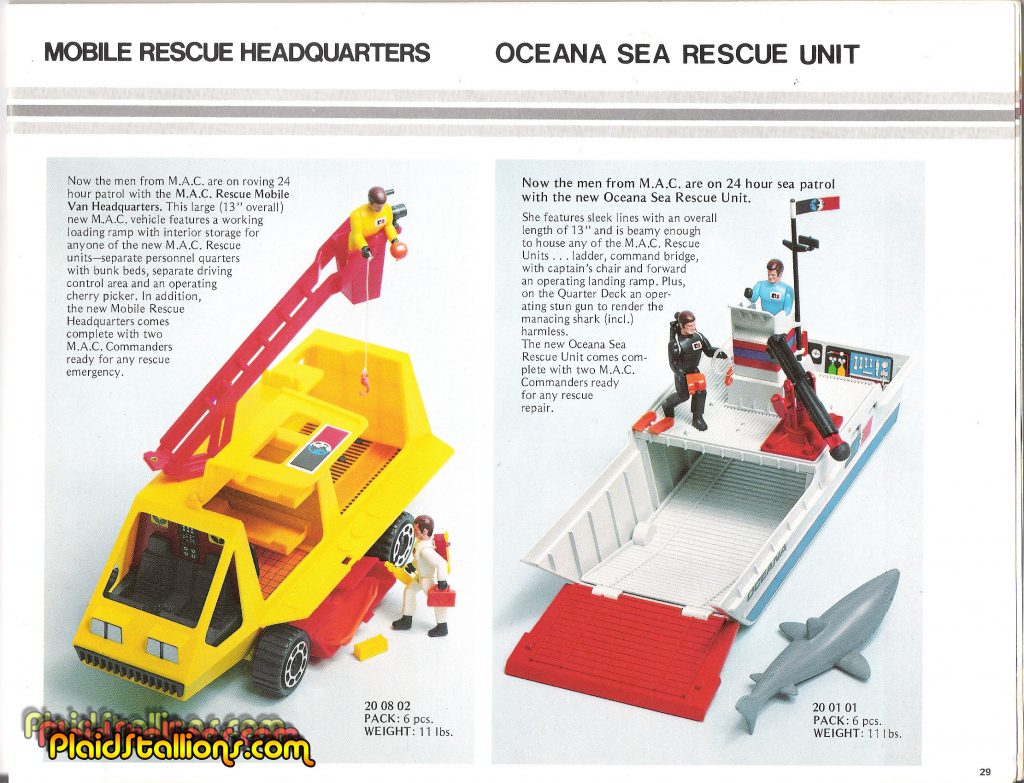 The Mobile Rescue Headquarters and Oceana Sea Rescue Unit (with cool shark!) were higher price point units. Note that the gun on the boat only stuns the shark.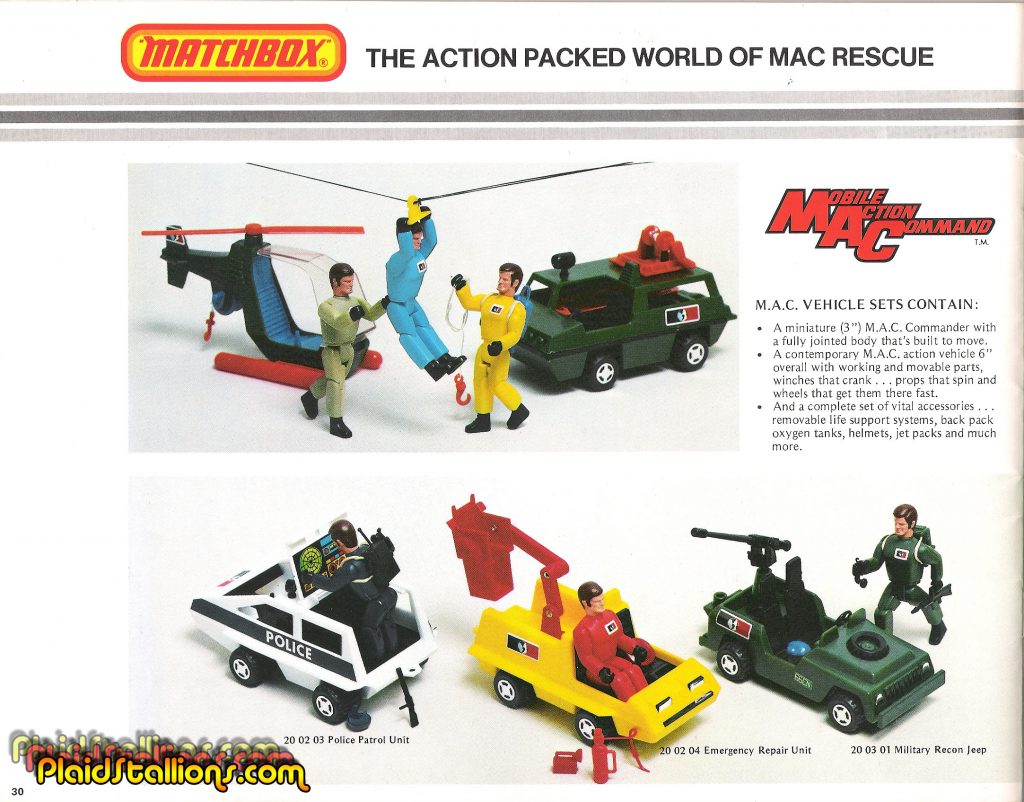 These MAC vehicle sets were the bread and butter of the line and what most people remember, I personally had the police patrol unit and remember thinking it was from the future!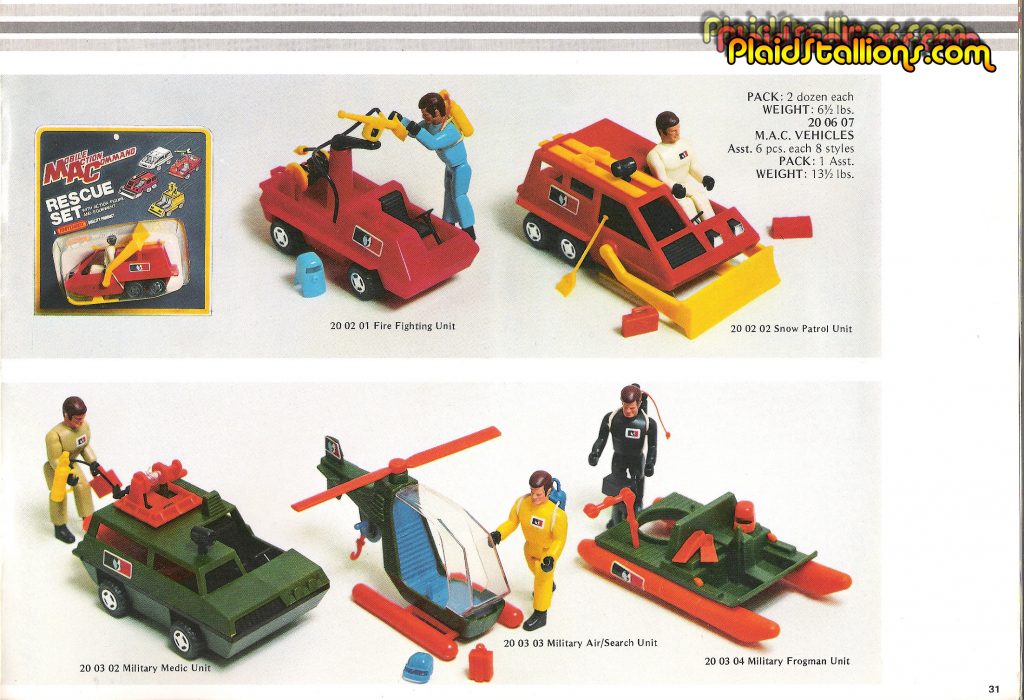 Even the military sets are devoted to rescue, one of the cooler things about MAC. I also that frogman set as a kid, I was obsessed with scuba diving.

We did a video on Matchbox MAC a couple of years back (Hey that rhymes!)
Toy-Ventures Magazine is our newest creation, an old-school print magazine about vintage toys! Professionally laid out and written, each issue is brimming with obscure and rare toys from companies such as Mego, Kenner, Remco, AHI, and much more. Monsters, Superheroes, Adventurers, Knock Offs, Apes, and so much more, it's in Toy-Ventures.
Toy-Ventures Issue 4 is available now:
Ebay: https://ebay.us/XSS1X7
Plaid Stallions Store: https://plaidstallions.com/reboot/shop/
Amazon:https://amzn.to/3d9Q0AS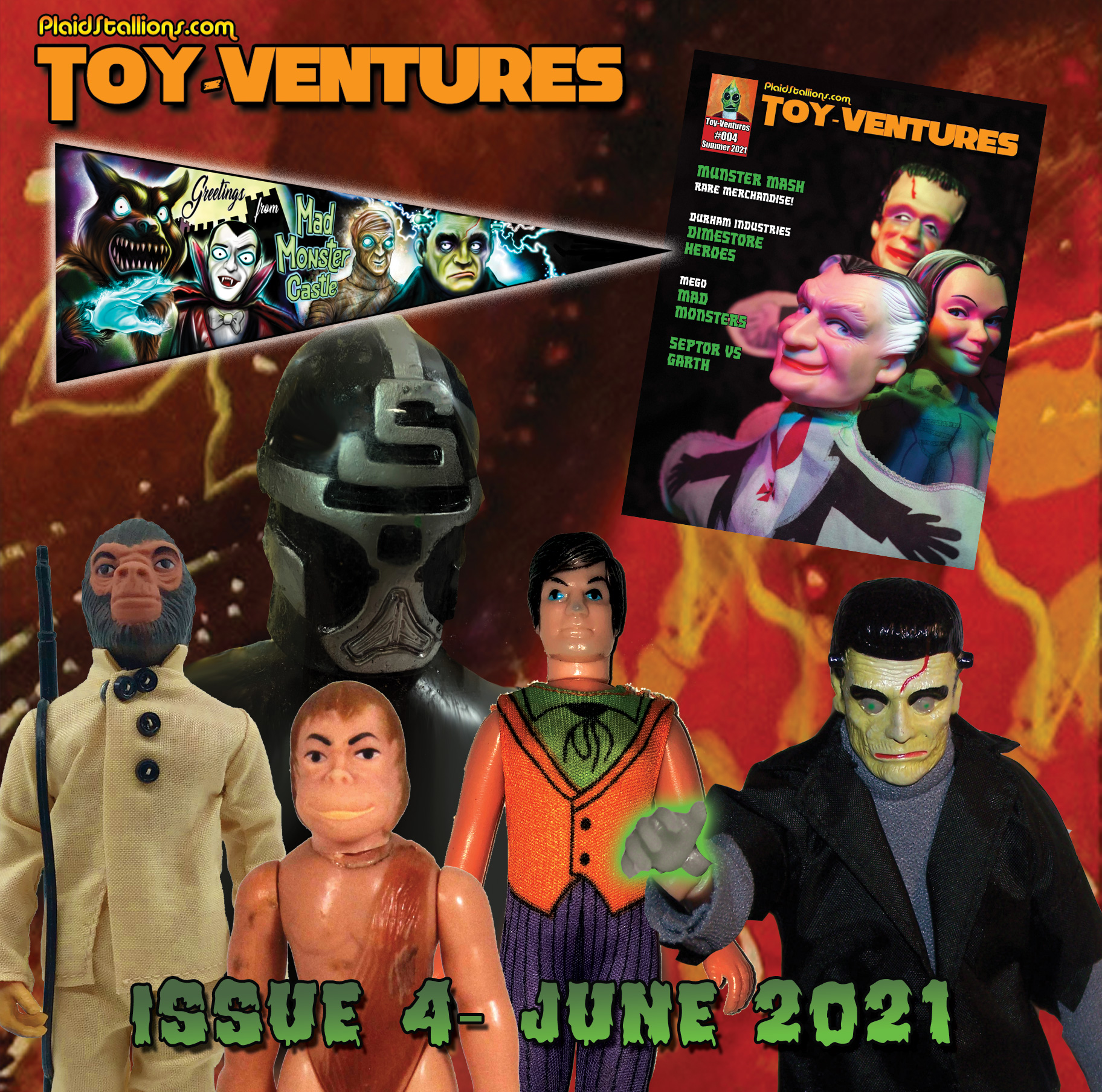 FACEBOOK GROUPS FROM PLAIDSTALLIONS

Pod Stallions is one of the most fun groups on Facebook. Toys, Comics, Movies, TV, it's all up for grabs and remember, you keep the glass!

Mego Knock Off Headquarters– The leading group discussing 70s Dime store knock-offs of Mego action figures, we talk vintage toys, not others. It's a fun group where we talk about Lincoln International, AHI, Tomland, and all those companies that never thought to put their name on things because….lawyers.