Diener industries made school supplies fun with figural erasers and pencil toppers, they were toys you could sneak into school. If you take a look at this catalog, you will find something you forgot you had as a kid.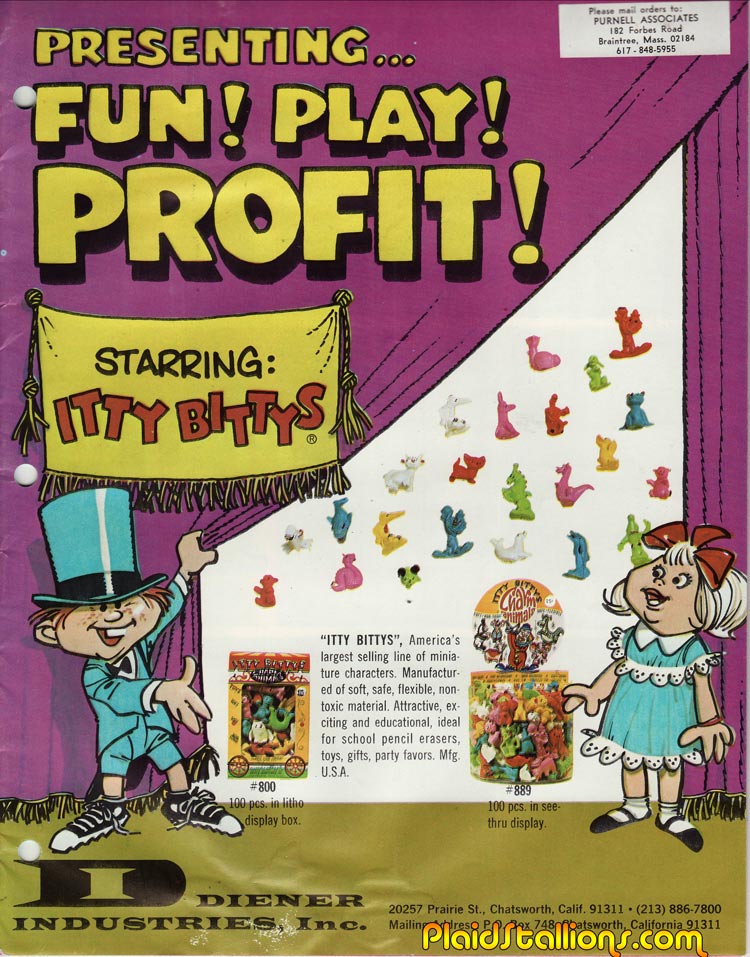 Collectible erasers were the one thing a kid could sneak into School without fear of being taken away, a brilliant concept that kept the company afloat.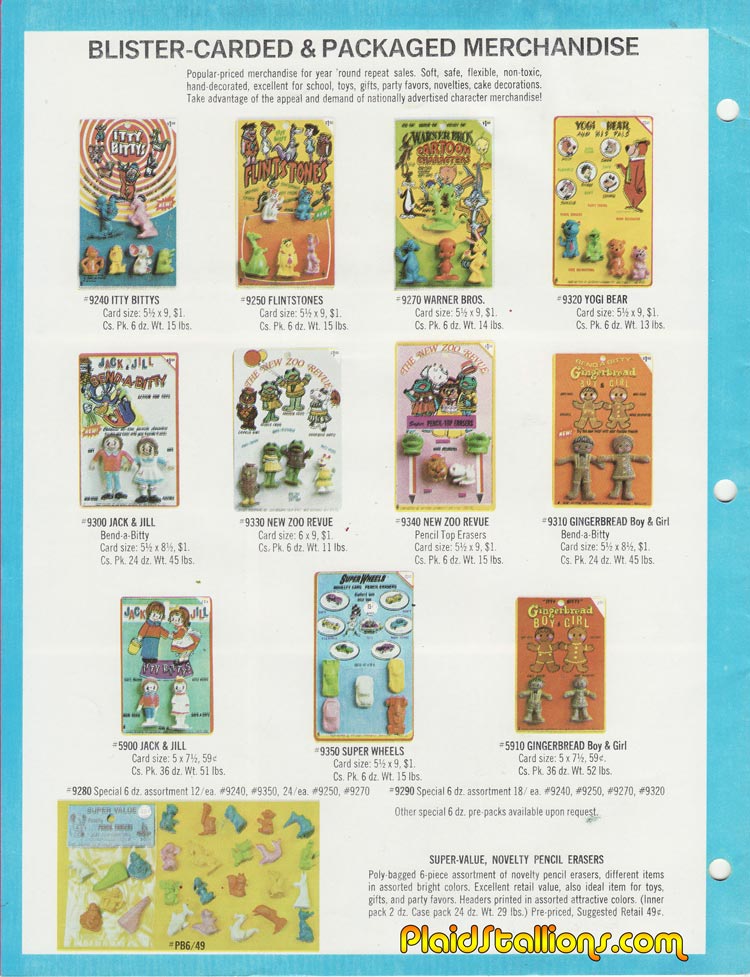 Many of these items were evergreens and sold for decades, I personally bought those Flintstones erasers when "Canada's Wonderland" opened in the early 1980s.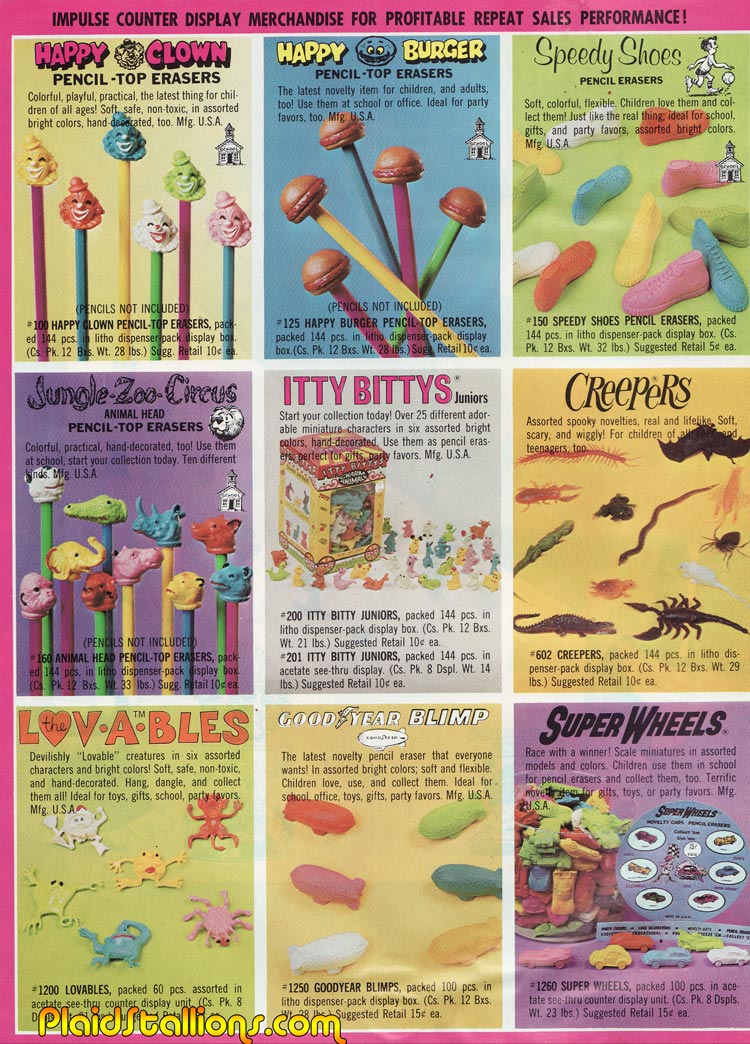 My grandparents owned a shoe store and exclusively used those Speedy Shoe erasers, I'm pretty sure I still have some.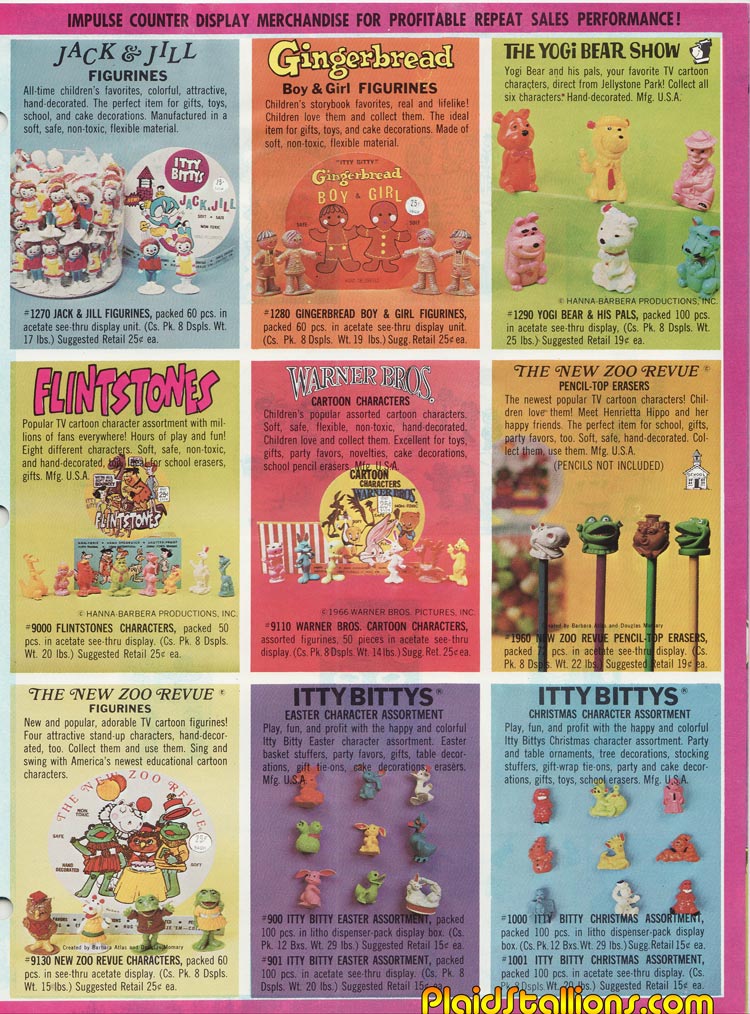 Diener made different figurines over the years including Kung Fu characters and Alien Creatures that are quite collectible now.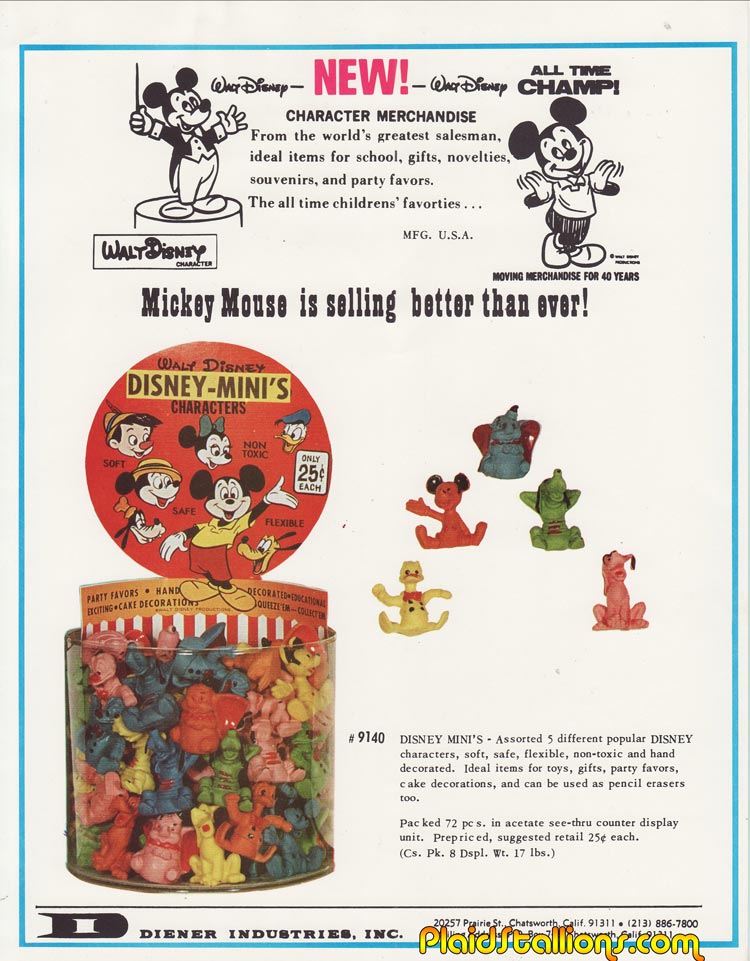 Disney was something of a cash cow in the 1970s it seems.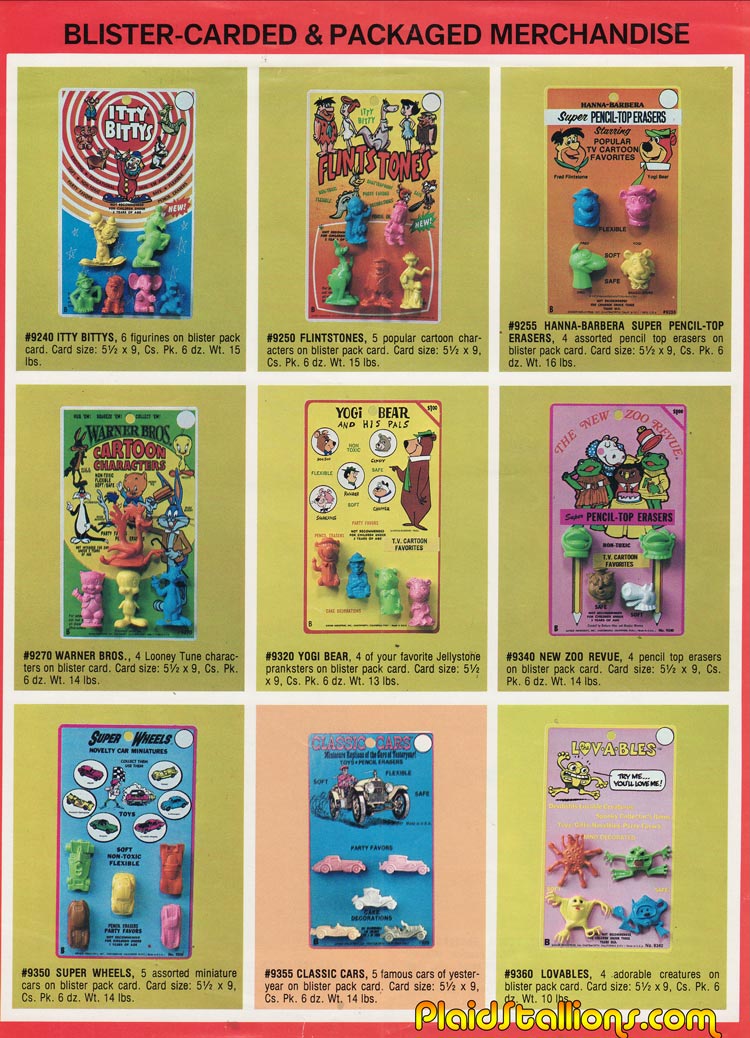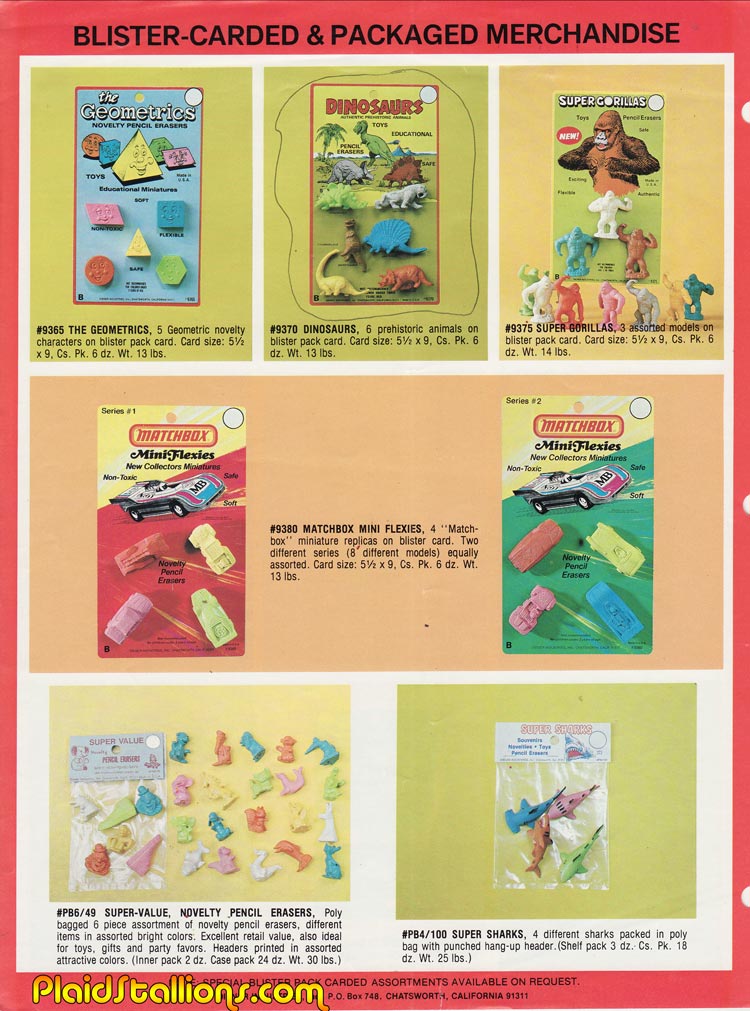 Those Dinosaurs were owned by all, including me..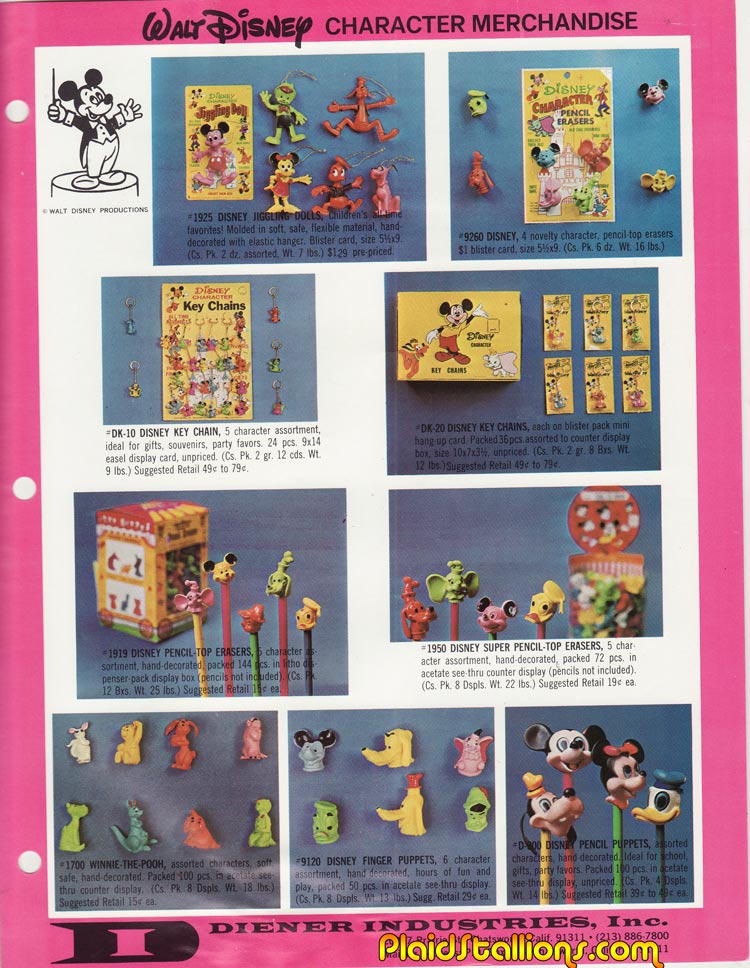 The Disney gang sure got around.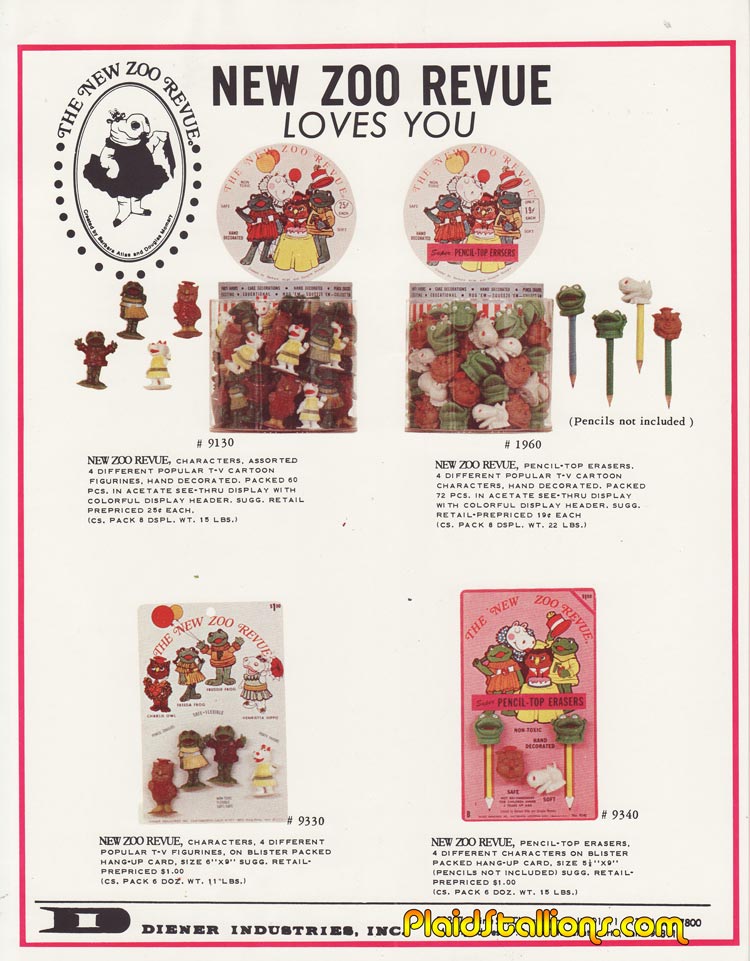 New Zoo Revue seemed to be the big get this year.
GET Issue 3 of Toy-Ventures here!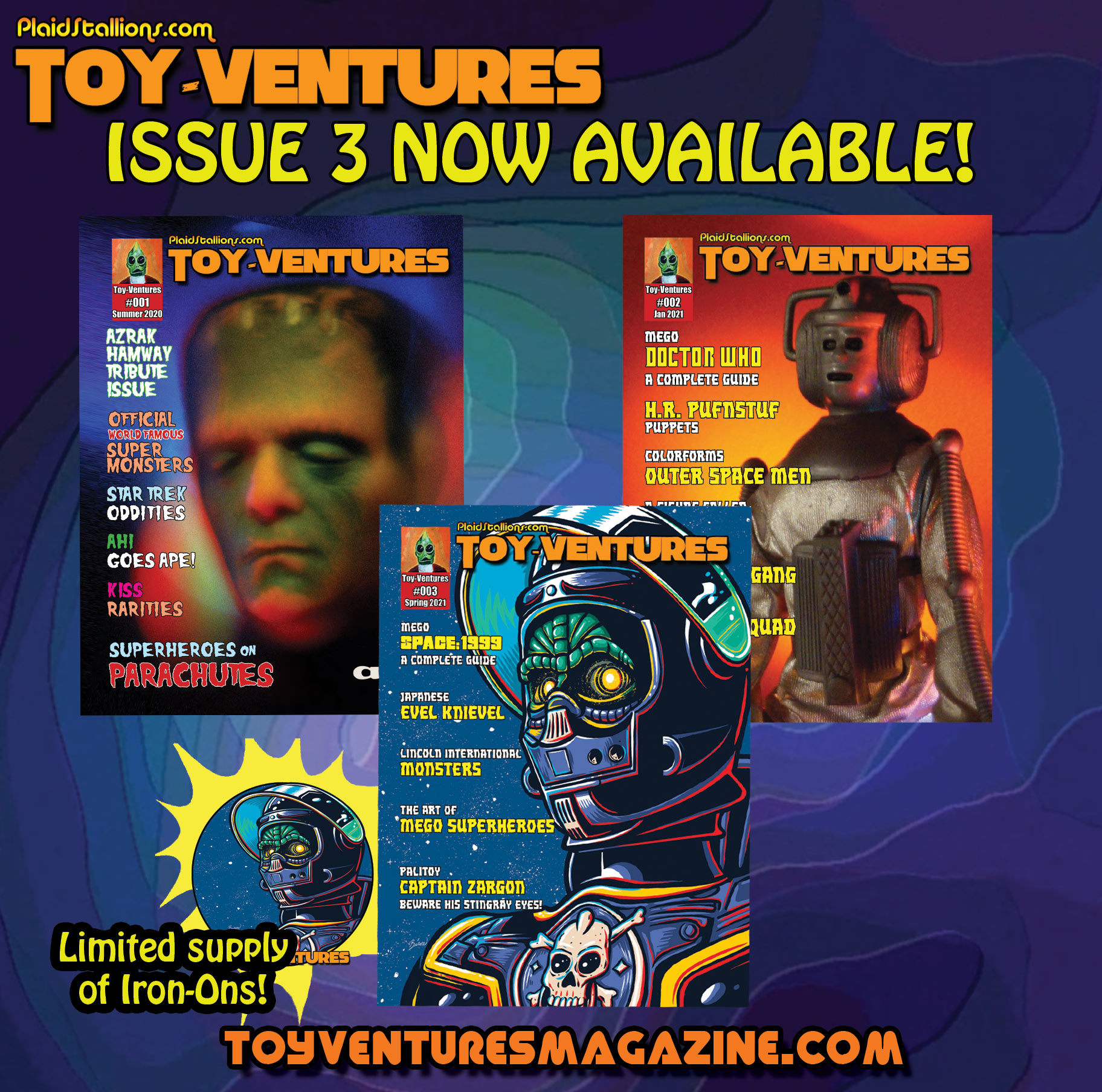 FACEBOOK GROUPS FROM PLAIDSTALLIONS

Pod Stallions is one of the most fun groups on Facebook.

Mego Knock Off Headquarters– The leading group discussing 70s dimestore goodness, we talk vintage toys, not others!