Here's another wonderful Toy Newspaper Circular from the good people at Toys R Us, this time it's from this weekend 41 years ago (ok I timed that part). A lot of people don't know that Toys R Us was around in the 1960s but it's hard to deny this kind of evidence.
It's a cool trip back to the toys of yesteryear and while some things have changed, others really haven't all that much.
Lots of memorable classics such as G.I. Joe, Barbie, and the ever-popular Fisher-Price Little People.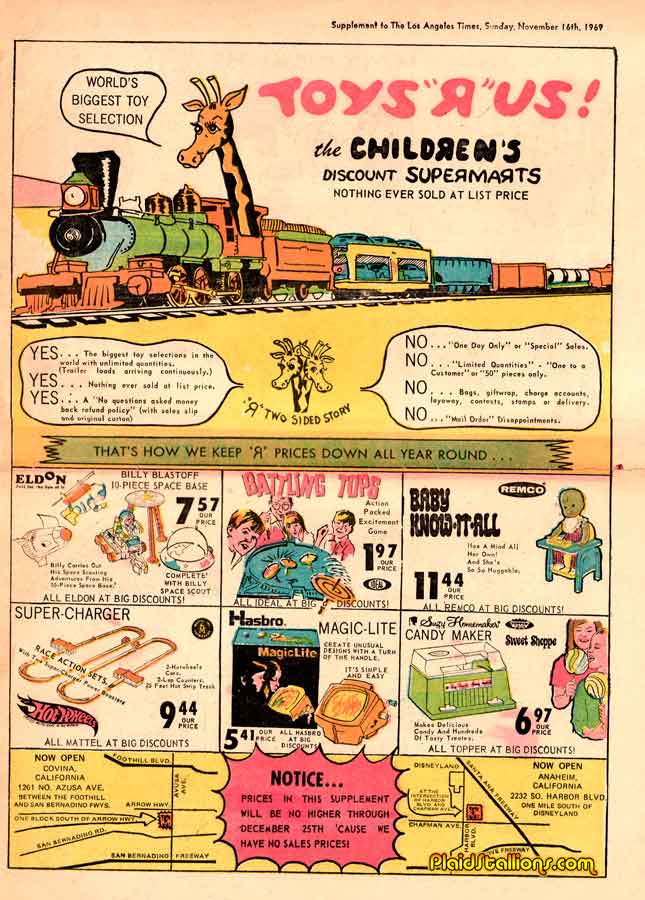 Billy Blast Off was sort of like a Matt Mason for the younger set, it remains a popular collectors item.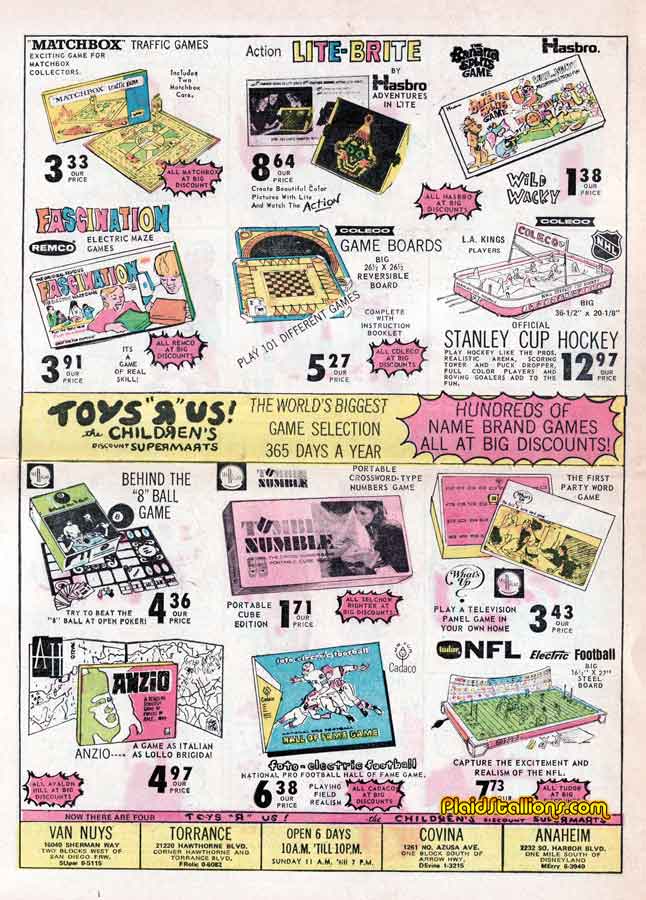 Oh Lite Brite, you were awesome.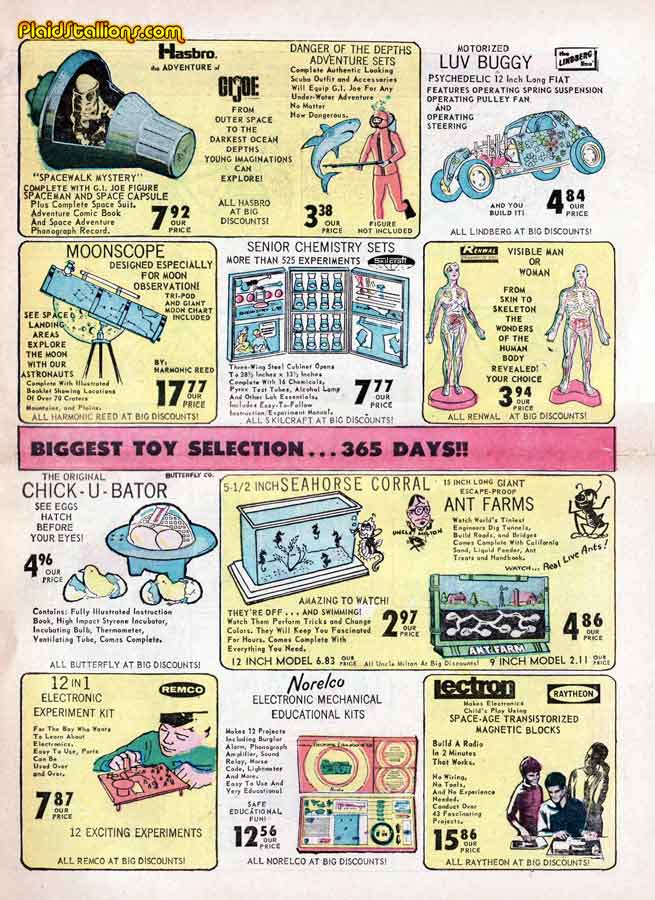 In the late 60's Hasbro switch G.I. Joe from a soldier to an adventurer, these '69 "Adventures of G.I. Joe" sets were only sold briefly and have since become very desirable on the secondary marketplace. A year later G.I. Joe became part of the "Adventure Team", the rest is history.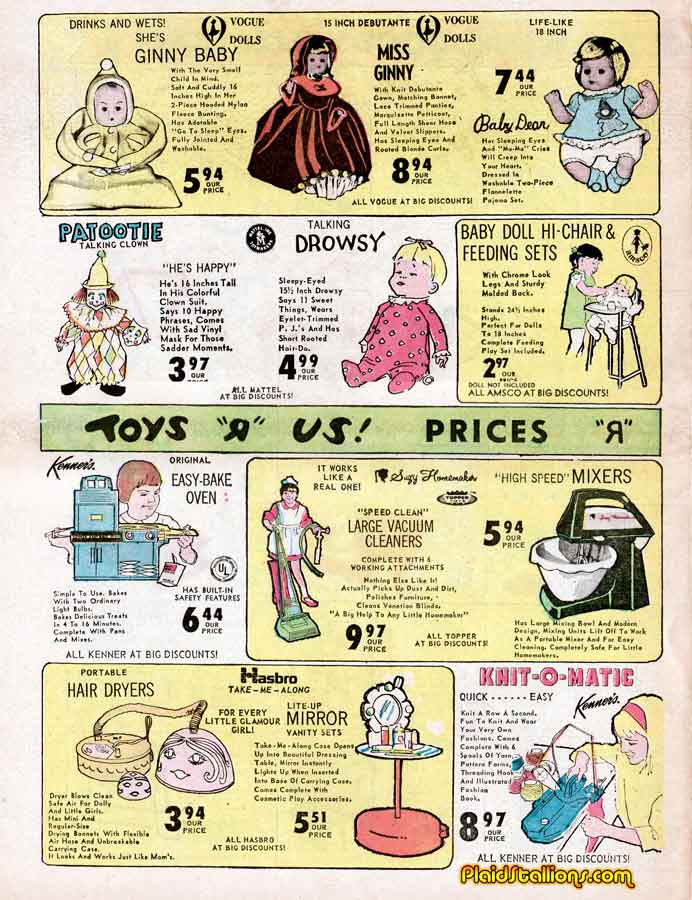 "Talking Drowsy" that should be my nickname…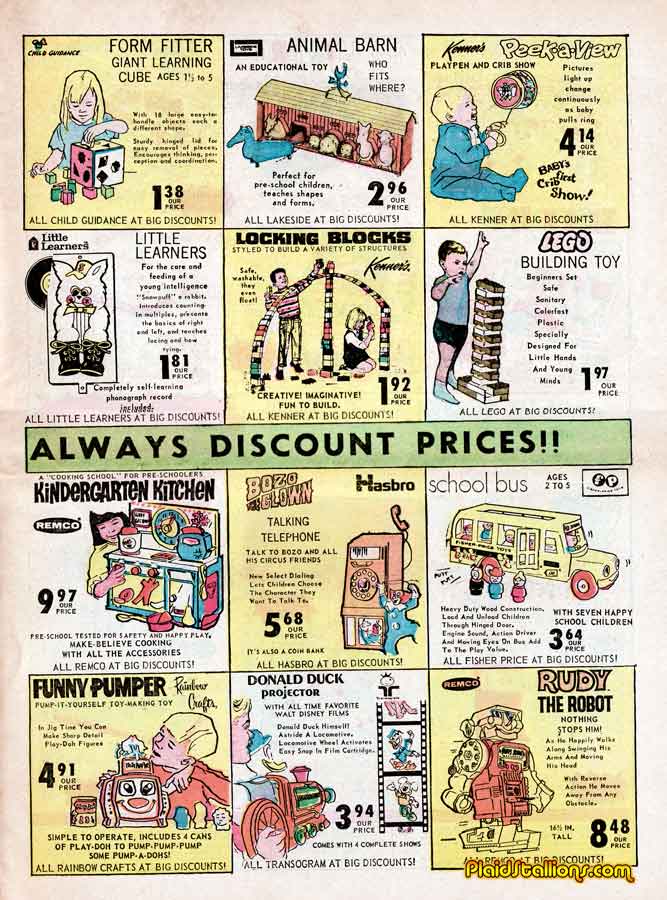 Fisher Price Little People Representin'.
A Johnny Unitas football also has a haircut you can set your watch too!