A Very Special Message From Brick Mantooth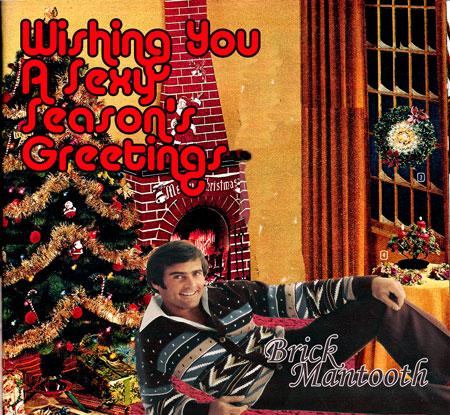 Thanks to everybody for a great year, 2009 wasn't my greatest personally but the one thing I could look forward to were the great folks who chime in here, make me laugh, send me stuff for the site and most of all, feel the love. The experience doing this site and blog has been wonderful and rewarding. Thanks to all of you for that, may you all get Stretch Monsters and Barbie Campers under your tree this year.
Having said that, PlaidStallions will be going under it's usual Christmas drinking binge Hiatus this year, look for me to sober up some time before the new year. 2010 is already looking fun, I've got powerful things in store.
For now, I wish you all the Mantoothiest of Holidays.
-Brian

Keep watching all day for entries at the "Christmas in the 1970s" blog, people sent in some awesome shots and stories from back in the day, you can read it here.!It's not too late to Send us your vintage Christmas pics! You could win a prize or be involved in our upcoming book "Christmas in the 1970s"!