Tuscany Plaster Statue of The Wolf Man from 1973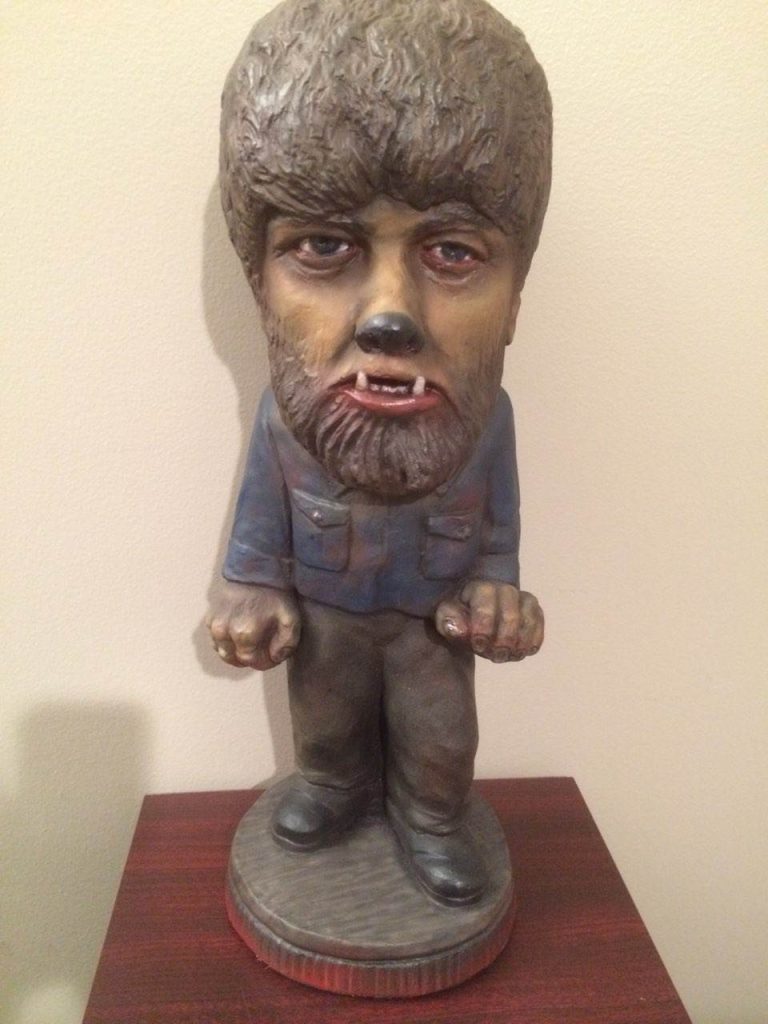 My pal Matt has decided to share another cool monster rarity this Halloween season. This time, it's the very rare 1970s Tuscany Studios Universal Wolf Man statue. Take it away Matt.
"Tuscany Studios Was based in Chicago, and produced statues similar to Esco, but instead of being made of chalkware, they were solid plaster. They stand a little bit taller than Esco statues, and are quite a bit heavier. They made statues of Dracula, the Wolfman, and Dr. Jekyll and Mr. Hyde. The Jekyll and Hyde reversible statue is an interesting amalgam of different interpretations The Wolfman is my favorite of the lot. And fits in perfectly next to his Esco cousins."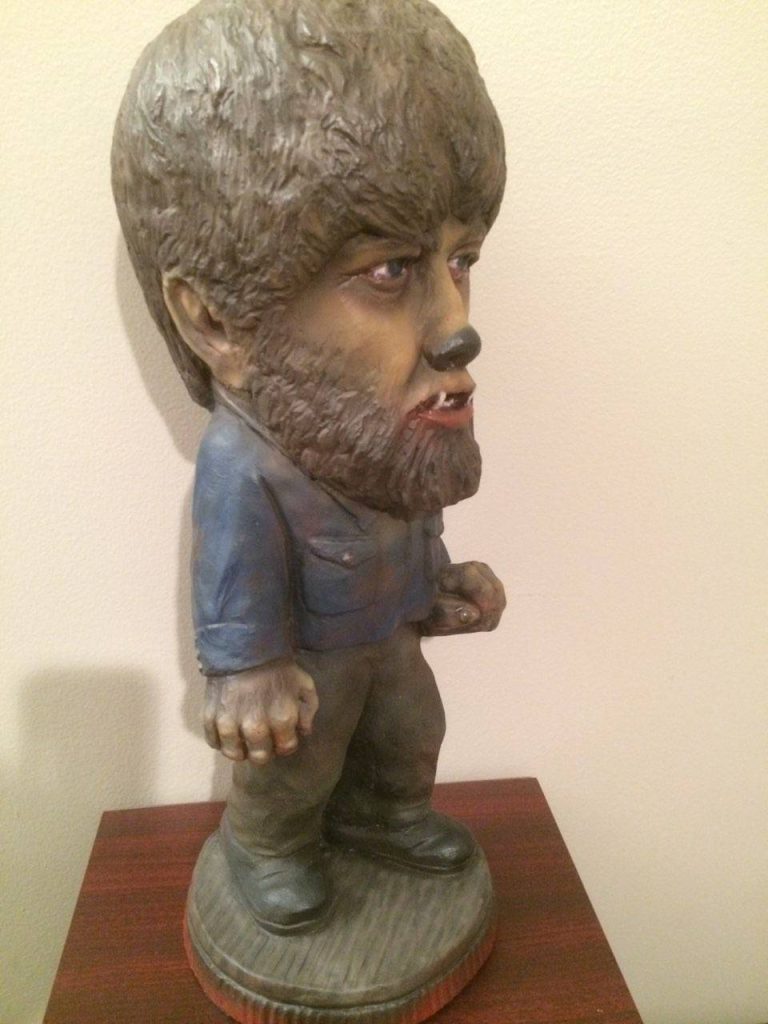 "Compared to their Esco brethren, Tuscany statues are harder to find. The legend goes that the owner of Tuscany Studios was a devout Catholic and brought his parish pastor to his studio. As the story goes, the priest was highly disapproving of the theme of monsters which seem to support devilry, and so the owner of Tuscany Studios stopped production on the monsters, and destroyed the molds, alas. To me, nothing says 1970s monsters quite like chalkware statues"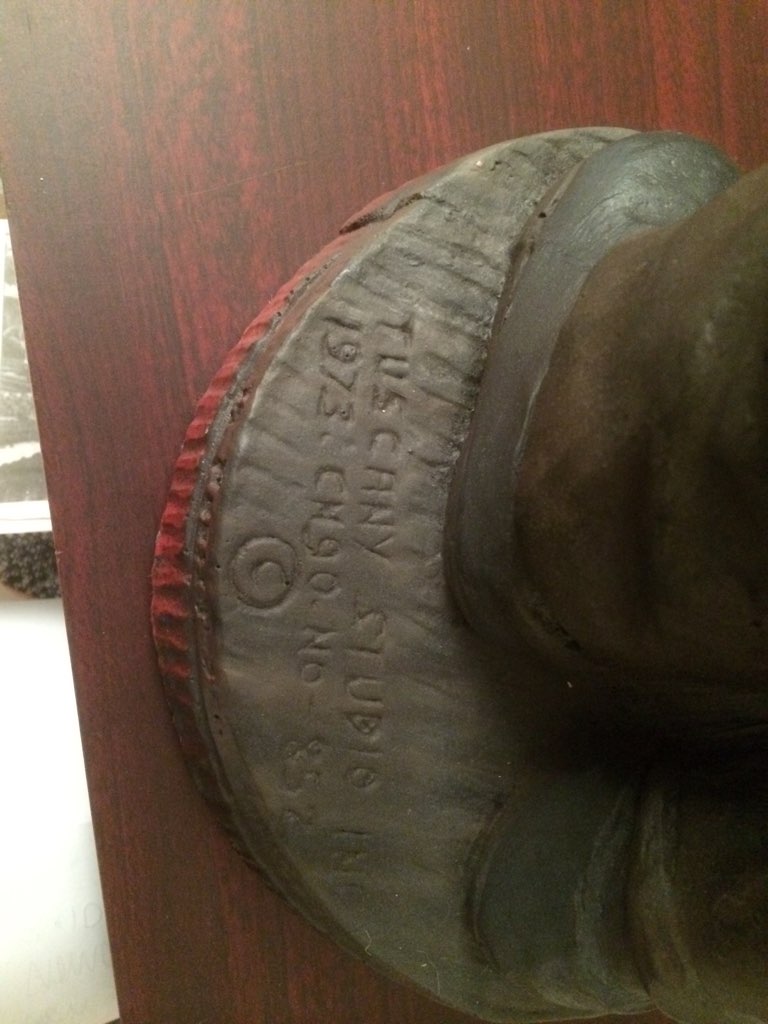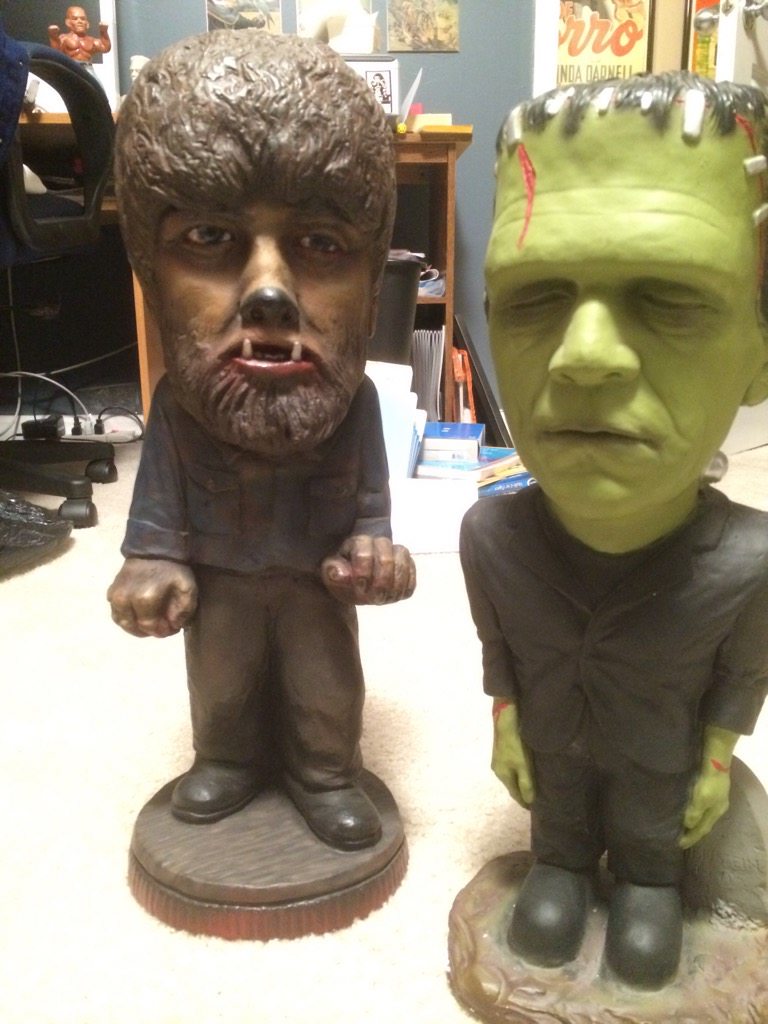 Do you miss toy collector magazines?
That's why we created Toy-Ventures magazine, an old-school print publication dedicated to vintage toys from the 1960s to the 1990s. Each issue is packed with never before seen images and information written by some of the top collectors. We've got 7 issues and climbing; please check our page here or visit our store.
Our newest book "Knock-Offs: Totally, Unauthorized Action Figures," is now available. It's 130 pages of bootleg goodness.
You can get this new book via the PlaidStallions Shop , On Amazon (Affiliate Link) or on eBay (eBay Link)
Our book Rack Toys, Cheap, Crazed Playthings is now available again! Order through our Affiliate Link
Order Rack Toys 2.0 Here through our Affiliate Link►https://amzn.to/3Bkm9z1
FACEBOOK GROUPS FROM PLAIDSTALLIONS

Pod Stallions is based on our podcast and is one of the most fun groups on Facebook. Toys, Comics, Movies, TV, it's all up for grabs and remember folks, you keep the glass! If you like our show, then you have found your tribe.

Mego Knock Off Headquarters– The leading group discussing 70s Dime store knock-offs and bootleg action figures, we talk vintage toys and not others. We know the difference between Astro Apes and Action Apeman.  It's a fun group where we talk about Lincoln International, AHI, Mighty Gary, Tomland, Bogi, Demo Man, Mortoys, and other generic greats.