Tura Satana action figure update! Head Sculpt Revealed.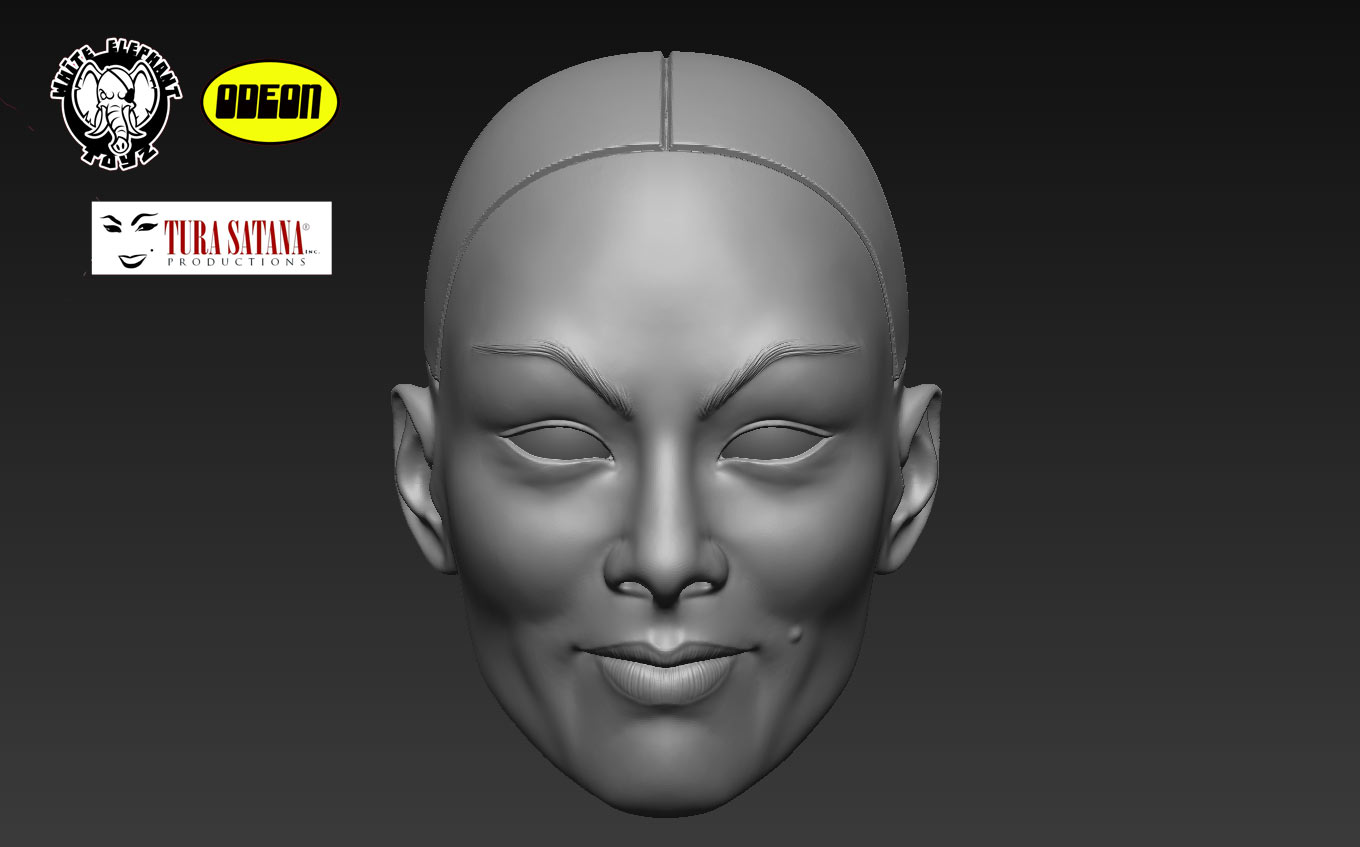 Happy to reveal the first glimpse of the upcoming Tura Satana action figure. This sculpt will now be readied with a paint master for final approval before production.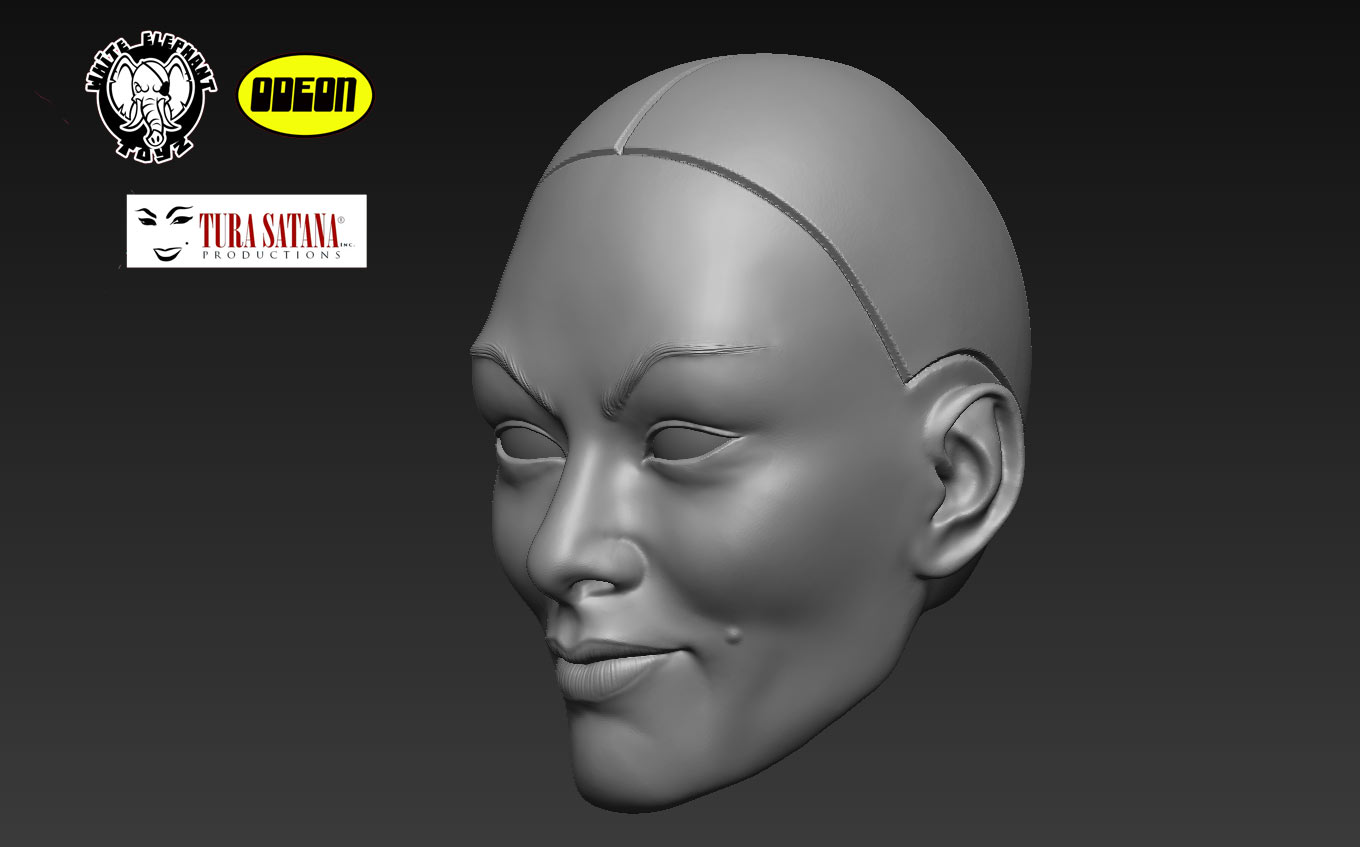 The Tura Satana Action figure is a co-production between White Elephant Toyz and Odeon (house toy brand of this site). It will be an 8″ action figure of the iconic actress known for roles in films such as "Astro Zombies" and "Faster Pussycat, Kill! Kill!".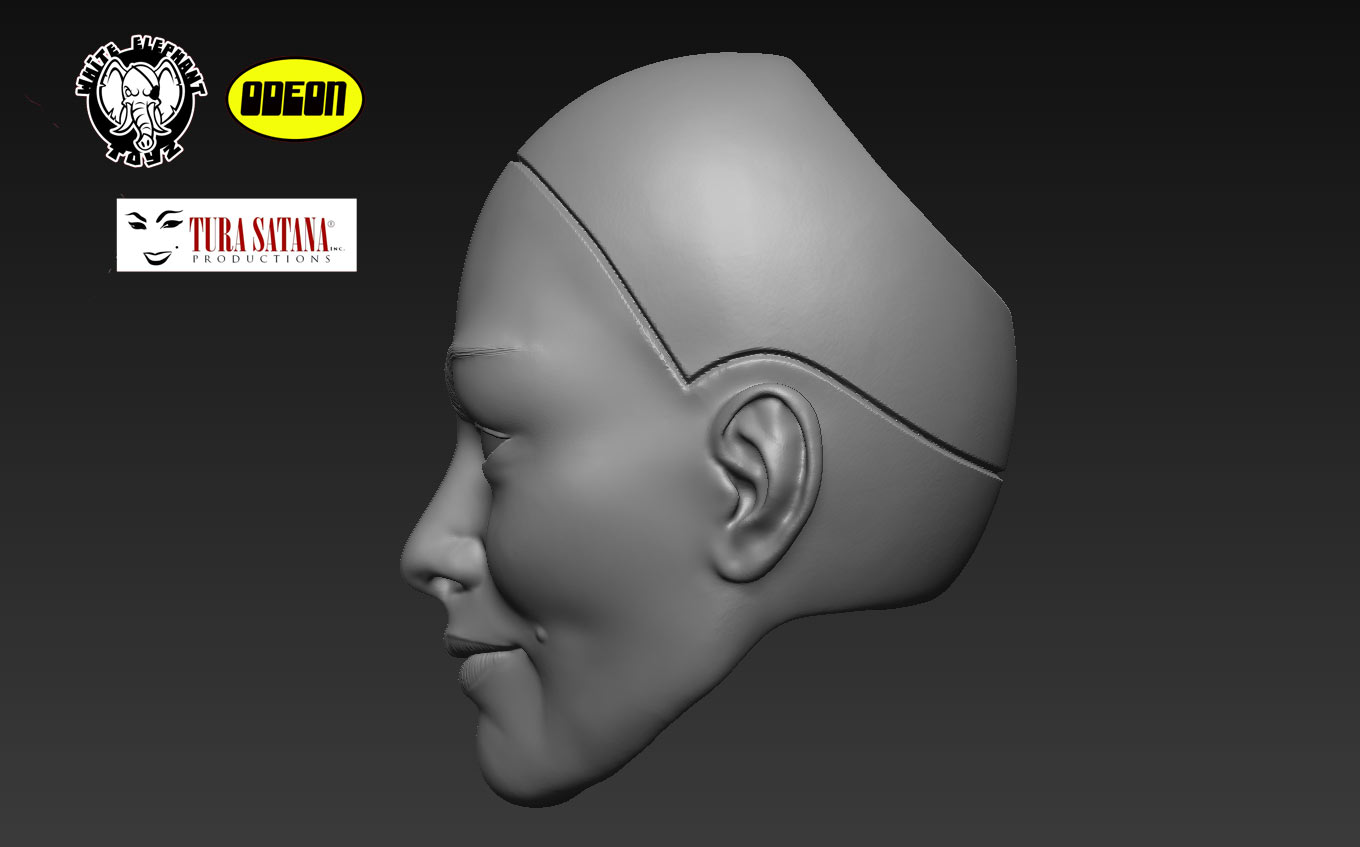 Each Tura Satana figure will have fully rooted hair. The packaging for the figure is being created by artist Joseph Michael Lisner  and will be a striking retro packaging concept.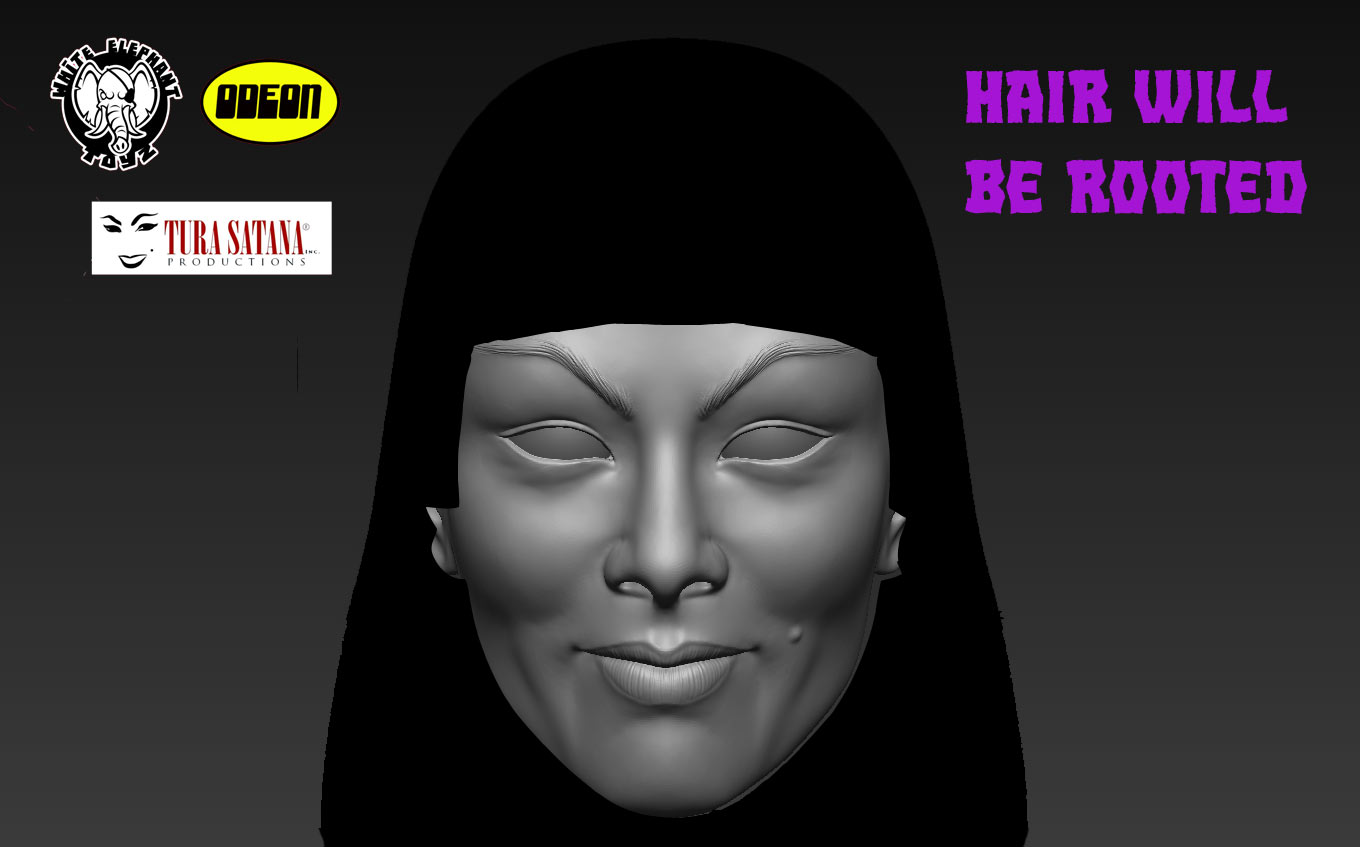 The official Tura Satana action figure will be available in 2022 at Plaidstallions.com and Whiteelephanttoyz.com websites
About Tura Satana Inc:
Tura Satana Inc. is the only company authorized to grant official Tura Satana licensing and merchandise,Tura Satana Inc. was formed to ensure the credibility, quality, respect and attention to detail that Tura herself always demanded.
About White Elephant Toyz:
Formed by Jason Schiermeyer, a veteran toy designer and collector. He has helped bring several exciting, licensed properties to Action Figure collections: King Features the Phantom and Flash Gordon as well as a recent very successful kick-starter campaign for Strike Force Alpha.
About PlaidStallions
PlaidStallions is a pop culture and toy website dedicated to the 70s and 80s created by Brian Heiler. The publisher of Toy-Ventures Magazine and the newest book "Knock-Offs: Totally Unauthorized action figures." Under their Odeon Toys division, they have released licensed action figures of Captain Canuck, the Mego Museum Super Collector, and their mascot Brick Mantooth. Plaidstallions.com
Do you miss toy magazines?
That's why we created Toy-Ventures magazine, an old-school print publication dedicated to vintage toys from the 1960s to the 1990s. Each issue is packed with never before seen images and information written by some of the top collectors. We've got six issues and climbing; please check our page here or visit our store.

Our newest book "Knock-Offs: Totally, Unauthorized Action Figures," is now available. It's 130 pages of bootleg goodness.
You can get this new book via the PlaidStallions Shop , On Amazon (Affiliate Link) or on eBay (eBay Link)
Our book Rack Toys, Cheap, Crazed Playthings is now available again! Order through our Affiliate Link
Order Rack Toys 2.0 Here through our Affiliate Link►https://amzn.to/3Bkm9z1
FACEBOOK GROUPS FROM PLAIDSTALLIONS

Pod Stallions is based on our podcast and is one of the most fun groups on Facebook. Toys, Comics, Movies, TV, it's all up for grabs and remember, you keep the glass! If you like our show, then you have found your tribe.

Mego Knock Off Headquarters– The leading group discussing 70s Dime store knock-offs and bootleg action figures, we talk vintage toys and not others. We know the difference between Astro Apes and Action Apeman.  It's a fun group where we talk about Lincoln International, AHI, Mighty Gary, Tomland, Bogi, Demo Man, Mortoys, and other generic greats.
5 Awesome Things on eBay this week