Toy-Ventures: Weird Stuff I Got (plus channel news)
The Love Boat crew goes to war? Planet of the Apes gumball items? Aquaman goes sky diving? Big Jim pajamas?
This week's Toy-Ventures explores all the oddball stuff I've picked up over the past few months and also gives an update on the channel and our various endeavors and announcements. It's a super long Toy-Ventures!
Toy-Ventures Magazine Facebook page:
https://www.facebook.com/toyventuresmag
PlaidStallions Facebook Page:
https://www.facebook.com/Plaidstallionsdotcom
PlaidStallions Toy-Ventures Magazine #2 is now available and it's been called "not only an entertaining read, but it's also an impeccable work of reference" by PopCult.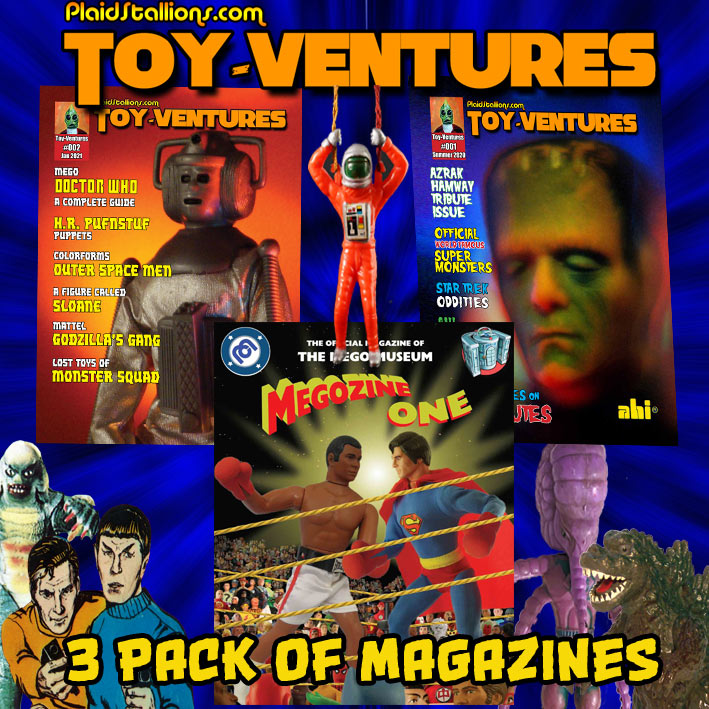 FACEBOOK GROUPS FROM PLAIDSTALLIONS


Pod Stallions is one of the most fun groups on Facebook.

Mego Knock Off Headquarters– The leading group discussing 70s dimestore goodness, we talk vintage toys, not others!