Toy-Ventures: Knock Off Mystery Box
A supervillain that skis? An oddly familiar Kung Fu Fighter?
These are the latest Knock-Offs I've picked up this month. Please join me while I share what's new around these parts
One day left to participate in the Toy-Ventures magazine contest: https://www.facebook.com/toyventuresmag
Join Mego Knock Off Headquarters today ! https://www.facebook.com/groups/Megoknockoff
PlaidStallions Toy-Ventures Magazine #2 is now available and it's been called "not only an entertaining read, but it's also an impeccable work of reference" by PopCult.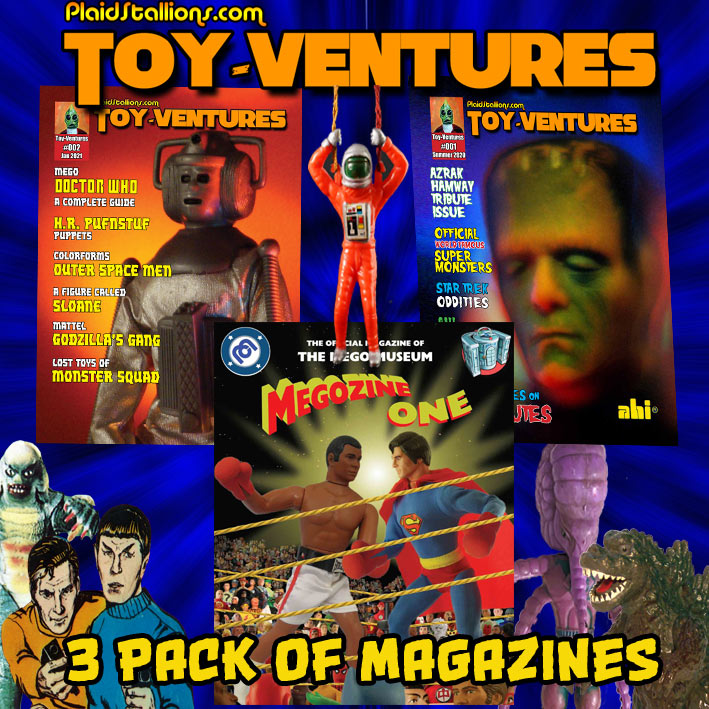 FACEBOOK GROUPS FROM PLAIDSTALLIONS


Pod Stallions is one of the most fun groups on Facebook.

Mego Knock Off Headquarters– The leading group discussing 70s dimestore goodness, we talk vintage toys, not others!