Toy-Ventures: Collector's Shogun Warriors
Toy-Ventures returns with another look at the Shogun Warriors line, not the big ones, the 3 3/4″ versions know as the Mattel Collector's Shogun Warriors. We talk about their history, both waves and the various packaging differences.
Get Toy-Ventures Magazine Here:
http://www.megomuseum.com/odeon/store/products
Join Pod Stallions Here:
https://www.facebook.com/groups/podstallions
GET Issue 3 of Toy-Ventures here!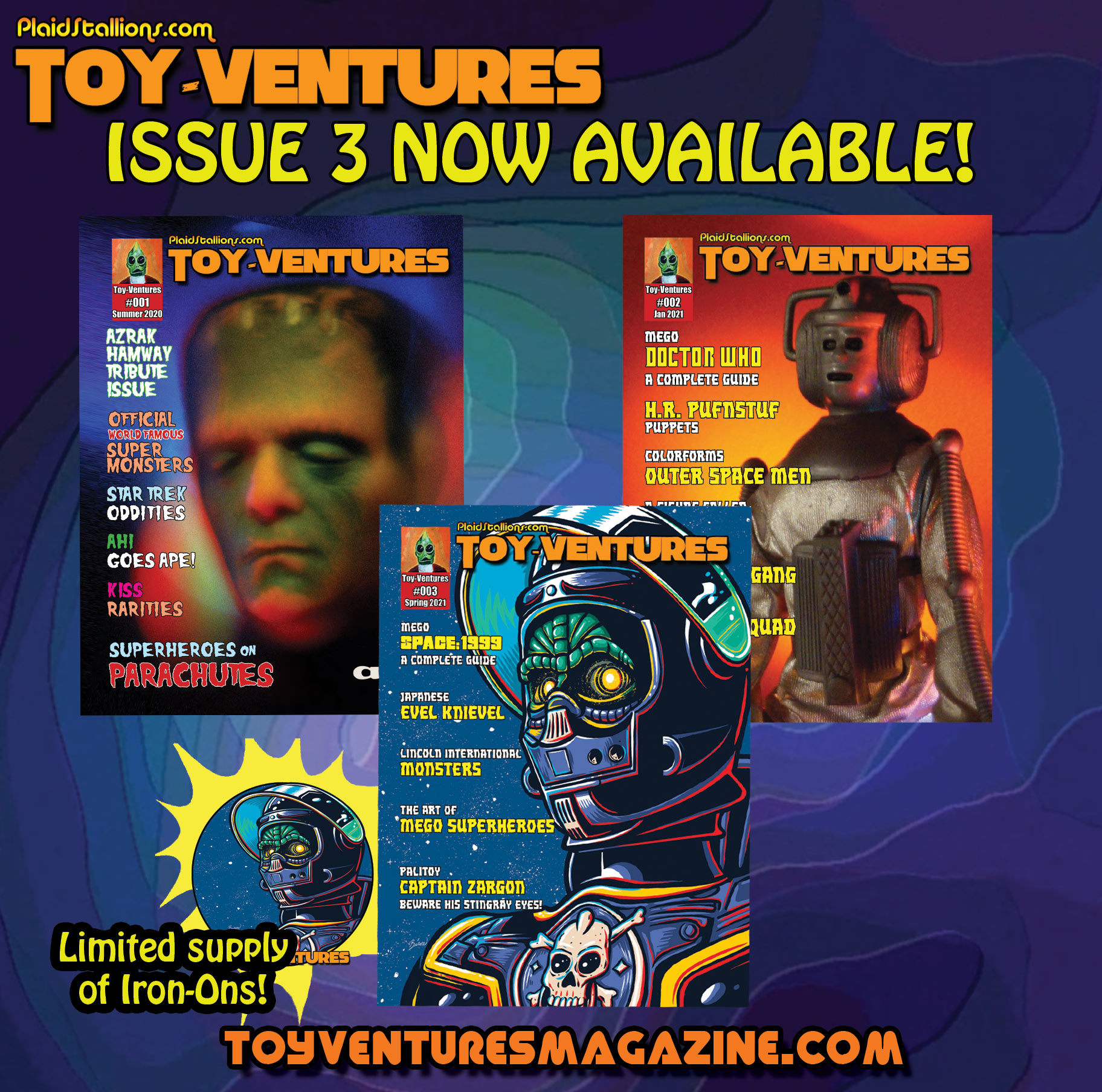 FACEBOOK GROUPS FROM PLAIDSTALLIONS

Pod Stallions is one of the most fun groups on Facebook.

Mego Knock Off Headquarters– The leading group discussing 70s dimestore goodness, we talk vintage toys, not others!