The Top Ten Coolest 70s Marvel Comics Toys
The 1970s was an absolute windfall of Marvel comics merchandise, the house of ideas sold out and we were better off for it. By 1976, the Marvel comics license was shared with dozens of toy manufacturers all vying for our parents hard earned money. Here are top ten of the best Marvel comics toys from a time when a big screen Avengers movie would have starred Reb Brown and Lou Ferrigno.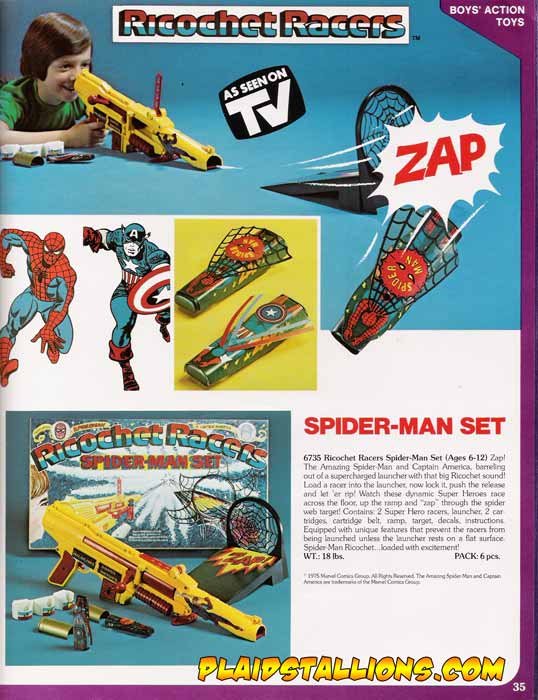 10: Hasbro Richocet Racers
These had absolutely nothing to do with the comic books but who honestly cared? Ricochet Racers were rifles that shot cars featuring the likeness of Spidey and Cap. Joyous!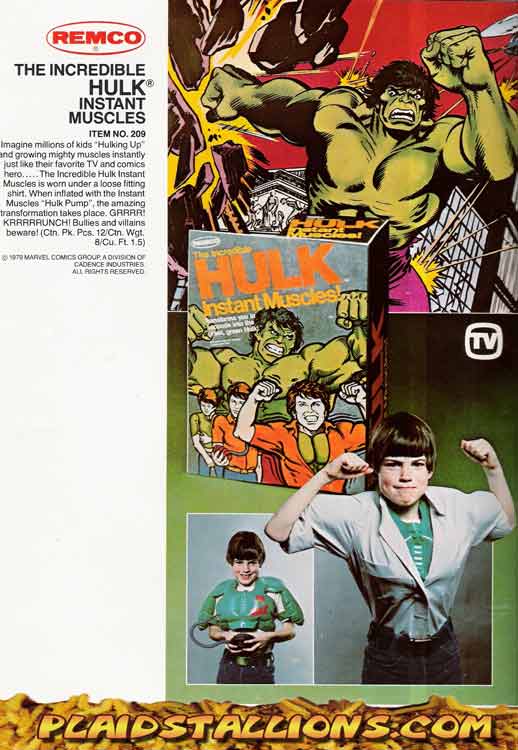 9: Remco Hulk Muscles
Most of the Incredible Hulk merchandise that bubbled out of the popularity of the CBS Television series made little to no sense, things like Hulk Helicopters and utility belts were clearly just lazily recycled Batman toys.
However, Remco did get super clever with this Hulk specific item which allowed kids to transform just like David Banner. You wouldn't like Billy when he's angry… Read the whole list here.