To the (Junior) Bat Boat!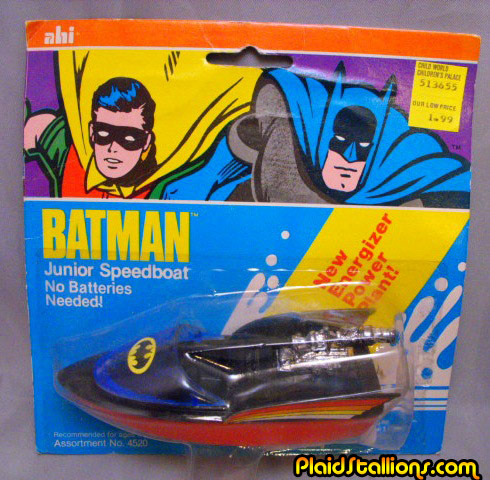 Honestly I could write an entire book at Batman Rack Toys at this point, that bat logo is a license to print money. It's amazing how much of it is inspired by the 1966 television series, this wonderful little item from AHI was created and released some 11 years after the TV series was cancelled.

Check out our upcoming book!