The Wildly Off-Model Mego Comic Action Heroes Board Game
Mego Comic Action Heroes Board Game
When I was putting together issue 10 of Toy-Ventures magazine's Mego Comic Action Heroes guide, I almost forgot to add this fantastic oddity from the United Kingdom. What's worse is I've owned a copy for over 25 years, finding it in a London (Ontario) thrift shop and it was less than ten feet away from me. I wanted to show more images than I did but the space wasn't available, so I thought I'd follow up with a post.
Denys Fisher (then owned by Palitoy) released this board game to coincide with the Mego Comic Action Heroes toys to launch in the UK. It's a curiousity as it features some odd and off-model DC characters. The artist didn't have reliable reference material for Shazam and may have been drawing him based on the Mego figure, which was hardly faithful either.
It also features characters like the Riddler (who was excluded in the Comic Action Heroes) and Mr. Freeze in his only appearance in Mego-related products.
The game has your heroes trying to get to Gotham City Hall to have a showdown with…The Penguin. Yup, he's the boss level in this, it seems kind of cruel sending Superman to beat up Oswald Cobblepot, but here we are.
I've taken some shots of the board, to showcase some of the artwork; some of it I've seen in merchandising before, but others, yeah, I've never seen them used like this.
European Lone Ranger Playset by Marx (eBay Link) —
I don't collect the Gabriel Lone Ranger Line, but consarnit, I want to. I won't do it, but just know it tasks me!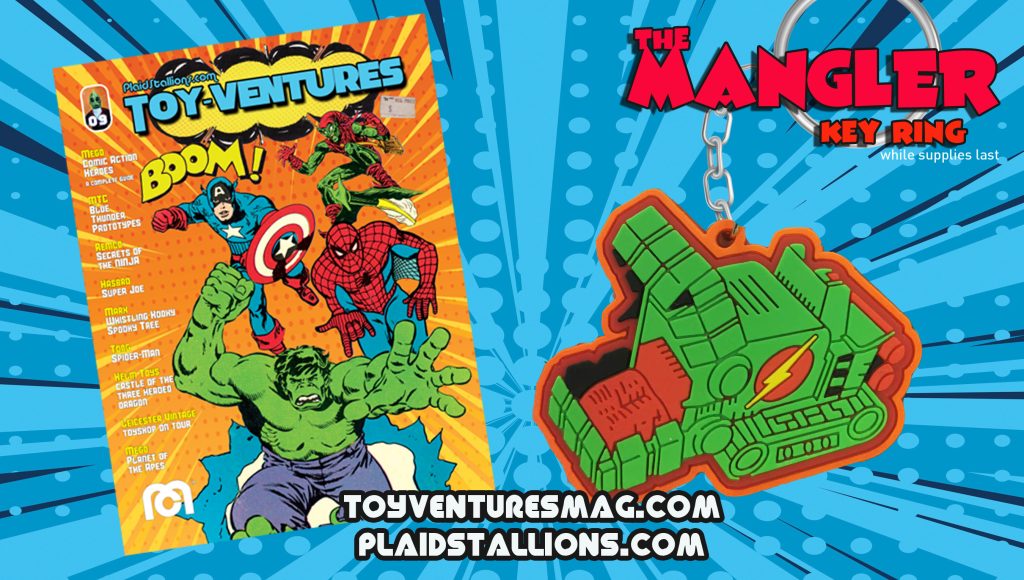 Do you miss toy collector magazines?
That's why we created Toy-Ventures magazine, an old-school print publication dedicated to vintage toys from the 1960s to the 1990s. Each issue is packed with never before seen images and information written by some of the top collectors. We've got nine issues and climbing; please check our page here or visit our store.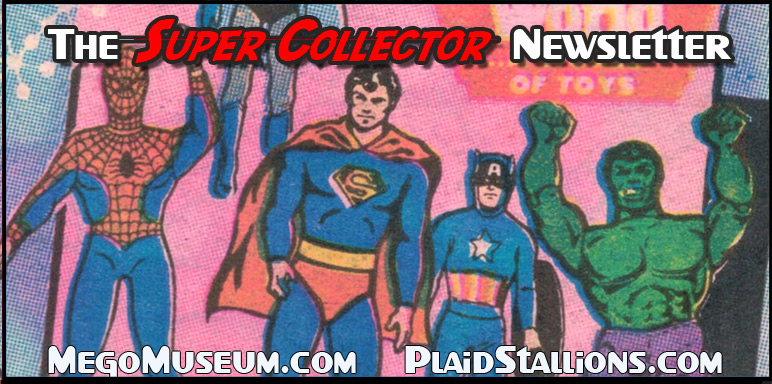 The PlaidStallions Polyester Pals have arrived and come in green and orange. Be the first kid in the sandbox with our Podcast mascots!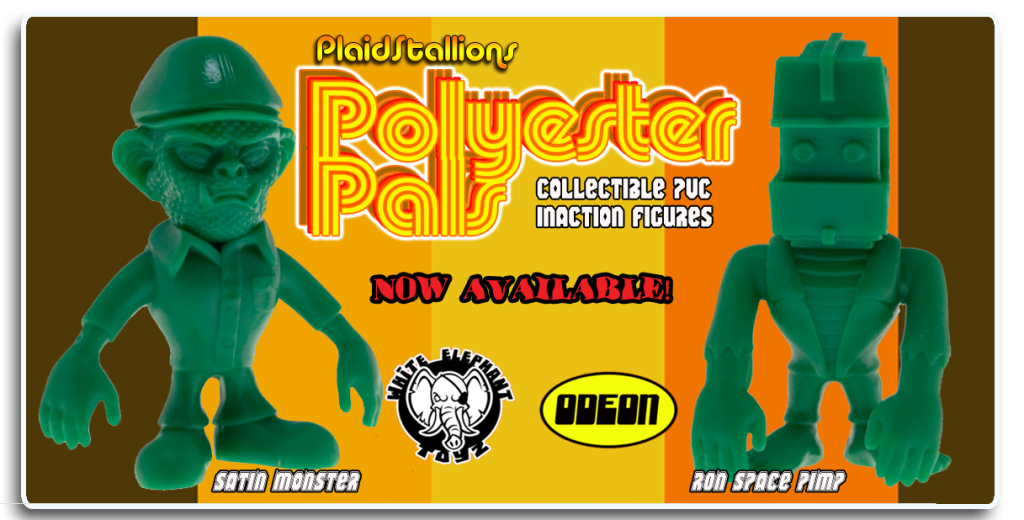 Our latest book is "Knock-Offs: Totally Unauthorized Action Figures" a love letter to cheeky copyright-infringing toys. You can get this new book via the PlaidStallions Shop, On Amazon (Affiliate Link) or eBay (eBay Link)
FACEBOOK GROUPS FROM PLAID STALLIONS

Pod Stallions is based on our podcast and is one of the most fun groups on Facebook. Toys, Comics, Movies, TV, it's all up for grabs, and remember, folks, you keep the glass! If you like our show, then you have found your tribe.

Mego Knock Off Headquarters– The leading group discussing 70s Dime store knock-offs and bootleg action figures, we talk vintage toys and not others. We know the difference between Astro Apes and Action Apeman.  It's a fun group where we talk about Lincoln Monsters, AHI, Mighty Gary, Tomland, Bogi, Demo Man, Mortoys, and other generic greats.
#mego #comicactionheroes #megomuseum #toyventuresmagazine #denysfisher #boardgames #vintageboardgames #toyventures #megosuperheroes #megocorp #palitoy