The Phantom Rack Toys
Lee Falk's The Phantom AKA the Ghost who walks isn't quite the household name that Batman is, but he has occasionally gotten some merchandise. Most notably in the mid-1980s "Defenders of the Earth" toy range. One series that deserves more attention is the Rack Toys made by Larami. Produced in 1975, these toys are mainly "label slap" items that would be sold under other banners such as "Tarzan" or "Planet of the Apes," but there are some entertaining gems in here and just terrific packaging art.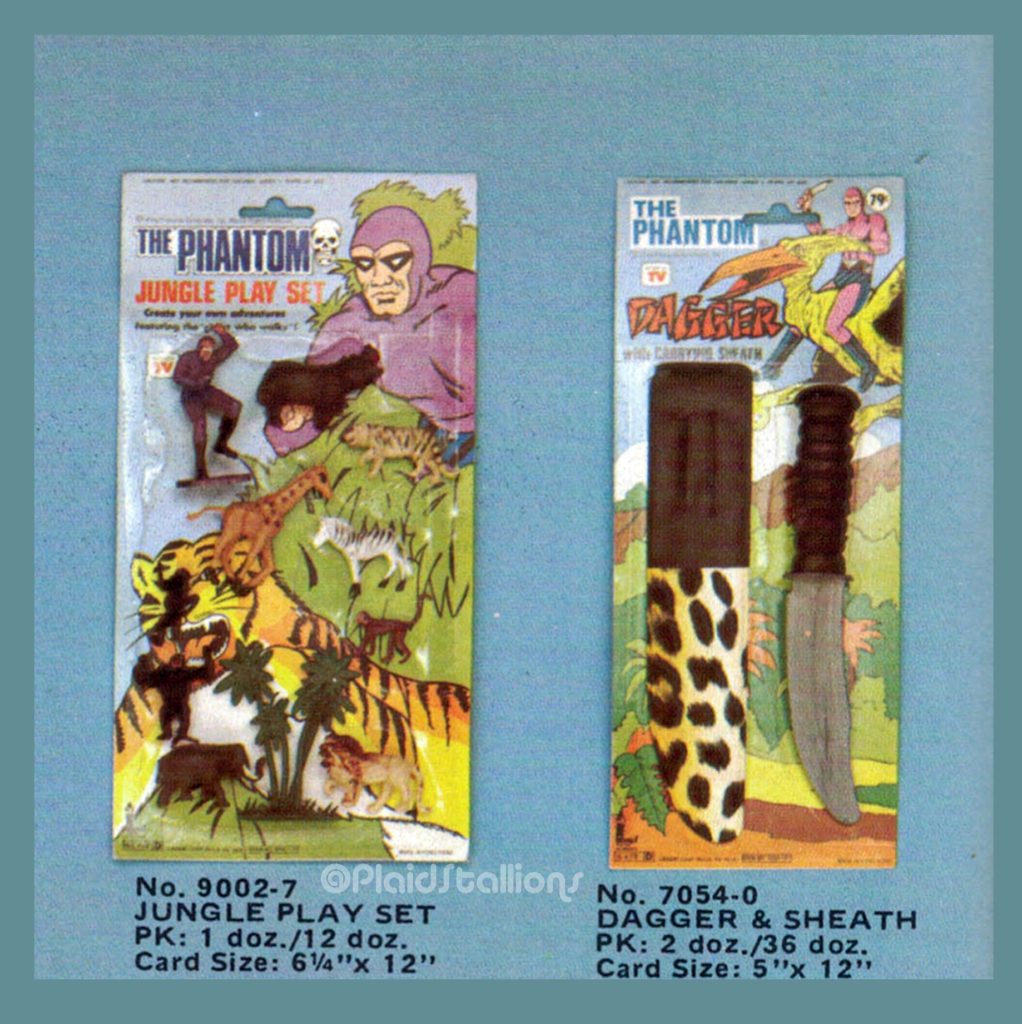 I saw that Jungle Playset once on eBay and I missed it; it's still in my "top five must-have" Rack Toys. I've owned a very similar set for Tarzan by Fleetwood.  I also want to point out that the Phantom is riding a pterodactyl on the other card. Is he known for such things? That seems more of Tarzan's bag.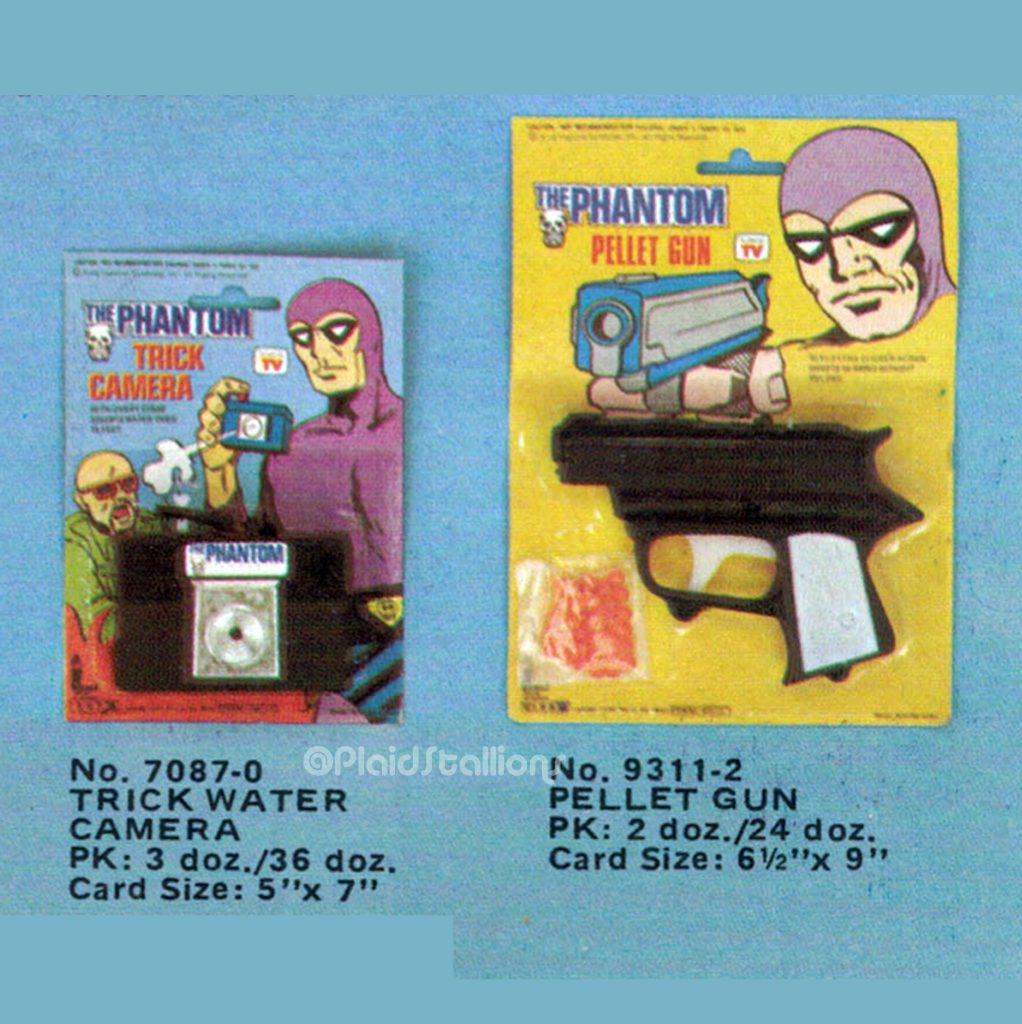 One thing that sets The Phantom Rack Toys apart from others is he carries a gun and that makes sense to market toy guys with his brand. Squirting cameras however seem more like Peter Parkers thing.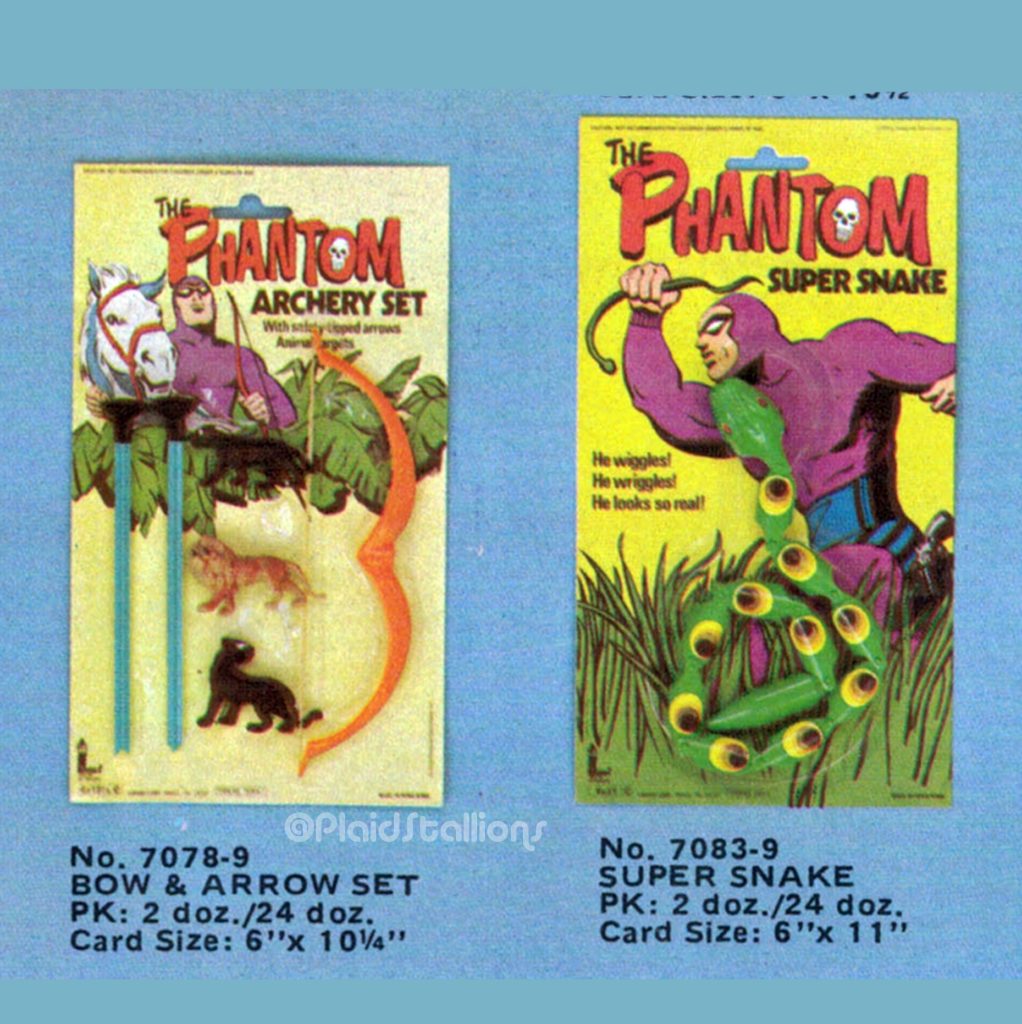 The Super Snake is a gift shop staple to this day but it doesn't have an amazing card back like this one. The archery set may not fly today.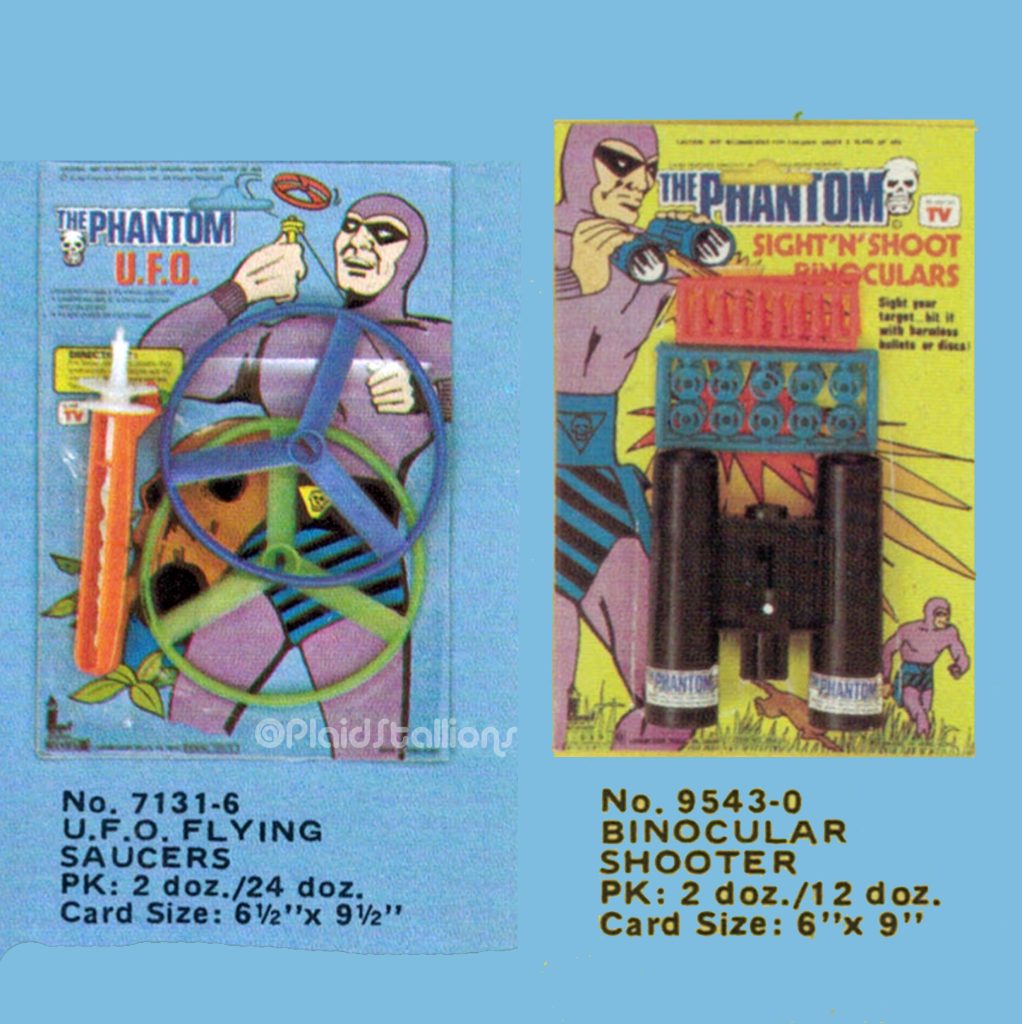 The look of pure joy on the Phantom's face on the flying saucers is infectious.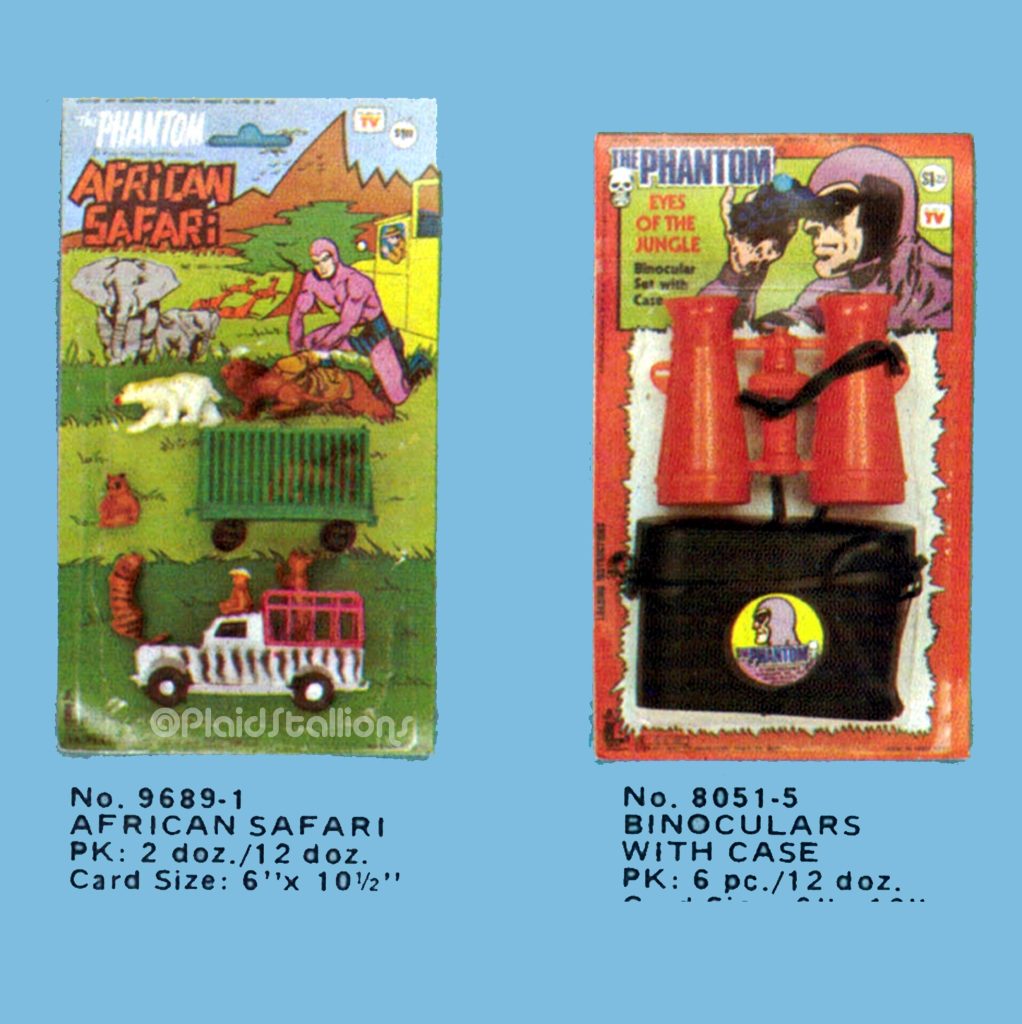 I wish the African Safari included a Phantom figure, although I guess you could pretend that's Kit Walker…
Do you miss toy magazines?
That's why we created Toy-Ventures magazine, an old-school print publication dedicated to vintage toys from the 1960s to the 1990s. Each issue is packed with never before seen images and information written by some of the top collectors. We've got six issues and climbing; please check our page here or visit our store.

Our newest book "Knock-Offs: Totally, Unauthorized Action Figures," is now available. It's 130 pages of bootleg goodness.
You can get this new book via the PlaidStallions Shop , On Amazon (Affiliate Link) or on eBay (eBay Link)
Our book Rack Toys, Cheap, Crazed Playthings is now available again! Order through our Affiliate Link
Order Rack Toys 2.0 Here through our Affiliate Link►https://amzn.to/3Bkm9z1
FACEBOOK GROUPS FROM PLAIDSTALLIONS

Pod Stallions is based on our podcast and is one of the most fun groups on Facebook. Toys, Comics, Movies, TV, it's all up for grabs and remember, you keep the glass! If you like our show, then you have found your tribe.

Mego Knock Off Headquarters– The leading group discussing 70s Dime store knock-offs and bootleg action figures, we talk vintage toys and not others. We know the difference between Astro Apes and Action Apeman.  It's a fun group where we talk about Lincoln International, AHI, Mighty Gary, Tomland, Bogi, Demo Man, Mortoys, and other generic greats.
The Phantom Rack Toys- PlaidStallions