The Mego Black Hole Cereal Promotion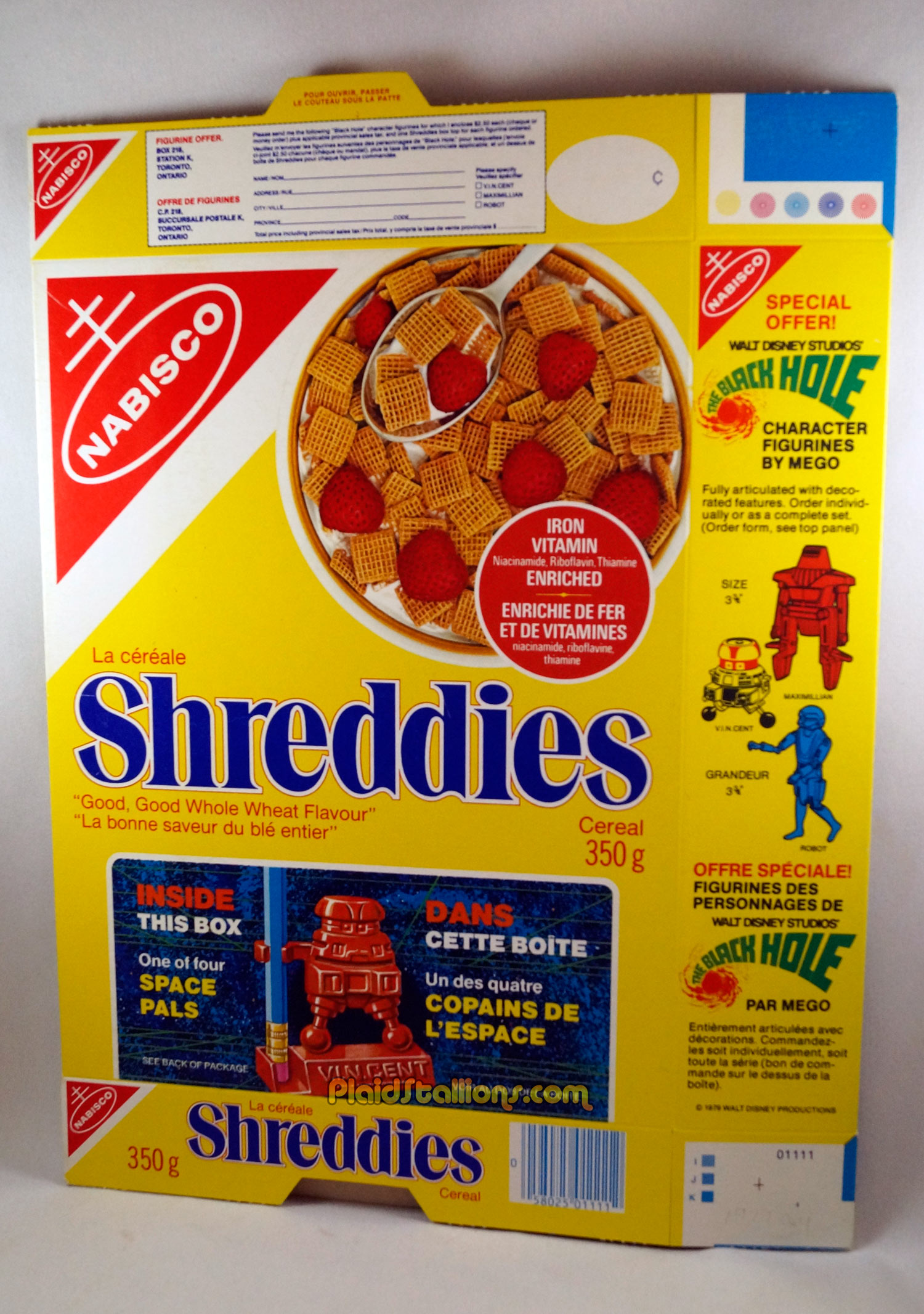 I joined ebay in 1997, since then like clock work, i have searched "Black Hole" and "Shreddies" in hope of finding this item. Recently on one boring Tuesday morning, there it was with a Buy It Now price that was so agreeable, it still makes me smile.
Sure it's an empty cereal box but to me, it's just something slightly more.



I've written about this promotion before , it's one of those incredibly happy moments in childhood that you just smile about whenever you think about it.
Shreddies was never my favourite cereal, yet for a month in 1979, I endured three boxes of it (with a lot of help from sugar) to get these….

Actually, it was one box top per figure, an additional $2.50 per figure (plus sales tax) and my mom had to write a cheque! Hell, this wasn't even that great a deal!
But i did it and waited the eternity for that bubble envelope (with a cool drawing of Maximillian on it) to arrive. I'd love to reunite with that envelope as well, I hope one still exists. Those figures were just….kind of earned and I still have my Vincent nearly 40 years later.
One of the saving graces of this promo that really kept me going were the kick ass Space Pal Pencil caddies that came in every box. I'm positive I ate Shreddies well into 1980 to finish my set.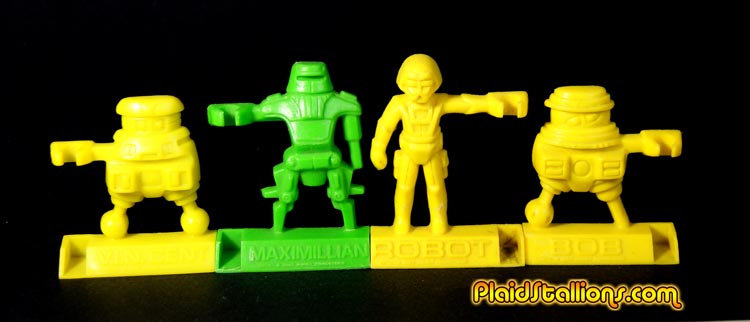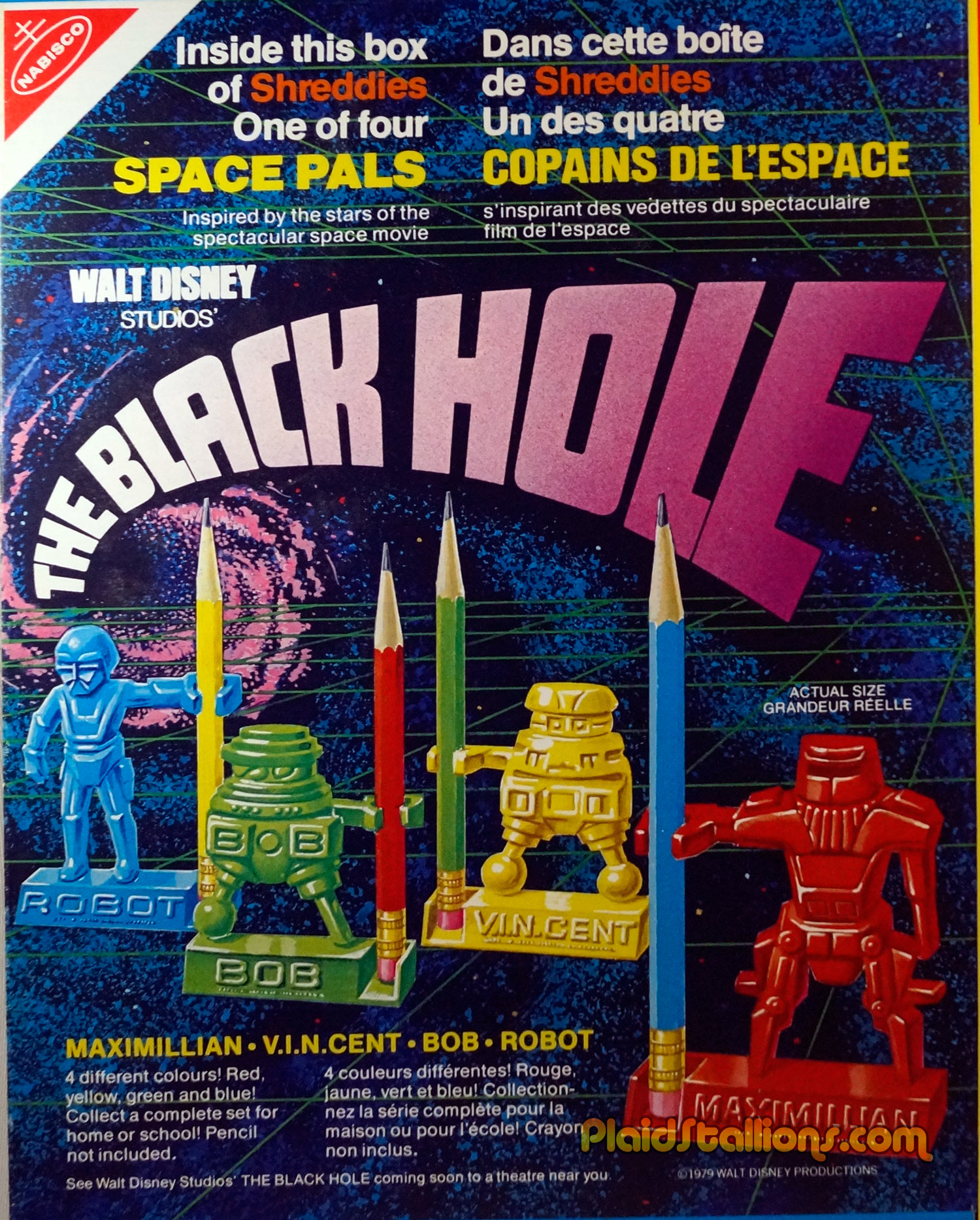 These guys lined my fourth grade desk and actually i still have one at work right now.
I'm thrilled to share this happy memory, it's one of the reasons I collect.
Thanks for reading, have a terrific weekend.